4 Lessons We Learned in 2019 (and How You can Apply Them in 2020)
By Busra Sahin
Jan 24, 2020
4 Lessons We Learned in 2019 (and How You can Apply Them in 2020)
This year, we thought it would be interesting to revisit the big lessons we learned in 2019 and talk about the key takeaways and how to apply them in 2020 and beyond. 

Expect Further Explosion in The "Experience Economy"
Welcome to the experience economy, where— As Bloomreach Connect 2019 keynote speaker Joe Pine put it in his article published in Harvard Business Review  —"a company intentionally uses services as the stage, and goods as props, to engage individual customers in a way that creates a memorable event."
This means customers' expectations for a product are higher than just owning the product. 
"Service is about time well saved," he said. "Experience is about time well spent" – so make certain that time is memorable and personal.
Acing this customer experience requires a new way of looking at that ecosystem. You don't have "social", "web" or "display" content anymore, you just have content (and data) and it needs to adapt at a moments notice.
Blended, engaging customer experience is all about connection. Connecting every stage in the customer journey, connecting your technology and data, connecting the entire experience - seamlessly.
Today, companies need to invest in connected experiences - connecting your customer to your company in the most seamless and frictionless way possible. The challenge lies in making that transition between all those touchpoints seamless, as 32% of customers would walk away from a brand they love after a single bad experience.
The football club, FC Bayern Munich, is pioneering new digital fan experiences to tap into a world-wide fan base that opens their market well beyond people able to attend a live match.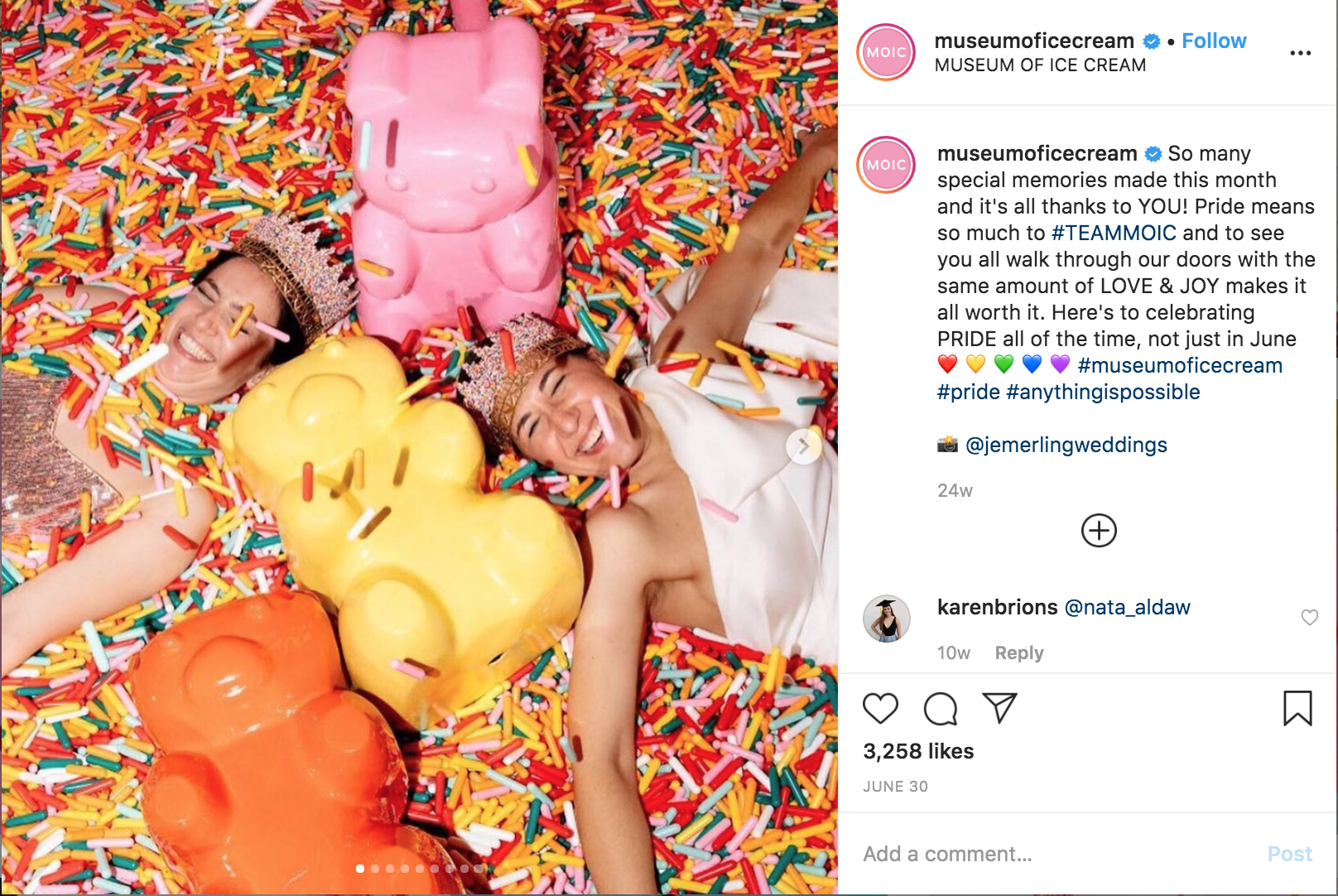 H&M is experimenting with voice activated mirrors offering styling tips, L'Occitane en Provence is using AR and stationary bikes to let customers in NYC take a bike trip around Provence, and the Museum of Ice Cream is basically one giant experience, all with the goal to sell delicious treats - along with providing some really great Instagram backdrops - and has already surpassed 1 million visitors.

🔍  Key statistics:
🔑  Key takeaways:
Don't overload the customer with choice - just give the customer exactly what they want - and you can do that with personalization.
 
Think of customer experience as more than just easy and convenient - that's just customer service, and not building an engaging experience.
 
More reading about Experience Economy:

Omnichannel Continues to Dominate Retail Strategies
A Harvard Business Review report disclosed that 73% of shoppers used multiple channels to discover and buy products.
It is clear that our purchasing behavior is omnichannel. Only when we have gathered as much information as possible from a variety of sources to support our purchase decision, we will decide to buy from a retailer.
By uniting this new online experience with the existing one, brands can reap the advantages both.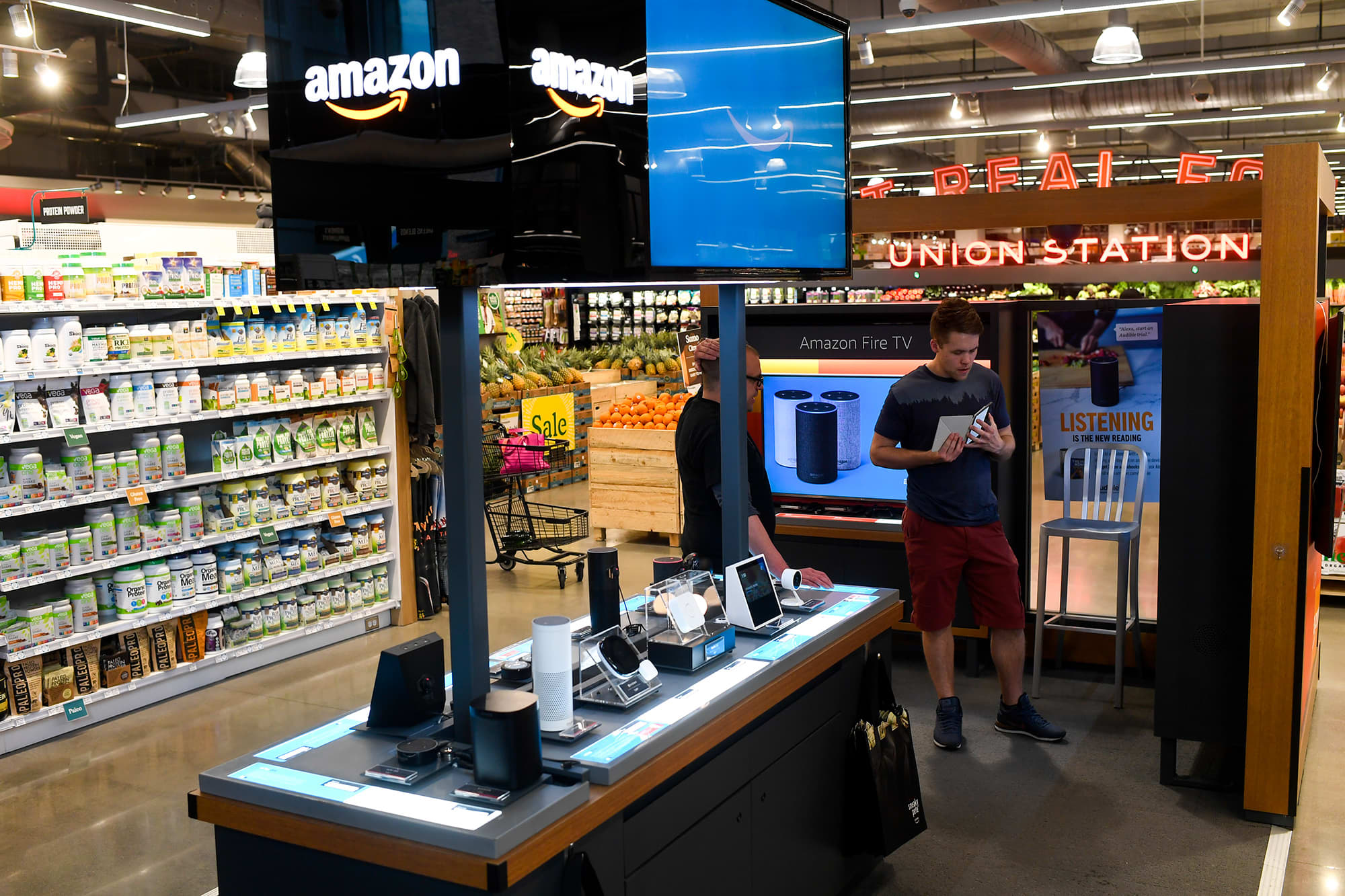 Take Amazon, which opened their first brick-and-mortar store in Seattle in 2015 and is expanding rapidly ever since with over 460 stores in the US, Canada and the UK. It's clear that Amazon HQ understands that the future of shopping is connected.
On the other hand, powerful app features enrich the omnichannel shopping experience by connecting online and offline touchpoints. For example, a mobile barcode scanner for looking up product details and ordering out of stock products online while being in-store.  
Lastly, the importance of customer service as part of the omnichannel experience continues to rise.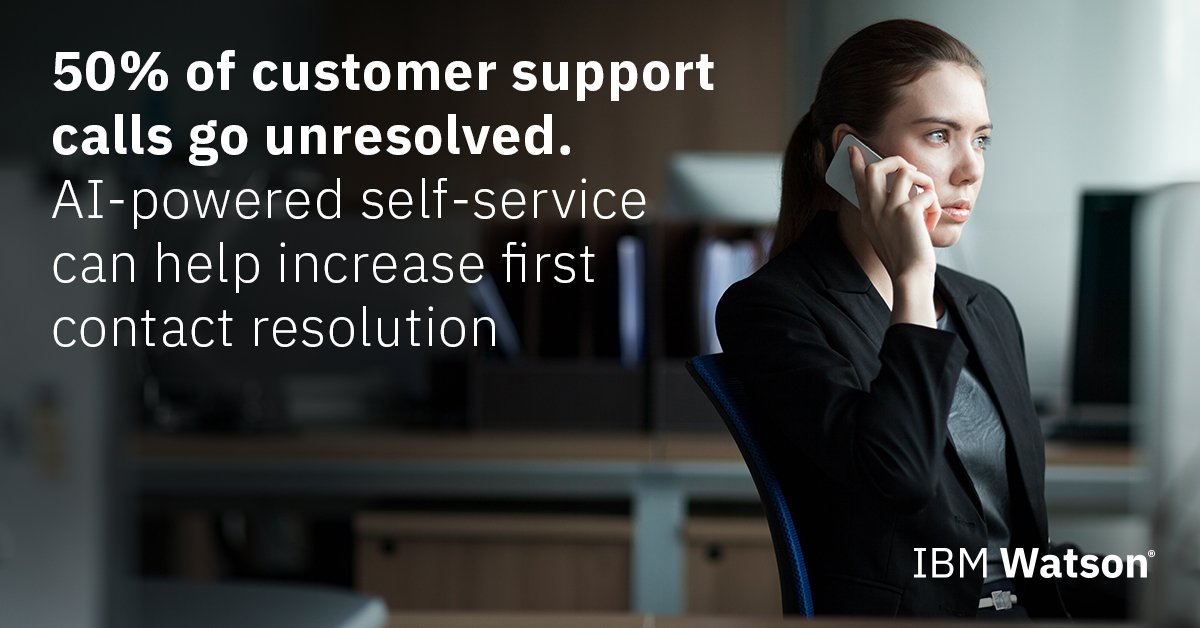 IBM shows that AI-powered, automated customer service is the future. This doesn't mean that human service agents aren't needed anymore.
According to IBM, AI and automation will give human agents context to understand who they're talking to. Also, chatbots will play a big role in being in contact with your customers at any time.

🔍  Key statistics:
73% of shoppers switch from channel to channel when shopping. (Harvard Business Review)
 
9 out of 10 consumers want an omnichannel experience with seamless service between communication methods. (UC Today)
 
A study of 46,000 shoppers shows that omnichannel customers spend more money than single-channel customers. (Harvard Business Review).
 
🔑  Key takeaways:
Get to know your customer: Don't make assumptions. Research your target audience's interests, behavior and needs.
 
Select the right channels: Find out where your customers are and what they're doing.
 
​Connect all channels: This is the hard part and only works if you execute it perfectly (omnichannel only). You'll need the right technology to follow your customer across all touchpoints: from reading reviews on your website, seeing social ads, window shopping at an online marketplace to finally purchasing at your physical store. 
 
Maintain your channels: There's no time for leaning back, keep on testing and improving your strategy. Document these touchpoints well to serve your customers best. This way, you'll create a loyal customer who keeps coming back for more.

More reading about Omnichannel Commerce:

Hyper-Personalization is What Consumers Want
It wasn't too long ago when every business claimed that the key to winning customers was in the quality of the product or service they deliver.
Today's consumers don't just want quality products, they want them fast and to be able to get information about them quickly.
They want to go to your website and be able to search products easily, compare prices, see personal recommendations.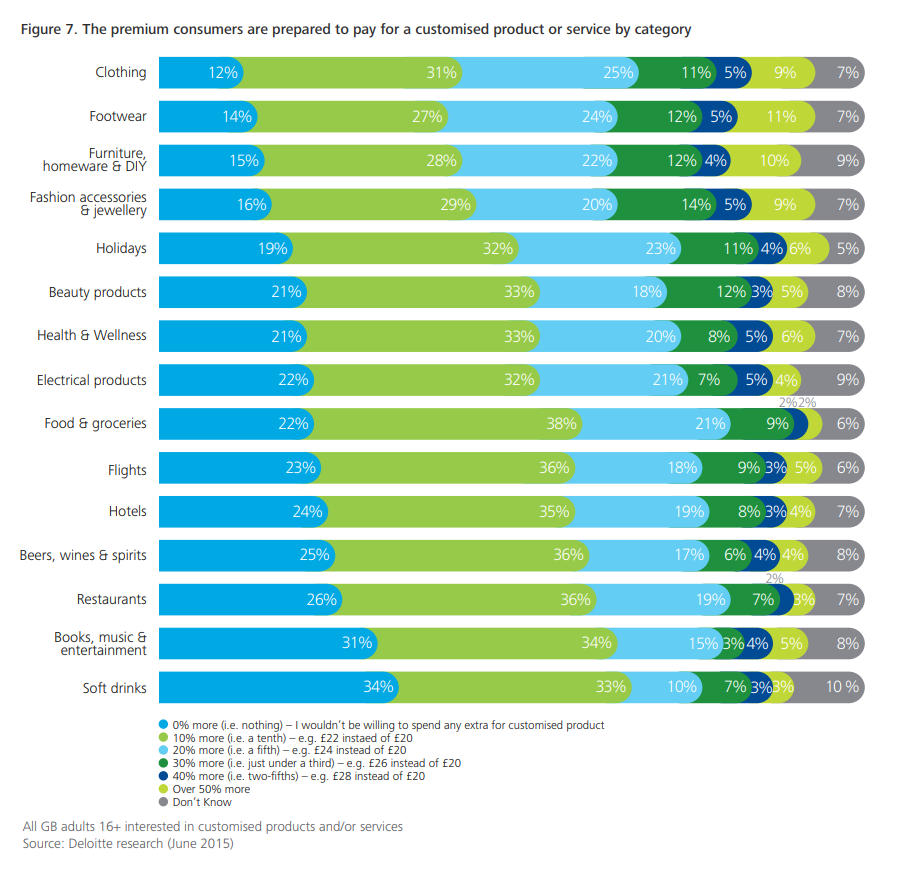 Source
Among this overload of information, personalized content manages to attract consumers' interest. While all other information hits them in the face and still gets ignored, personalized content talks directly to them.
It's become even more critical to offer personalized experiences to your shoppers since 74% of online consumers get frustrated with websites when content appears that has nothing to do with their interests, and frustrated shoppers don't buy. 
They also don't mind sharing personal data in exchange for receiving personalized recommendations and offers.
Hence, personalization is no longer a nice-to-have but must-have for today's businesses.
And this is where Artificial Intelligence (AI) comes to play. An AI powered eCommerce personalization software allows you to 'learn' what your customers desire and enables personalization at scale, so customers find what they need quicker, are more satisfied with the experience, and businesses see a higher conversion rate.
With the help of AI, you can show your customers products with certain characteristics - the products they're likely to want to buy. At the same time, you hide products they're less likely to be interested in.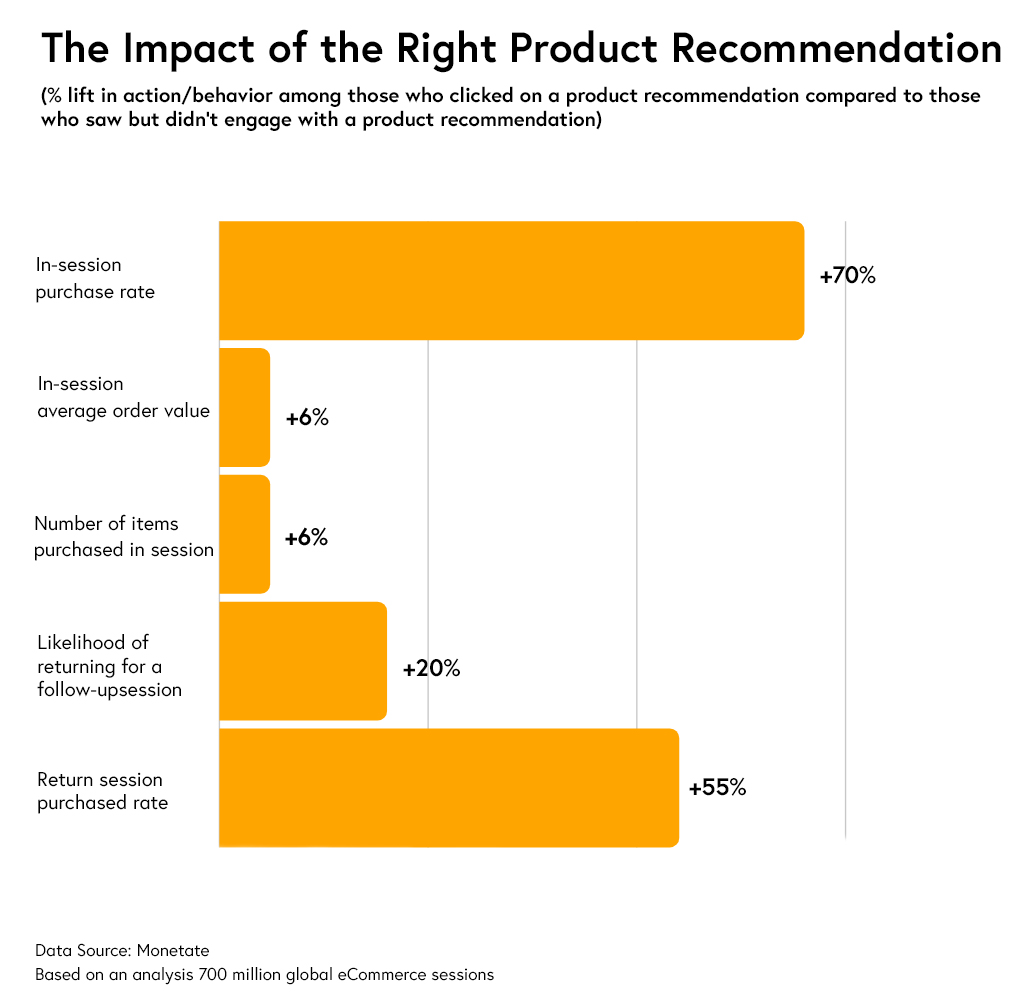 Take the example of Halfords. They optimized their site search using AI. Every time someone visits the website, the AI starts analyzing their behavior and predicts what they might want to buy. 
If this person searches the keyword 'tires' next, the system will boost bike tires and bury car tires. That way, the system adjusts to human behavior and not the other way around.
Albertsons, on the other hand, saw an opportunity with AI driven product search and browse solutions to reduce the time it takes to build a basket, increase basket size, and lift conversion rates. 
After opting for Bloomreach Search & Merchandising (brSM), their basket-building speed went up by over 25%. 

🔍  Key statistics:
80% of consumers are more likely to make a purchase when brands offer personalized experiences. (Epsilon)
 
 AI-powered recommendations can keep consumers coming back for more after their first visit. 37% of shoppers who clicked a personalized recommendation during their first visit came back, compared to only 19% of shoppers who didn't click a recommendation. (Salesforce)
 
40% of consumers say they buy more than planned when the shopping experience is personalized. (Business Insider)

🔑  Key takeaways:
Understand where and how you want to personalize for your customers.
 
Do your research on the available eCommerce personalization technologies and tools out there, and decide on a few to get you started.
 
Assign enough resources to the project. Decide who will oversee this project and measure the gains.
 
Define a long term personalization strategy and optimization process.
 
More reading about Personalization in Commerce:
API-based Commerce is Changing the Digital Customer Experience
There's been a huge flood in headless commerce this year, and this will probably proceed into 2020.
As businesses caught on and began to dedicate themselves to their customers, centralized, monolithic, on premise applications with waterfall style development and quarterly releases were dropped. Instead, a faster, more agile, microservice-based development was introduced to keep up with consumers' ever evolving demands.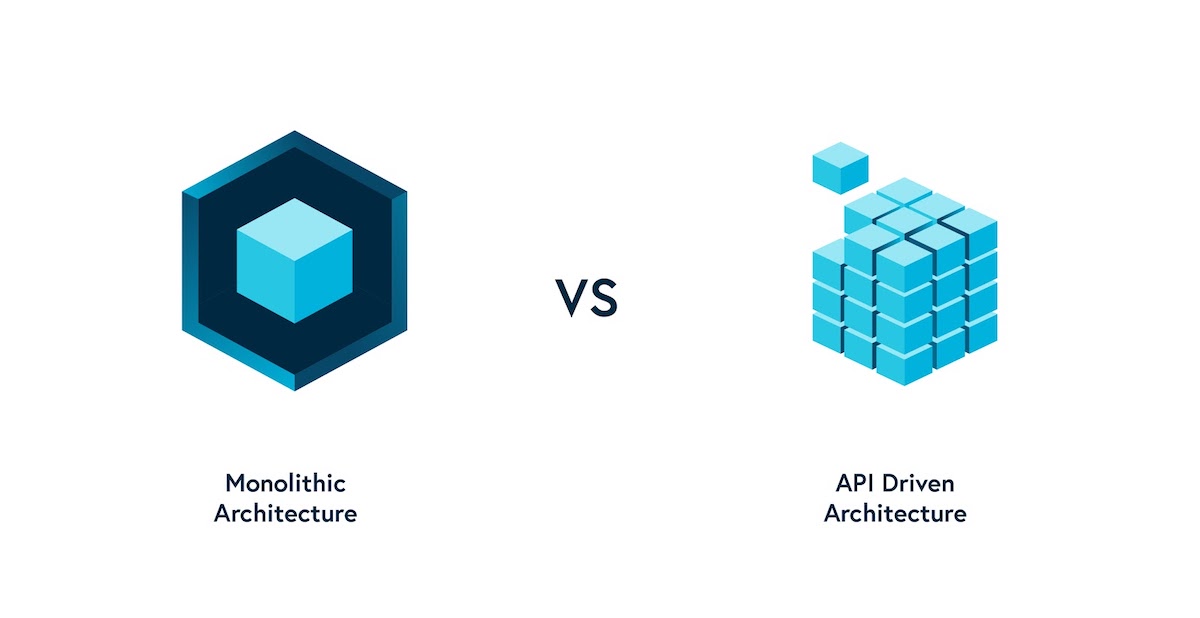 Because technologies are changing so quickly, systems should be agile and API-based to keep up with the pace. An API architecture allows you to modify components without a full re-platform of your core infrastructure. This approach makes it possible to scale using a test and learn culture, and integrate new technologies when they emerge.
A headless system allows retailers to easily scale to deliver content and merchandise or services to multiple endpoints.
A lightweight API controls the transmission of data between systems – content, products, customer information, financials, and other systems reside in separate systems, free from any code that limits frontend development. 
Steinhoff UK has a vision: to create an exciting, easy, multi-touchpoint journey for their customers. By listing out where Steinhoff UK as a company wanted to go, they found the right technology to match his needs - which turned out to be a platform built with a headless architecture. 
Steinhoff selected the headless commerce platform BigCommerce combined with Bloomreach Experience to customize the digital experience per product and help the customers customize their purchase online and then visualize it with Augmented Reality.

🔍  Key statistics:
Half of mobile shoppers spend less than 3 minutes on an ecommerce site. (Retail Dive)
 
Fewer than 4% of desktop browsers convert, compared to offline conversion rates of 20-40%. (Forbes)
 
63% of consumers want personalized recommendations from brands. (Retail Dive)
 
🔑  Key takeaways:
Don't pick one solution - leverage the best-in-class digital technologies.
 
Don't reinvent the wheel. Look for a fully integrated digital agency and platform that can delivery awareness, revenue and loyalty.
 
The API in headless commerce architectures allows information to be shared seamlessly among systems for a true omnichannel retail environment.
 
More reading about APi-based Commerce:
About Bloomreach:
Bloomreach Experience, powers your front end experience to increase site conversions and create loyal, returning customers. Bloomreach offers modules in: AI powered search & merchandising, content management, site personalisation, SEO optimisation and intelligent analytics. It is used by over 250 retailers including: Next, Harrods, M&S, Puma, N Brown, Boden, Neiman Marcus, Albertsons, REI, Paige, Annie Selke,Staples, HD Supply, Bosch. 
Getting a single view of the customer and delivering the best experience is a real challenge. We are happy to meet and understand your challenges and discuss how we may be able to help.