Bloomreach Content has Pricing Modules Suitable for Businesses of Any Size
Grow
Grow quickly with shoppable landing pages integrated with Discovery to power a small team and a single site at an affordable price.
Headless content management system that is built for commerce
Powerful APIs, SDKs, and storefront integrations
Integrated with Bloomreach Discovery
Scale
Scale to multiple sites and users to craft personalized, omnichannel experiences powered by segments from Engagement and Discovery. All the benefits of Grow, and:
Content personalization
Multi-site and language support
Integrated with Bloomreach Engagement
Enterprise
Enterprise customization and integration capabilities at your fingertips. Support a private cloud setup, custom business logic development, and more.
Private cloud and on-premise support
Hybrid content delivery
Java customization
See Bloomreach Content in Action
What's Included?
Get 100+ features out of the box with Bloomreach's usage-based pricing
Show Off Your Products on Any Page
Our drag-and-drop builder makes it easy to turn any page into a shoppable experience and put your products in their best light with direct preview and in-context editing.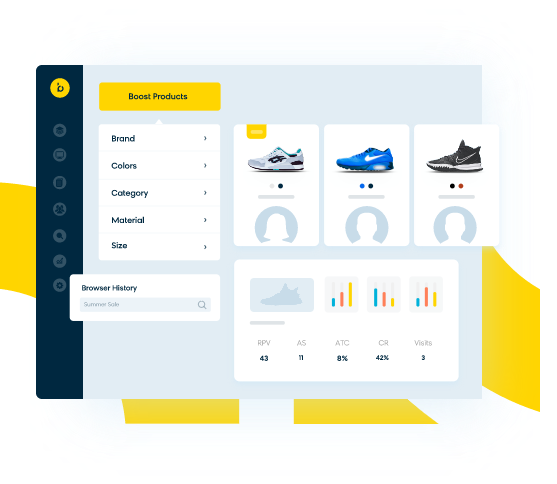 Personalize Content and Products
Easily optimize any touchpoint or add any new content to match your unique visitors. Use pre-built commerce components like a product showcase, product grid, or a recommendations widget that can be added with a few simple clicks.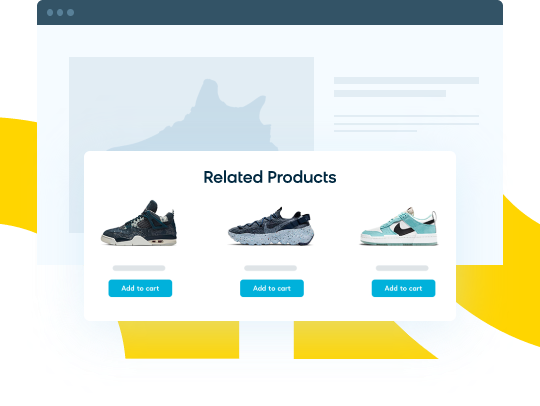 Hey, ready to take the next step?
We have Grow, Scale, and Enterprise packages that are tailored to fit the needs of your business. Complete the form to discuss with an advisor at a time that suits you.
Our advisors will help you to:
Understand the product pillar and pricing package best suited to your business model
Understand the metrics required in order to provide a commercial indication
Understand the value Bloomreach can drive for your business!
Powering commerce companies of all shapes and sizes: