Bloomreach Engagement
Give Your Commerce Team Complete Control Over All Aspects of the Customer Experience
Request Pricing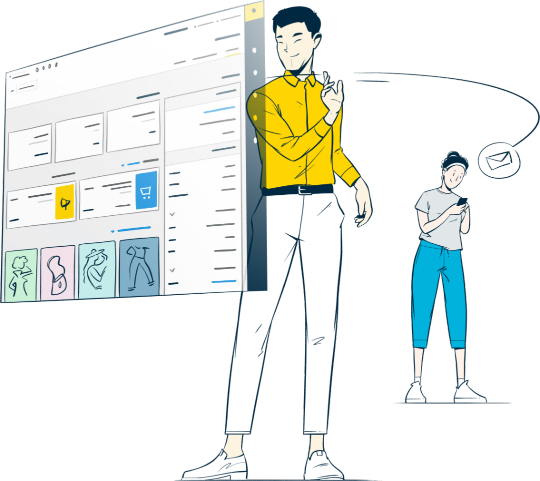 Understand customer behavior, enrich customer data through AI, and immediately launch omni-channel campaigns across all channels.
Power Customer Experiences With Unified Data
Remove data silos and unify customer data from any source into 360° customer profiles. Use this data to launch personalized campaigns in real-time through Bloomreach Engagement built-in channels.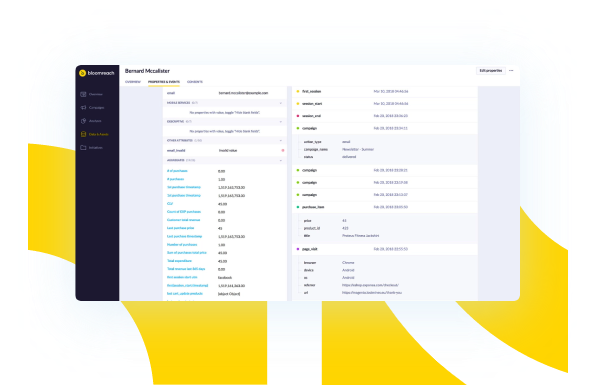 Discover Deep Customer Insights With Super-Fast Analytics
You are no longer limited by predefined reports. Use our extensive data-manipulation capabilities to create reports that are insightful, specific to your business needs, and recalculated in real-time.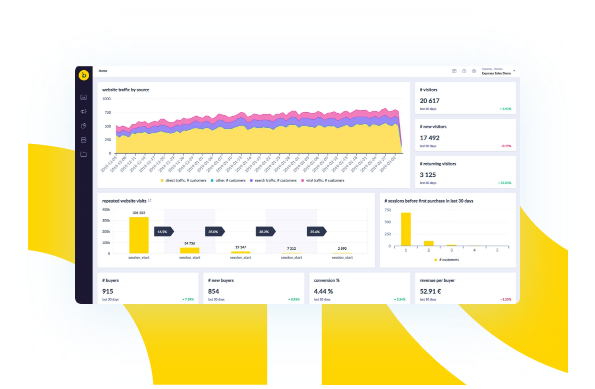 Drag-and-Drop Personalized Omni-Channel Journeys
Give your marketers total control over every aspect of customer journey. Add real-time triggers, customer segments, conditions, channels, and design end-to-end automated omni-channel flows. All this is available within one easy to use interface.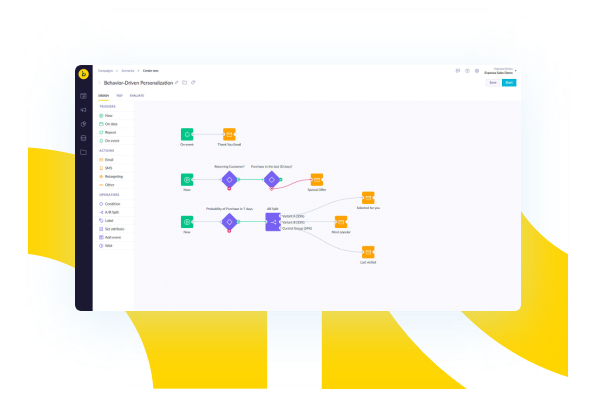 Bloomreach Engagement has pricing modules suitable for businesses of any size.
See Bloomreach Engagement in Action
Hey, ready to take the next step?
We have Grow, Scale, and Enterprise packages that are tailored to fit the needs of your business. Complete the form to discuss with an advisor at a time that suits you.
Our advisors will support you to:
Understand the product pillar and pricing package best suited to your business model
Understand the metrics required in order to provide a commercial indication
Understand the value Bloomreach can drive for your business!
Powering commerce companies of all shapes and sizes: