Improve search relevancy and merchandising conversion.
Help Visitors Find Products Fast
No bad results. No zero-result searches. Make it easy to find what the customer wants to drive more business and revenue.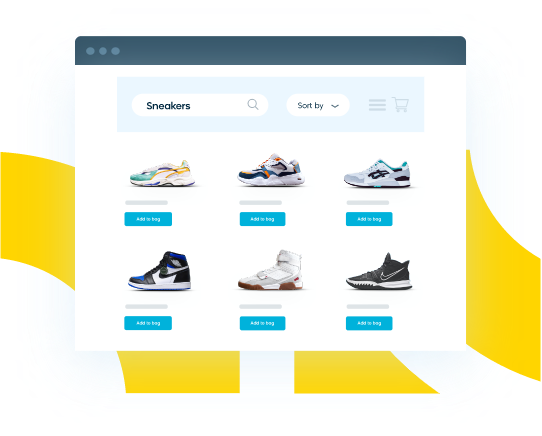 Fine-Tune Your Merchandising
Bloomreach's AI-powered technology works in tandem with merchandisers to help them be more data-driven and impactful. Quickly learn which products are under-performing, and personalize how products are displayed by segment. Tell a visual story by boosting, burying, or locking-in-place products.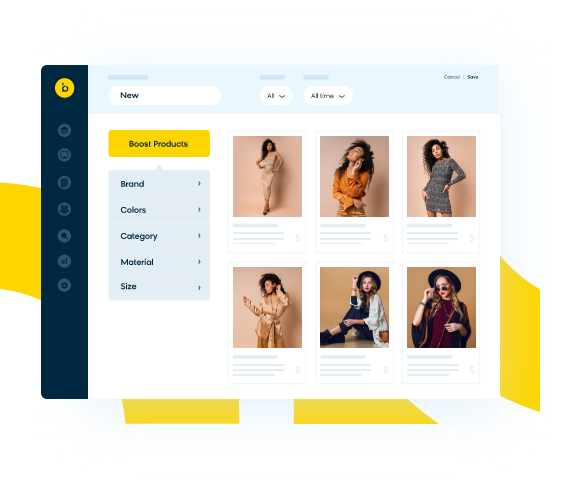 Intelligent Product Recommendations
With Recommendations and Search tied together, recommendations adapt based on search behavior. Add to landing pages, categories, or checkout to improve conversion.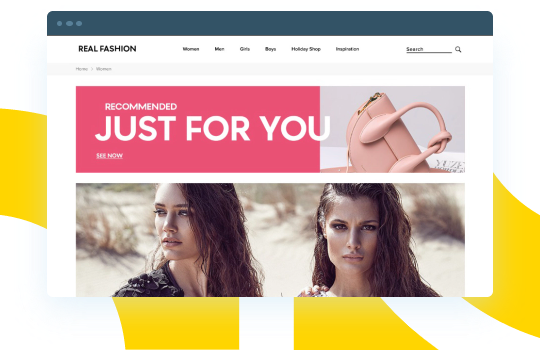 Drive Traffic to Your Site
Drive incremental organic search traffic by filling content gaps in existing category pages for mid and long tail queries. Bloomreach SEO indexes the web to understand what customers are looking for and all the ways they are searching for these products.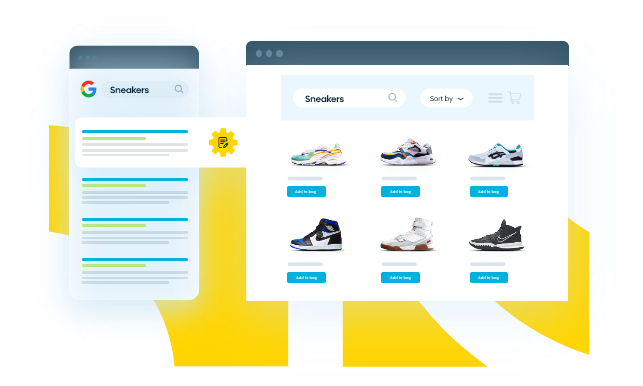 Bloomreach Discovery has pricing modules suitable for businesses of any size.
Grow
Starting package for brands to upgrade their product discovery experience
Up to 750k searchable items
Up to 100 variants per product
Search API
Suggest API
Category API
Scale
Expand with advanced search features & recommendation
Up to 750k searchable items
Up to 250 variants per product
Search API
Suggest API
Category API
Recs API / Email Recs API
Enterprise
Full product discovery suite with enterprise grade tooling & infrastructure
No limit to searchable items
No limit to variants
Search API
Suggest API
Category API
Recs API / Email Recs API
Content Search API
Thematic API
Enterprise search capabilities


Bloomreach has truly been a partner to us every step of the way.
"The technical knowledge and insight given to us by the Bloomreach team has been top notch. We really had the feeling that Bloomreach wanted this project to be as successful as we did here at N Brown. When all parties are geared up with the same goal in mind, this often leads to positive outcomes."

Darrell Clarke Lead Product Manager, N Brown
See Bloomreach Discovery in Action
Hey, ready to take the next step?
We have Grow, Scale, and Enterprise packages that are tailored to fit the needs of your business. Complete the form to discuss with an advisor at a time that suits you.
Our advisors will support you to:
Understand the product pillar and pricing package best suited to your business model
Understand the metrics required in order to provide a commercial indication
Understand the value Bloomreach can drive for your business!
Powering commerce companies of all shapes and sizes: