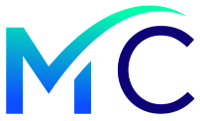 Mira Commerce
1 Certified Professionals
Get in Touch with our Partner
WE MOVE COMMERCE FORWARD. We are a US-based 17-yr old commerce
agency. We serve North American merchants, brands and distributors in multiple
industry verticals such as CPG / FMCG, Fashion Apparel, Automotive, Health &
Wellness, Sporting Goods, Hardware/Home Improvement and others.
Our service offerings include Strategy, Digital Infrastructure, Commerce Operations, and Enterprise Data & Analytics. We focus on Commerce Personalization and work with clients on enabling personalization scenarios and maximizing efficiencies of their digital sales channels.
BigCommerce platform implementations and maintenance are part of our core services offering; we're a certified BigCommerce partner with years of experience building and replatforming merchants to the platform and building custom commerce solutions.
Services
Commerce Strategy
Digital Channel Optimization -- Commerce Personalization -- UX/UI Strategy
 
Digital Infrastructure
Digital Commerce Platforms Implementation -- Commerce Ecosystem Integrations -- Custom Applications Development

Commerce Operations
Digital Capabilities Enablement -- Commerce Teams Process Improvement -- Conversion Rate Optimization

Enterprise Data & Analytics
Enterprise Data Normalization -- Business Intelligence & Data Analytics -- Machine
Learning & AI
Solutions
- Digital Commerce Optimization: sales funnel management, cross-channel initiatives
- Ecommerce Platforms: customization, feature development, architecture roadmap
planning
- B2B Commerce: online wholesale distribution, procurement / logistics / shipping systems
integration
- Post-web Commerce: headless, API-driven, microservices architecture design and rollout
- Omni-channel Commerce: loyalty programs, BOPIS / BORIS, O2O
- Personalization: product recommendations, content delivery personalization, marketing
campaigns
- Digital Transformation: strategy, SMAC capabilities enablement (social, mobile,
analytics, cloud), customer connectivity
- DTC / D2C: supply chain transformation, consumer data management, direct channels
innovation
Verticals Served
• Automotive
• B2B
• Digital goods (e.g., print, media, music, gaming)
• Education/Publishing
• Electronics
• Fashion/Jewelry
• Food/Beverage
• Health/Beauty
• Home/Garden
• Media & Entertainment
• Retail
• Sports/Outdoors
• Toys/Games
• Wholesale/Manufacturing
Core Capabilities
Commerce
Experience Management