Omnichannel Marketing Automation
8 Types of Marketing Automation (+ Successful Examples)
By Lisa Rothman
08/30/2023
Omnichannel Marketing Automation
8 Types of Marketing Automation (+ Successful Examples)
To get the most out of marketing automation in your organization, you should start by looking at marketing automation examples. Seeing how other companies automate their marketing can help you understand its benefits and how to use it effectively. Ready to drive growth and sales without adding extra burden on your team? Read on to learn more about how marketing automation can help, and to see some of the best marketing automation examples from successful brands.  
Why Use Marketing Automation?
Marketing automation refers to the use of marketing software or other tools to automate repetitive tasks, streamline workflows, and manage campaigns across multiple channels, including email, social media, digital ads, and websites. With email marketing automation, for example, you can create automated campaigns that automatically deliver relevant product recommendations to users' inboxes at the time they're most likely to open them. 

E-commerce marketing automation can benefit businesses by freeing up time and energy for marketers, customer relationship management (CRM) managers, and merchandisers. By automating repetitive marketing tasks, your team can focus on more pressing or strategic marketing efforts that need a human touch. The right marketing automation tools offer a higher time-to-value (TTV) ratio, and allow you to create personalized messaging at scale. Real-time triggers can also keep your customers engaged and guide them toward their purchase. This results in better outcomes for the audience, plus greater conversions, better retention, and increased brand loyalty.
It's important to note that B2C marketing automation uses different data sources, communication routes, and marketing strategies than in B2B. While B2C companies employ channels like text messaging, push notifications, and retargeting, B2B companies mostly rely on email for marketing. B2B customers have specific needs related to company size, industry, point of contact, and preferences. B2C organizations, meanwhile, need services like reputation management, lead scoring, and CRM system connections. They also focus more on brand management and mass appeal, while B2B marketing focuses on one-to-one interactions.
Examples of Marketing Automation
Many processes in the marketing cycle can be automated. Here are eight marketing automation examples that can apply to both B2C and B2B. You'll discover some terrific ideas here whether you're just getting started or have been utilizing marketing automation for a while.
Welcome Email Marketing
First impressions are equally important for the B2B and B2C sectors, which is where an automated welcome email campaign comes in. An automated welcome email series is a set of emails triggered by a customer action that signals an interest in your company. These emails should convey what your company or brand is about to a new user. Be sure not to be too sales-oriented — instead, make sure your content is helpful, informative, and engaging. Sending an effective onboarding campaign is crucial for creating a great first impression of your brand and setting customer expectations right at the start.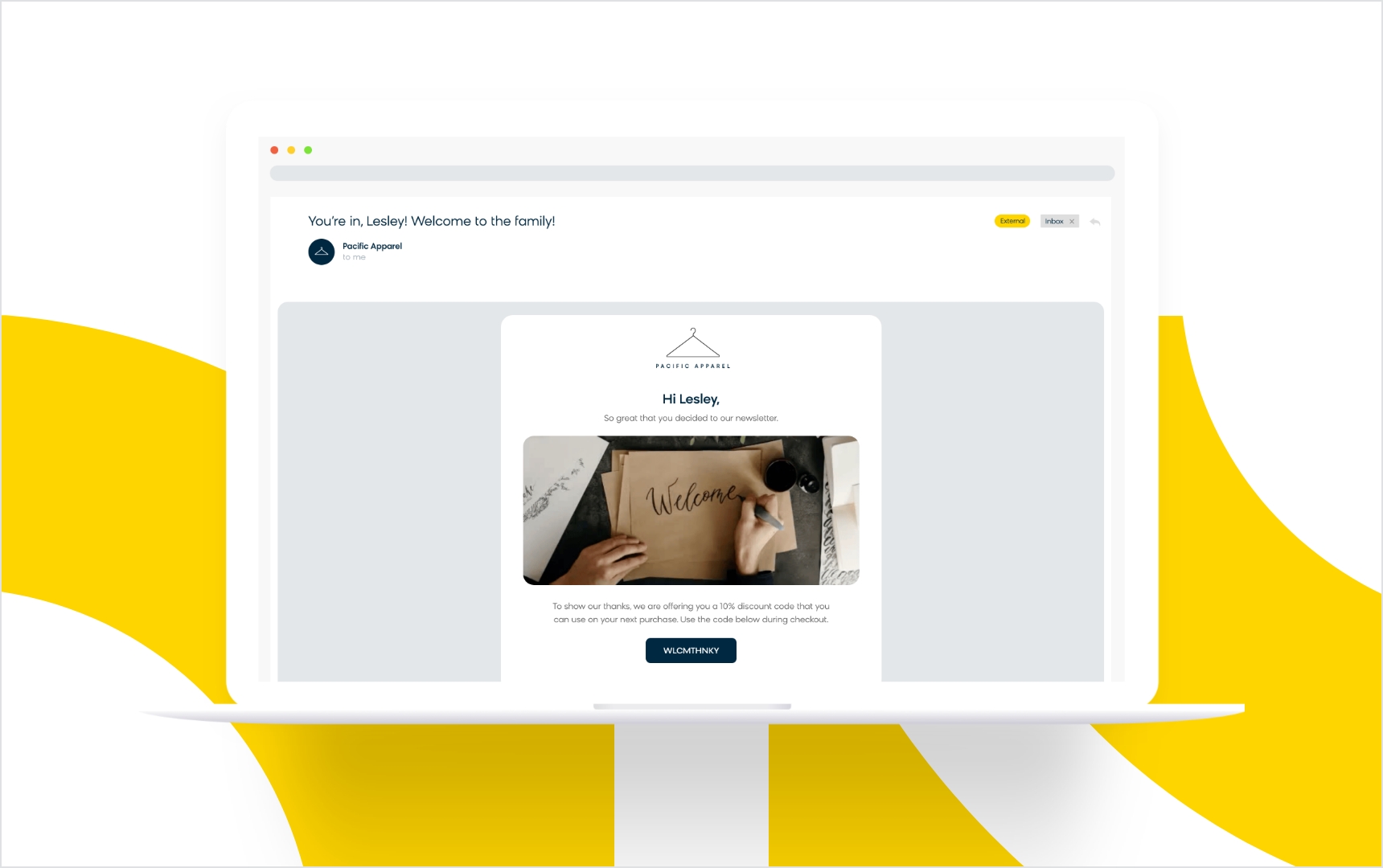 Consider personalizing your welcome emails, segmenting by customer type, or mixing it up with product recommendations and links to popular blog posts to ensure you're sending the right message at each stage of the customer journey. Then, to measure success, track email marketing KPIs such as open rate, click-through rate (CTR), conversion rate, list growth rate, and unsubscribe rate — this will ensure you're engaging your customers and building long-term relationships. 
Marketing Newsletter
Email newsletters are a key component of an overall email marketing strategy. In addition, email newsletters can support lead nurturing which brands in the B2C and B2B sectors should consider as part of their marketing automation strategy. This can include
Company newsletters, which inform employees and other stakeholders about company news, achievements, and more
Consumer newsletters, which reach out to target audiences and provide content, offers, recommendations, updates, and more
Research shows that a quality newsletter can add value to an ordinary email blast, working at almost every stage of the user journey. They encourage dialogue and provide niche content linked to readers' interests, building trust. To maximize email marketing's potential, companies need a tailored, intelligent, and multi-layered approach. This means choosing an email marketing solution that use SEO, content, and design to achieve brand goals. Companies can implement marketing automation to reach new customers, forge relationships with businesses, and reengage lapsing users. To take your marketing to the next level, you need to be able to achieve measurable, actionable results.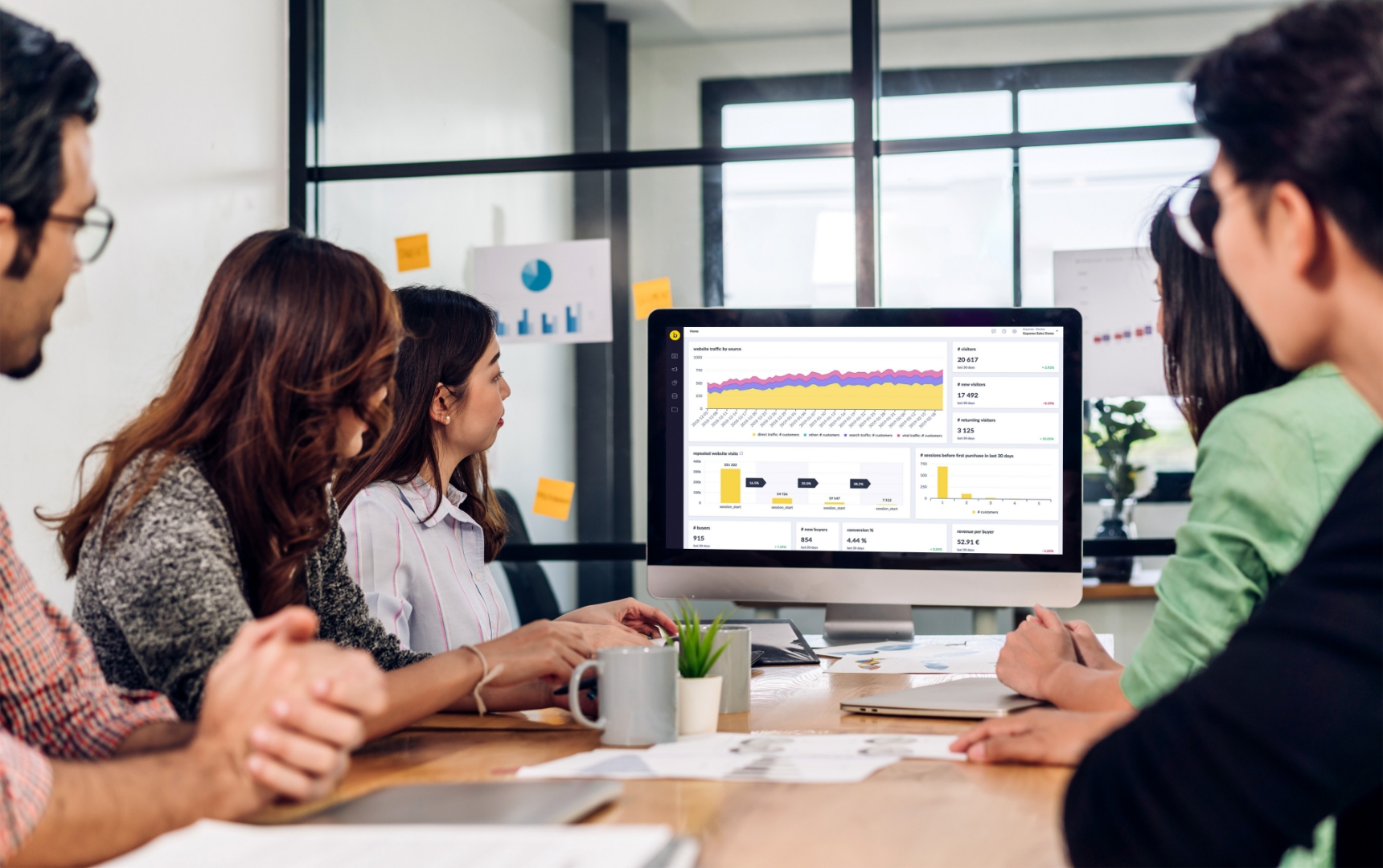 Example of Successful Marketing Automation: Bensons for Beds
Bensons for Beds is a great example of marketing automation done right. The British bed retailer shifted its digital focus to support in-store offers and build brand loyalty. By adopting Bloomreach Engagement, the company redefined the role of digital in an omnichannel business, making its website the focal point of the sales process. Bloomreach Engagement enabled great marketing automation through personalized newsletter marketing campaigns, personalized mattress recommendations, and retargeting for brick-and-mortar customers. 
Since Bensons for Beds can now use compliantly collected customer data to send more timely and relevant marketing communications (e.g., marketing newsletters), the company has seen a significant increase in satisfied customers. In fact, the brand experienced a significant 41% YoY increase in e-commerce sales and a 7% increase in like-for-like overall sales.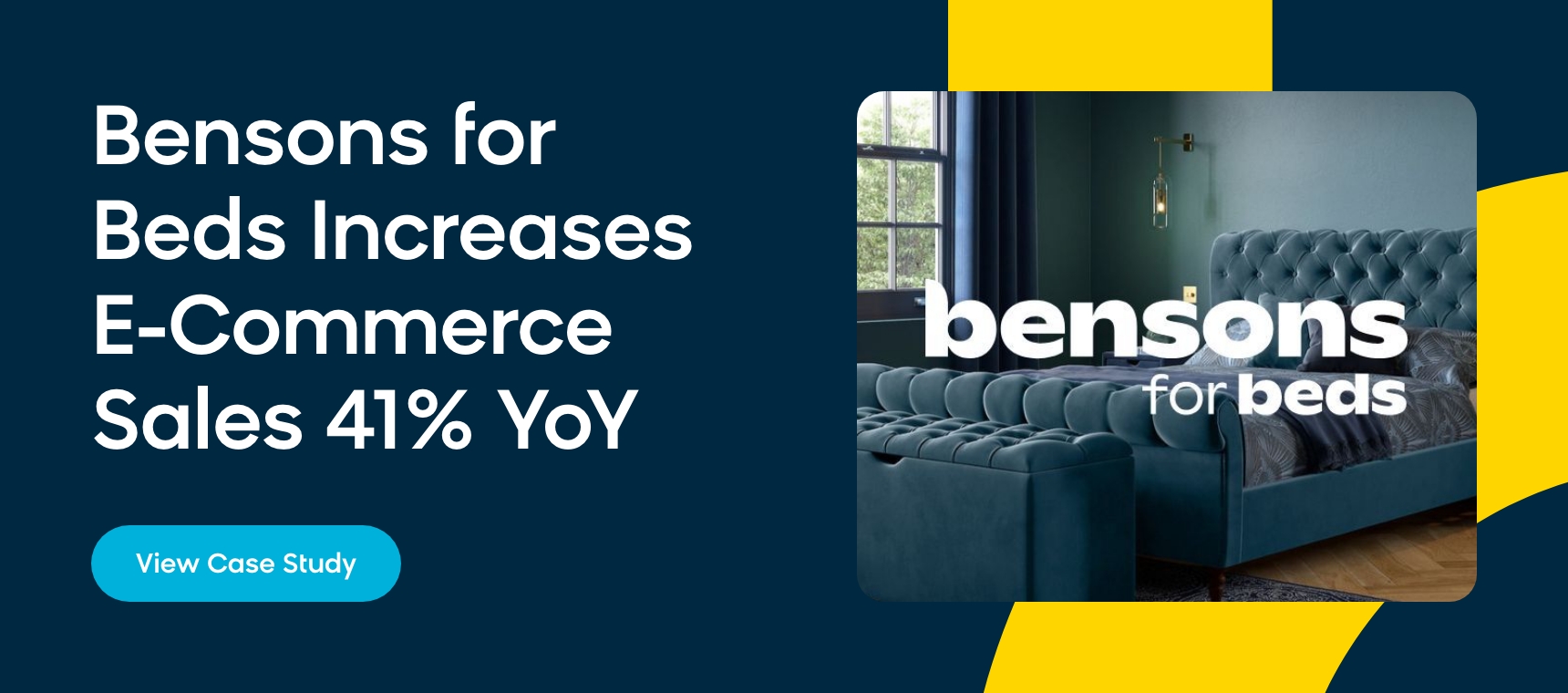 Birthday Marketing Campaign
Everyone enjoys getting something for their birthday. Implementing a birthday campaign is a great marketing strategy for nurturing and strengthening relationships with existing customers by giving something for free on their birthday or during a birthday month. Birthday marketing occurs as personalized and automated emails, triggered by each customer's birth date. 
Birthday marketing campaigns tend to have high click-through rates and are effective at nurturing clients, resulting in loyalty and trust. This is an example of marketing automation that is easy to set up and works automatically year-round, with the option of editing it if needed. Birthday marketing also enhances the brand's reputation by engaging people to share positive experiences, which can help turn subscribers into loyal customers, making them easier to communicate with and provide value to in the future.
Example of Successful Marketing Automation: boohooMAN
boohooMAN, a leading online fashion destination with 13 brands, wanted to build personalized customer journeys across all channels. Bloomreach Engagement transformed SMS campaigns into an essential part of boohooMAN's omnichannel strategy, allowing them to collect and act on customer data. Bloomreach's prediction capability helped identify when SMS was the next best action, including SMS birthday messaging marketing. Thanks to using CDP-powered marketing automation, boohooMAN was able to achieve an impressive 25x ROI.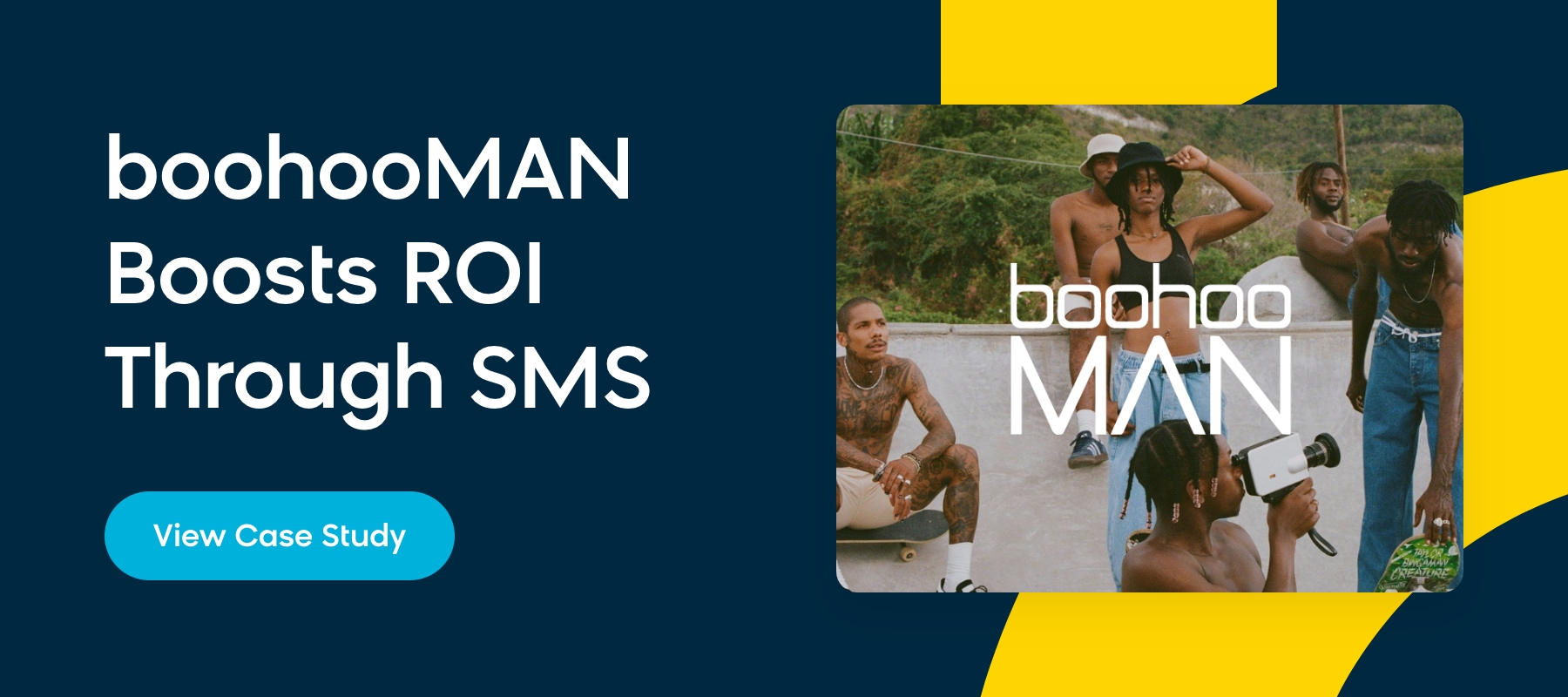 Stock Reminders
Abandoned carts are a significant issue in e-commerce, with 70% of online shopping carts abandoned. To address this issue, businesses should implement automated abandoned cart email campaigns to remind shoppers that they've left something in their cart and encourage customers to complete their purchase, which can improve the shopping experience and recover lost sales. To accomplish this, businesses should use attention-grabbing subject lines, experiment with copy, and perform multivariate testing. 
Additionally, back-in-stock email campaigns are another way to reengage audiences. Automatically send a reminder when an item a customer was interested in is back in stock. This is a great way to enhance the shopping experience and drive conversions. 
Example of Successful Marketing Automation: Vivamix
Vivamix, a KitchenAid service and distribution company in Poland, implemented Bloomreach Engagement to keep customers informed about product availability via back-in-stock email notifications. When a customer requests an update on unavailable products, the algorithm updates the customer's list of product variants in real time, and if any of the tracked products appear in the store's stock, the script sends a personalized email notification with links once the products have become available.
The results show that in the first month of sending automatic availability notifications, Vivamix sent over 3,000 notifications to 1,600 customers, with an open rate of 65% and a click-through rate of 40%. Vivamix attributes its success to its familiarity with its customers and having the most up-to-date data about their preferences, communication history, and transactions in one customer view.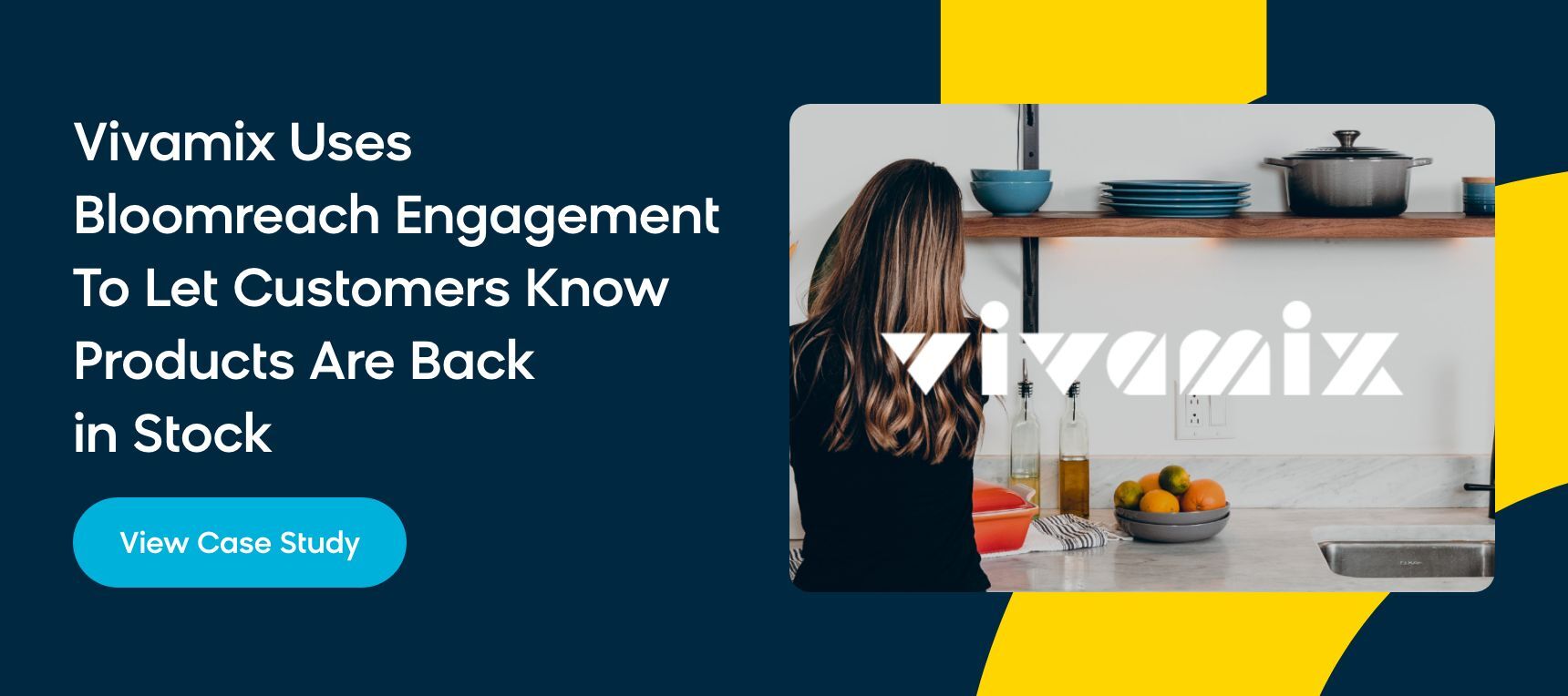 Email Marketing Survey
Email surveys have gained popularity as a data collection tool because of their cost-effectiveness, convenience, and easy data analysis. Plus, they're engaging and tend to have high response rates. They're also easy to implement — you can automatically trigger email surveys when customers take certain actions or hit certain milestones. You can design audience surveys to learn about your audience or individual surveys to gather information about user demographics, preferences, and other important metrics. These surveys help segment users into different groups and target specific groups with personalized offers and communication.
Examples of email surveys include post-purchase surveys, net promoter score (NPS) surveys, research email surveys, surveys embedded in newsletters, lead enrichment, and quizzes. Post-purchase surveys provide valuable insights into customer preferences, while individual surveys help identify promoters and detractors. You can design research email surveys with survey software or a Google Form, while quizzes can engage users and encourage interaction with your brand or product. Overall, email surveys offer many benefits for businesses, including increased brand loyalty, quality assurance, and an improved customer experience. 
Customer Reward Program or Ambassador Program
Loyalty programs are a valuable tool for modern businesses, as they help keep customers and increase revenue. Over 80% of consumers say loyalty programs make them more likely to continue doing business with a company. "Personalized loyalty marketing" is another key benefit of loyalty programs. Loyalty programs allow for data to be collected about customers, so businesses can tailor their marketing to their customers' preferences. They can also help build a brand by showcasing its core values and mission and creating deeper emotional connections with customers.
Creating a loyalty program also leads to increased revenue, first-party customer data, and reduced customer churn. A customer rewards program might even develop into an ambassador program where not only are customers loyal to your product or service, but they're also willing to help spread the word about your business across their social media networks and friend groups.
Example of Successful Marketing Automation: Tatry Mountain Resorts
Tatry Mountain Resorts (TMR), a European resort operator, partnered with Bloomreach and Voxwise to enhance customer engagement and improve its ski resort experience. By collecting data from customers using Gopass cards, TMR calculates skied distances and tracks their progress. The solution, combining Bloomreach Engagement with Voxwise's creativity, allows skiers to earn rewards based on their skied distances, such as achieving the "racer" status (and a badge) by skiing 100 kilometers per season. 
After completing their ski day, customers receive personalized messages with data from their session and kilometers left to hit their next goal. This personalized communication helps TMR tap into customers' emotions and drive brand loyalty. By motivating customers to visit for at least two ski weekends, they can unlock additional levels and achievements. Voxwise measured a 28% increase in ski days per season for customers influenced by this loyalty program, resulting in more hotel stays, sold ski passes, and restaurant visits.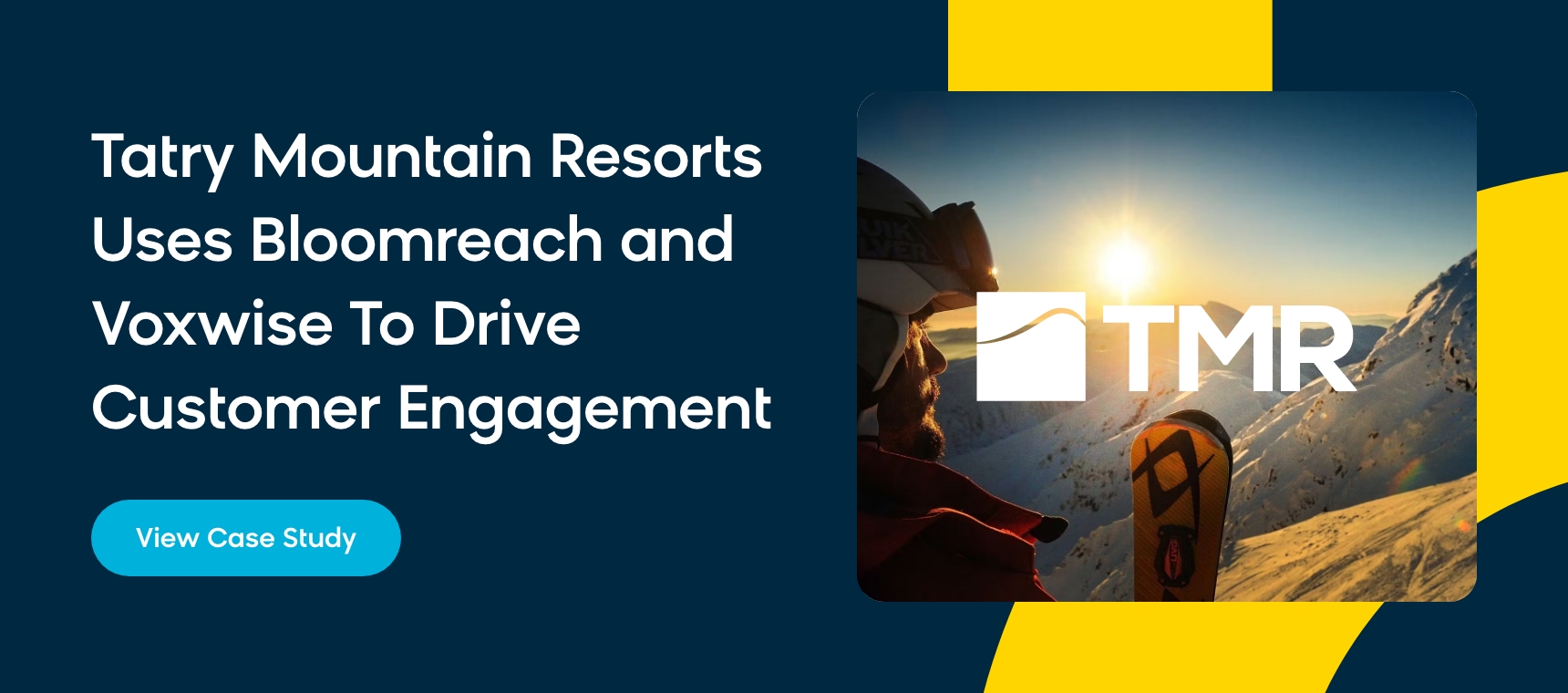 Win-Back Campaign
A win-back campaign is an automated program sent to lapsed customers, subscribers, or contacts to encourage reengagement with a business. This is crucial as it costs more to acquire new customers than to retain existing ones. Maintaining engagement is essential for maximizing revenue, boosting retention, and increasing lifetime value. 
To create effective win-back programs, businesses must identify their target customers and determine the frequency of their interactions. Some businesses mark customers as inactive after a few weeks, while others wait several months. Business owners must analyze their sales data and loyal customers' interaction rates to identify inactive subscribers.
Personalization is crucial here. By cataloging inactive customers based on their purchasing habits, you can deliver relevant content that meets their needs. 
There are several types of win-back email campaigns you can try:
"Hello" win-back messages remind customers they're still subscribed and should give your business another look
Reward or incentive win-back messages offer a reward for engaging and give customers a reason to use your product or service again
Survey win-back messages that ask for customer feedback are a great way to learn why customers are no longer engaging with your business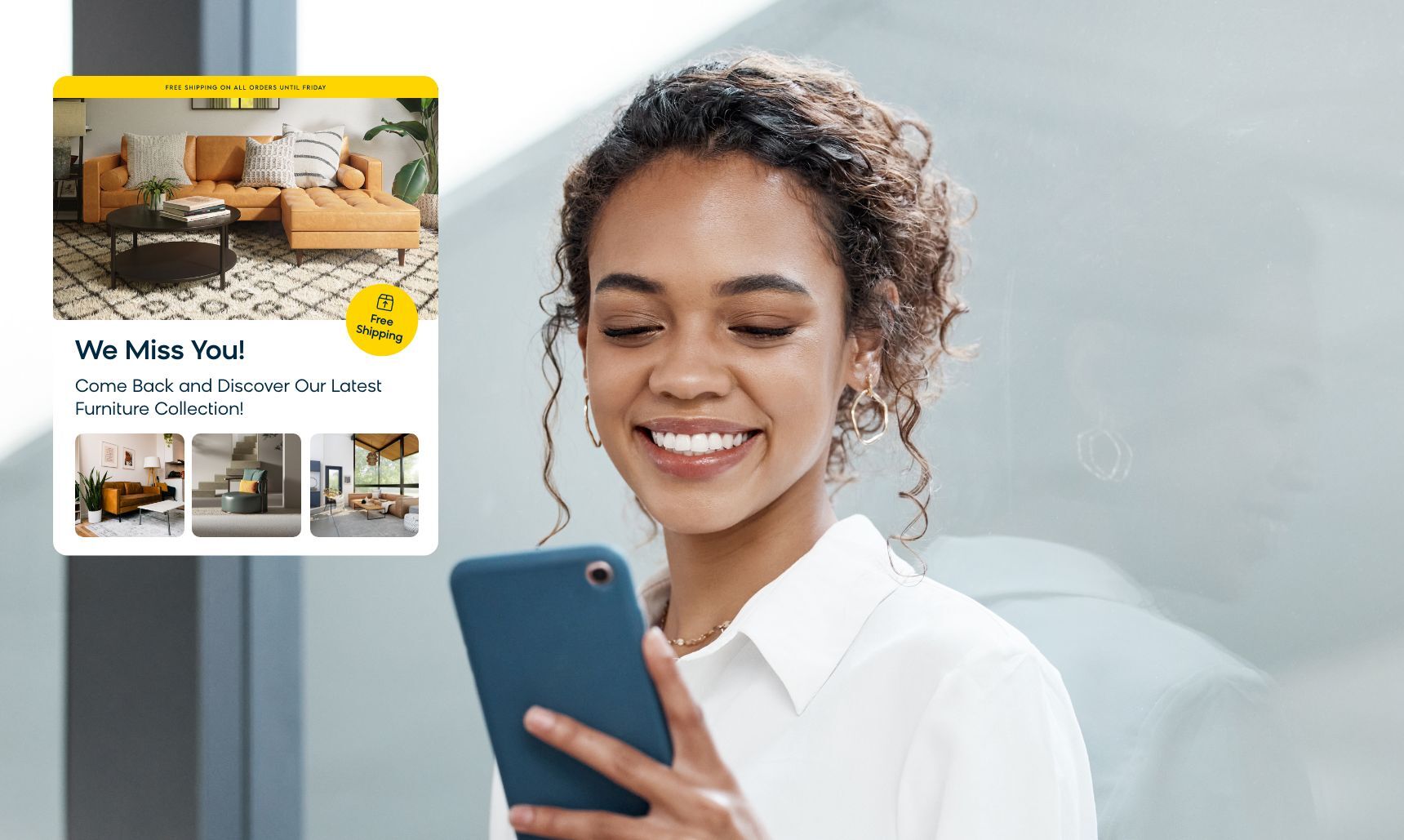 Social Media Automation
Social media automation optimizes social interactions using automated tools, such as scheduling posts and republishing popular articles. This reduces the time spent on maintaining and growing brand accounts, allowing time and resources to be allocated toward other marketing budgets and meeting strategic goals. You can try using tools like ChatGPT, for example, to generate content ideas and testing variants to help speed up the content creation process.
You can effectively automate social media marketing by scheduling posts for peak times, maintaining a steady queue of posts, analyzing social data in real time, and setting up automatic responses to customers. The benefits of social media automation include saving time, increasing reach and impressions, staying active beyond business hours, and gathering useful insights from your social audience.
Examples of social media automation in action include using chatbots to respond to user messages, scheduling Facebook posts weeks ahead of campaigns, sending tweets when audience levels peak, and receiving notifications of social conversations. Social media automation allows you to schedule content in one place and make sure audiences across other channels can easily find your social media platforms. 
Streamline the Way You Reach Customers With Bloomreach
Marketing automation can save precious time and effort while providing personalized content to customers. What's more, it can boost efficiency, customer engagement, and revenue growth. To get the most out of marketing automation, you'll want to use a tool like Bloomreach Engagement. Powered by real-time data and AI, Bloomreach Engagement lets you create personalized campaigns across any channel — including email, SMS, mobile, and web — all from a single easy-to-use platform. 
The marketing automation examples found throughout this post shows how brands have found success with Bloomreach Engagement. Ready to take your own marketing strategy to the next level? Learn how you can use Bloomreach Engagement to improve your marketing automation.