E-Commerce Site Search and Merchandising
What Does Personalization Mean in E-Commerce Search?
E-Commerce Site Search and Merchandising
What Does Personalization Mean in E-Commerce Search?
Too many brands are taking their e-commerce site search for granted. After all, in 2022, there were a total of 268 million digital shoppers in the US alone, and many of those shoppers will turn to your site's search bar first. These days, it's not even enough to serve up relevant search results (a bar that many brands still can't meet, no pun intended) — customers want personalized results tailored to their preferences. 
But that's easier said than done. In this piece, we'll explain why personalized search results matter, as well as how to implement personalized search for your site. 
What Is E-Commerce Search? 
First, let's back up a bit and explain what e-commerce search is in the first place. There's more to search than just having a search box on your website. Just like how typical web content search engines (such as Google search) will surface relevant results for your query, e-commerce site search bars are all about findability and how quickly you can get customers to the products and services they're looking for to increase revenue. 
However, not all search engines are created equal. Does your search engine return irrelevant results? Or worse, no results when there isn't an exact match? 
With thousands (or even millions) of products in your catalog, your e-commerce search needs to have sophisticated algorithms, huge amounts of data, and a cloud-based infrastructure. Above all, it needs these capabilities working in sync to personalize the experience for your customers. 
Why Does Personalized Search Matter? 
You may be wondering whether adding personalization to your site's search engine is worth the time and effort. The short answer is: absolutely! 
That's because ultimately, your goal for your business is to drive revenue, and personalized search is a great way to accomplish that. Here are some of the key benefits you get by adding personalized search to your site. 

An Improved User Experience 
If you've ever had a bad site search experience — and really, who hasn't? — then you'll know how frustrating it can be to see irrelevant (or zero) search results. 
And that frustration can lead to customers leaving your site. 69% of consumers listed not having enough information or details about a product was enough to cause them to leave a site. Now imagine how many more people will leave if you aren't personalizing search results. 
People come to your site to find something, which means helping them discover the exact products or services they're looking for should be your top priority. Personalized search results, in combination with a great product taxonomy, will help you deliver a site experience that's easy to navigate. 
Higher Customer Engagement
Customer retention is a challenge many businesses face, especially with readily accessible competition online. But customers aren't simply leaving your site for no reason — they want to feel like your business understands them and their needs. This is when you can use the power of zero- and first-party data, in combination with a customer's past searches and purchases, to personalize search results for them. 
For instance, if a customer consistently searches for oat milk, you can infer that they might not prefer dairy in milk products. When they search for other products that may contain dairy, you can use search personalization to show non-dairy alternatives first. The customer will be more likely to purchase products that are relevant, and will also feel heard and understood.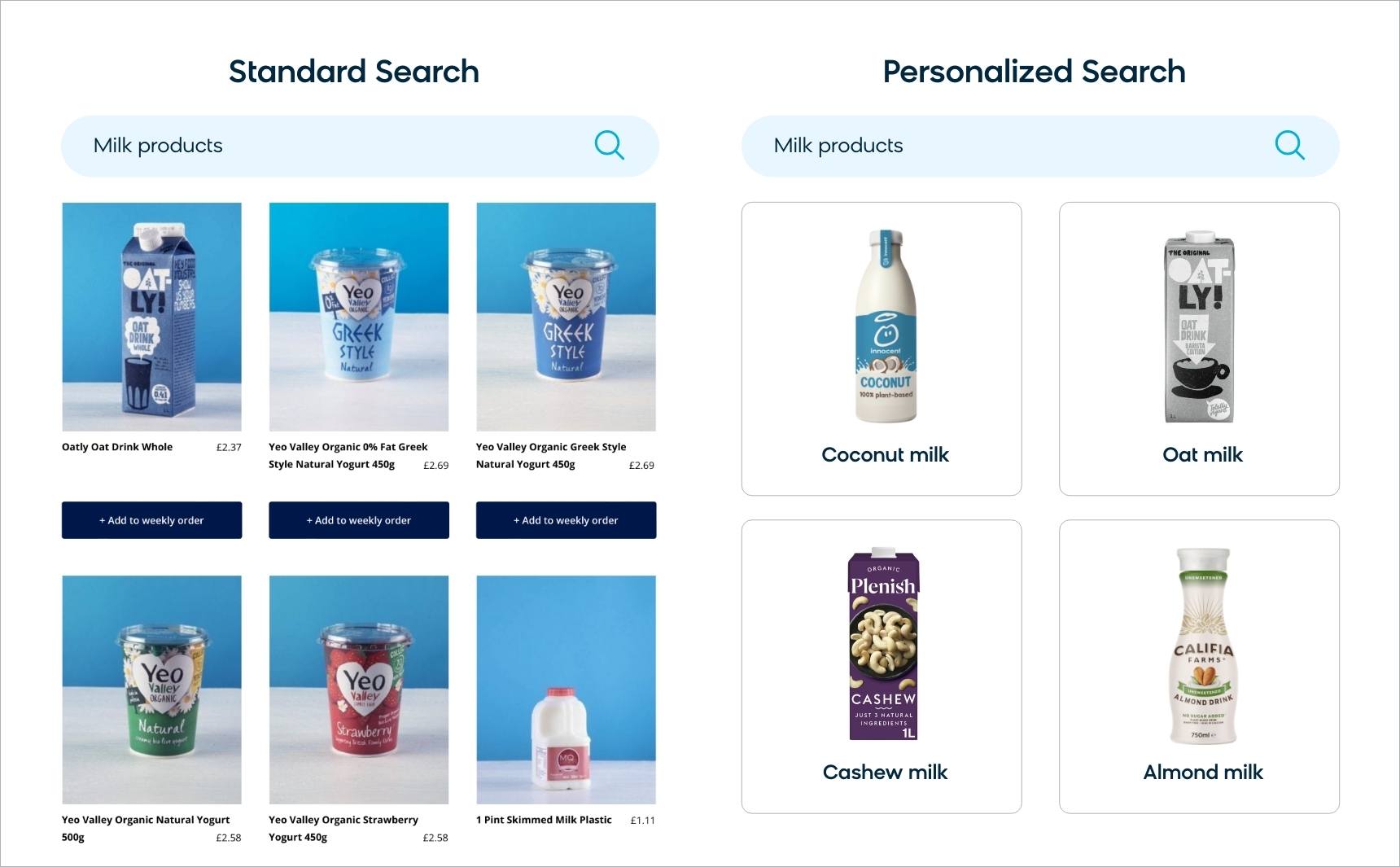 By delivering personalized product recommendations, you'll inspire more site visits, build more brand loyalty, and get more customer interaction with your brand. 
More Revenue 
If you show results that your customers are actually interested in, it stands to reason that they'll be more likely to purchase those products. But it goes beyond purchasing what they were searching for. 
With search result personalization in place, you'll also get the opportunity to spotlight relevant cross-sell and upsell products that can greatly boost revenue and average order value (AOV). For example, if you know a customer prefers digital watches over analog ones, you can surface your own branded digital watches first to encourage them to purchase high-margin items. 
With the right product discovery tool in place, you can also implement personalized search on your site more easily and effectively, leading to faster ROI. 
How To Add Personalization to Your Search Results
Of course, it's one thing to know what the benefits of personalized search are, but it's a whole other story when it comes to implementing it. Here's what you need to know to get started: 
Prioritize Semantic Search
Personalized search isn't possible without first understanding a customer's search intent. That's where semantic search comes in. 
Semantic search is a data-searching technique that combines machine learning (ML) and natural language processing (NLP) to break down all the parts of a search query and apply context, user intent, and more to serve up accurate results. 
If someone searches for "chocolate milk," they're looking for something different than "milk chocolate." However, a conventional e-commerce search engine will serve results from both products with the same query. That's because it simply matches the keywords "chocolate" and "milk" to various products and shows everything that contains those keywords, without accounting for word order or context.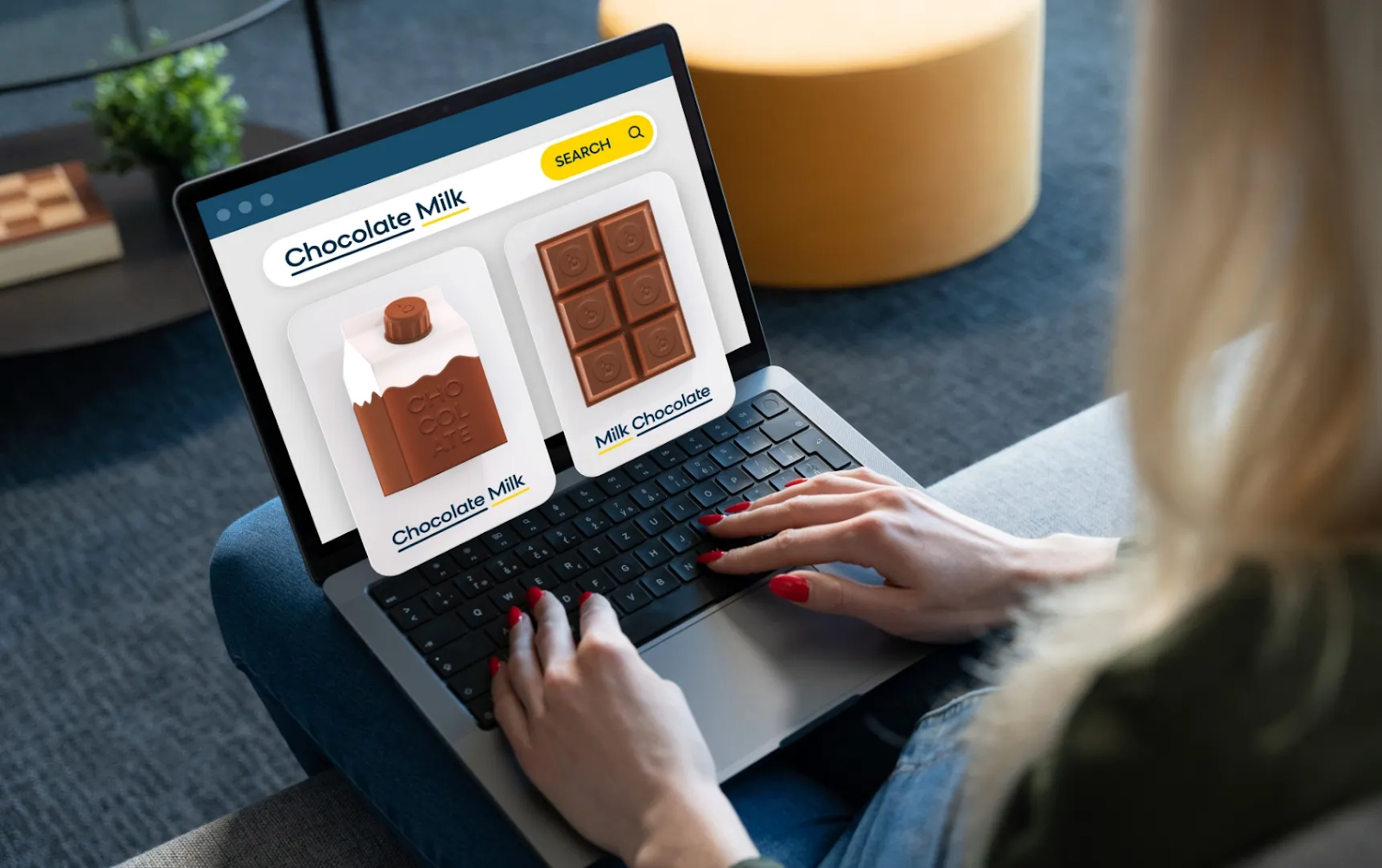 That's why semantic search is so important to personalized search — with a search algorithm that understands customer intent, you can deliver greater search relevance, which will in turn boost conversions and revenue.  
Use Your Search Data
Even with something as powerful as semantic search in place, you'll still need to do some more tweaking to ensure your search results are optimized for both the customer experience and your business goals. 
The good news is, if you already have a search engine in place, you likely have a treasure trove of valuable search data you can use. 
By looking at a user's search query (along with their past search history), you can refine the way your search works. Say you have a "women's dresses" category on your site, and the top search within that category is "cocktail dress," then you can try bumping up that specific style in search results to see if it'll positively affect conversions.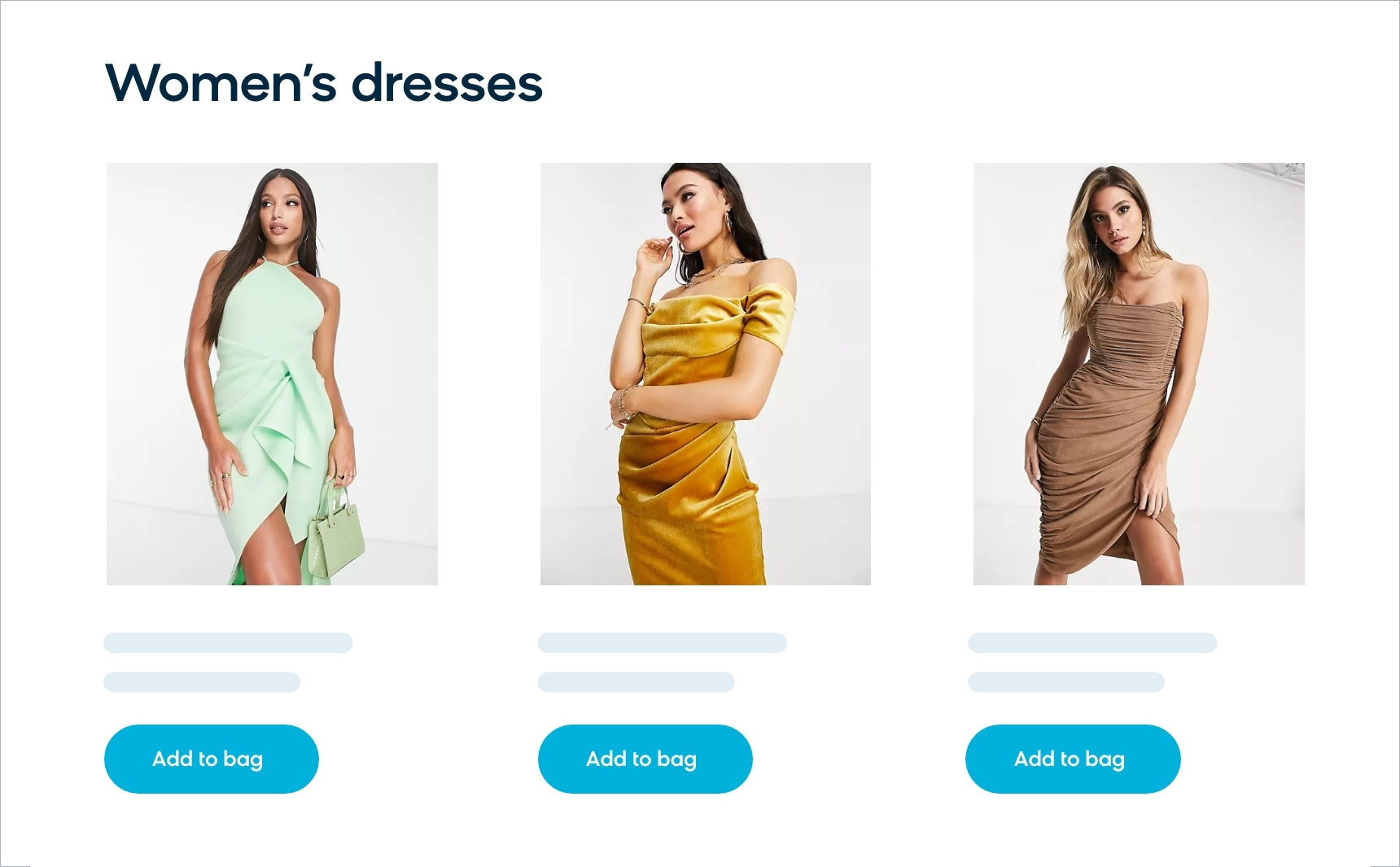 Your search history data is a great way to inform and bolster your search personalization strategy. 
Do More With Self-learning AI 
While semantic search also falls under self-learning AI, you can do even more with this technology. One of the problems with keyword-based search engines is null results — if a search query doesn't exactly match what's in the system, then nothing shows up. This results in a poor customer experience and can easily lead to a site exit. 
With self-learning AI, you can have your search results automatically account for synonyms and typos. Let's say someone's searching for a "turquoise cushion," but you don't have anything with "turquoise" in the product description. AI can learn over time that "teal" and "aqua" are synonyms for "turquoise," and then, your search engine pulls up the appropriate products to match.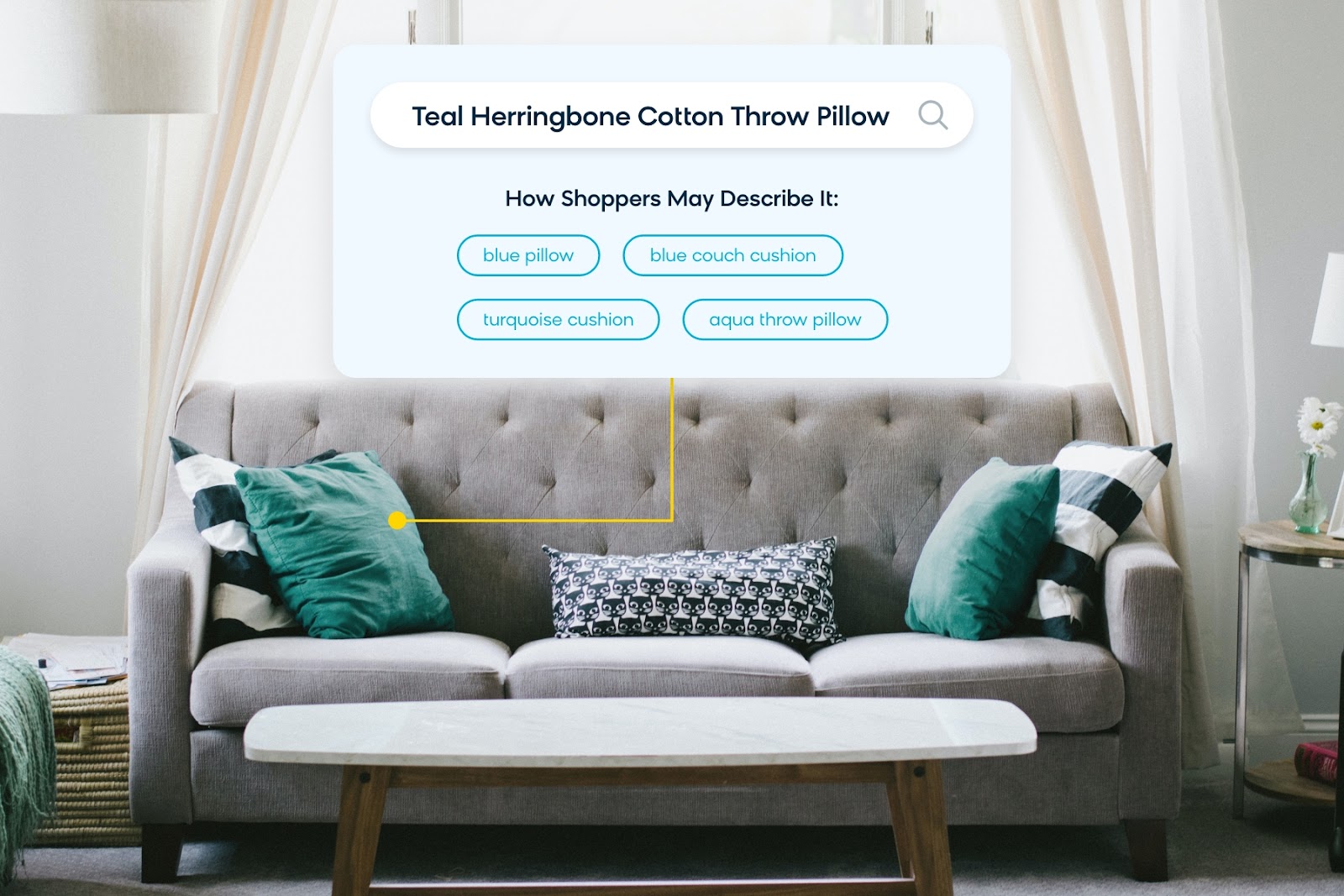 You can also use self-learning AI for recommendations on product pages, category pages, or even within the shopping cart, so you never miss an opportunity to boost AOV. 
Let Merchandisers Focus on the Most Important Tasks
Merchandisers bring a crucial human touch to improve personalized search and make the site experience really resonate with searching users, but they're often responsible for wearing too many hats in their department. Once you've automated your search with AI and smart product discovery technology, you can give your merchandisers the time to focus on the 20% of tasks that require their undivided attention. 

Here's a closer look at the 20% of tasks your merchandisers should be concentrating on: 
Brand building — Improving the on-page experience to fit with the brand and build customer loyalty 
Product launches — Combining branding, storytelling, and messaging to introduce new products in an impactful way 
Specialty promotions — Promoting upsells, cross-sells, and add-ons in ways that make sense — such as complementary recommendations or seasonal offers — on the search results page or in the customer's cart
User interface and user experience (UI/UX) — Encouraging customers to interact with your site in a certain way by optimizing aspects of your site, like space, layout, and usability
Omnichannel strategy — Developing a cohesive omnichannel strategy to reach customers both online and offline
Finding brand-appropriate products — Surfacing new offerings that make sense for upsell/cross-sell opportunities, while still aligning with the brands objectives and values
Negotiating volume deals and exclusivities — Working with suppliers to get the best deals on various products
Freeing up your merchandiser's time to focus on these tasks will lead to more opportunities to personalize search results for your customers and long-term success for your company. 
See Personalized Search In Action  
Jenson USA Sees a Substantial RPV Lift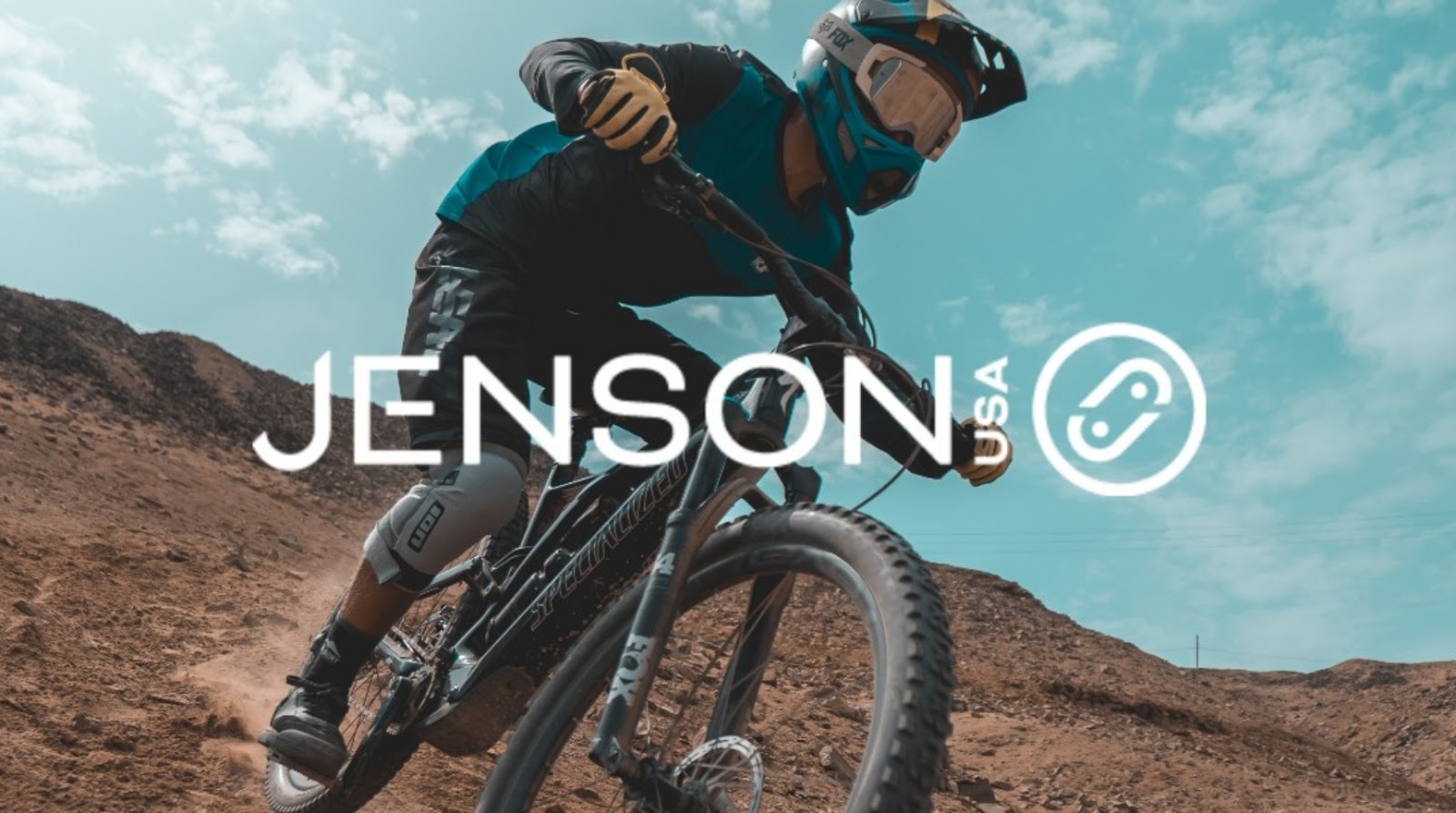 Jenson USA is a leading online bicycle retailer in the US that sells bikes, bike parts, apparel, and accessories. The company wanted to focus on personalized search, namely by segmenting customers into different types of bikers (e.g., road bikers vs. mountain bikers). 
After turning to Bloomreach, Jenson could better distinguish between its customers and provide web search results that were tailored to a particular user. For example, someone who primarily mountain bikes, would see the appropriate tires and gear at the top of their search results. 
As a result of offering personalized search, Jenson USA saw an impressive 8.5% improvement in revenue per visitor (RPV). 
Hornby Hobbies Increases Conversion Rates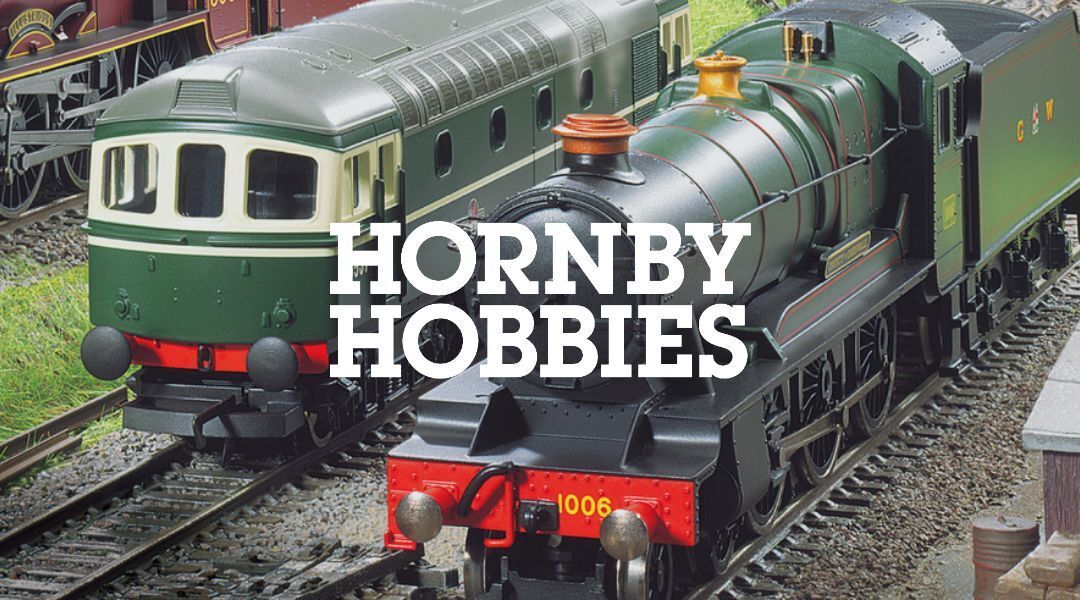 Hornby Hobbies has been in the toy business for over 100 years and serves a global market. The company is home to 12 collectible and scale-model brands with 24 different websites. To scale its operations, Hornby Hobbies committed to a digital transformation project that would expand its direct-to-consumer channels, but they realized they would have to personalize its online shopping experience to stay competitive in the market. 
Hornby Hobbies turned to Bloomreach to incorporate personalization into its marketing, as well as its approach to e-commerce search and merchandising. With access to all its customer data under one single customer view, Hornby Hobbies can target specific customers with specific recommendations, revamping its site search to operate with the same level of personalization that customers would get in a store. 
After implementing Bloomreach, Hornby Hobbies saw a 10% increase in conversion rates — a clear win for both the brand and its customers. 
MKM Boosts Web Orders and Revenue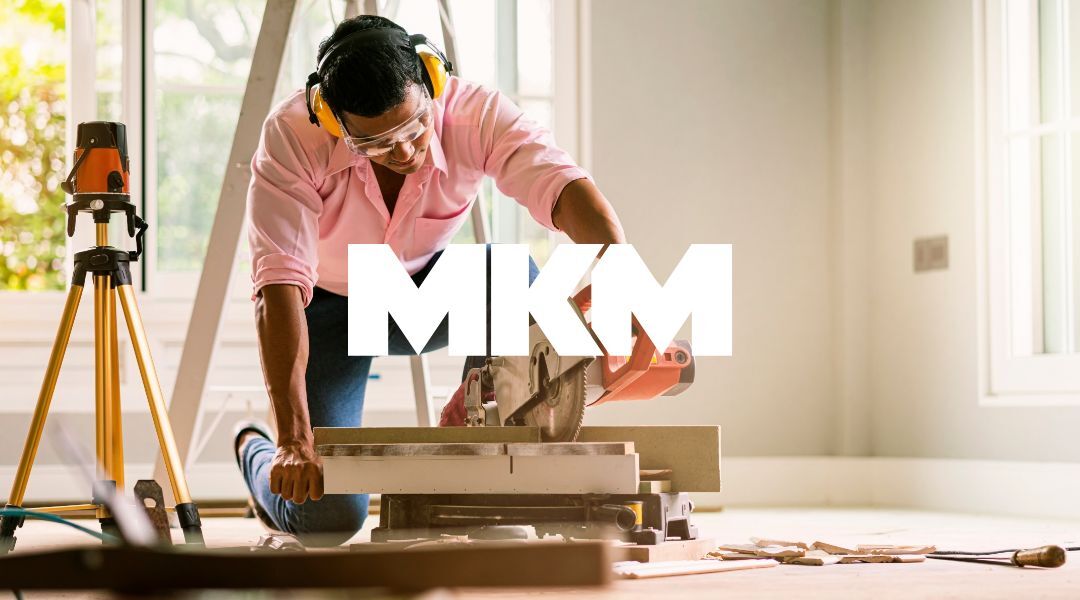 With 30 years of history under its belt, MKM is the largest independent builder's merchant in the United Kingdom with 2,500 employees and over 100 branches across England, Scotland, and Wales. After achieving this kind of growth, MKM wanted to modernize its digital experience to better accommodate its customers online in the same way it does at any one of its branches. 
MKM invested in a MACH architecture with personalized search, merchandising, recommendations, and content management at the helm. Aside from championing the microservices-based, API-first, cloud-native SaaS, and headless standard of modern technology, MKM's new website could easily integrate with leading commerce and front-end platforms alike.
Now, MKM build and personalize those modern (and very non-linear) purchase journeys, covering all touchpoints of the experience — starting with personalized product discovery. Because of their investment, the wholesaler observed a 4% increase in total web orders and a 2% uptick in revenue. 
Bloomreach Can Help With Search Personalization 
E-commerce search has generally done a great job at understanding the "what" — it cares about what a customer is searching for because revenue matters. Bloomreach's search engine took it a step further with the "why", or understanding customer intent behind a search query (aka search relevance). Now, we're taking it even further — thanks to 14+ years of building up a solid data foundation — by incorporating the "who" into search. 
Made possible through our customer data engine, Bloomreach Discovery can understand every customer in real time as they search for products or services. While learning, it will build out your brand's customer segmentation, which can be as broad as "luxury shoppers" or as specific as "road bikers who have bought saddles in the past three months." It can understand that nurses need different kinds of "gloves" from welders (i.e., powder-free nitrile gloves versus heat-resistant gloves), and "coat" translates to something completely different when someone's in Minnesota versus California.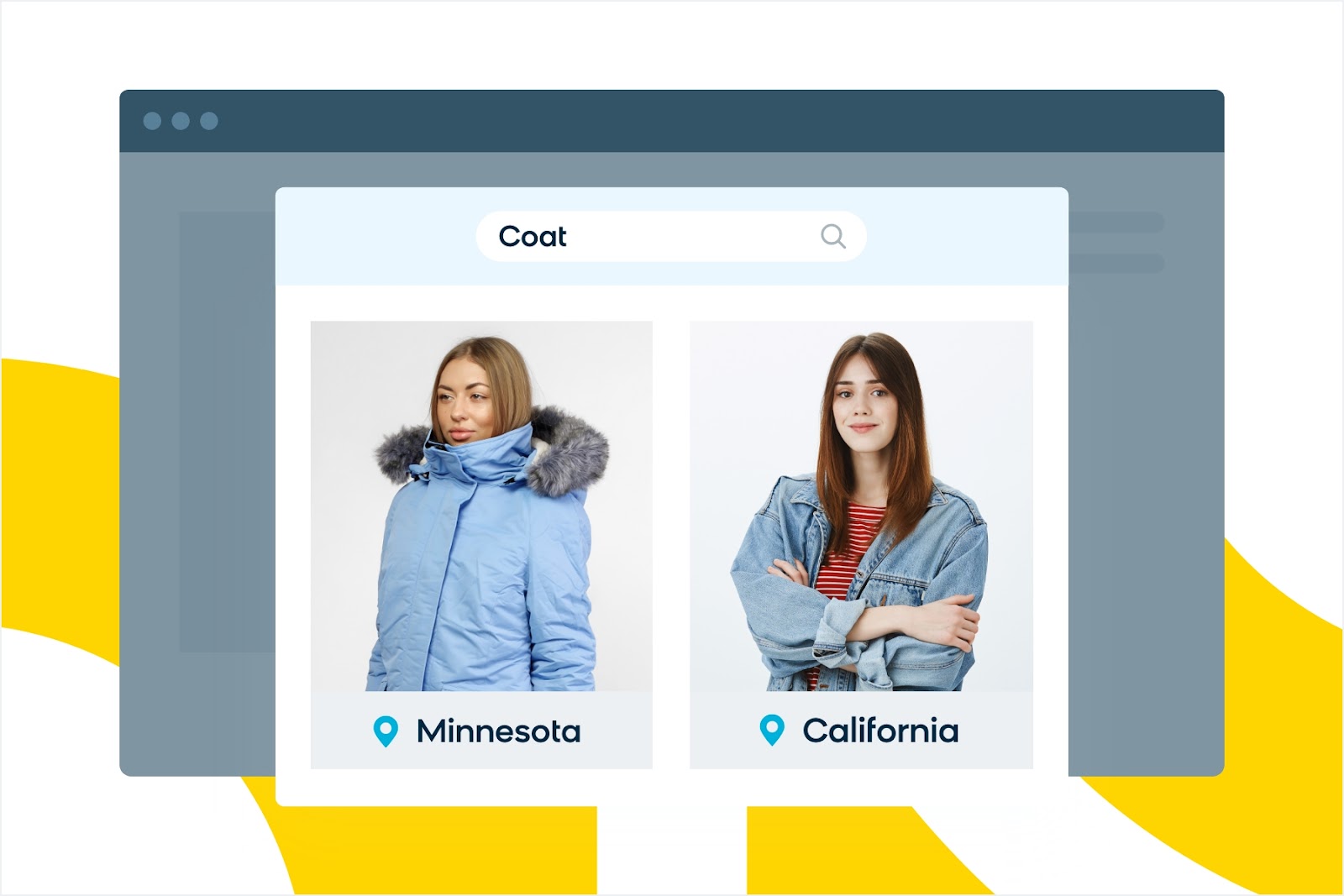 Perhaps the most impressive part is that Bloomreach's technology can now understand the whole customer: what they want, why they want it, and who is searching. And it doesn't matter if the person is anonymous, a first-time visitor, or a loyal customer. The shopper will always see the products that match their intent and make sense to them as a consumer, encouraging them to not only convert, but also spend more money and remain loyal to your brand. 
So, if you want to bring truly effective personalized search to your e-commerce site, then you'll need a solution as powerful as Bloomreach Discovery. Instead of waiting around for a pixel to learn your customers' behavior, you can take advantage of the largest e-commerce dataset (other than Amazon) to give your search engine a competitive edge. 
Additionally, with extensive industry experience (for both B2C and B2B) and smarter merchandising insights, you'll be able to take your product search to the next level and drive faster ROI than any other product discovery solution on the market. 
Ready to get started with personalized search to make your customers (and your bosses) happy? Learn why you should make the case for product search as your next e-commerce priority.