Omnichannel Marketing Automation
How To Use ChatGPT for E-Commerce: Examples and Prompts
Omnichannel Marketing Automation
How To Use ChatGPT for E-Commerce: Examples and Prompts
Using ChatGPT, e-commerce organizations can improve their customer experience, enhance their efficiency and scalability, and extract data-driven insights and analytics that inform decision-making. In just five days, ChatGPT hit one million users. 60 days post-launch, its user base grew 9,900%, and today it receives 60 million visits per day. It's clear that ChatGPT is not just the latest piece of "shiny" tech — it's a revolution in how organizations interact with their customers. 
ChatGPT stands for:
Generative: It can create text from scratch rather than provide responses based on preprogrammed rules 
Pretrained: The model ingested and learned from 45 terabytes of data from 2021 before it went live
Transformer: Describes the architecture used for this model — the largest machine learning model ever developed with nearly 175 billion parameters
Through the integration of OpenAI with Bloomreach Content, organizations can now use ChatGPT's text generator to support the creation of text on e-commerce web pages in order to personalize site content faster and at a greater scale.
What Can ChatGPT Do for E-Commerce?
Used within an e-commerce business strategy, ChatGPT has far-reaching applications, including brainstorming ideas, creating variants of product descriptions, exploring customer demographics, analyzing customer reviews, and automating elements of customer service. However, before organizations get too carried away, it's important to understand the technology's limitations so users know how to get the most from it.
One of ChatGPT's greatest weaknesses is its sensitivity to prompts, because if it doesn't fully understand the user's intent, it makes a guess rather than ask clarifying questions. Therefore, to ensure the tool generates appropriate responses:
Be clear and precise: Use language that's easy to understand, unambiguous, and asks one question at a time
Use natural language: Simple English is best, where prompts reflect how the user speaks and avoids using confusing jargon
Vary prompts: If a prompt returns a lengthy answer, ask ChatGPT to limit its response to one line or a few bullet points
Convey context: Include details about the audience or channel, and if possible, share a URL to provide more information
ChatGPT Examples
In a previous post, we looked at ChatGPT use cases for marketing. These include:
Content creation: This includes search engine optimization (SEO) suggestions, PPC ad copy, and meta descriptions
Customer service: This includes automated chatbots, personalized customer journeys, and search intelligence
Personalized recommendations: This includes product and content recommendations, as well as merchandising
Data analysis: This includes visualizing data, behavior analysis, and predictive analysis
Creative campaigns: This includes content ideation, content adaption, and tool recommendations
Here, we focus on how ChatGPT can be used to support e-commerce:
Social Media Campaigns
Social media for e-commerce continues to grow in popularity. By 2030, it's expected to surpass $6 trillion, up from $724 billion last year. Social media platforms provide a powerful source of inspiration — 70% of shoppers use Instagram to discover new products, like clothing or accessories. Additionally, it's a valuable source of revenue, with online stores that have a social media presence generating 32% more in sales. 
Social commerce is a huge untapped opportunity. Just 30% of e-commerce companies sell on social media despite the number of purchases made through social platforms growing 35% year-on-year. With ChatGPT, it's possible to take advantage of the rising trend for social commerce.
ChatGPT enables e-commerce businesses to use marketing intelligence to predict the most lucrative social channels, get content recommendations for each platform, and help build a personalized experience for every customer.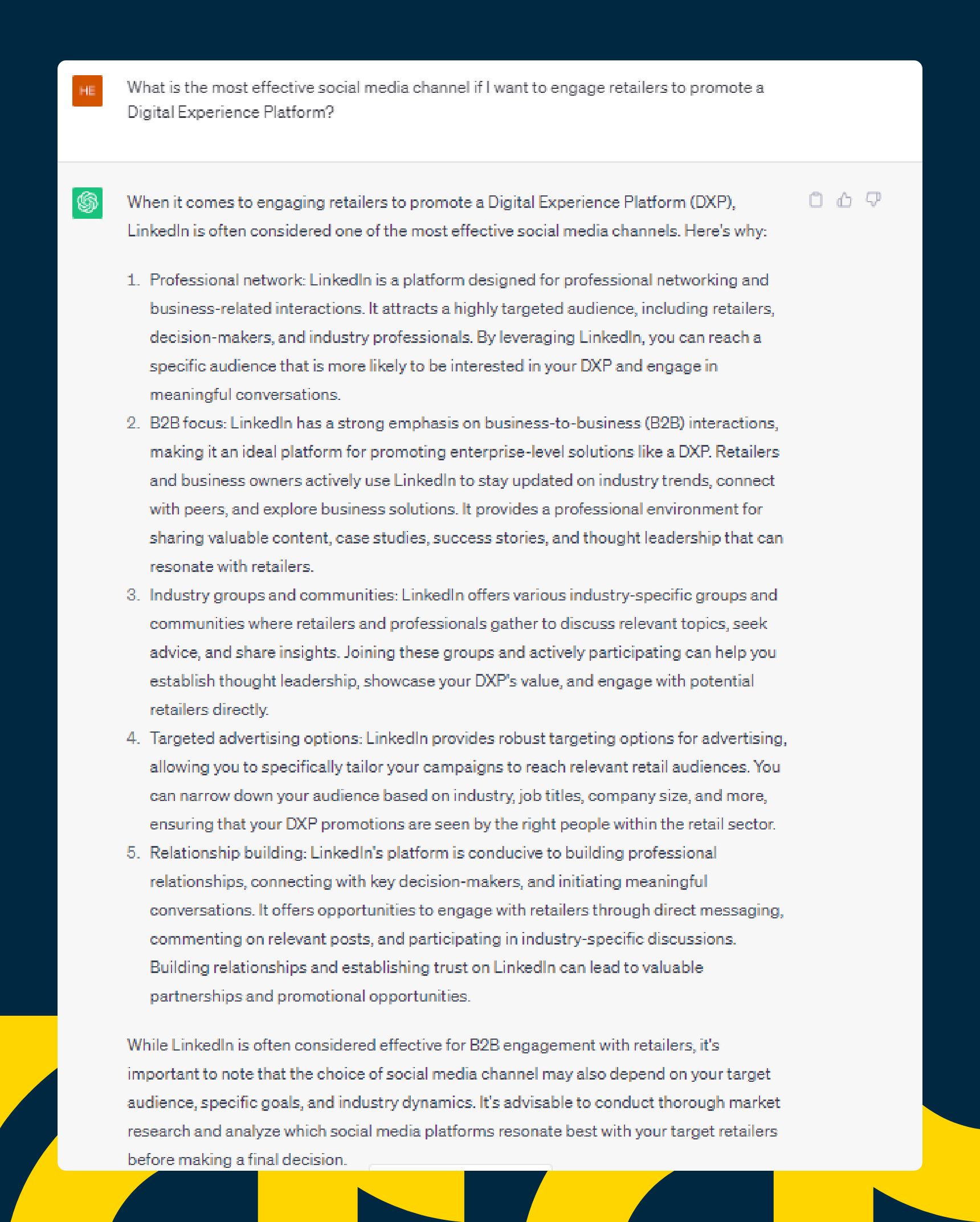 Figure 1: Using ChatGPT to provide marketing intelligence around social media.
Additionally, ChatGPT can be used for A/B testing on different social platforms to optimize content experiments in real time. After online furniture retailer Connox used A/B testing with similar AI-powered technology, it was able to increase its conversion rate by 96%.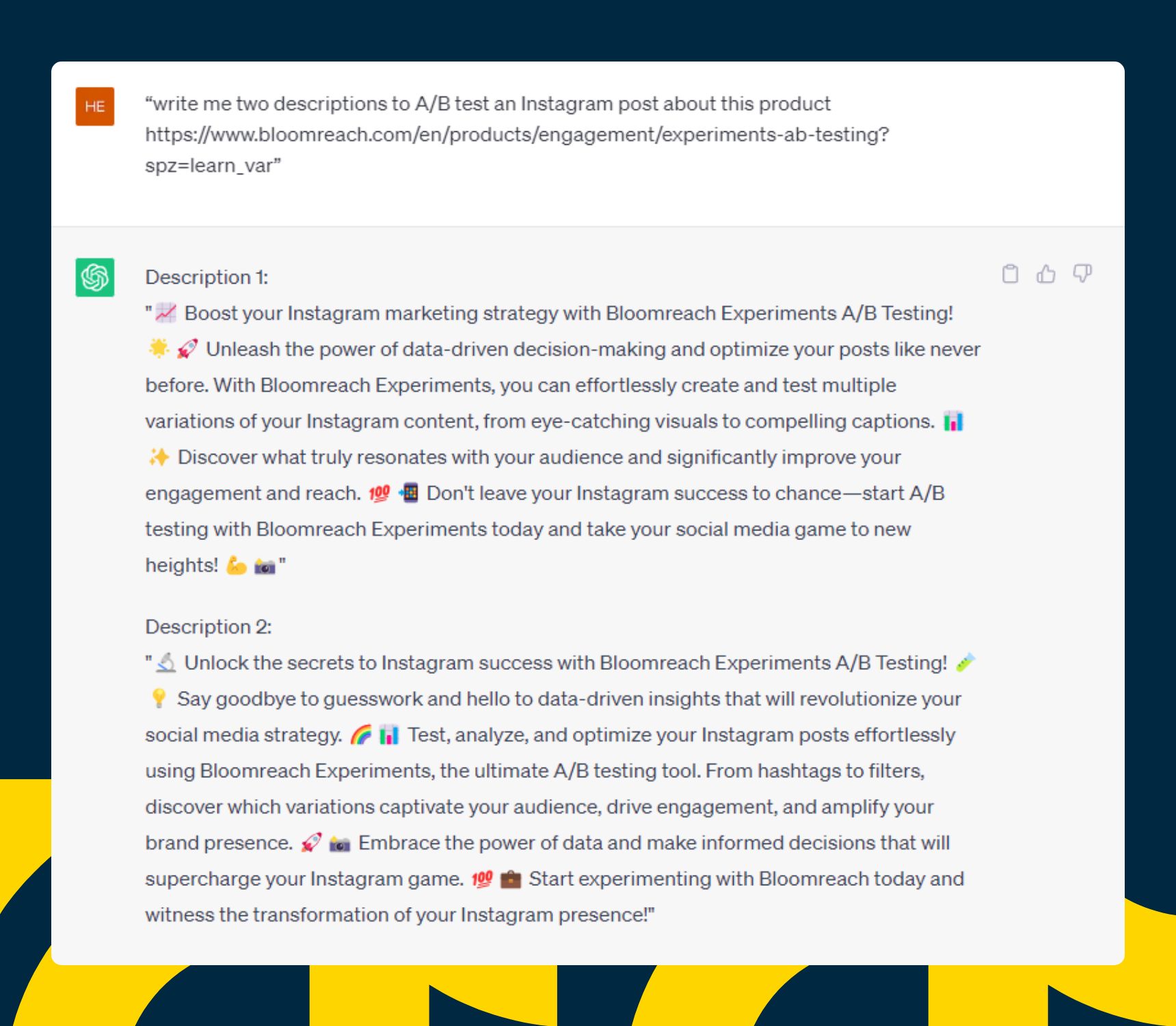 Figure 2: Using ChatGPT to support A/B testing (note the use of emojis, which aligns with the specific social platform).
Product Descriptions
When sites do not provide good product descriptions, it leads to abandoned carts and unnecessary returns. This can damage a company's reputation, as 54% of shoppers are less likely to buy from a retailer after returning an item. Despite the risks, 10% of the largest e-commerce sites still fail to include sufficient detail in their product descriptions.
The majority (87%) of online shoppers place a higher value on product descriptions because they replace the in-store experience, which allowed them to get hands-on with a product. ChatGPT makes it possible to optimize product descriptions and help customers find the information they need.
SEO is as important to e-commerce as it is to marketing, and ChatGPT helps users automatically target the most profitable keywords and boost site traffic without any additional effort.

Figure 3: Using ChatGPT to support SEO.
Once ChatGPT has identified the best keywords to target, it can also help with merchandising. Merchandising enables retailers to boost or bury products at scale depending on the audience, and is shown to increase the average order value by 10-15% because customers don't need to search endlessly for the products they want.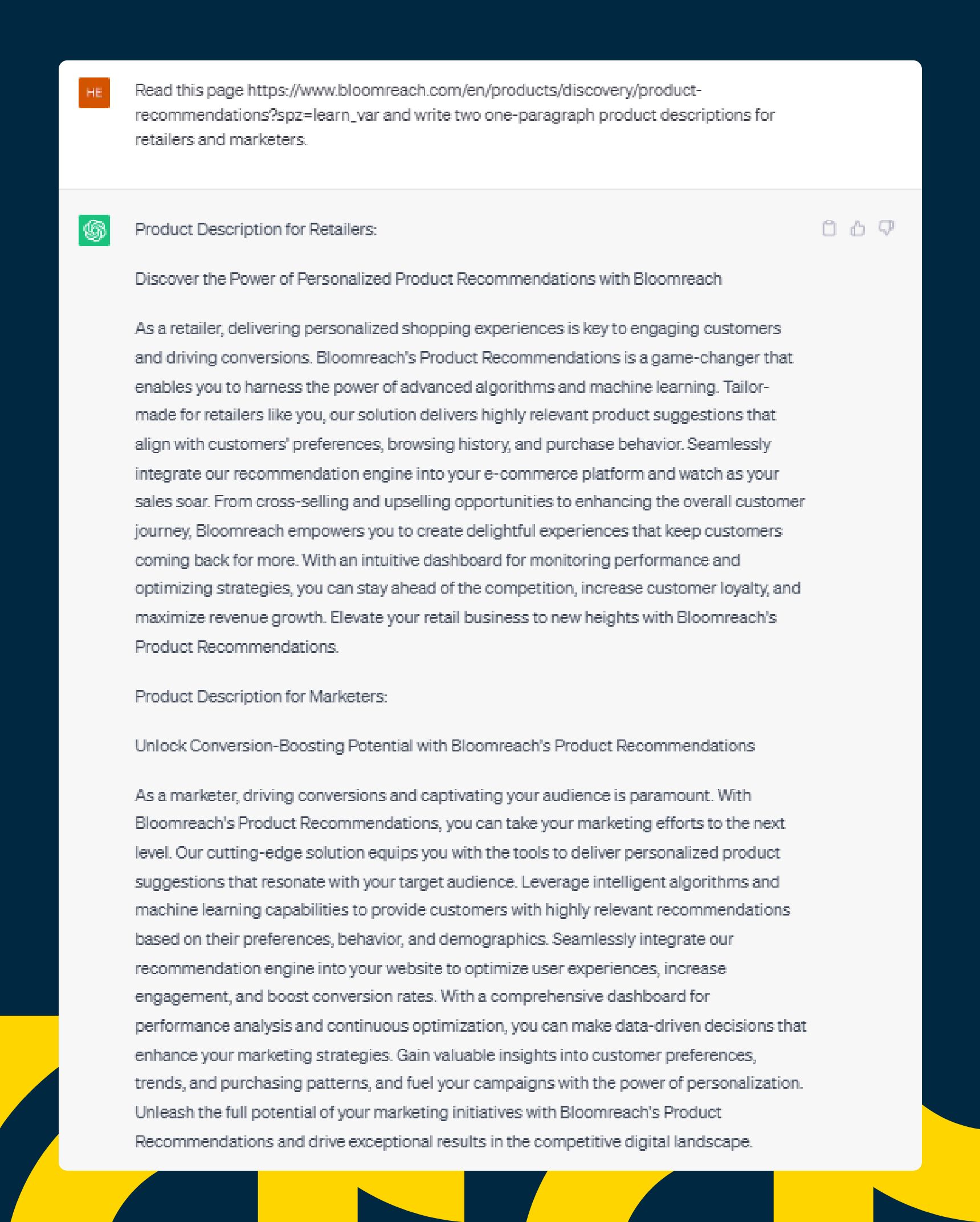 Figure 4: Using ChatGPT to support merchandising.
Long-Form Content Ideas
Long-form content allows organizations to explore a topic in greater depth. They can set the context, introduce the audience to specific benefits, and communicate the value they stand to realize. It's an opportunity to educate, as well as sell, which enables them to invest in the customer long term to earn their trust and loyalty. 
For high-ticket items, long-form content plays an important role because it attracts greater volumes of organic web traffic, gets shared extensively on social media, and generates seven times more leads than short-form blog posts. 
Although ChatGPT has limitations with writing long-form content, it plays an instrumental role in supporting users who produce content. For example, ChatGPT is great for content ideation because it can remove the time-consuming task of generating new ideas, such as article titles or synopsis for white papers or reports.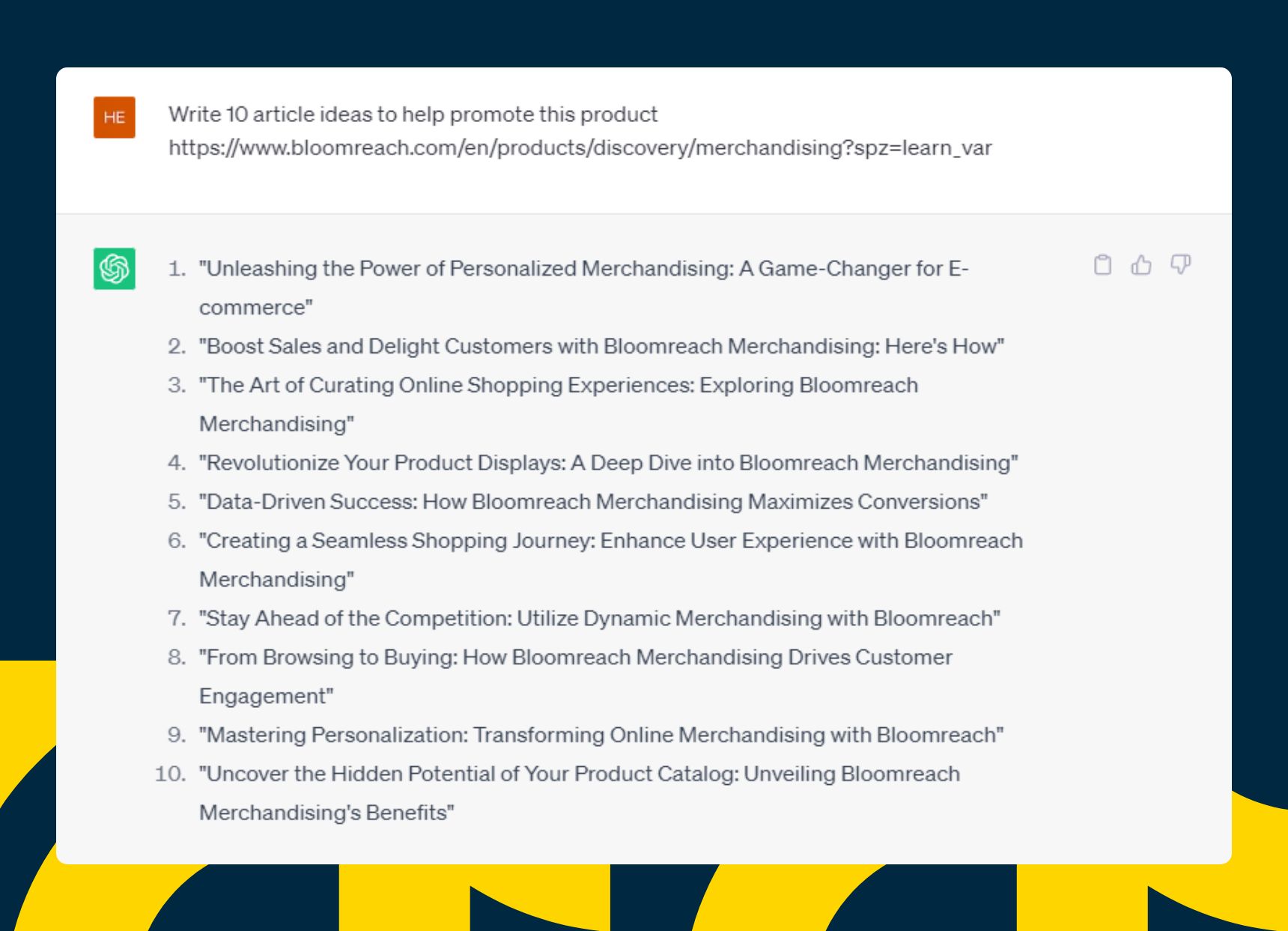 Figure 5: Using ChatGPT to support content ideation.
Additionally, ChatGPT can help users with contextual personalization, which employs self-learning AI models to determine the best channel, campaign, or web display banner for each individual customer. For example, a customer may use Facebook to keep up with their child's clubs, Twitter for work, and Instagram for personal use — hitting them with the right message at the right time in the right channel will optimize their likelihood of conversion.
While ChatGPT isn't recommended for writing long-form content, it is very good for proofreading — it's able to fix typos and grammatical errors, as well as provide suggestions for alternate phrasing or how to improve the copy. 

Figure 6: Using ChatGPT to help with proofreading.
Customer Service
By 2026, worldwide retail e-commerce sales are forecasted to grow by 56% to reach $8.1 trillion. When just under a fifth (19%) of shoppers believe customer service is exceeding their expectations, improving your customer experience is a lucrative opportunity.
The majority (82%) of shoppers are prepared to spend more on e-commerce brands that deliver a great service, and what they want most is a response to their queries within an hour. ChatGPT is the perfect way to deliver that responsiveness with personalized content.
ChatGPT enables organizations to personalize product recommendations based on a shopper's browsing and buying history — for example, Arriva UK Bus used AI-powered personalization to increase its revenue by 380%. It's also useful for responding to reviews, either thanking customers or taking action to discover what the company can do to rectify a bad experience. Furthermore, ChatGPT can be used to generate the answers to frequently asked questions (FAQs), which allows customers to self-serve.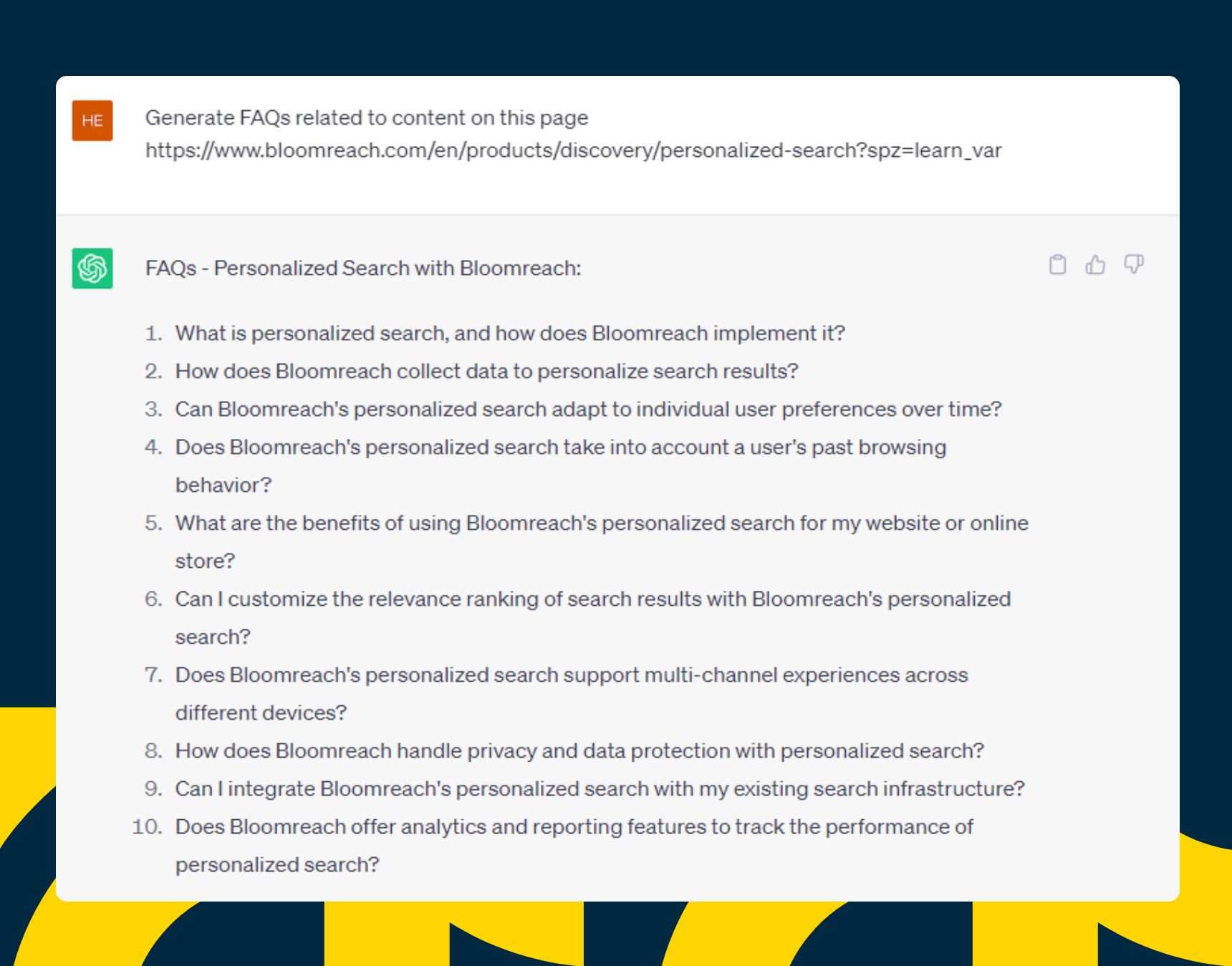 Figure 7: Using ChatGPT to generate FAQs that handle common customer concerns.
ChatGPT can also facilitate email marketing. Think about all the generic emails that are sent during the e-commerce process: post-purchase emails, shipping updates, tracking orders, etc. All of this can be written by ChatGPT.
Additionally, use ChatGPT's integration with Bloomreach Engagement for a simpler way to generate content for emails, SMS, in-app, and push notifications. By removing the time-consuming nature of writing content variations for different channels, this integration helps users quickly scale campaigns and reach every customer segment with personalized communications.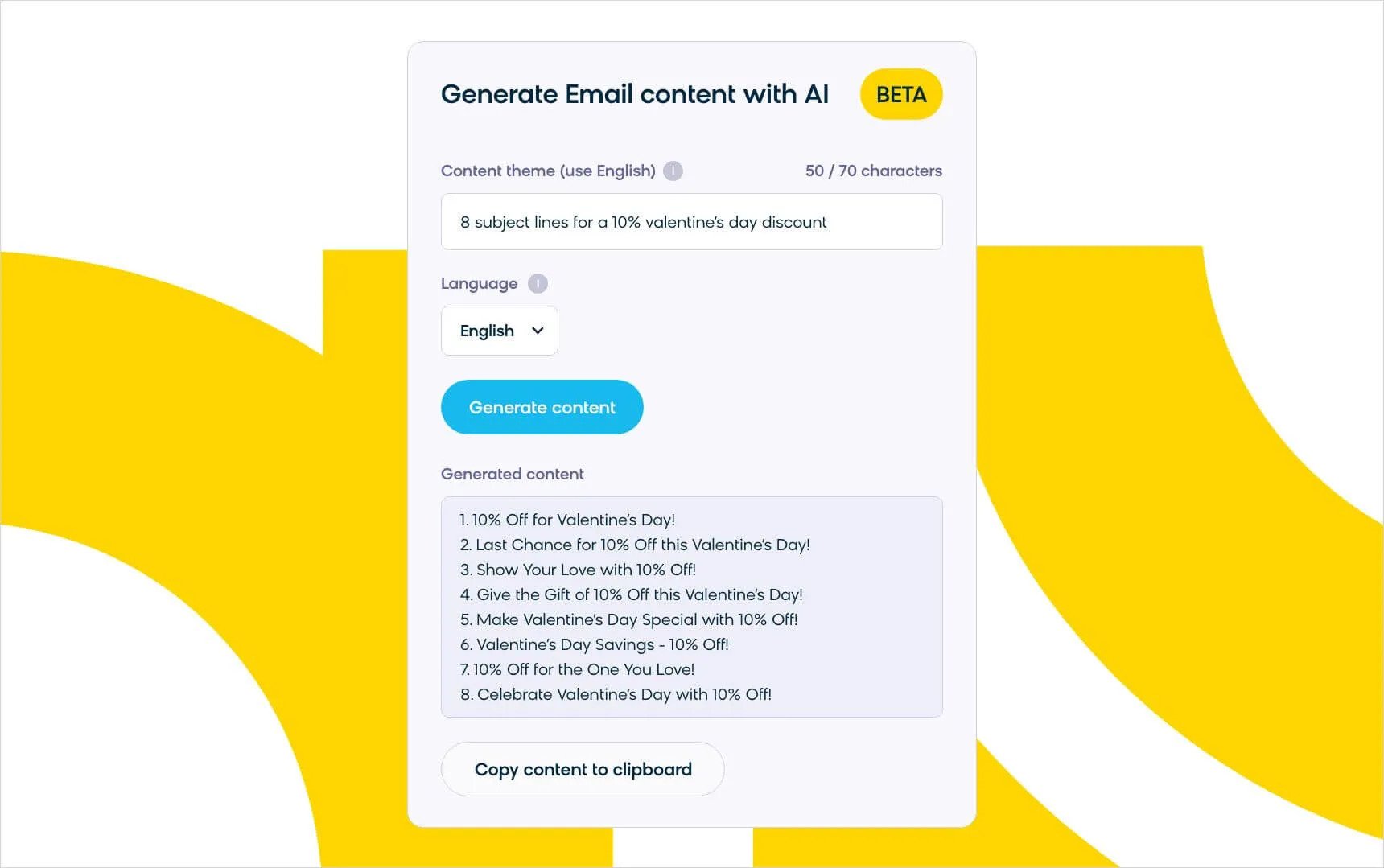 Final Thoughts
When used correctly, ChatGPT offers the opportunity for e-commerce organizations to enhance their operations, which results in greater efficiencies, a superior customer experience, and business agility. However, the technology is not a replacement for a human — it does have its limitations and can make mistakes. Therefore, use it to supplement any in-house capabilities, but always check the outputs before putting them in front of a customer.
If you want to stay ahead of the competition, you'll need the right AI technology to deliver personalized customer experiences at scale. Learn more about what we have planned with AI and customer segmentation.