Omnichannel Marketing Automation
Fuel Greater Customer Lifetime Value in Travel Marketing
Omnichannel Marketing Automation
Fuel Greater Customer Lifetime Value in Travel Marketing
The importance of customer lifetime value (CLV or CLTV) cannot be overstated in today's extremely competitive travel marketing and tourism marketing landscapes.
Customer lifetime value is a customer's value to a company over a specific period of time. It is essentially a measure of the relationship your customer has with your brand while taking into account the average spend for their purchases, how often they've booked with you, the gross profit you've made from their business, and their churn rate.

That's because of three specific challenges that many tourism sector and travel sector companies are facing on a daily basis:
Customer retention — It is essential that your marketing strategies cause travelers to have a positive experience with your company and also foster brand loyalty. For companies to facilitate this properly, they must have a deep understanding of the customer journey and be able to anticipate and predict future behavior with the help of advanced analytics. 
Access to real-time customer data — Things are constantly changing in the hospitality and travel fields. Because of this, hospitality brands need to be able to communicate and personalize using real-time customer data, all while taking into account the near constant updates to pricing, inventory, and customer behavior. If "real time" doesn't truly mean "real time," you may be wasting money on ad spend or other marketing efforts. 
Staying ahead of the curve — Now that the worries of the global pandemic are behind us, travelers are once again active and expectations are higher than ever. Having the right marketing strategy and technology to differentiate in a competitive market is crucial. Your company must be ready to meet these customers where they are with personalized marketing communications. 
With these challenges in mind, consider this question: If you were able to build stronger customer loyalty and, as a result, increase CLV, how much better off would your company be? 
It can be tough to know where to start with CLV, so we've laid out a few marketing tips for getting the ball rolling. If you're looking to boost customer satisfaction, retention, and get repeat bookings, these tactics will point you in the right direction.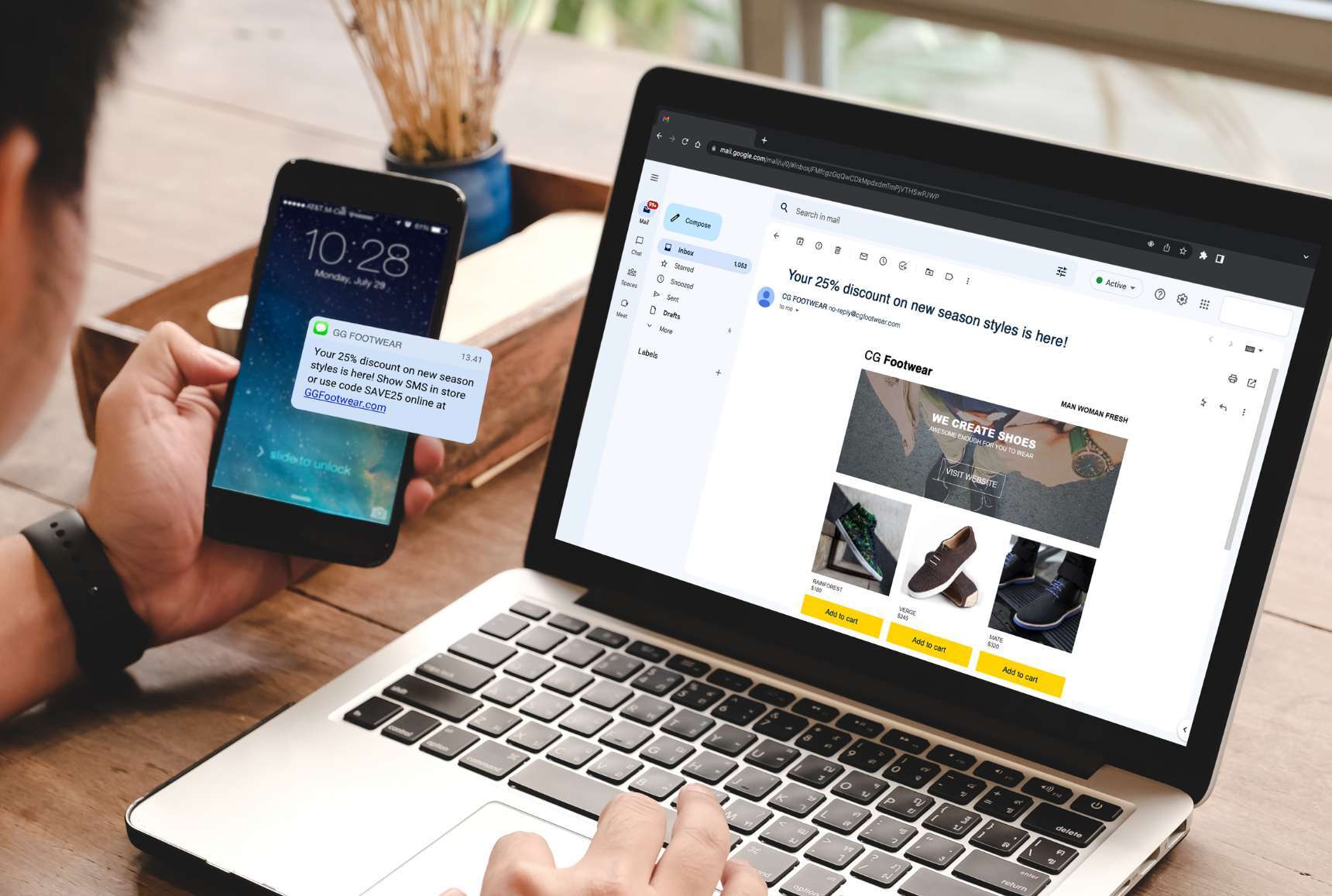 Expand Your Touchpoints With Omnichannel Marketing
Reaching your customers where they are is an essential part of increasing CLV. 
Today's consumer is hyper-connected and engaging with multiple channels on a daily basis, and your brand needs to create an enticing and consistent experience for each touchpoint. This means telling a consistent brand story across all social media platforms, via email, an SMS campaign, or when a potential customer or repeat customer visits your website.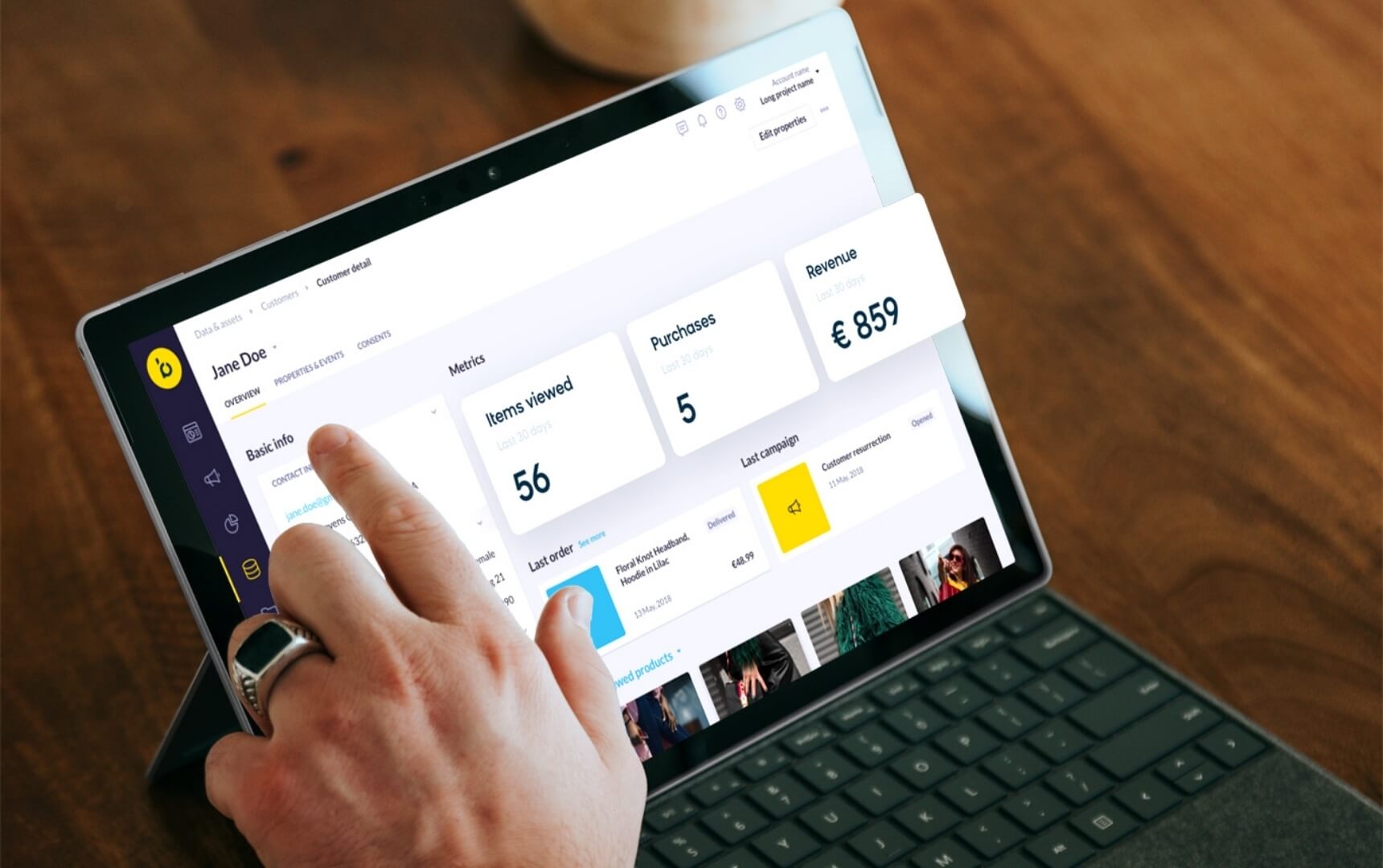 Consumers connecting with brands across multiple channels have a 30% higher lifetime value. They expect companies to come to them with travel deals to reach them where it's most convenient.
And this makes sense in the long game that is customer lifetime value in the hospitality and travel industries. When you break down the barriers between channels and seamlessly integrate all these consumer touchpoints, you empower the customer to interact with your brand on their own terms. It makes it easier to initially engage, make or repeat bookings, and eventually develop that customer loyalty businesses are seeking. 
But if you don't focus on omnichannel marketing, you run the serious risk of falling short. Having multiple channels isn't enough — connecting them is the key to fostering stand-out customer relationships.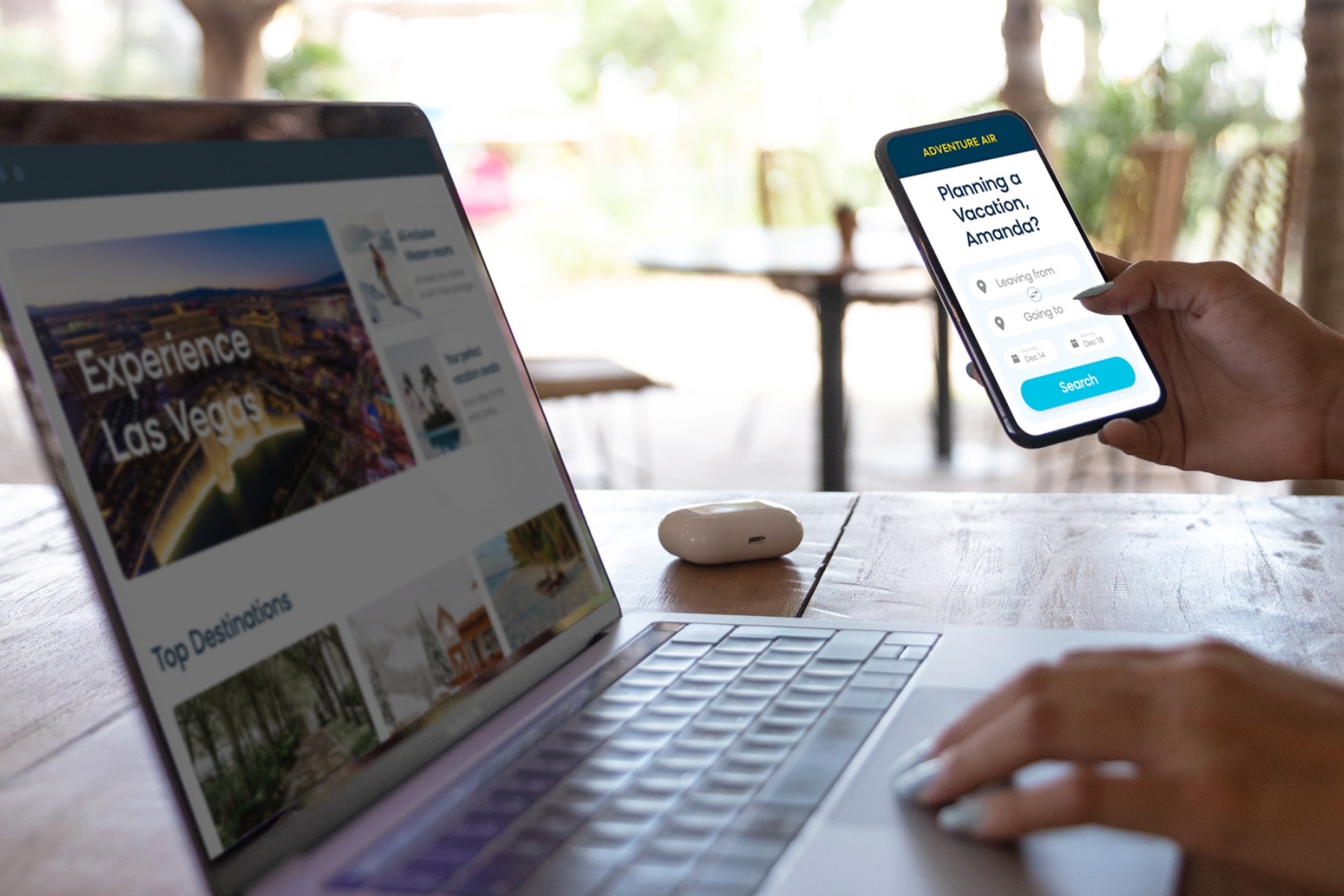 This is why omnichannel is much more than a marketing buzzword. It's the new standard for success in digital commerce, especially when it comes to retaining your customers. Adopting an omnichannel strategy is essential for building long-lasting customer connections.
Unsure where you can start with your omnichannel campaigns? Here are six quick and easy tactics for hospitality marketing in the hospitality industry to build greater customer lifetime value:
Increase conversion rates with price drop campaigns — If your collected customer data tells you that a customer wanted to travel to a particular destination, why not notify that customer when flight prices drop or their hotel has a sale? You can send a personalized email campaign detailing the discount and follow up with an SMS notifying the customer of when that sale will end if they are opted in to receive mobile communications. 
Improve engagement and conversations with AI-based personalized recommendations — Use AI-based recommendations to recommend flights, hotels, restaurants, or other services that are based on customer's past behavior. The AI can also base recommendations on available inventory in real time. 
Increase RPV with upsell and cross-sell campaigns — This is great for customers who have already made a booking with your brand. Since you know they have a trip coming up, why not try to market them additional services or experiences that will go along perfectly with that trip? Crafting these campaigns the right way with an omnichannel mindset will lead to improved RPV.
Optimizing personalization by showing the offer that customers will most likely convert with — Using AI to determine which one of your offers a customer is most likely to convert with will lead to your customers being more loyal to your brand. For example, would your customer prefer a discount code or a service upgrade as a vacation add-on? Use contextual personalization to serve the right offer — it's proven to work. 
Reduce customer acquisition costs (CAC) by optimizing your ads with high-intent lookalike travelers — Automatically send customer segments with the highest lifetime value to social platforms and create lookalike audiences to find travelers with similar purchasing potential. This retargeting strategy ensures you aren't wasting your ad spend on people who aren't interested in traveling right now. 
Improve conversions with best channel prediction — Using AI to make predictions will allow you to determine which channels customers are most likely to convert from. This will make your channel distribution more effective and increase conversion rates. 
Unity across channels is the difference between multichannel and omnichannel marketing. Omnichannel operations focus on the entire customer experience — not the customer's individual experiences on different channels. 
Add a Personal Touch to Your Customer Experience
E-Commerce Personalization has quickly gone from a trending talking point to an essential tactic in just a few short years. 
Consumers expect brands in today's marketplace to responsibly collect information about their preferences and shopping behavior. If you're not translating that valuable data into truly personalized experiences, your audience will see that as a shortcoming of your brand experience. 
More than half (60%) of consumers say they will likely become repeat buyers after a personalized experience with a brand. Product recommendations, targeted campaigns, inspirational content, location-based services — there are a myriad of ways to incorporate personalization into your customer communications. It all depends on how you want to communicate with your customers.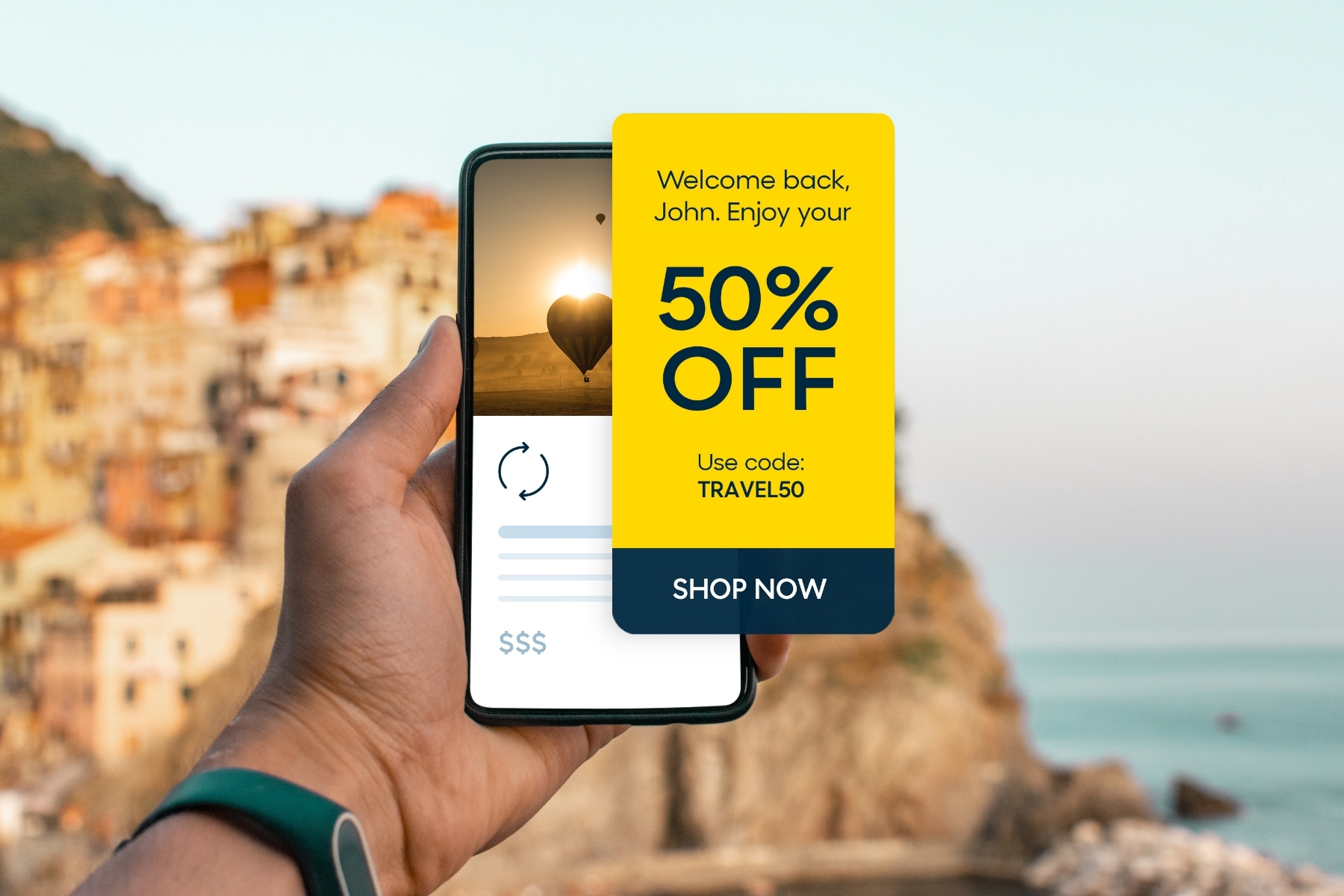 First, you need to identify the ideal customer journey: What is your audience trying to achieve? What does an optimal customer experience look like? How does engagement change from channel to channel? 
Once you've mapped out all the touchpoints that could benefit from a more contextual experience, you can weave personalization into your strategy. The personalization puzzle is not an easy one to solve — the technology you employ and the tactics you use will vary depending on your business goals and customer needs. But the fact remains that the more personal you make your customer experience, the more engaged your customers will be. 
Whether it is social-proof content based on website visit behavior, recommendations of travel articles based on past purchases, or a header image including upcoming trip destination, it's all about sending the right message to the right person at the right time. As long as you keep that idea in mind, your personalization strategy can hit all the KPIs that your customer lifetime value counts on.
Get Rid of Customer Data Silos
No matter what your initial plan to increase CLV is or how you intend to incorporate the above suggestions, your first step needs to be unifying your customer data.
That's because to truly understand your CLV — and eventually increase it — you need to understand your customers. And that starts with bringing all your customer data together in a single customer view or other single source of truth.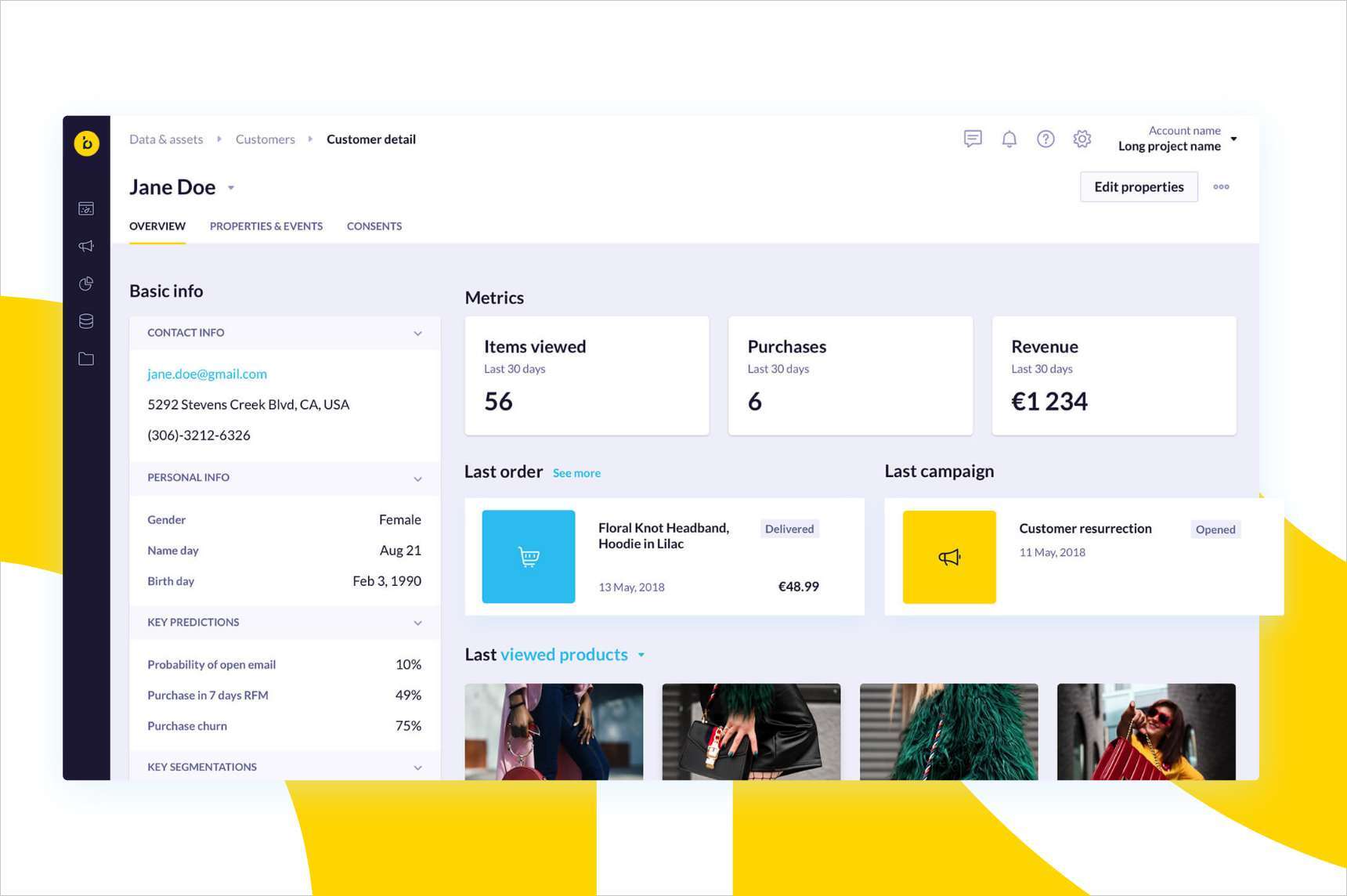 Having your customer data in different siloes makes it impossible to create a seamless experience for travelers. You need to be able to access each customer's data to fully comprehend their lifetime value and build on their relationship with your business. 
If you don't know basic customer attributes, like whether they're a first-time traveler or a long-time customer, you can't cater to their unique needs or send them appropriate personalized email campaigns. And consistently meeting your customers where they are is your best bet at fostering a long and prosperous relationship with them. 75% of customers agreed that experience was an important factor in their decision to purchase a product. 
This also has a direct impact on your bottom line. For example, if you had $100,000 to spend, would you spend it on a huge segment of one-time bookers with low spend or, on a smaller segment of repeat bookers who would stay longer and spend more per booking resulting in higher revenue per visit (RPV)? Whatever your answer, it is important that you have access to that information to know where to strategically invest your marketing budget. 
If you have multiple platforms collecting data without connecting all the interactions your customers have with your brand, you can't understand the full scope of your customer's journey, let alone their customer lifetime value.
You need access to that granular data to get a bird's-eye view of your ideal customer. That's why a customer data platform (CDP) is a critical component to any strategy for increasing CLV.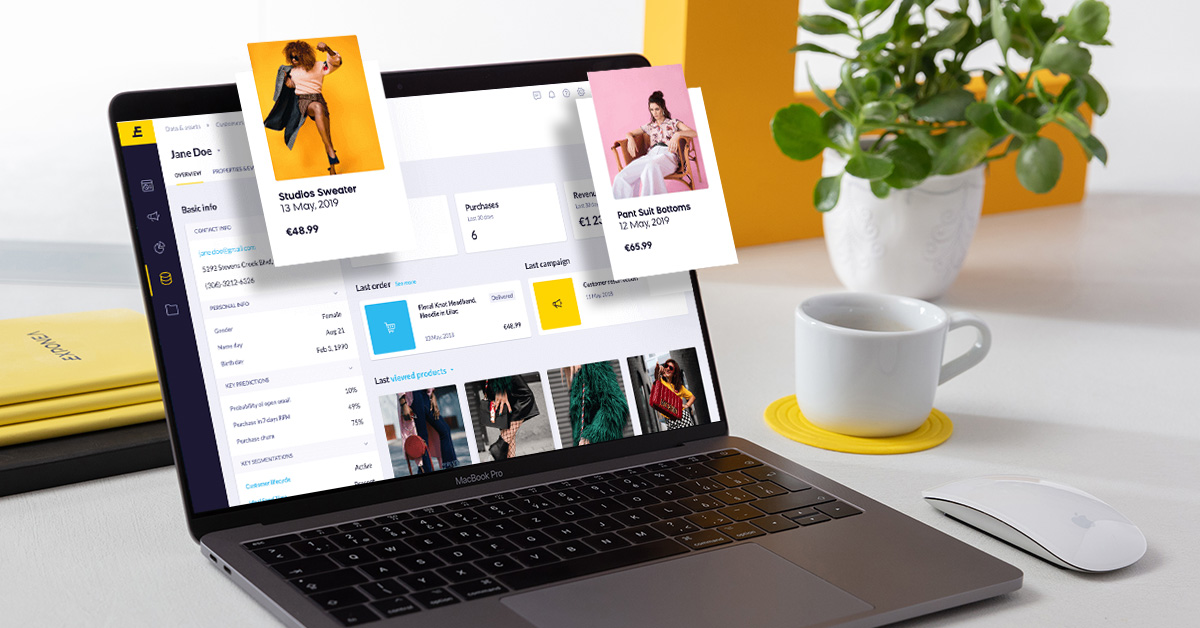 A CDP provides that single customer view as a foundation that your strategy can build on, giving you a complete understanding of each customer, their interactions with your brand, and their preferences. When all this data is unified in a single source of truth, you can focus on granular customer segmentation and best understand what the perfect customer journey looks like.
Granular segmentation is truly your top tool when it comes to increasing customer loyalty and lifetime value. 
When you have access to data in a comprehensive platform, you can create value-tier segmentation and clearly define characteristics of your most valuable and loyal customers. This helps you segment and define customers and answer questions like:
Which customers are VIPs? 
Who hasn't engaged with your brand in a while? 
Who are one-time bookers but big spenders vs. loyal customers?? 
Once you have these questions answered, you can tailor your messaging to reach your audience, no matter where they are in the customer lifecycle. And that proper grouping, backed by comprehensive data, is step one for any brand trying to increase customer lifetime value.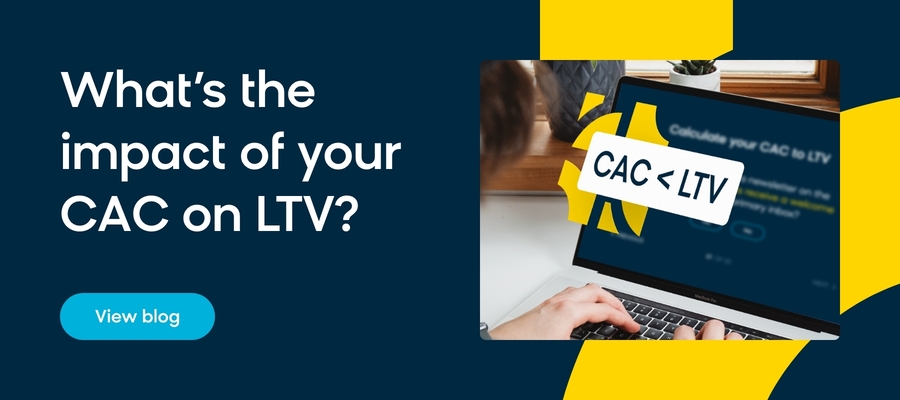 Raise Your Customer Lifetime Value With the Right Marketing Technology
A unified data platform. Omnichannel marketing orchestration. Real-time personalization. All of these can move the needle when it comes to making an impact on customer lifetime value for your tourism or travel business, and they're all built-in features of Bloomreach Engagement. 
Our marketing automation and personalization solution combines the power of a customer data engine, an email service provider, marketing automation, and web personalization, so you can seamlessly create personalized marketing campaigns across channels. 
It's a powerful platform that can impact every phase of your customer journey, from acquisition to long-term retention — exactly the kind of tool you need to set your business up for success.
Interested in learning more? Watch our short video to learn exactly how Bloomreach Engagement functions and how it is specifically designed to help digital commerce companies thrive.