See All Use Cases
Welcome SMS
Say hello to your customers with the 'Welcome SMS' campaign! With this easy pre-built Use Case, you can immediately send a welcoming SMS message to customers from time of consent. The campaign creates a unique opportunity to establish a relationship while the customer has your brand freshly in their mind, increasing brand recognition and loyalty. You can personalize the text or offer a discount in our customizable SMS template, further increasing the campaign's performance.
metric-conversion-rate,
metric-revenue,
metric-cltv,
metric-active-subscriber-base,
metric-purchase-frequency
use-case-tag-customer-loyalty,
use-case-tag-brand-reputation,
use-case-tag-customer-experience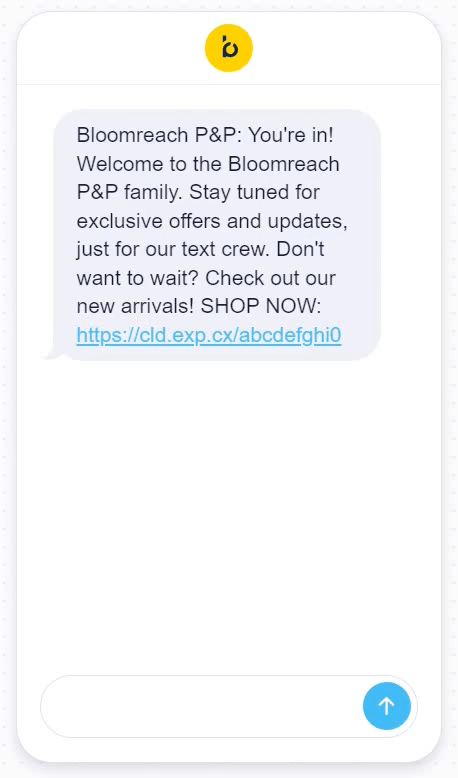 Making a strong first impression with customers is crucial to building a lasting relationship. However, with so many distractions vying for your customers' attention, it can be challenging to establish a connection from the very beginning of their journey with your brand. This use case solves this problem by providing an easy, pre-built solution for sending a personalized welcome message to customers as soon as they provide their contact information.
"Studies show that 74% of new subscribers expect a welcome message upon opting in, helping welcome messages yield the highest average conversion rate! With 96% of marketers rating mobile welcome SMS as effective, deploy yours with this Use Case today!"
Explore more from our Use Case Library