See All Use Cases
Omnichannel Reactivation Campaign for Disengaged Email Subscribers
Targeting lapsing customers with highly personalized email communication including personalized subject, content, and potential purchase recommendations, will aid in reactivating them and re-engaging with the brand in a form of a purchase. If customers are unresponsive to email, another personalized SMS will be sent to them.
metric-conversion-rate,
metric-revenue,
metric-cltv,
metric-active-subscriber-base,
metric-purchase-frequency
use-case-tag-content-personalization,
use-case-tag-ai-productrecommendations,
use-case-tag-customer-experience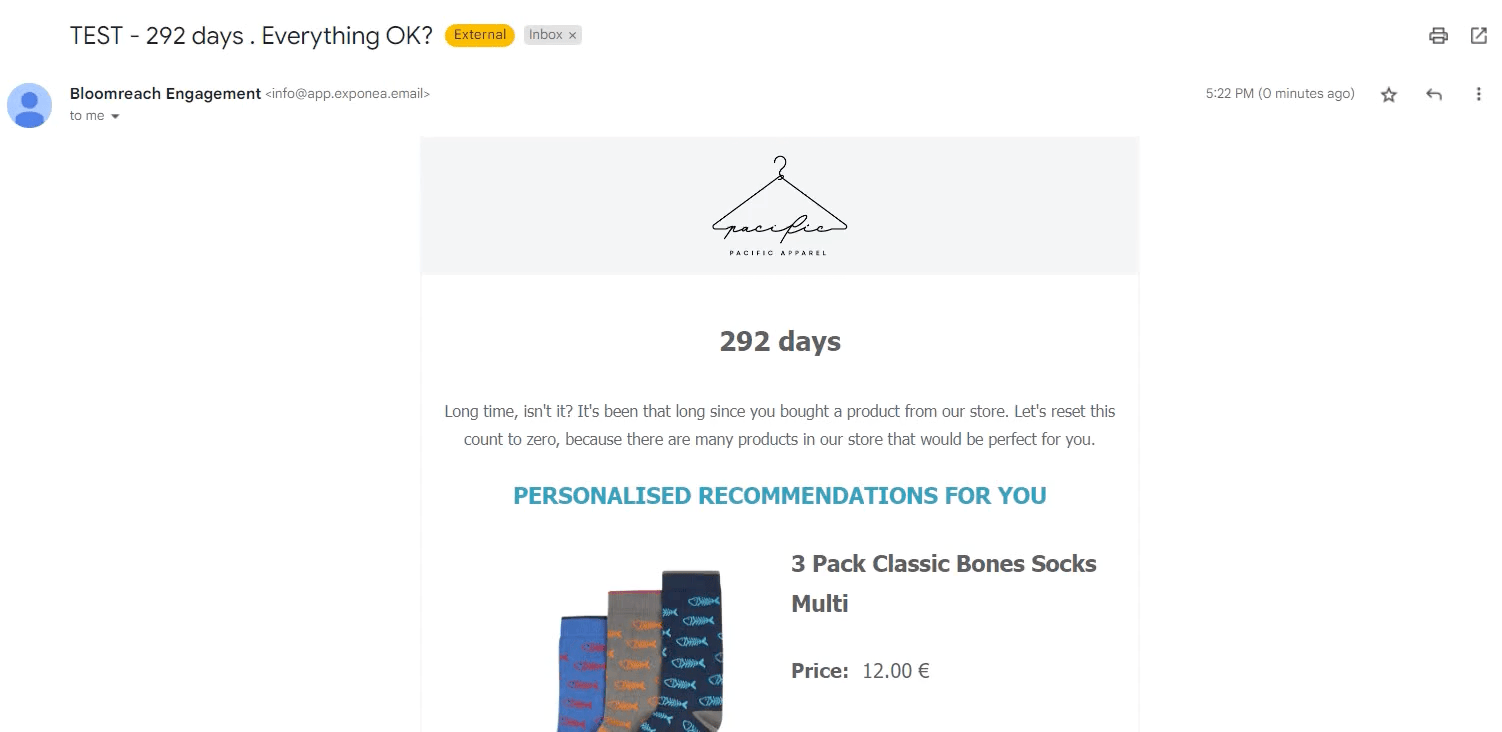 The use case helps marketers connect with customers who did not engage with email campaigns, or who have not made a recent purchase. The engagement is induced by personalized reactivation consisting of a set of communications to the customers.
"The truth is, it costs 5 times more to acquire a new customer than to sell to an existing one. This means your database of email subscribers is a gold mine. Run a reactivation marketing campaign and send out emails or sms with win-back special offers."
Explore more from our Use Case Library