See All Use Cases
Loyalty Program
Assign loyalty tiers based on a customer's purchase behavior, email engagement, and browsing history. Send personalized and specialized emails to these tiers. You can also send out a congratulatory email once a customer reaches a higher tier, increasing interactions with engaged customers and boosting brand loyalty and customer satisfaction.
metric-conversion-rate,
metric-revenue,
metric-cltv,
metric-purchase-frequency
use-case-tag-customer-loyalty,
use-case-tag-brand-reputation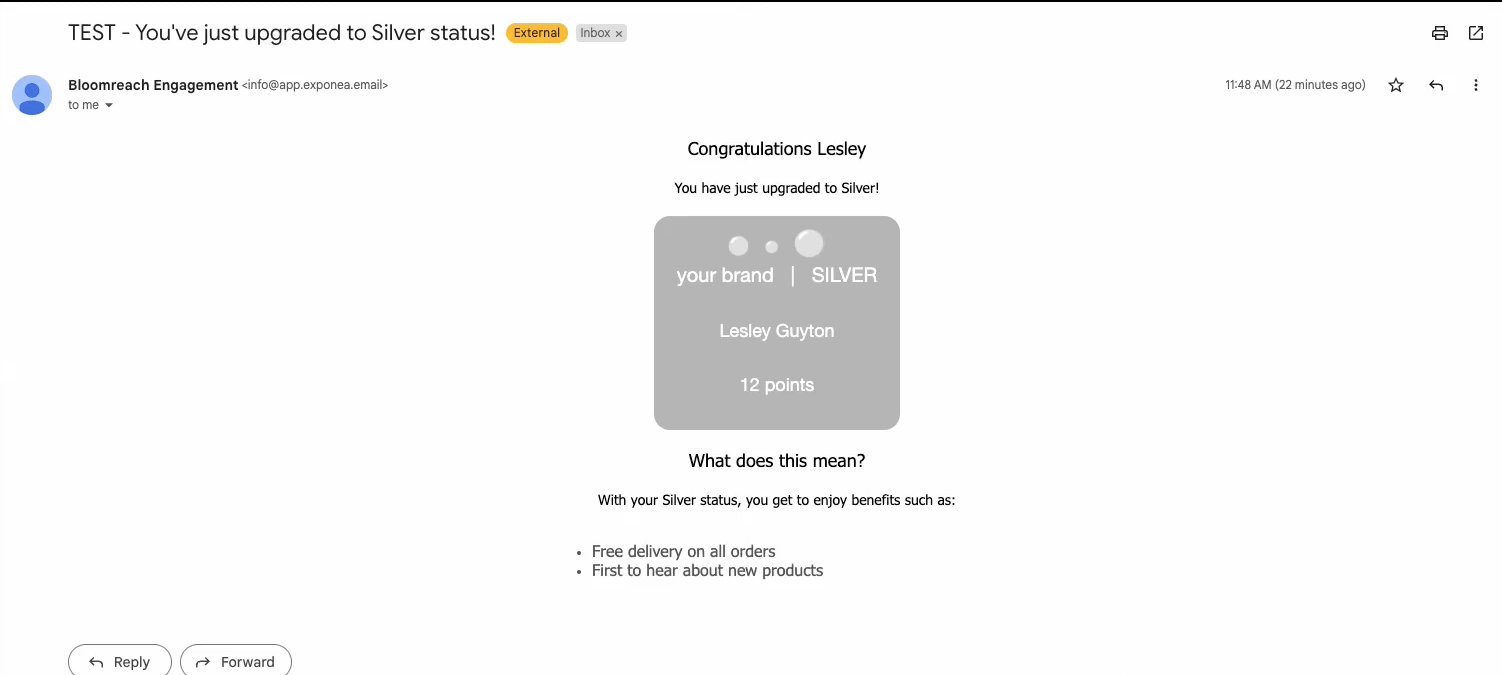 Connect with your customers through your loyalty program. Show your appreciation by building the relationship, whether it's through discounts or specialized emails. This automated campaign allows you to reach your audience in a personalized way.
"Our loyalty program allows for an easy deployment of a common marketing tactic. With the loyalty segmentation, you are able to further implement changes such as frequent discounts or specialized emailing to the most loyal and active customers."
Explore more from our Use Case Library