Back to Whitepapers
Driving Customer Loyalty in Travel and Tourism
Loyal customers will end up spending 67% more than new customers. Make loyalty a priority in 2023, and harness the secret weapon smart travel and tourism companies use to execute on their customer retention goals.
By Carl Bleich
04/12/2023
13 min read
Driving Customer Loyalty in Travel and Tourism
With increased competition in the travel and tourism world, it can be difficult for businesses executing their tourism marketing strategies to stand out from the crowd.
One of the best ways to differentiate yourself is to focus on customer loyalty. Loyal customers are not only more likely to return for future visits, but they typically spend more than new customers.
Having an effective strategy in place can help drive customer loyalty and create repeat business. Loyal customers shop regularly with brands they love, largely because of e-commerce personalization strategies that make the customer experience second to none.
Customer loyalty is essential for any travel or tourism business. Having loyal customers helps you stay ahead of the competition while ensuring you have a steady stream of revenue each month.
When improving customer loyalty, there are three key elements you must consider: customer experience, customer satisfaction, and meaningful connections. By understanding each element, you can develop an effective marketing strategy that will increase customer satisfaction and drive repeat business.
By taking the right steps towards building customer loyalty, businesses can take their travel and tourism marketing efforts further and create relationships with returning customers who trust their services. Investing in customer feedback programs will provide valuable insights about your target audience — insights that can be used for creating tailored campaigns that bring in more loyal customers over time.
These strategies will help ensure better engagement with potential clients so that they have the best possible experience while shopping with your business. Additionally, focusing on increasing customer retention by attracting new clients while retaining existing ones should also be part of your long-term plan to drive loyalty within your travel or tourism business.
In this guide, we will explore what customer loyalty means in travel and tourism marketing, as well as how to use customer feedback and satisfaction to build relationships with existing customers and acquire new ones. We will also look at various strategies that businesses can use to target specific audiences and encourage customers to return.
Customer Loyalty and Customer Retention in Travel and Tourism
Loyal customers will end up spending 67% more than new customers. Plus, it's easier to get someone to come back than to visit for the first time.
No wonder customer retention and advocacy was voted the second most important priority for marketers worldwide in 2023. Why wouldn't it be? But here's the thing: Only 50% established a budget for improving the customer experience.
What's the disconnect

Where's the bottleneck

How can we fix it

In this guide, we're going to dive into the challenge of customer retention marketing within the travel and tourism industries. We'll explore how companies can overcome common obstacles and win the hearts of their visitors. By the end, you'll know the basics of loyalty and the secret weapon smart companies use to execute their customer retention goals.
What Is the Customer Loyalty Challenge?
We're seeing more ads than ever. Your customers are getting bombarded with content aiming to grasp their attention and engagement. This isn't slowing down. If companies don't get in the game, they're going to lose.
Loyalty is earned by providing consistent value, engagement, and attention. However, there seems to be a bit of a disconnect between what marketers believe it takes to cultivate loyalty and what actions actually attract a loyal customer.
The way marketers believe you create loyalty:
What consumers actually care about:
As marketers, it's easy to get caught up in the storytelling and passion of the brand. Making others feel important and connected to your values is, no doubt, a smart way to establish that initial spark. However, it's the convenience and consistency which attracts loyalty over time.
A study showed that 98% of marketers agree that personalized experiences increase customer loyalty. And 83% of consumers agree as well, meaning personalizing experiences that are relevant to each customer is crucial.
The customer loyalty challenge lies in a brand's ability to personalize the visitor experience in a consistent, high-quality way.

Personalization has become an industry standard for delivering engaging customer experiences at scale. Visitors expect the content they see to be relevant to them and help them streamline the buying process. Activities such as personalized content or product recommendations have become widely used marketing tactics.
How? Non-relational databases became the norm. Companies began to organize that data into what's known as a single customer view (SCV); a collection of highly detailed data profiles for every individual customer, updated in real time.
With this amount of customer data now in play, marketers could track various aspects of customer behavior. They could create highly detailed customer segments based on the detailed information they were now gathering. This organized customer data now empowers marketers to make better decisions and create stronger campaigns, giving businesses the power to connect and engage with visitors like never before.
As data has become available to businesses everywhere, it is now up to them to differentiate in their efforts to acquire customers. This is where artificial intelligence (AI) comes in as a tool for marketers to deliver true 1:1 personalized communication. Personalization isn't only about figuring out the most popular categories and similar products to offer anymore. It's about finding each individual's preferences based on all their behavioral data to predict future behavior, find the most suitable products, and yes, personalize content on a scale that we couldn't before.
Why Customer Loyalty and Customer Retention Matter in Travel and Tourism
When you also consider rising ad prices, the need for customer loyalty starts to become apparent. With increasing customer acquisition costs, investing in retention will be the saving grace for many travel and tourism companies moving forward.
Even the largest companies only got that way because of their dedication to the customer. That means if you want to win the game of business, it all starts with customer loyalty.
And this is doubly true in a post-Covid travel market. People are eager to travel again, and they have countless options to make that happen. If you don't center your strategy around creating personalized experiences that drive customer loyalty today, you'll risk losing your visitors to competitors the next time they want to travel.
There's a huge opportunity for business growth once you learn how to overcome the customer loyalty challenge. Staying top of mind is crucial because people are looking for experiences, not products, so they usually don't care where they get their experience from. As they look at their options, they're looking at who can give them the most value for money. Making this experience convenient and memorable is second to the product itself in convincing them to go directly to you the next time they're looking for a similar experience.
Thankfully, it's not as difficult as it seems.
How Data Empowers Customer Retention and Customer Loyalty
Today, access to user-friendly technology has made personalization easier than ever. If you're looking to overcome the customer loyalty challenge, there's never been a better time.
Retention is one of the most important performance indicators in your business. The three most important steps for companies to watch in the process include:

     Engagement and retention of new site visitors

     Conversions from visitors to buyers

     Retention of buyers into repeat spenders
Omnichannel Communication
Customers want a consistent experience throughout their time with your brand. This experience should start with your first interaction. Unfortunately, many companies can't track their customer conversations across multiple channels. This lack of continuity isn't a good start for lasting customer loyalty.
To address this, you'll need to connect all your data sources (website, CRM, offices, venues, etc.) to develop a real-time full customer picture and provide consistent omnichannel orchestration.
Additionally, the travel and tourism industries succeed based on how personalized the experience is. By using the same email service provider (ESP) for both transactional and marketing communications, your brand can streamline the process and make sure you're sending the relevant information at the right time. For example, if a traveler books a hotel via mobile, you can send an automated email offering local recommendations for them to add to their itineraries.
Real-time Marketing
In travel and tourism, having the most up-to-date information is key in providing a seamless experience for visitors, especially because that information changes so often. If there's a lag in pricing and availability — for example, if a flight has become more expensive or certain hotel rooms have been fully booked — then you can't send marketing communications with outdated information. That'll just lead to customers losing trust in the accuracy of your info, which in turn means you'll likely lose that sale.
If you want to drive customer loyalty, then "near real time" updates aren't good enough — you need everything you send out to have the most updated information. By using real-time marketing (that is, up to the millisecond speeds), you can have all your pricing and inventory data update immediately when there's a change, and you can even trigger automatic price-drop notifications to entice deal hunters to book. 
Personalized Communication and Recommendations
Segmenting your email newsletters is much better than sending the same message to every subscriber. But newsletters can be customized even further, targeting individual users with personalized recommendations. With the help of AI, you can even predict what a traveler might be interested in — as a result, you can recommend flights, hotels, restaurant bookings, and more based on a customer's affinity and past behavior. 
AI-driven personalized recommendations can also help you determine which offers will most likely lead to a conversion (a discount, a free service, an upgrade, etc.), as well as which channel is best for each individual customer. How To Foster Customer Loyalty Through Omnichannel Communication
How To Foster Customer Loyalty Through Omnichannel Communication
Companies can't ignore customers in today's digital environment. Dissatisfaction isn't vented through one-on-one conversations, it's plastered across the web as frustrated Facebook rants, angry tweets, and 1-star reviews.
Customer reviews are the most common way to get information before deciding to purchase, as 54% of people are looking at customer reviews before buying a product.
So, if you want to foster customer loyalty, you've got to put in the work. People want companies who are committed to excellent customer service. When they are, customers will spend more with them. Similarly, many will try out new companies just to find better customer service.
It's important for companies to keep track of customer interactions, behaviors, and conversations across every platform. Omnichannel communication is a modern-day approach to customer service that ensures a seamless experience, no matter where they log on.
Tips for Fostering Customer Loyalty
Fierce competition in travel and tourism means companies need to focus on branding. Brands build businesses that know how to communicate their story with travelers. This advantage can set you apart in the sea of competition.
Now, we're not naive. Relationship management is a tricky business, and fostering customer loyalty is a real challenge for most businesses.
If you want to win nowadays, you need omnichannel communication. By segmenting your customers, personalizing the communication, and engaging at the right time, you can start building well-branded relationships that matter.
1. Proper Customer Segmentation
Segmentation enables you to run highly relevant campaigns, which can lead to customer loyalty and increase their lifetime value. More than half (54%) of marketers worldwide reported better brand engagement because of increased personalization efforts. Segmentation makes that possible.
Traditionally, marketers have segmented customers in four ways:
Geographic (i.e., where they are)

Demographic (i.e., gender, age, income)

Psychographic (i.e., social class, personality type)

Behavioral (i.e., spending patterns, brand loyalties, etc.)

AI-powered engagement automation makes it easier than ever to gather information on your audience, and the options for segmentation are nearly limitless. It also gives you the option to predict the next actions for each customer and take action based on the probability of them completing your goals or engaging with your content.
2. Personalized Communication
Customers want one-on-one communication and will go out of their way to get it. That means it's time to think beyond asking for their first name. In today's digital world, that should be seen as a Marketing 101 strategy.
By gathering data on customer behavior, you can enact complex personalization strategies:
Customize each upsell offering based on individual interests and behaviors

Find regular seasonal event-goers to convert them in advance

Nurture visitors with relevant recommendations and additional services

With the ongoing advancements in technology and AI, companies can now understand customer needs, provide solutions, share valuable information, and educate them on your products — before they ask for help.
3. Timely Engagement
It's important to meet the customer where they're at in the booking process. Weblayers (aka on-site overlays) provide you with the opportunity to deliver the right message to the right person at the right time.
Here are a few ways you can use banners to create an engaging customer experience:
Announcements: Influence customer behavior by highlighting important information, like discounted flights or travel packages, at just the right time in the buying process

Get "On the List": Stir up interest to your brand's push notifications, SMS database, or email newsletter with a relevant offer

Listen: Present surveys to new, loyal, or never-before customers to create a more comprehensive profile of customer attributes

Up the Ante: Add some buying pressure by showing how many others are viewing, buying, or subscribing in real time

Technology Empowers Progress
AI-powered technology makes this depth of segmentation, personalization, and engagement possible. Companies can knock the customer experience out of the park. All it takes is the right strategy, a feature-rich system, and intelligent robot sidekicks.
With the sophisticated software now available for omnichannel communication, companies can create remarkable customer experiences.
How can companies move their relationship with customers forward?

How can they continue these relationships for years, if not decades?

How can AI support businesses in their customer experience goals?

Features like the single customer view (SCV), scenarios, and weblayers all combine to provide users with the omnichannel customer experience that they're looking for. Let's take a closer look at each of those features.
Real-time Segmentation
Being able to differentiate between your customers based on their various attributes (likes/dislikes, booking history, etc.) will help you create personalized content. Being able to do it in real time means you can create truly impactful customer journeys that keep them coming back again and again.
Having real-time segmentation gives you the ability to create deeper analyses of your customers and their preferences, and also uncover trends in real time. As a result, you'll be able to automatically trigger personalized campaigns and even predict your customers' next steps (e.g., what time they're most likely to open an email or what offer they're most likely to convert on).
Single Customer View
It's impossible to manually track your customer interactions across all the different platforms. True omnichannel communication means connecting on several social platforms, on the phone, in a text, through email, in person, and even at local events.
A single customer view (SCV) is a collection of user data profiles. Each profile includes the user's purchase history, site activity, product recommendations, and more — all in one easy-to-use location. All of this highly detailed and organized data makes it easy to create highly detailed segments from your customer base. A true SCV is scalable, flexible, and updates itself in real time — ensuring that your segments and customer communications are always up to date and relevant to each user.
Scenarios
When it comes to timely engagement, scenarios are a lifesaver. They're an easy way to connect with customers throughout the journey through emails, push notifications, or webhooks. Think of them as a series of "if, then" statements you can use to cultivate the experience.
Here are a couple of ways you can automate your communication based on custom conditions:
Send a welcome email when someone signs up for your email list

Use a webhook to notify a traveler when a flight they were looking at has its price reduced

Send a post-trip feedback email and send a notification to customer service if there is negative feedback

Repeat bookings in advance for cultural events with yearly event-goers by sending a special offer

Increase booking value with additional services offered after the booking with an upsell campaign Real-world Examples of Omnichannel Success
Real-world Examples of Omnichannel Success
It's one thing to talk about the benefits of omnichannel orchestration in a void, but once you see how these strategies have impacted other travel and tourism companies, you can easily draw the line between their success and the potential ROI and growth you can achieve.
Here are a few companies that've seen incredible results thanks to real-time omnichannel marketing.
1. Kiwi.com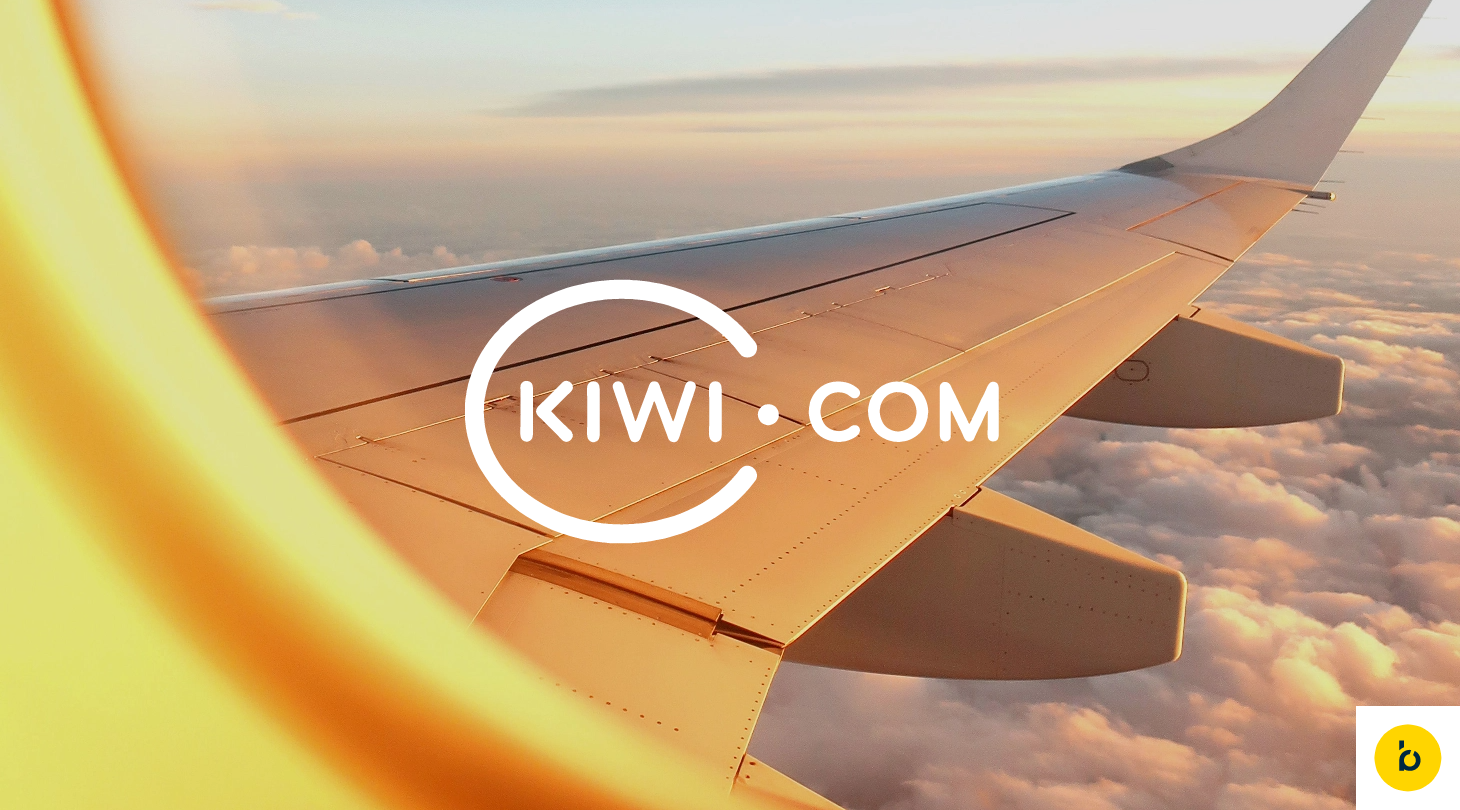 Kiwi.com is a global travel-tech company that creates unique itineraries for travelers by sourcing the best routes and cheapest flight options available. The company was impacted by COVID-19, resulting in a considerably lower volume of booking traffic.
To counteract this, Kiwi.com consolidated all of its data into one Bloomreach Engagement project. This ensured that there was better data consistency across its other channels and systems, allowing the brand to reach more customers and be more effective with its marketing.
As a result, Kiwi.com increased monthly bookings made via push notifications by over 11x.
2. The Thinking Traveller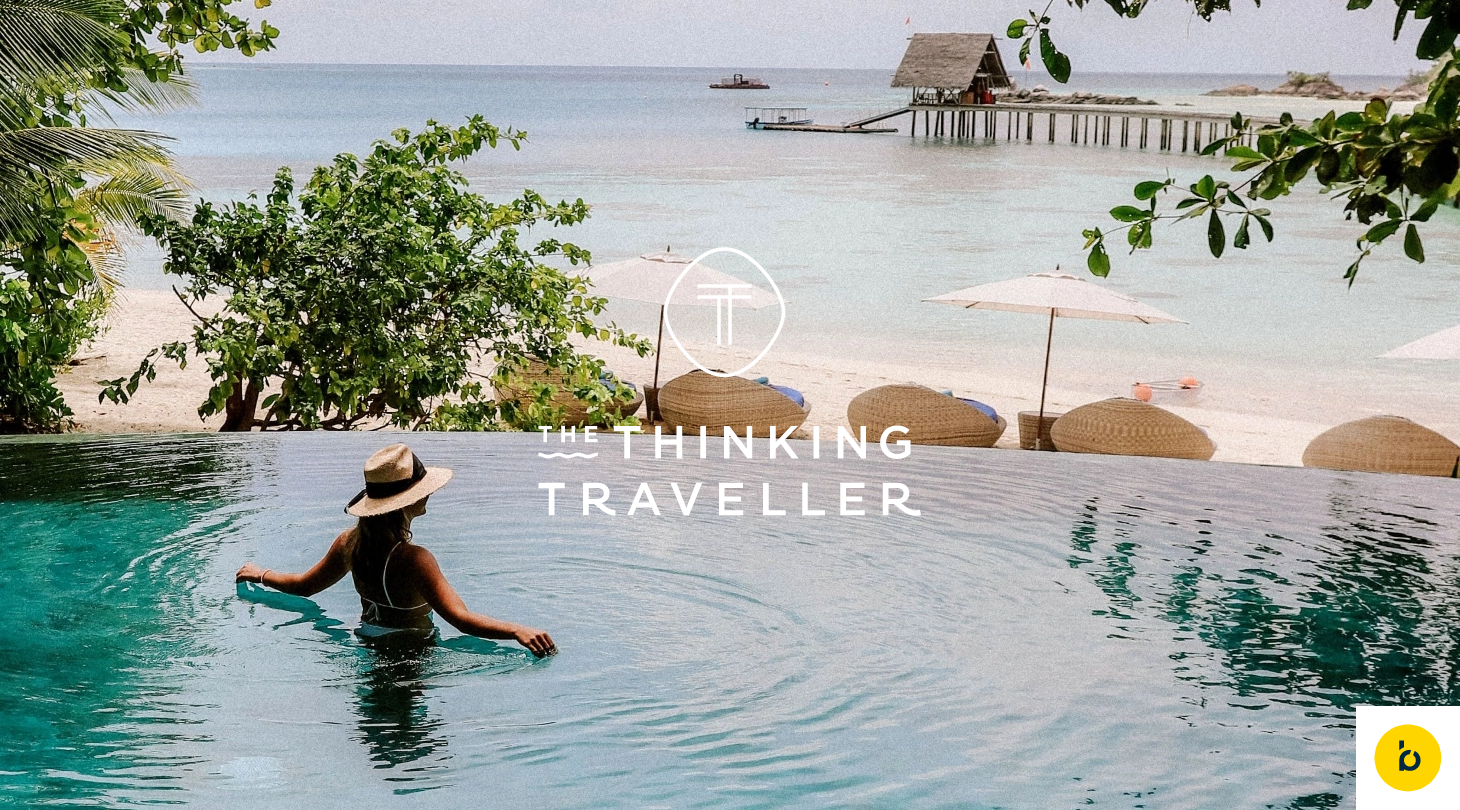 The Thinking Traveller is a top villa rental company, but was also hit hard by the pandemic. To reengage its customers, it needed to rethink its communications strategy to create more engaging and personalized content.
Thanks to Bloomreach Engagement's web optimization and experiments capabilities, The Thinking Traveller could try new ways to attract and engage visitors, including a "shortlist guidance card" that helped teach customers how to submit shortlists of their top villas while browsing.
The experiments led to positive results for the brand, with a 33% uplift in enquiries among the test variant, which meant significantly more leads for The Thinking Traveller.
3. Arriva UK Bus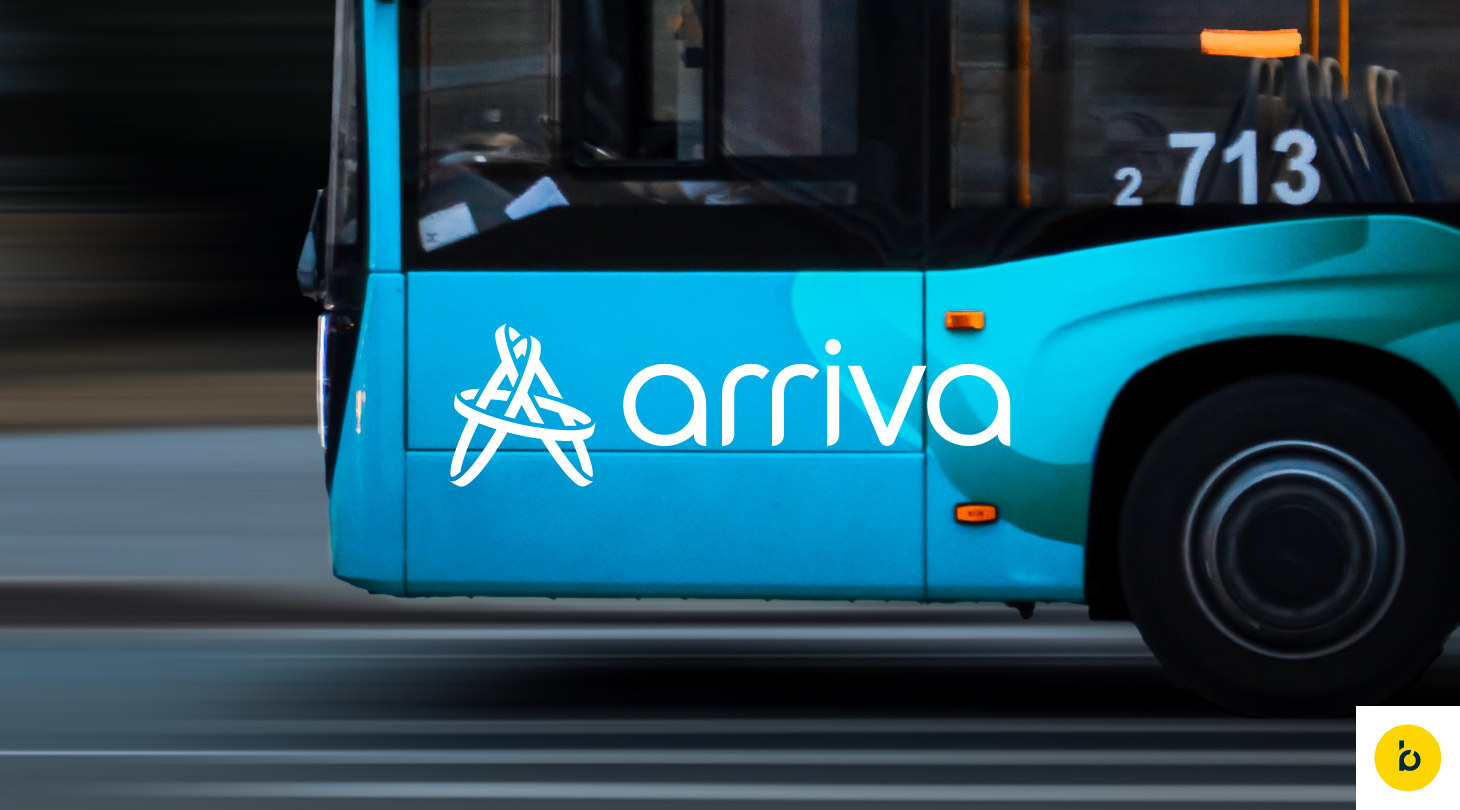 Arriva UK Bus is a major bus operator in the United Kingdom tha'ts based in Sunderland, England. It is a subsidiary of Arriva, which runs transport services across Europe. Bloomreach Engagement enabled Arriva UK Bus to put the customer first by enabling more personalized and relevant communication.
Arriva UK Bus can now target highly engaged customers with personalized marketing campaigns using Bloomreach Engagement's segmentation. This allows the business to target customers effectively by nurturing loyalists and regular travelers, as well as launching campaigns to reengage with customers who are lapsing.
The emphasis on personalized campaigns and more effective targeting practices have led to a more optimized customer journey for Arriva UK Bus' customers. The new strategies have also led to higher conversion rates and a lower cart abandonment rate.
One of many positive results was a 380% increase in CRM revenue year-over-year on its L4L campaign.
4. VR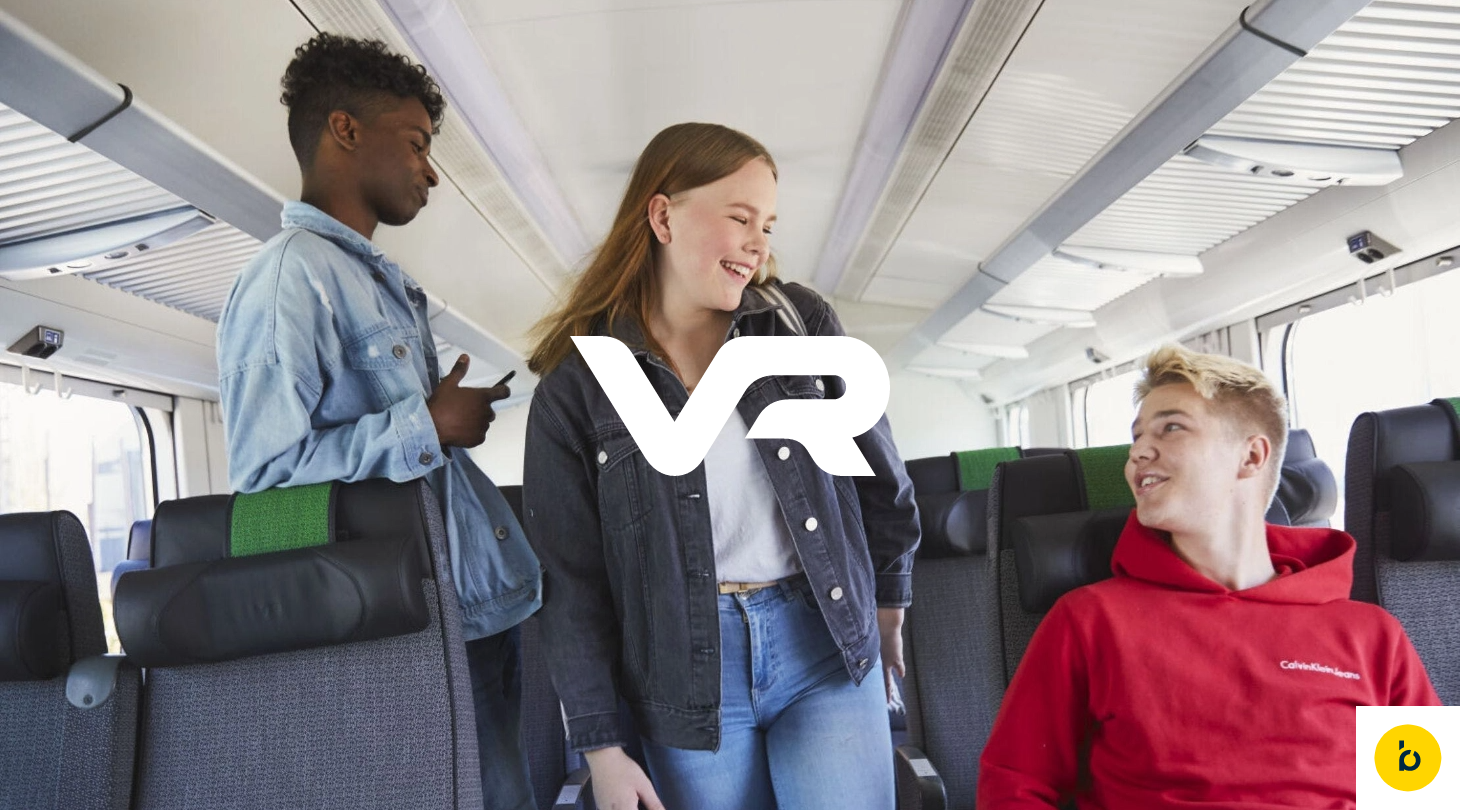 VR is a government-owned railway company in Finland that operates over 800 commuter rail services per day. Its goal was to create an even better experience for its passengers through a data-driven approach.
With Bloomreach Engagement, VR could take advantage of real-time customer segmentation to send personalized email campaigns to specific customers (instead of a generic email blast to everyone). Better yet, VR could create these campaigns without the need for an IT or data team to step in.
Since implementing Bloomreach, VR has seen great success, with a 20% increase in email open rate and a 30% increase in revenue per customer when they receive email communications.
Bloomreach Optimizes Customer Retention and Loyalty for Travel and Tourism Businesses
If companies want to stay relevant in these fast-moving times, then it's crucial to start taking AI-powered marketing technology seriously. The power of personalized, automated, omnichannel communication has a direct impact on your bottom line. As AI-powered marketing tools get more and more powerful, implementing these practices is key to having the building blocks in place for the AI-powered future of digital marketing.
If you'd like to find out how Bloomreach can simplify your processes, solve problems, and elevate growth, reach out today to request your personalized demo. We'd love for you to be our next success story!
Discover more content like this