B2B Insights
Unleash the Power of Personalized Search for Your Distribution Company
In the digital age, B2B distributors must offer a seamless experience on their website, and site search is one fundamental component to achieve this. Site search helps buyers find what they need faster, as well as discover new products or services — all of which could lead to more revenue and a bigger return on your e-commerce investment. Not to mention, site search also gives distributors the ability to analyze buying behavior and then personalize the e-commerce search bar accordingly.
However, site search is more difficult in B2B than B2C. The products are more complicated, technical, and specific than consumer goods, making it a challenge to know which brand, size, or type is the right one in a sea of complex and nuanced choices not often seen in B2C.
Personalized search can be hard in B2B, too. This is because distributors need to focus on the needs of all industries they serve — from agriculture to plumbing — to offer products in their result sets, category pages, and product recommendations that speak to their various segments of buyers. Take a buyer searching for a simple query like "gloves," for instance. If a hospital is looking for "medical gloves," you certainly don't want your e-commerce website to return results for "electrical gloves" that an electrician would use. 
Luckily, advances in AI have enabled B2B companies to leverage personalized search effectively. But only some search vendors can handle search personalization for the B2B market. So, today, we're here to educate your distribution company on personalized e-commerce search and its best practices, hoping you can see the same, undeniable value in it as we do. 
What Is Personalized Search in B2B?  
Personalized search is as it sounds — search results that are tailored toward buyers based on their industry segment, location, behavior, and history on different channels. Let's rewind to 2004 when we were first introduced to the concept with the Google search engine. They hoped to elevate the user experience and become the globe's preferred search engine, using personalized search to get there. Google now utilizes everything from bookmarks to search history to calculate personalized results for individual users and rank web pages accordingly. 
Certain e-commerce search solutions have moved toward the same personalization promise to accommodate buyers' preferences. But as we mentioned, some are further developed than others. Various solutions on the market are still limited in that they use a pixel to build out personalization — and it takes time to collect this data. Others simply don't have the capabilities to address B2B personalization, which must consider the industry, the product application, and the searcher's role within the organization.
Luckily, Bloomreach can help immediately, since we've built a solid foundation of customer data over the past 14+ years with our customer data engine (CDE). If you're just getting started with a product discovery initiative, our CDE enables real-time segmentation (based on industry, job title, and purchasing behaviors), along with comprehensive analytics and reporting. Now, your team can quickly gain insight into your buyer segments to serve them the results they want — without waiting on a pixel to learn the intricacies of your business.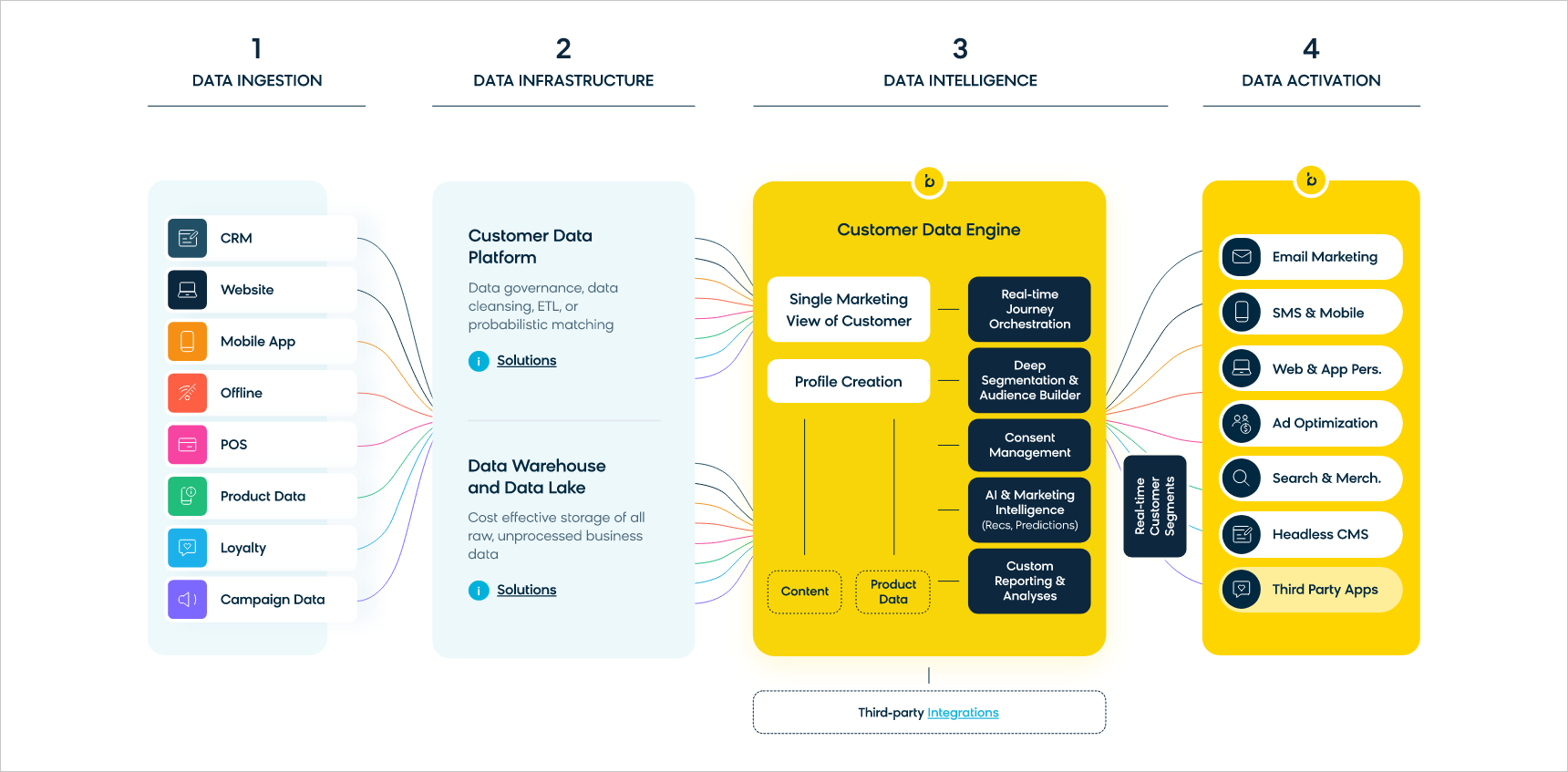 How Does Personalized Search Work in B2B?
Every vendor's approach to search personalization is different. At Bloomreach, we've understood the challenges of search from the get-go: 
Irrelevant results. Search recall, or the set of products returned for a query, seems to be poor even for the most basic queries (e.g., a search for "machine screw" returns all sorts of screw machine products).
Too manual. Your team spends hours boosting products, creating synonyms, and trying to fix the search experience. For instance, if your buyer is searching for a Bosch hammer drill that's sold out, but it's still ranking high in the results, your team has to identify it and go manually bury it to promote other brands like Dewalt and Ryobi.
Not tailored to your business. Every single company has dramatically different requirements and business objectives. Therefore, your brand might have a company-wide mandate to push high-margin or private-label products, but your current search engine isn't customizable.
No context. Last but not least, search intent varies widely by who is searching and where they are searching from. Let's go back to that "glove" example. If your search engine locates gloves but ranks them similarly for buyers in the medical field, as you do for the ones in industrial agriculture (who require different types of gloves), then your search bar isn't doing its job correctly.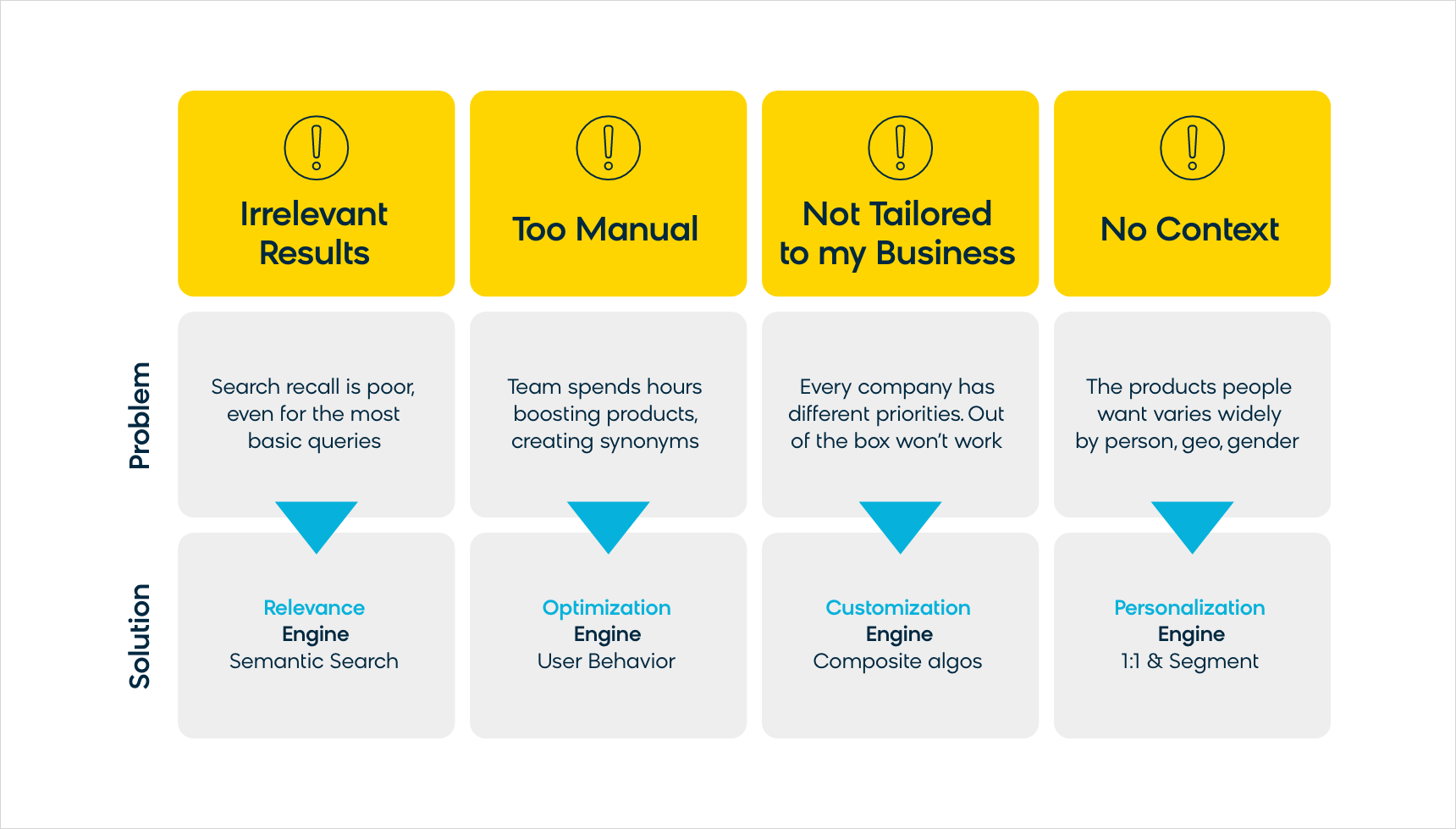 Search personalization addresses the final search issue we mentioned of "no context." And while sales and product teams want to personalize the search experience, they struggle to do it in real time and at scale. Bloomreach Discovery uses what we call "real-time customer segments" to personalize product search, category, and recommendation results in real time based on demographics and behavioral data. This helps the same B2B e-commerce practitioners better define and utilize the product grids across their company's website — even for first-time visitors — to drive revenue per visitor.
Bloomreach will help your distribution business identify the proper segmentations, or groups of customers, based on their shared attributes (e.g., chef vs. welder or heart doctor vs. machinist), and target them effectively. After exposing this segmentation data, our Discovery solution proceeds to a 30-day training where algorithms build personalized rankings for each segment. Once this process is complete, you can A/B test the segmentations to evaluate the performance. 
Why Is Personalized Search So Important to B2B E-Commerce?
Personalized search is critical to succeeding in an increasingly digitized environment where buyers have high expectations like any retail customer (because they are the same consumers, after all). It's a big step for distributors to personalize search results since you'll ultimately be rewriting the script on how B2B distributors handle relationships with their buyers. 
Simply put, sales representatives won't be your only touchpoint in assisting customers in finding the right part or product. These satisfied customers — with a great end-to-end experience both online and in store — will be more likely to shop with your brand again and can become your biggest advocates. As a result, search personalization provides a big opportunity to differentiate from your competitors.
Since personalized search algorithms help B2B businesses get a deeper understanding of their segmented audiences, it's easier to gain insights into your customer's needs and preferences to improve the purchase journey, increase findability and cross-sell, and drive revenue growth. By analyzing behavioral data, including past searches and historical purchases, your distribution business has a significant opportunity to reduce bounce rates, grow its loyal base of buyers, and compete with manufacturers and third-party sellers — all through personalization. 
The Best Practices for Leveraging Personalized Search in B2B
Now that you know more about what personalized search looks like in the B2B market, here are five best practices to leverage it, which can all be done by Bloomreach Discovery.
Clean Up Your Commerce Data and Make Sure It's Complete 
Product and customer data (or "commerce data") must be clean and complete for personalized search to do its magic. Since personalized search relies heavily on data to identify patterns and serve the right results, it should be no surprise that incomplete or inaccurate data can lead to unsuccessful attempts at personalization.
For example, an electrical contractor buying from your electrical distribution company might not always have the same intent with the products he's purchasing from your business. Say, this week, he's building a new hospital wing, so he needs switches, fuses, and outlets rated for that sort of environment. Next month, however, the same electrical contractor is working on installing production lines at a dairy plant. So, while he might need the same products as he did prior, he's looking for ones with different applications and industry variables. 
If your e-commerce search doesn't work for B2B, then he'll get similar search results set that no longer reflect his true needs and preferences. It is a disservice to your business, which should be optimizing the search experience toward real-time intent to increase revenue growth and bolster brand loyalty. Bloomreach's customer data engine can help connect all of these buyers' attributes to product data for successful personalization and elevated digital experiences at scale.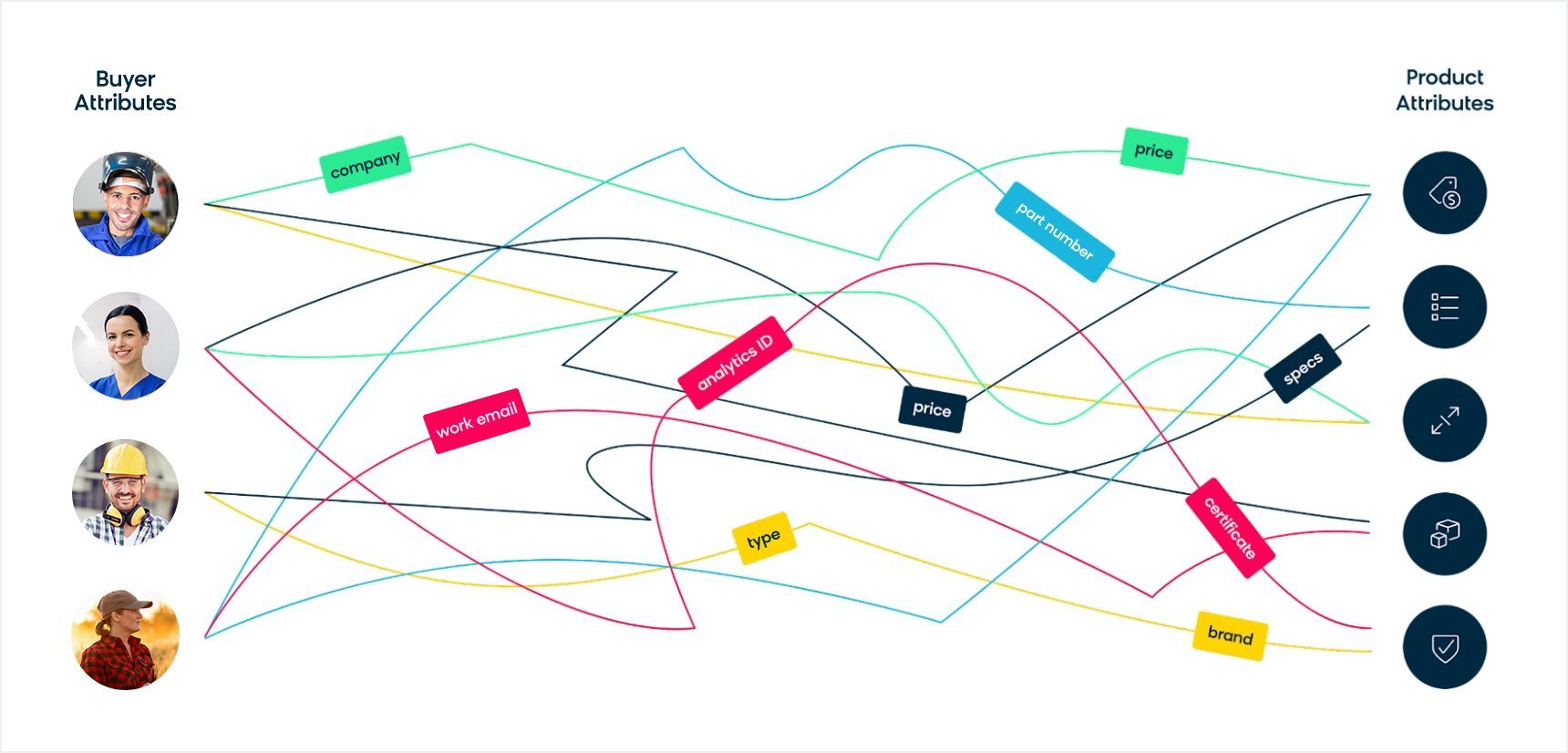 Set Up Audience Segments That Inform the Search Bar
Speaking of audience segmentation, we must stress that it's vital to your personalized search strategy. Unlike any other product discovery solution on the market, Bloomreach champions multi-layered personalization; therefore, it doesn't matter if you're just getting started in e-commerce or have been invested in it for years. 
First, Bloomreach's multi-layered personalization approach builds out segmentation automatically based on our real-time learnings. If you already have a customer data platform (CDP), then our technical experts can assist you with incorporating it into our solution (our CDE is another option!).
Second, Bloomreach doesn't only construct segments based on real-time learnings, but we also refer to the massive dataset we've built up over the last decade across all of our customers in B2B. This means your company doesn't have to wait for a pixel to learn. With all these past and present learnings, Bloomreach can personalize as buyers browse your site, using product recommendations based on artificial intelligence or predetermined rules set by your product managers. 
Leverage AI To Understand and Automate Processes 
AI is essential for distribution businesses looking to offer superior experiences online. AI, and specifically natural language processing (NLP), can analyze user behavior and queries to optimize your site's search bar based on the products that buyers are searching for, most interested in, and likely to purchase. With Bloomreach, this process happens instantaneously, allowing buyers to see the products or services most relevant to them at that particular moment. This level of personalization can result in increased engagement, retention, and revenue.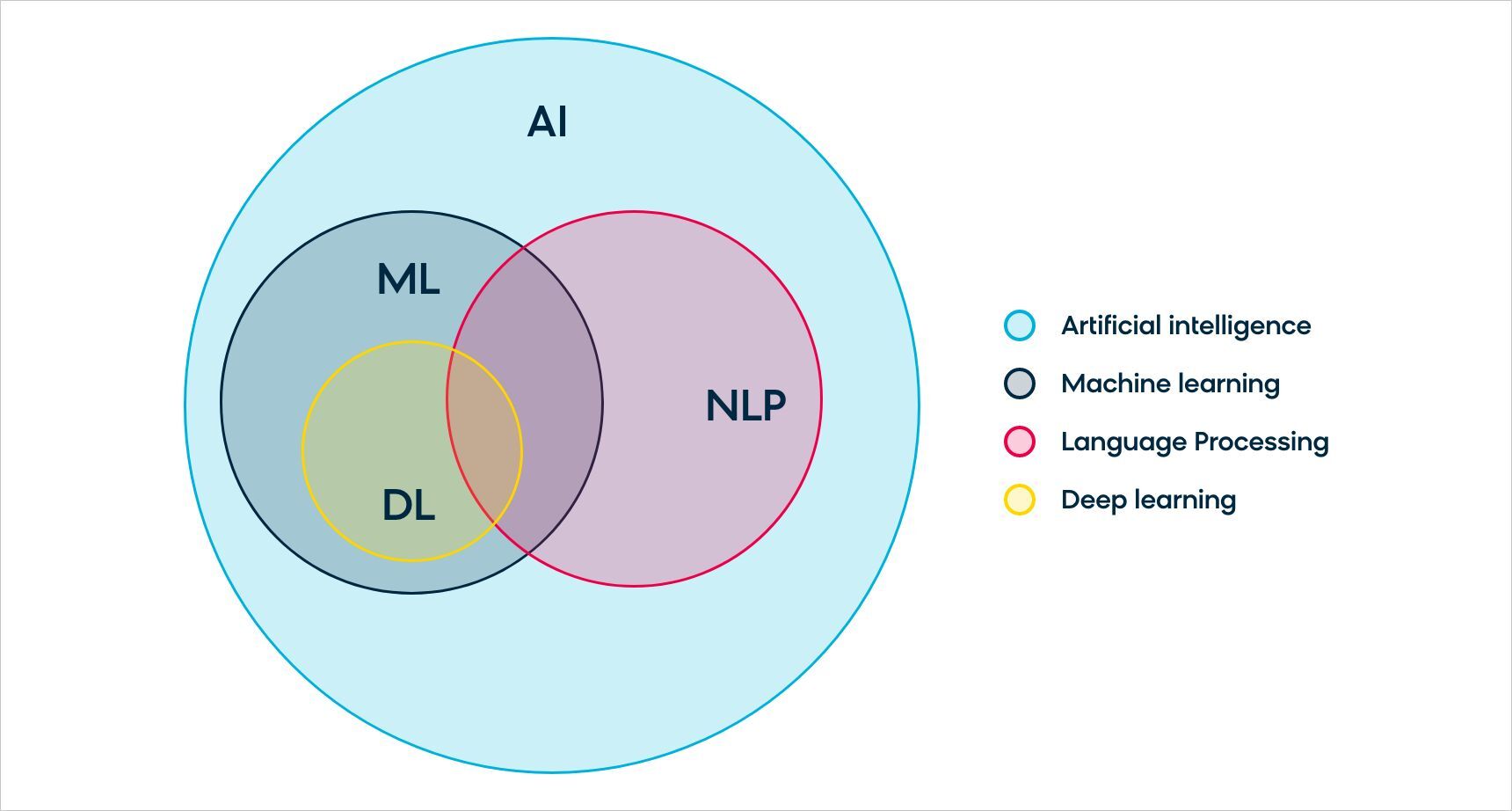 AI also helps scale this level of buyer understanding. With SKU numbers hitting the thousands (or even millions) in B2B distribution, it can be challenging for your team of e-commerce practitioners to maintain accurate, personalized search results manually at scale. Add the number of personas and the hard-to-predict purchasing patterns that we see in this market, and the best way to personalize B2B e-commerce is through technology, using approaches like semantic search, product grouping, and segment-specific experiences. AI-powered site search can automate many of these processes with NLP and machine learning, enabling businesses to handle scaling without compromising on digital experience. Simply put, your business won't outgrow the AI — no matter how large your catalog or buyer base becomes.
Use Filters and Facets for Even Richer Results 
The search experience doesn't have to be limited to the search bar, either. Using filters and facets is another effective way to optimize your site's search experience for your buyers. Although they have the same purpose, filters and facets have their differences. Filters are broader, unchanging categories — such as prices or reviews — while facets are more specific to the results of a particular search query. Think of them as categorizations for the product itself, like brand, coating, or cut/finish. 
Both filters and facets help customers reduce the number of items on the page to find exactly what they're looking for. However, the major challenge — with facets, in particular — is that they have to be relevant to the results set to encourage conversion. Luckily, Bloomreach's algorithms can optimize facet ranking based on engagement metrics. Or, your team can take control with our facet editor, ranking facet values by relevance, tally count, or alphanumeric order. Your distribution business can use data analysis to identify the most commonly used filters and facets and make them more prominent in user navigation. With them, your company has the tools it needs to better understand buyers preferences, improve the overall purchase experience, and influence conversions through a searchandising strategy. 
Get Ready To Test, Test…and Test Some More
A/B testing is crucial for any distribution business looking to provide personalized search experiences that yield great results at scale. By committing to A/B testing, you're helping your business deliver the best search results possible. The insights gained through these tests can be used to improve the overall search experience and boost revenue and loyalty.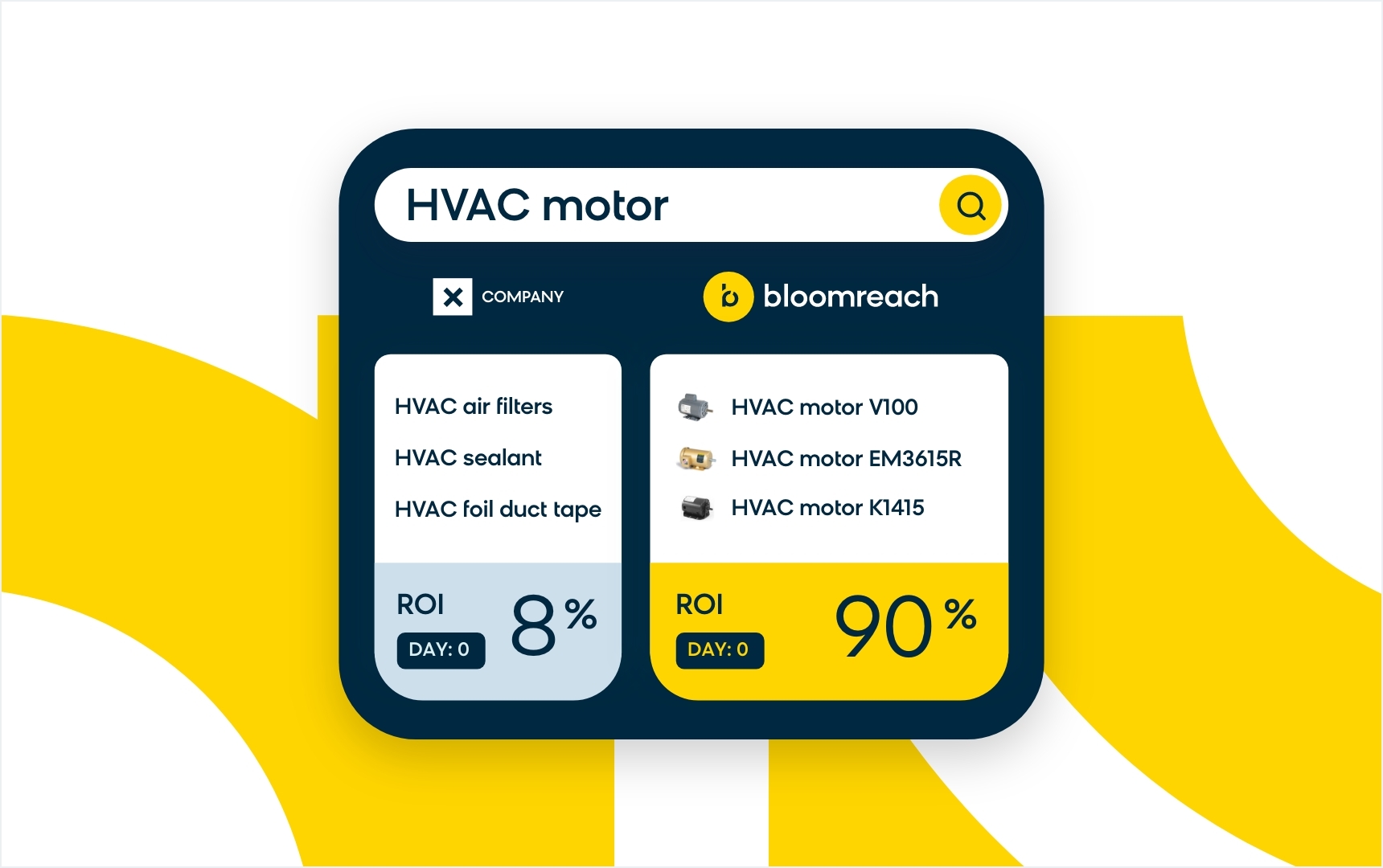 Testing can also help you better understand your buyers' preferences and provide future autosuggestions, product recommendations, and facets tailored to their specific needs. Using A/B tests to optimize your personalized search experience is a simple yet effective way of ensuring that you provide a seamless purchase experience and frictionless transactions.
Personalized Search Is for B2B, Too
B2B businesses face unique challenges compared to B2C, especially when it comes to something like personalized search. But Bloomreach Discovery is here to partner with your distribution company. Our personalization engine is also built for the B2B market and the challenges distributors commonly face, like managing extensive product catalogs, cross-selling and upselling, handling customer segmentation, and more. If you haven't started the digital transformation process, you can bring your business into the 21st century with personalized search — all while improving conversions, increasing revenue, and satisfying your buyers.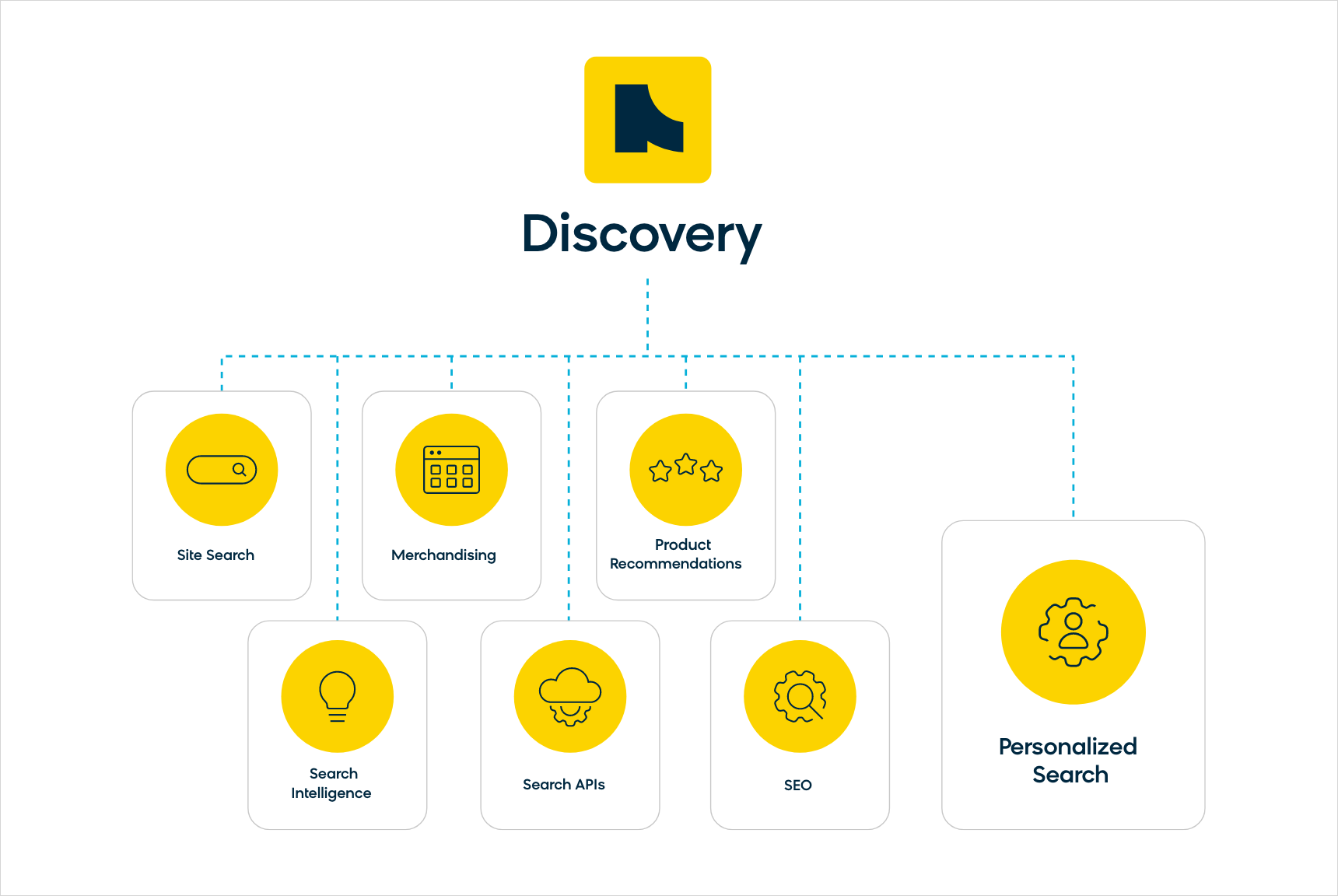 Many other businesses in the distribution space are already in the digitalization race, so don't let personalized site search take a back seat any longer. Request a demo with us today.