Omnichannel Marketing Automation
eCommerce Customer Experience: How to Create Great Experiences in 2021 and Beyond
By Wendy McAuliffe
Aug 20, 2020
26 min read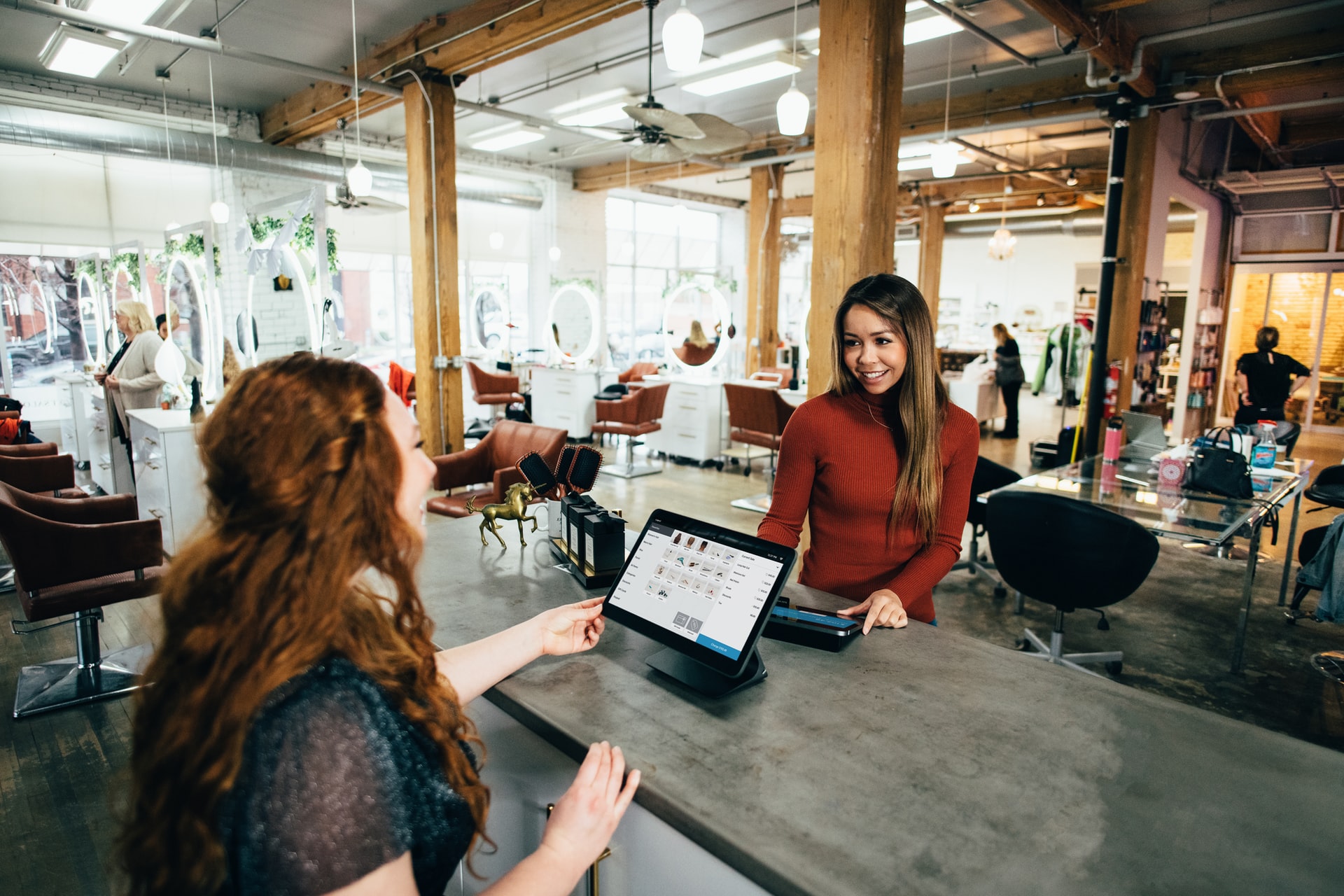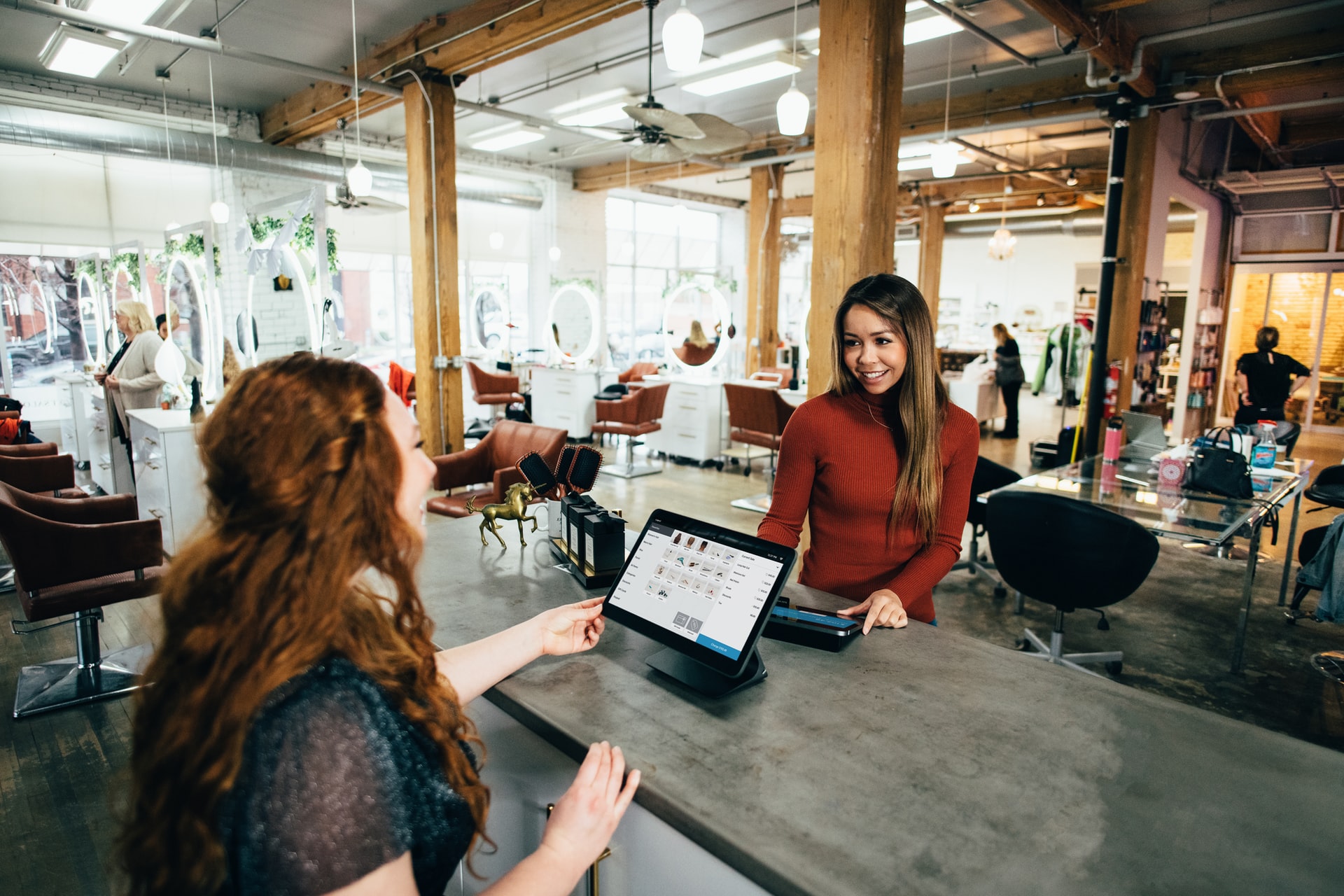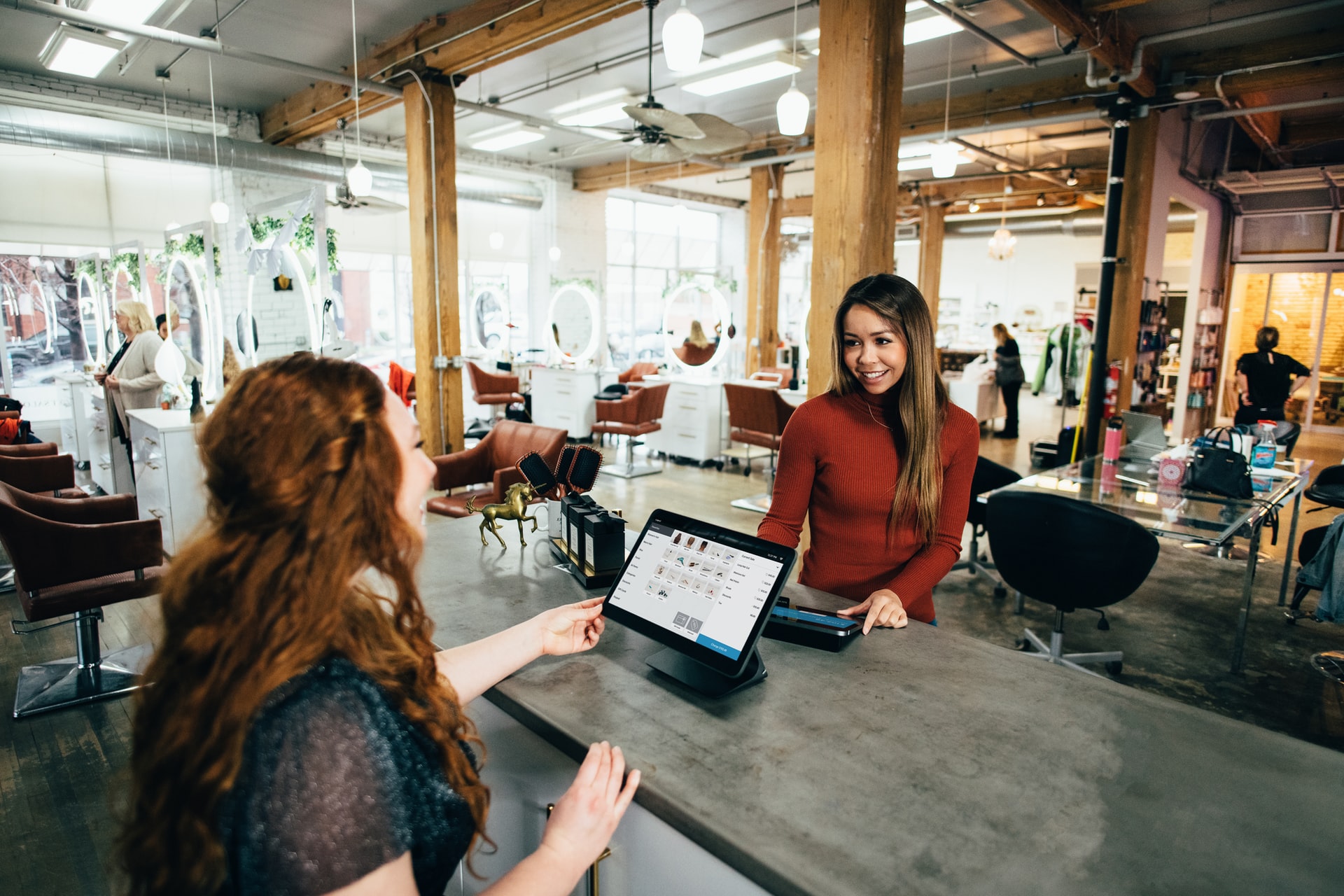 Subscribe
Omnichannel Marketing Automation
eCommerce Customer Experience: How to Create Great Experiences in 2021 and Beyond
Now more than ever, customers value business relationships that anticipate their needs and deliver easy, memorable experiences on their devices of choice.
Online has become the center of how business relationships are nurtured or lost, and it is very often where brand and retailer relationships are born.
To become a digital-first business, a great customer experience is essential. Companies that do not focus on creating this will struggle to survive. eCommerce customer experience is rapidly becoming the great differentiator.

What is Customer Experience Management?
Customer experience management (CXM) is the type and quality of interactions a customer has with a business, across every physical and digital touchpoint. eCommerce customer experience refers specifically to the digital experience a business delivers to a customer.
The goal is to optimize, orchestrate and inspire experiences that will help guide customers, whether B2B or B2C, along their paths to purchase.
Every step of the buying journey must be considered, from how customers research their products and evaluate options, to what tailored help and content they will need along the way, through to inspiration for additional items, to selection and finally to support post-purchase.
Nowadays, we have the tools and technology available to design exceptional, personalized experiences that allow the customer to buy with confidence, find the right thing and do it quickly and efficiently.
The reality is that we are living in the age of the customer and businesses wishing to survive long term must move towards customer obsession. We know that each time a customer is exposed to an improved digital experience, their expectations for all experiences rise to a new, higher level.
What this means for businesses is that CXM has become a moveable feast and, furthermore, as the Covid-19 global pandemic has demonstrated, having a robust eCommerce customer experience has also become intrinsic to business continuity.
Why Does Customer Experience Matter?
Customer experience can set companies up to be more competitive and more customer-focused, ultimately driving sales and business growth.
The State Of Commerce Experience, a commissioned report conducted by Forrester Consulting on behalf of Bloomreach, found that nearly half of buyers (40% of consumers and 56% of B2B customers) would pay more for a better experience, and would not buy from the same business again if the experience had been poor.
Yet too many businesses do not provide basic capabilities like easy website navigation, relevant search results or clear product information. Almost 80% of customers abandon their purchases because of these reasons, jumping to competitors who better meet their needs.
Furthermore, according to the same study, 98% of business decision makers believe that not providing a seamless customer experience has important business implications, including decreased Net Promoter Score (49%), reduced customer visits (48%) and lost revenues/market share to direct competitors (44%).
Nowadays, digital commerce is so much more than a sales channel. For example, according to the Forrester/Bloomreach study, 65% of customers research a product online before they go to the physical store.
Online browsing also has the potential to inspire customers to make purchases more than any other method. CXM is critical in capturing these opportunities and converting them, by ensuring the customer experience, at every stage, is positive and stress-free.
The Impact of Covid-19
The Covid-19 global pandemic pushed digital commerce front and center for both B2B and B2C buyers, driving half of the shoppers to buy products they've never bought online before, with 70% buying more than usual.
It has been a wake-up call to all businesses to get their CXM strategy in order, amplifying the importance of customer experience and customer demands for better online experiences.  
"The event has accelerated B2B eCommerce by at least two years," says Brian Beck, Managing Partner at Enceiba, within a podcast episode on B2B commerce.
The disparity is going to be very dramatic in terms of the businesses who were prepared and those who weren't….We're going to come out of this and I'm optimistic that on the other side, we're going to see a lot more investment in [eCommerce] customer experience, and transformation is going to be faster than it would have been otherwise.
Expanding on this, Allen Bonde, VP and Research Director at Forrester Research, believes "customer preferences, expectations and habits and behaviors are going to change through this process," as a direct result of Covid-19.
"People will be more directed in their purchasing. One of my theories is that consumers will start to put cost aside, and it will be more about convenience and availability. This will apply to both consumer behaviors and business purchasing behaviors. It will be more about reliability, convenience, availability, assured delivery trust and less about price."
These attributes are very much at the heart of a great customer experience strategy.
5 Ways to Improve eCommerce Customer Experience
 Intelligent Search
"For eCommerce, site search is the primary tool for building baskets and conversion, whether they're new or returning customers," says Shanti Vellanki, IT Director at grocery retailer Albertsons.
"Search is a given… it's essential to any kind of a commerce experience," agrees Bonde.
The search box is the most important real estate on any site. 
Customers want search that delivers relevance to them; they want to know if the item they want is in stock, and they want to see relevant suggestions, accurate up-to-date information and detailed product information.
Unfortunately, many of the search functions on sites today may hurt as much as they help because they focus on keywords instead of the meaning of those words in context. 
On a practical level, it's the difference between dumb search and intelligent search. Most marketing platforms still search for words alone, which is a recipe for failure.
If a shopper searches for "budget black laptop" they probably want a black, low-cost computer. But a keyword search may instead deliver a page of low-cost black accessories for a laptop.
By comparison, an intelligent, semantic search considers the words in context, just as a human sales clerk would.
Intuitive, tailored search capabilities are crucial in delivering an exceptional customer experience. 
 A Personalized Experience
The Forrester/Bloomreach study found that just 14% of consumers and 22% of B2B customers say their most recent online experience was completely personalized to them, yet increasingly, this is the consumer expectation across all verticals.
Covid-19 has triggered an interesting cultural reset when it comes to consumer attitudes towards shopping, and new habits are likely to have formed. Consumers are likely to be seeking out a personalized experience more and more.
As Pam Danziger, luxury retail expert and author shared in a conversation on steering retail companies through the pandemic,
Coming out of this crisis, we're going to see even more distinction between the idea of going shopping as an experience and actually having to buy something…the shopping experience and buying have become disintermediated.
Of course, this is easier said than done. While personalization is an increasingly hot topic, most businesses are still in the early stages of understanding how to best utilize it.
Artificial Intelligence (AI) technology can enable businesses to embed personalization and targeting into their digital offering, to help drive a relevant and tailored experience for the customer.
For example, products can be displayed based on customer-driven performance data as well as top business priorities. Machine learning capabilities also mean that retailers can respond quickly to changes in consumer behavior, as well as external factors such as weather.
 The Role of Mobile
How mobile fits within the digital customer experience is an important consideration. 
B2B businesses have traditionally thought of the online channel as an order entry tool, but with user experience becoming the big differentiator, the mobile experience becomes critical.
"As a customer walks through their factory, their facility or their store, the retailer needs to ask, what problem are they trying to solve?" says Brian Beck.
I know I would rather take action as I am walking through, whether it's adding to my order, placing the order or figuring out where something is.
A strong mobile touchpoint can enable this.
 Rich Content and Information
During the pandemic, the importance of information on product availability increased by 11% as a critical requirement for both consumers and B2B customers.
Providing accurate information, such as product details, stock levels, answers to common questions and pricing clarity can do much to improve the eCommerce customer experience.
According to the Forrester/Bloomreach study, 32% of businesses currently provide rich, detailed product information, leaving much room for improvement.
Additionally, content needs to do more than answer product questions accurately: it must also tell a story and inspire the user. "You have to connect with me as a customer using rich content and experiences," shares Danziger.
Post Covid-19, consumers will be looking for more meaningful experiences and they won't necessarily be drawn to a five-star brand, just because it is known to be that. Retailers will need to work harder for customers, through the digital customer experiences that they offer.
 Flexible Purchase and Delivery Options
The State of Commerce Experience study revealed that 41% of businesses offer in-store or branch pickup and 27% offer next-day delivery, within their existing eCommerce strategy.
A lack of flexibility in purchase and delivery options can be costly, causing the customer experience to fail at the last hurdle. 
In the B2B sector, Amazon Business is a good example of a business providing the flexibility users want and need. It offers an experience Amazon users are familiar with in their personal lives, but with added business functionality and convenience such as the ability to buy on credit, pay by invoice, downloadable VAT invoices and spending trackers.
How to Analyze eCommerce Customer Experience
CXM needs constant attention and refinement. "If you're a distributor, retailer or reseller of any type, you have got to know what your customers are doing, and watch it," says Beck.
Here are some best practices on measuring the success of your CXM strategy:
💡 Data and insights
Businesses must focus on collecting the data and insights which are relevant to assessing and enhancing their customer experience strategy, across every possible touchpoint. 
US industrial distributor, HD Supply, for example, uses Bloomreach's insights dashboard that allows it to identify problem areas fast. "If someone reports an issue, we can use Insights to gain more data to understand it better," says Brooke Logan, Senior Product Manager, eCommerce at HD Supply.
Just last week, we had someone complain about a query for BR30 (a kind of lightbulb). By going into the dashboard, we can quickly identify queries and change navigation experiences. In this case, we set up a synonym that took 30 seconds and fixed the problem. That's a big win.
🧪 A/B testing
A/B testing can be helpful for assessing the impact of merchandising decisions, among other things. Clothing retailer Boden, for example, uses A/B testing to identify which collections resonate with customers the most, and has seen a significant increase in conversion and revenue per visit.
"A/B testing has been paramount in helping us understand our customer behavior within categories and has gone on to shape our visual merchandising strategy and approach to product presentation when we launch new collections," shares Lee Ellis-Ransome, Online Trading Executive at Boden.
📈 Customer satisfaction
The customer satisfaction score (CSAT) is an easy and instant way for brands and retailers to measure the success of their customer experience.
To calculate it, businesses send a survey immediately following a purchase or interaction, depending on the nature of their business. The survey will ask "How satisfied were you with your experience?" and provide a corresponding survey scale. The CSAT is the average score of that survey.
The Net Promoter Score (NPS) can also be a helpful metric for businesses, which is a customer satisfaction benchmark that measures how likely customers are to recommend the business to a friend. Also, via a survey, retailers will be able to determine the percentage of customers that love, are neutral or aren't a fan of the brand.
How B2C and B2B Companies Create Great eCommerce Customer Experiences
In order to win in today's fast-paced world of digital commerce, the creation and management of exceptional experiences are a must.
Here are some of our favorite examples from world-leading companies: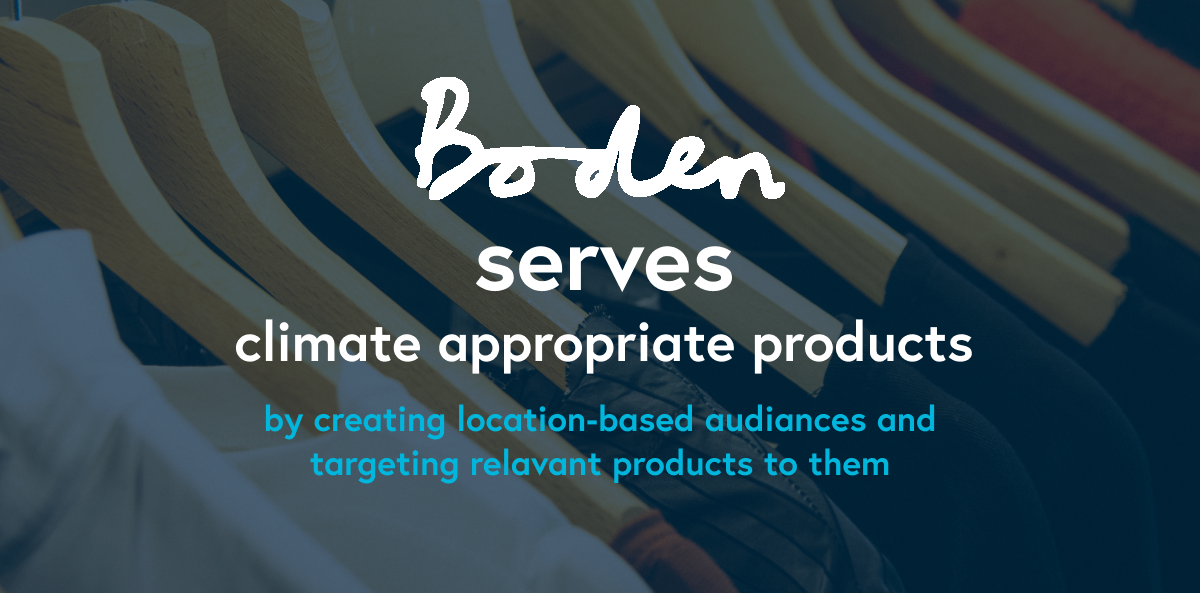 Boden:
British clothing retailer Boden saw that personalizing the customer journey would be the key to its future success. It needed a solution that would…
Provide a personalized experience for its customers 
Reduce the amount of manual rule-writing 
Give the team more agility and flexibility to react to customer needs
By partnering with Bloomreach, Boden has been able to build a personalized experience for each of its visitors. The solution, powered by AI, offers capabilities in A/B testing, slot-based merchandising, 1:1 personalization, segmentation, analytics and more. 
For example, Boden is now able to serve climate-appropriate products to shoppers by creating location-based audiences and targeting relevant products to them. It has also been able to launch 'outfitting', which is the process of offering customers a collection of clothes that go together.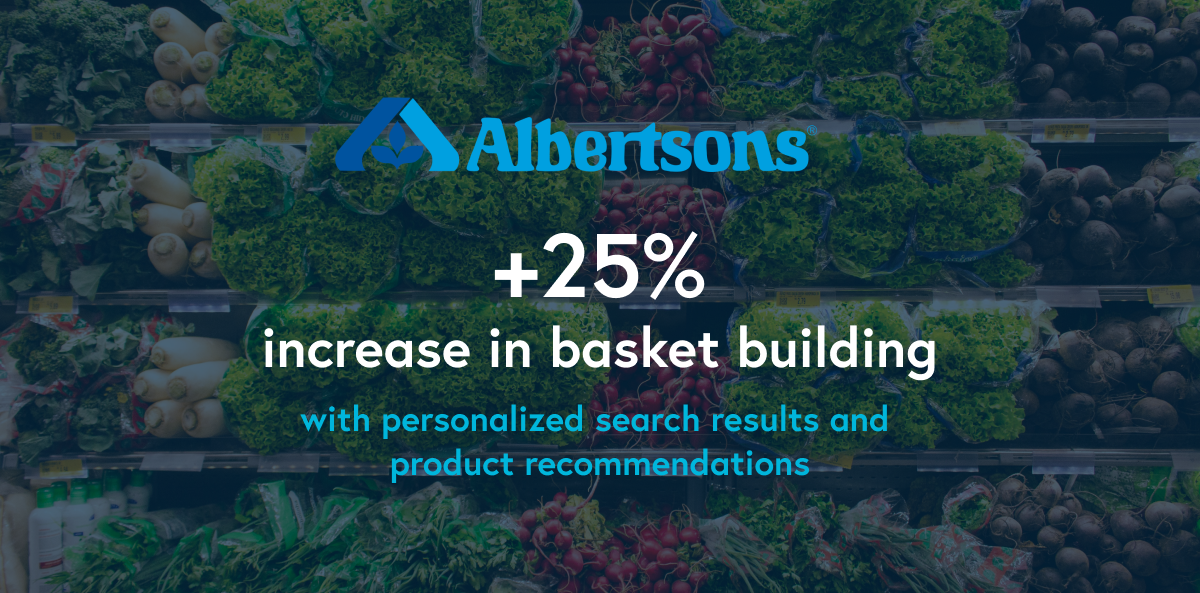 Albertsons:
Grocery store Albertsons has always been ahead of the curve when it comes to eCommerce. Keen to keep improving, it wanted to inspire its customers in what to cook for dinner, offer them multiple ways to shop and serve up personalized, relevant content wherever it could. It also needed to meet a mushrooming demand for online grocery shopping.
With nearly 50% of its eCommerce attributed to search, Albertsons saw an opportunity with product search and browse solutions to reduce the time it was taking to build a basket, increase basket size, and lift conversion rates.
To achieve this, it used Bloomreach to deliver precise, relevant and personalized search results, along with product recommendations. As a result, the basket-building speed went up by over 25%.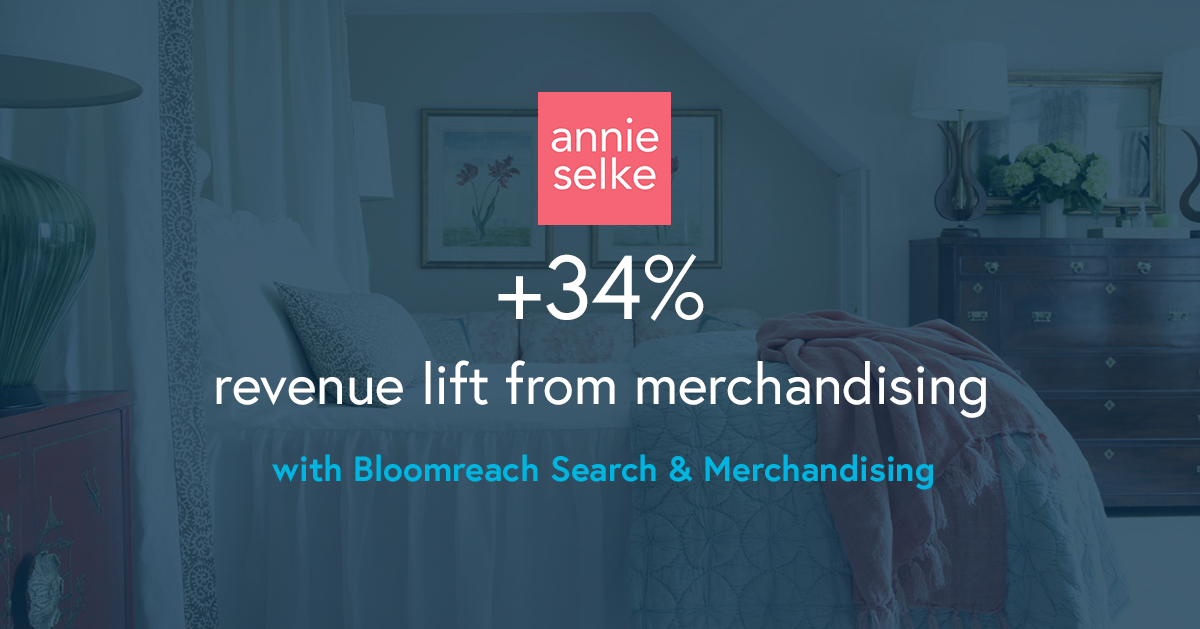 Annie-Selke:
Home interiors retailer Annie Selke had a well-established brand and the next phase was to create a frictionless shopping experience from start to finish, with merchandising at the center.
What it needed more than anything was intuitive search, to replace the poor search functionality it had in place.
It's super important to show the right products to the customer at the right time and in the place they're looking for them." explains Monica Cleveland, CMO, The Annie Selke Companies.
Implementing Bloomreach Search enabled the business to take a two-pronged approach to search. If customers know what they were looking for, they could skip past irrelevant results on the search page and head straight to the product page.
If they were less sure of their search, they would be shown highly relevant products on a search results page, based on previous user behavior. In the first six months of the program, the brand saw a 40% increase in revenue from search.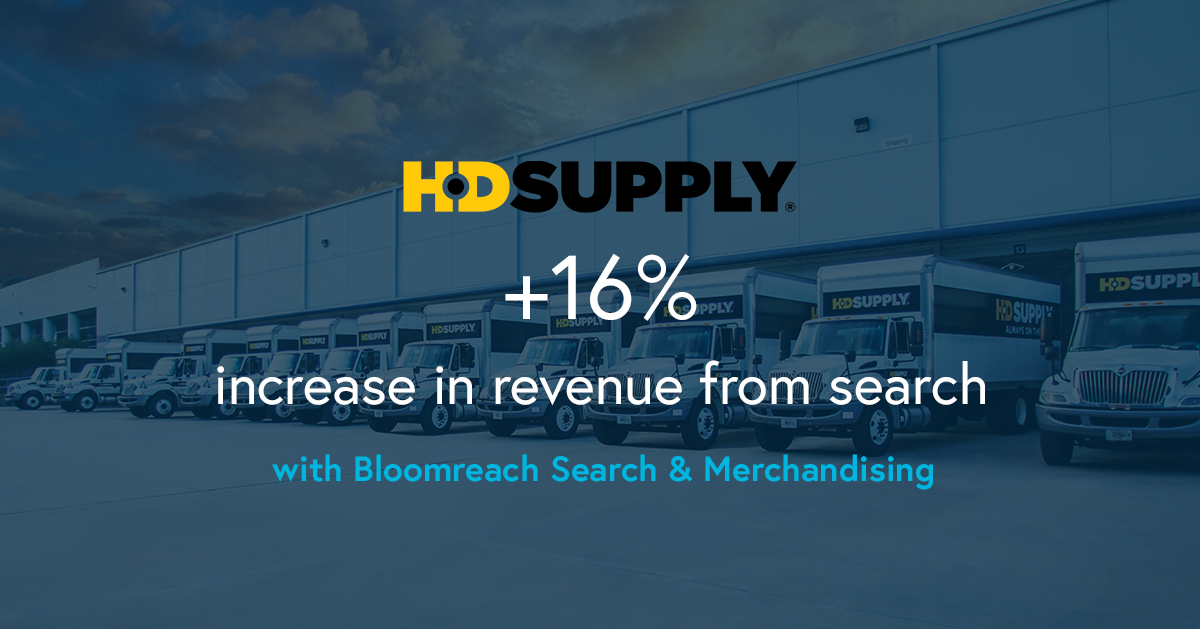 HD Supply:
HD Supply, one of the largest industrial distributors in North America, wanted to upgrade its entire user experience to B2C+, meaning it wanted to deliver the experience people are used to and expect, along with the additional features a business customer needs.
Creating a smooth buying process was critical. Brooke Logan, Senior Product Manager, eCommerce at HD Supply, says:
Customers want to be able to find the right products fast, be sure they're picking the right products, order them and get back to their day. It's all about making that 'Add to Cart' really easy.
It revamped its site search experience with the ability to 'Add to Cart' directly from the search bar. Customers now see the product image, part number, price and the 'Add to Cart' button directly in the search bar.
As a result of the program, HD Supply experienced a 16% increase in revenue from search, and its 'Add to Cart' rate from list and product detail pages increased by 4%.
Summary
The Covid-19 global pandemic has forced eCommerce customer experience into the spotlight, making it an urgent priority for businesses. Those with an effective customer experience strategy have been the winners, while others have been "stuck and scrambling to figure out a way through," says Beck.
"Every business is going to need an effective digital eCommerce channel, to plan for what happens next. Often it takes a dramatic event, like Covid-19, to change people and spur them into action."
Now is the time for retailers and brands to get back to basics and focus on the essence of experience, and the type of relationship they would like to nurture with new and existing customers.
Above all, the experience they build must be convenient, but it also needs to be an immersive and inspiring adventure that will keep customers coming back.