See All Use Cases
Conversion Dashboard
This dashboard displays the purchase funnel, split across devices, and session conversion by traffic source. It serves as a tool for understanding conversion data, from session start to purchase and to understand whether sources of traffic, devices, or countries influence conversion.
use-case-tag-strategic-insights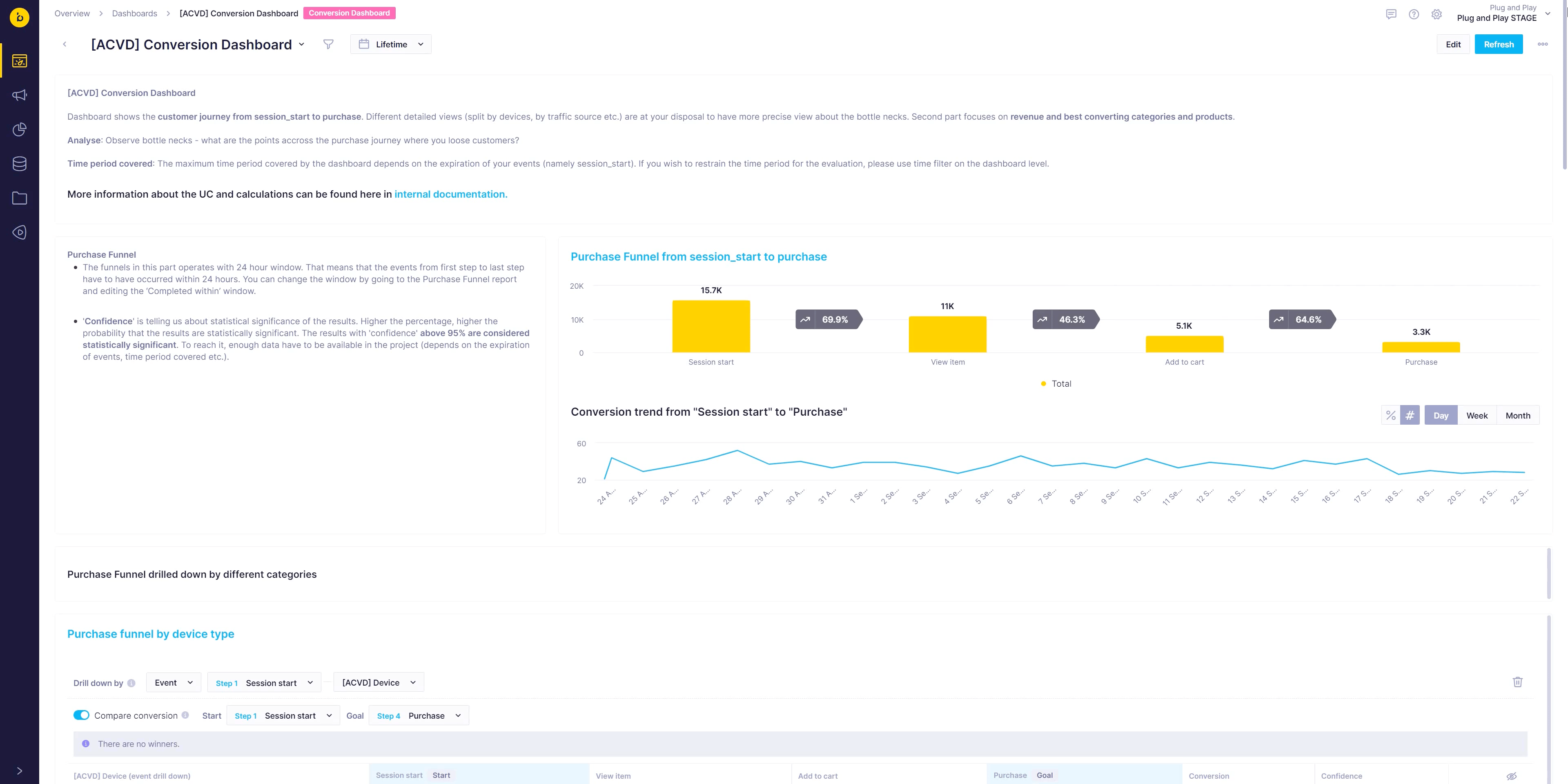 Optimize conversion rates using real-time insights by accessing the data directly. Gain more control and understanding of your data to drive product page conversion, increase overall RPV, and improve your business performance.
"Conversion rates are an effective way of comparing and contrasting the performance of multiple advertising channels. They can also be used to set ROI expectations when scaling a campaign."
Explore more from our Use Case Library