Commerce Experience
C-Suite Secrets to Success for D2C Brands
The massive amount of new direct-to-consumer brands over the past few years has led to a shift in the relationship between brands and consumers.
Direct-to-consumer means selling directly to customers online and therefore bypassing all the middlemen (wholesalers and retailers) that could stand in the way of the sale. This gives control of the customer experience and the ever-important first-party data back to direct-to-consumer companies who choose to operate a direct-to-consumer model.
In today's online marketplaces, new customers are coming in at a faster pace and existing customers are coming back more frequently than was observed before the COVID-19 pandemic. Digital commerce has grown significantly and this has led to a changing D2C landscape. D2C brands investing in new strategies to foster brand loyalty will be the ones who find themselves on top.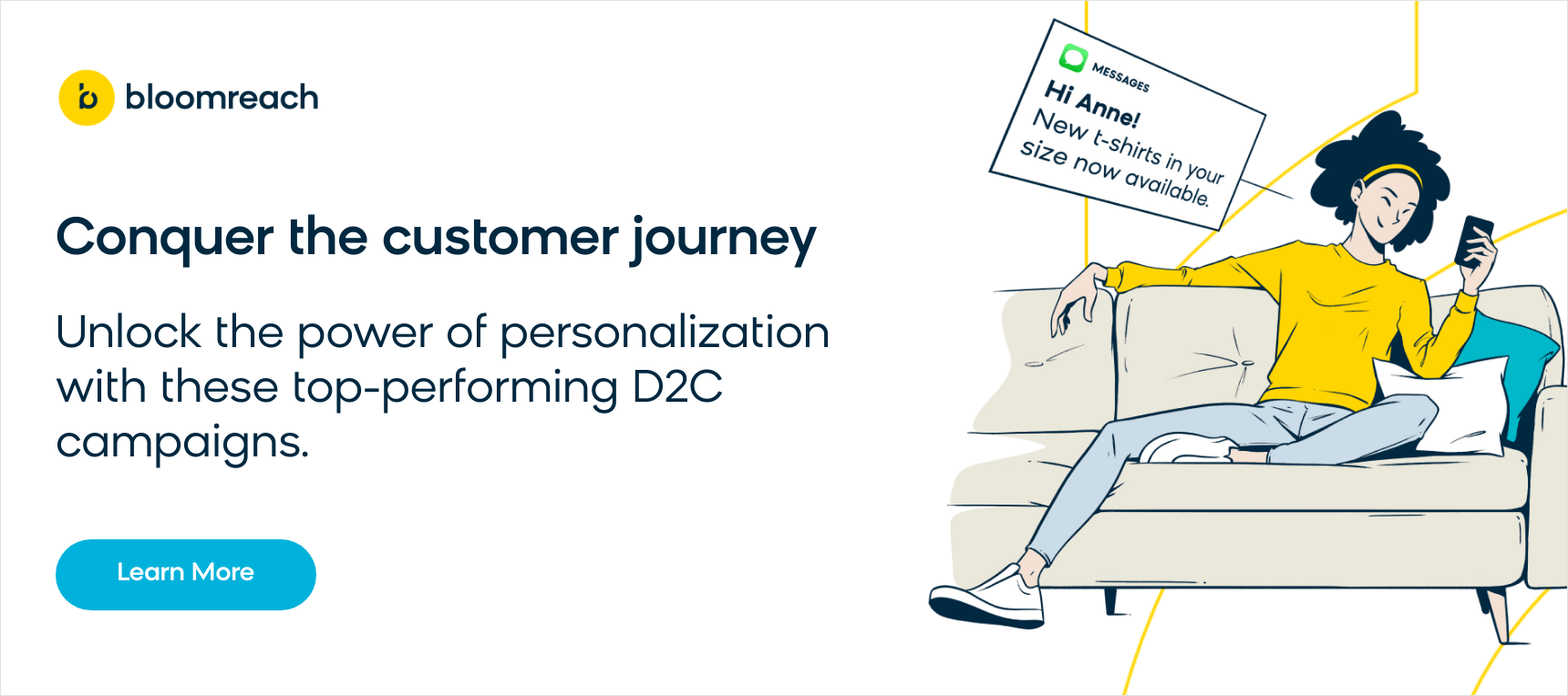 Winning For D2C Brands Starts With Intentionality 
Winning with a D2C model does not happen by accident. A D2C model is designed to facilitate a closer relationship with customers online but this comes with hard work and intentionality on the brand's part. 
There must be concerted effort to create a sense of community around products and services and to appropriately distribute your messaging to customers. 
Bloomreach customer Williams Sonoma is a perfect example. One of the largest catalog retailers in the world, Williams Sonoma's business model calls for selling directly online rather than in retail stores as it does three-quarters of its business digitally.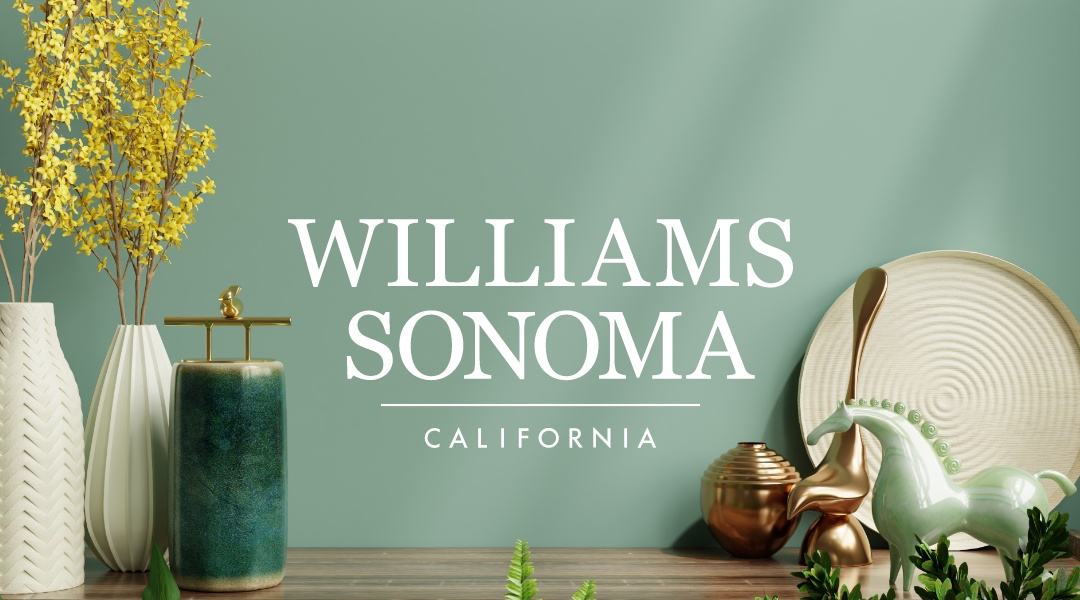 Many companies winning with D2C, including Williams Sonoma, are less concerned with categorizing themselves as a business and more concerned with serving their customers. This is a unique selling point for brands with their own website and an advantage for them compared to using retailers or wholesalers or just trying to succeed in a traditional retail environment.
"So now, are they a retailer? Or are they a branded manufacturer? Are they digital?" Bloomreach CEO and co-founder Raj De Datta said of Williams Sonoma. "It's not clear. But what's clear is that they're winning in the category."
How are companies like Williams Sonoma winning? De Datta points to three things: 
Deeply understanding what customers are seeking. An experience has been built that doesn't just focus on knowing what customers are buying, saying, and looking for. A customer experience must focus on deeply understanding who customers are and what they represent. 
Rethinking the model of the organization. The companies who do D2C best "feel like software businesses", De Datta said. Having a centered team that is cross-functional by design across product, development, marketing, and merchandising aligned around the premise of serving customers is most optimal. 
The assembly of tools and technology that allows for growth. It's impossible for brands to hire enough people year in and year out to keep up with growth. Let artificial intelligence help. 
D2C Brands Must Get a Closer Relationship With Customers
Winning with a D2C model starts with putting the customer first to help generate brand awareness and offering personalized customer experiences to build brand loyalty. 
Easy enough, right? But how should companies actually go about accomplishing this to facilitate their new model and fully invest in optimizing their online sales? 
It starts with brands making every effort to provide an elevated customer experience to keep customers coming directly to them. Whether that's reaching out to your customer base to generate customer feedback, running paid ads to create a buzz, or focusing on direct marketing with your target audience, investments must be made across multiple channels to start this process.
"It is absolutely essential for established brands, if they haven't already, to very quickly become world-class at competing against the digital natives telling their story differently than they ever have before and establishing a direct relationship and connection to their consumers," said Brent Bellm, Chief Executive Officer and Chairman of BigCommerce. "They need that instant feedback. What do the customers like? Are they able to sell to segments or consumers in different locations than their third-party retailers have been traditionally able to reach?"
Consider these statistics from Group M: 
By 2027, e-commerce sales are projected to break the $10 trillion mark. That would equate to 25% of retail sales happening online by 2027. 
55% of consumers now start their e-commerce shopping journey on the website of a branded manufacturer. That is second only to marketplaces. 
62% of companies stated their fastest growing channel is direct online business. That is up from 34% pre-pandemic. 
Those statistics alone are enough to think long and hard about investing time, money, and effort into an effective D2C model. 
Another reason? Data. Data is arguably the world's most valuable resource. The more customer data that can be collected directly from the customer, the better.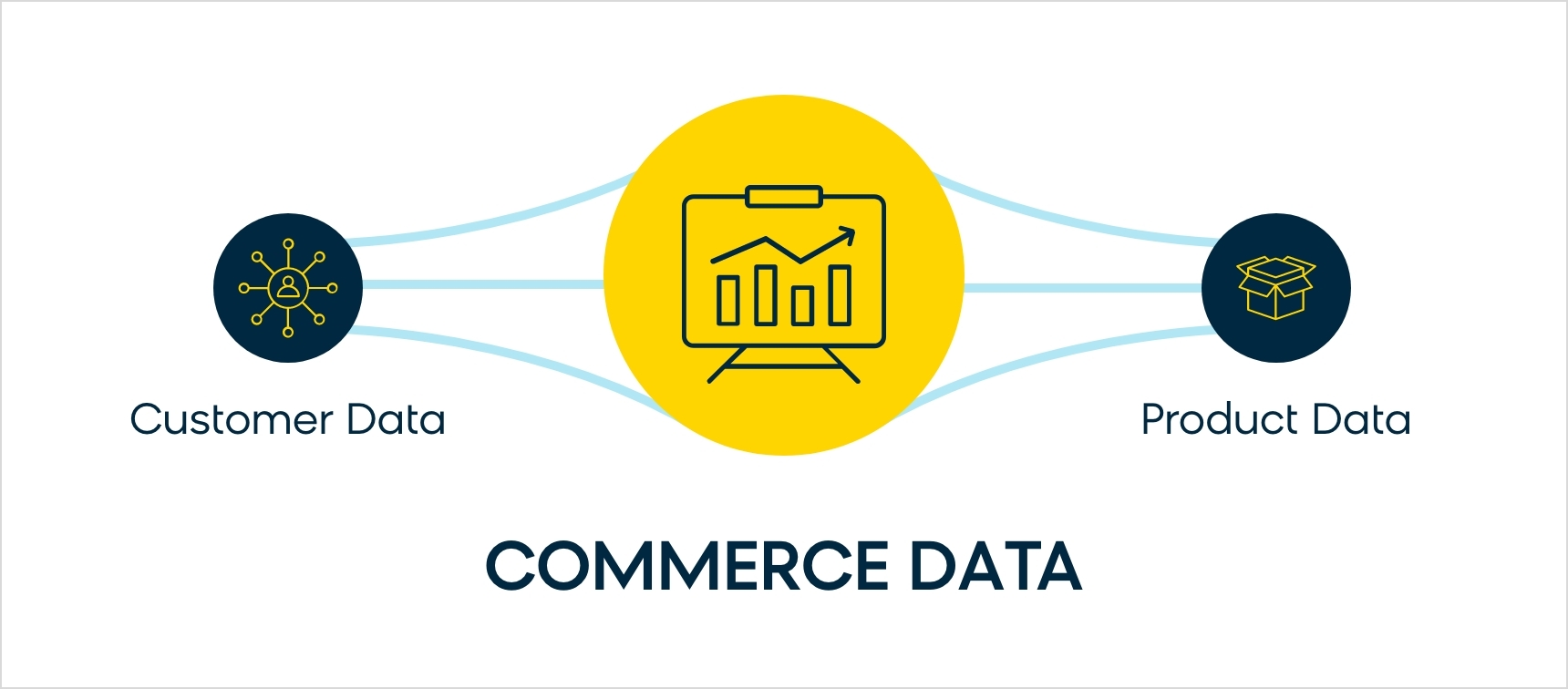 "The data that is being collected is indescribably valuable," said Steve Soechtig, Global CEO of Ogilvy Experience. "But beyond that, it also is an opportunity for the brand to truly control the narrative, and the experience all the way through to the point of transaction. Then the relationship can be retained with the consumer beyond the point of transaction, gathering feedback, gathering inspiration that may contribute into new product development that may contribute to new campaign ideas, or that simply may contribute to information that then can be shared back out into the marketplace, providing additional value to aspirational consumers that potentially have never engaged with the brand."
The Possibilities With a Digital Community for D2C Brands
One solution for brands to expand past simply relying on their physical retail stores to communicate with customers is to create a two-way communication channel with their customers in the form of a digital community. 
Members of this community likely share a strong loyalty to the brand or other topics in relation to the brand. A digital community is the perfect opportunity for companies to bring valuable information, initiate conversations, and garner feedback from loyal customers without being salesy or pushy. 
Soechtig shared an example of a successful digital community from Nestle that was focused on serving as a resource for expectant mothers. The digital community served as the perfect resource to ask/answer questions, learn about products, and use Nestle's and other customers' knowledge as a resource in true direct-to-consumer fashion. 
"Nestle wanted to grow the category of baby and maternal products," Soechtig said. "Rather than exclusively marketing the products and their value, a digital community was instead created."
The popularity of the digital community exploded during the pandemic when the risks for expectant mothers to gather in person at brick-and-mortar stores or elsewhere were amplified. Online conversations in the digital community replaced in-person discussions for many soon-to-be mothers. 
"It was a remarkable example of how digital engagement and innovation can lead to exceptional growth," Soechtig said. 
Nestle's digital community was a major success it went straight to consumers online who were in need. How can your D2C brand do the same?

Bloomreach Supports D2C Brand Growth
Bloomreach has supported D2C brands for over 13 years and has Engagement, Discovery, and Content product offerings that allow business to offer personalized experiences to customers and grow their own revenue. Powered by a customer data engine, Bloomreach can connect all of your customer and product data to orchestrate and deliver real-time personalized experiences from a single place. 
If you're interested in learning more about how Bloomreach can help you reach your goals, schedule a personalized demo today.