See All Use Cases
Watchdog automatic price drop alert on viewed items
The watchdog automatic price drop alert on items viewed twice in a month will automatically send an email when there's been a price drop. This incentive may persuade the customer to make the purchase.
metric-conversion-rate,
metric-rpv,
metric-revenue
use-case-tag-content-personalization,
use-case-tag-brand-reputation,
use-case-tag-purchase-experience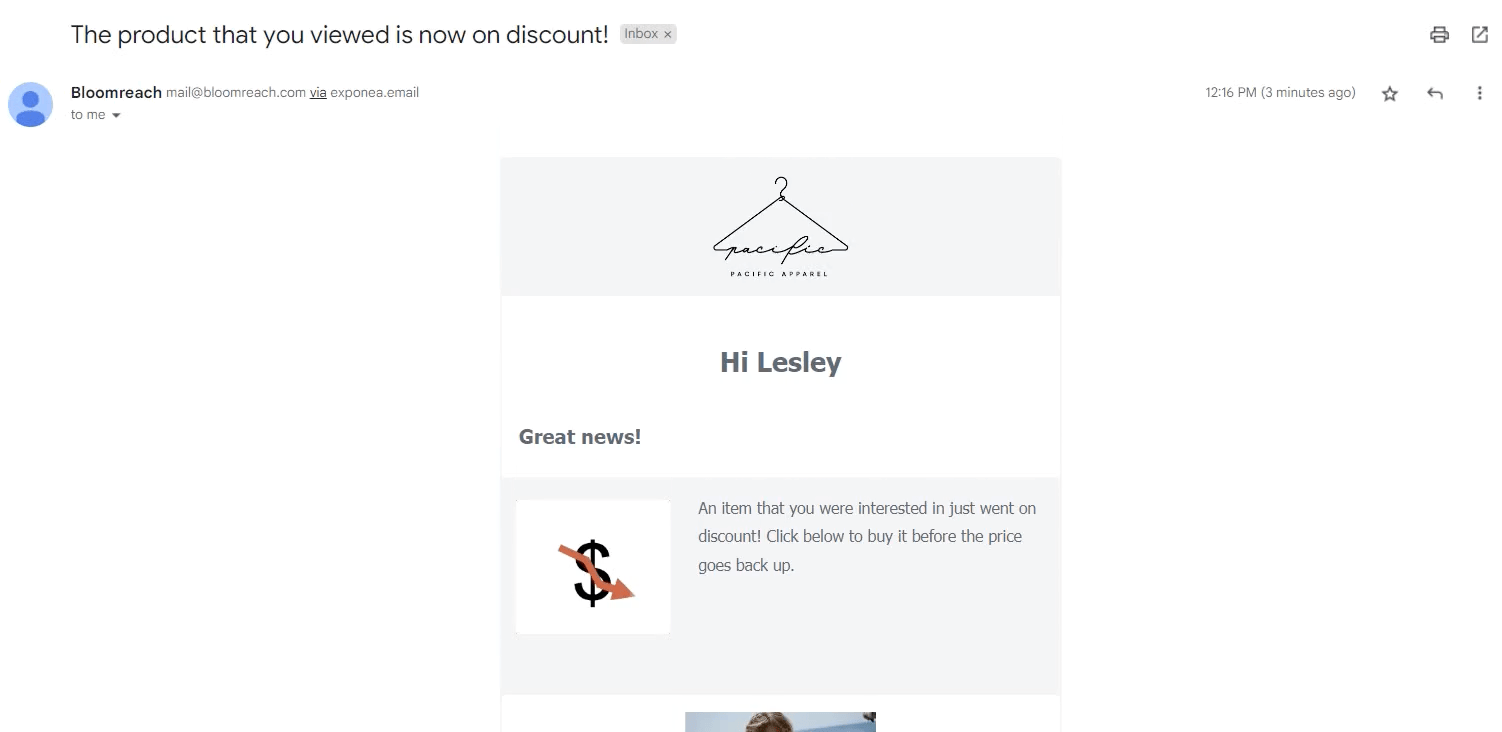 When a customer views an item multiple times, it implies interest. A decreased product price can be just the nudge for a hesitant customer to make a purchase. Communicate with your customer and notify them when the item viewed has a lower price.
"Notify your customers when a desired item of their choice drops to a lower price. Communicate directly with your customer base when an item's price decreases to increase the likelihood of their purchase and to also drive customer loyalty."
Explore more from our Use Case Library