See All Use Cases
Reactivation Campaign for Disengaged SMS Subscribers
This Use Case allows automated and personalized SMS messages, addressing clients by their first name and referencing their last purchased product, to encourage their return and motivate them to buy. It includes a working automated scenario with an SMS journey and a custom evaluation dashboard for monitoring performance.
metric-conversion-rate,
metric-cltv,
metric-active-subscriber-base,
metric-purchase-frequency
use-case-tag-customer-behaviour,
use-case-tag-customer-retention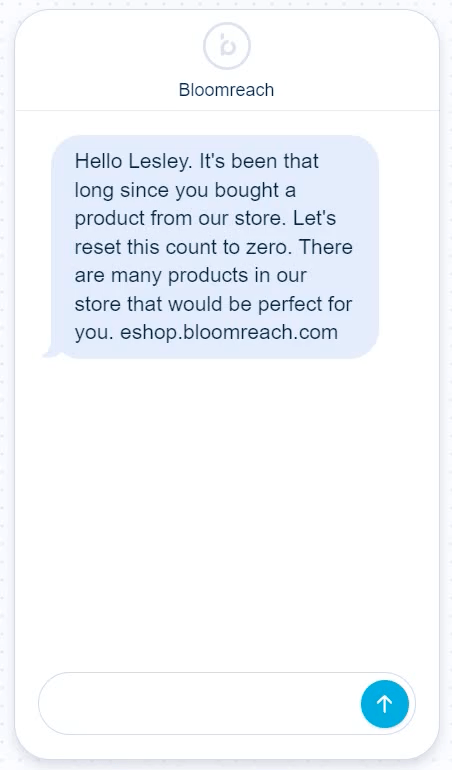 This Use Case offers a straightforward solution for clients seeking to identify and re-engage with lapsed customers. Lapsed customers, defined as those who have not made a purchase or interacted with you for a specified period, can be reactivated through personalized communication strategies this Use Case provides. Re-engage your customers and bring them back into the fold!
"Approximately 75% of customers who leave their carts without completing a purchase have the intention to finalize it later. Use personalized SMS messages to get them back!"
Explore more from our Use Case Library