See All Use Cases
Free Delivery Banner
Incentivize a higher volume of purchases with a pop-up banner informing customers that they can get free delivery on items that fulfill the free delivery criteria, such as making a purchase above a certain threshold. A free delivery incentive encourages customers to purchase more products.
metric-basket-size,
metric-rpv,
metric-aov
use-case-tag-purchase-experience,
use-case-tag-checkout-optimization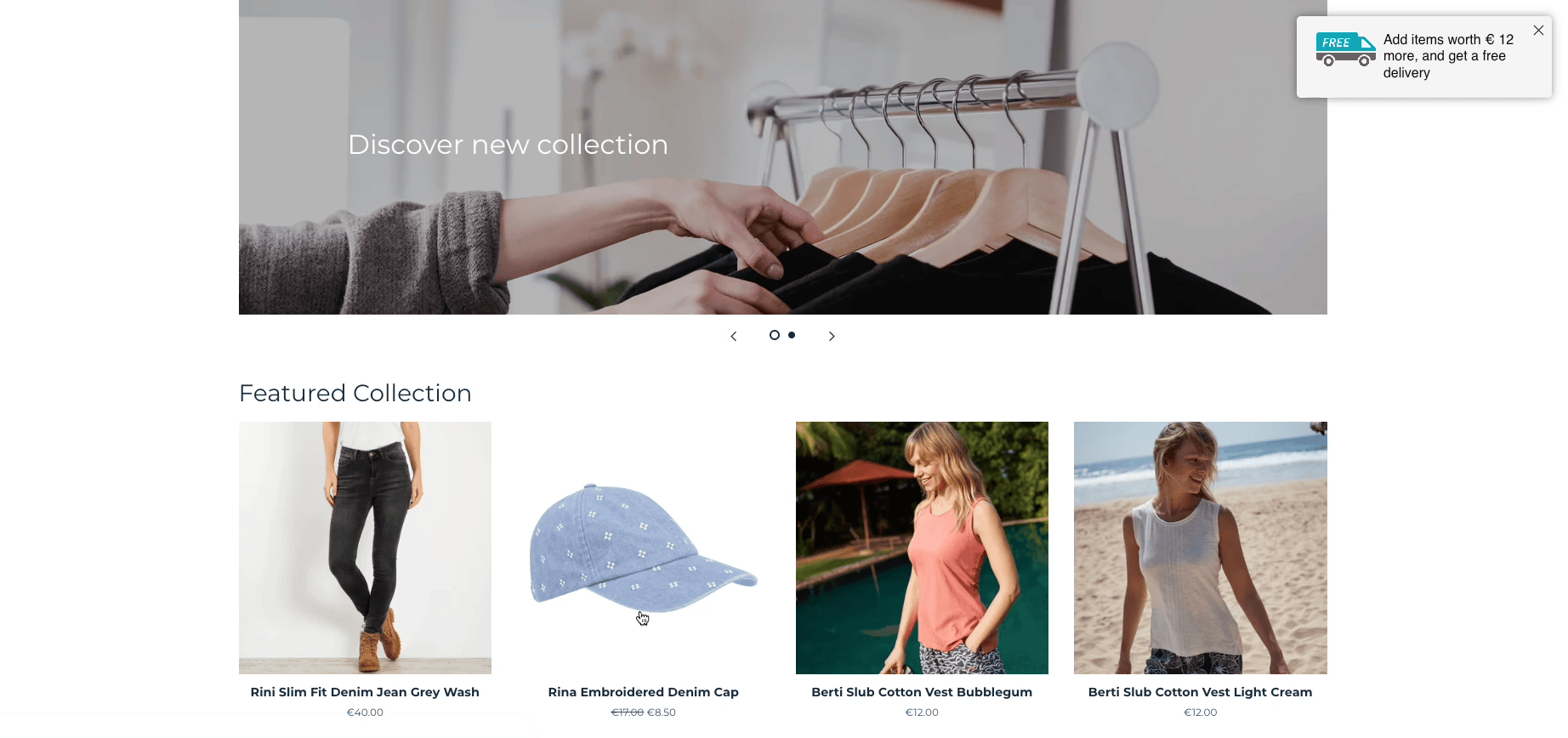 Turn website visitors into customers by highlighting your free shipping threshold. The addition of a website banner will encourage them to add to their shopping cart in order to attain free shipping and complete the purchase.
"79% of consumers say free shipping makes them more likely to shop. The incentive improves the online experience and removes the barrier that shipping costs create."
Explore more from our Use Case Library