See All Use Cases
Purchase Anniversary Recommendations
This use case sends your customers an email six months and/or 12 months after the customer's first purchase. It includes personalized recommendations that drive longterm customer loyalty, and deliver a unique customer experience.
metric-conversion-rate,
metric-revenue,
metric-purchase-frequency
use-case-tag-customer-loyalty,
use-case-tag-brand-love,
use-case-tag-ai-productrecommendations,
use-case-tag-customer-retention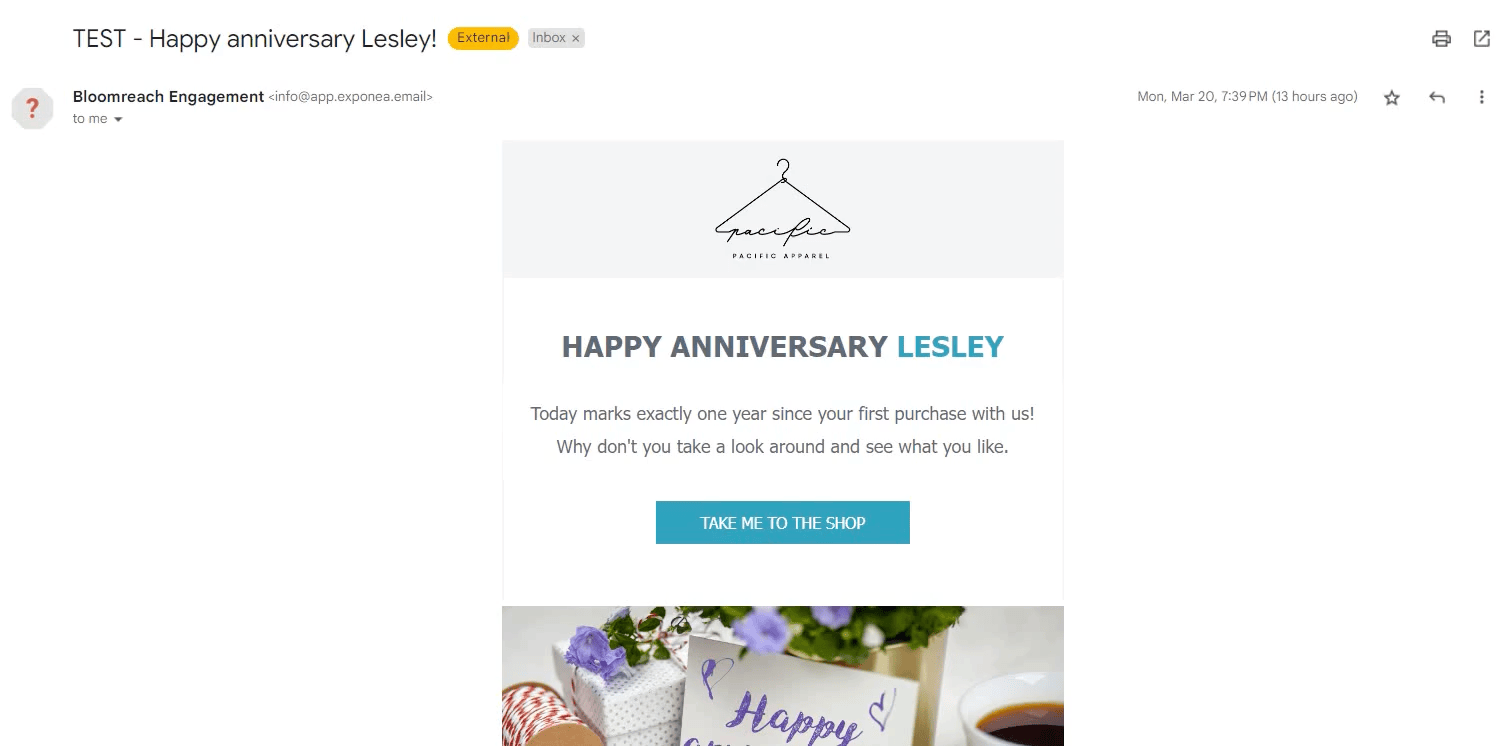 Many marketers struggle with keeping their customers engaged over a long time period. Avoid this by sending a personalized communication to your customers that will pleasantly surprise them, and remind them with the past purchase from your brand.
"4 out of 5 consumers repeat purchases to companies that create personalized experiences. Reach out to your customers with unique personalized emails to celebrate their first purchase anniversary, strengthen their loyalty and increase their CLV."
Explore more from our Use Case Library