See All Use Cases
Email Deliverability Dashboard
Gain insights with an overview of an email campaign's deliverability metrics such as delivery rate, hard bounce, and more. Use these insights to optimize deliverability, support your email reputation, and spare your customers from irrelevant or annoying emails.
use-case-tag-strategic-insights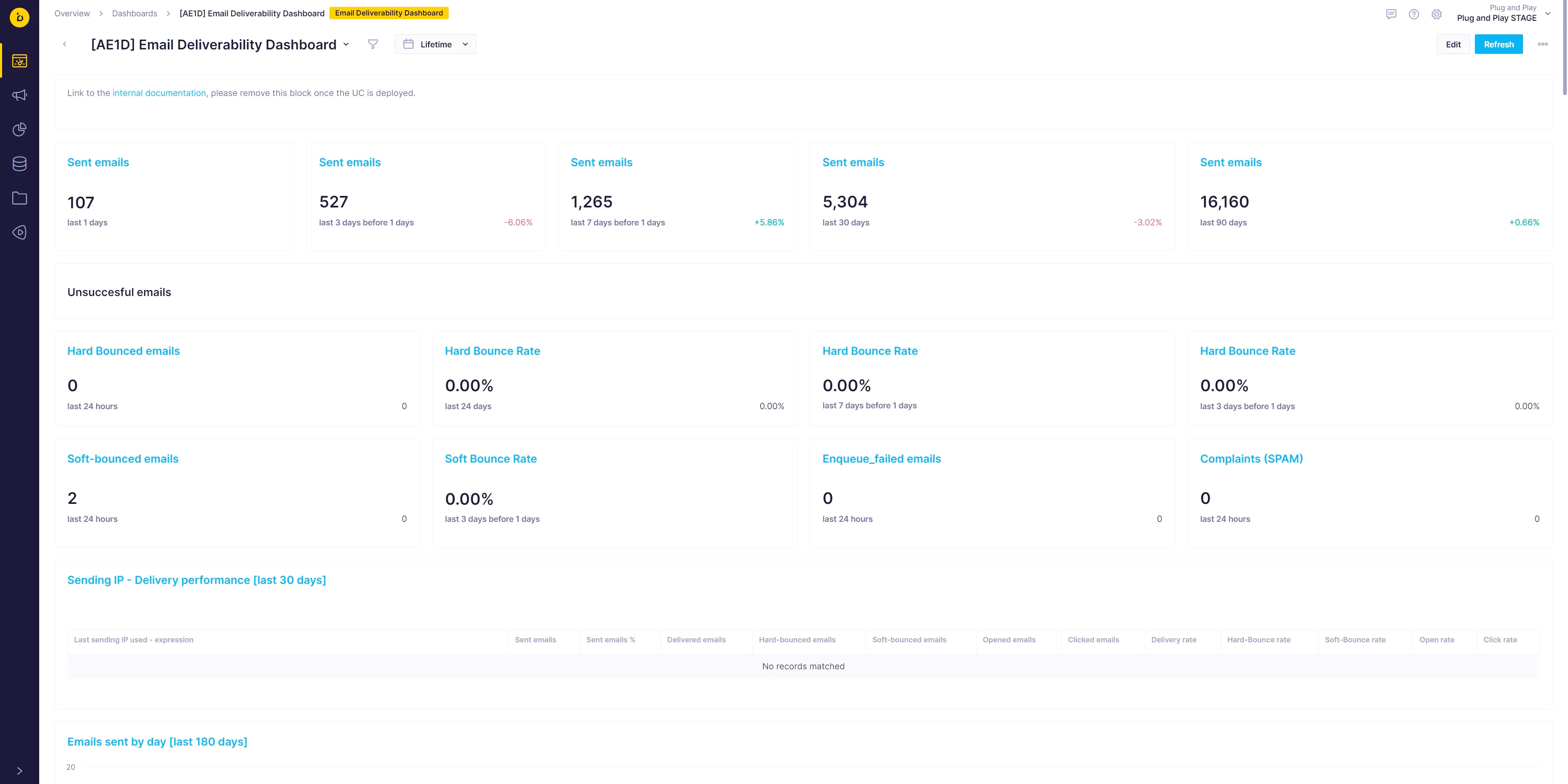 Optimizing deliverability is a crucial goal for any email marketer. The dashboard gives deep insights into email metrics, helping marketers to understand their emails and audience, and improve their campaigns and audience segmentations.
"One in five emails is not getting to the inbox, meaning only 80% are. That might seem like a high enough number, but an email that fails to get into the inbox is essentially an email that was never sent."
Explore more from our Use Case Library