See All Use Cases
Cart Update Pop-up Banner With Recommendations
After a customer adds an item to their cart, display a banner with products purchased by similar customers. By showing the customer additional products that were purchased alongside the item in their cart, you'll increase the likelikhood of a spontaneous purchase.
metric-conversion-rate,
metric-rpv,
metric-aov,
metric-revenue
use-case-tag-content-personalization,
use-case-tag-checkout-optimization,
use-case-tag-ai-productrecommendations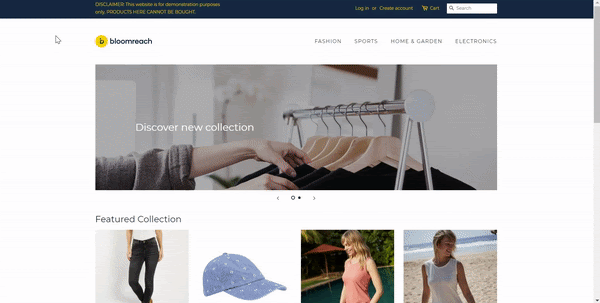 A customer who has items in their cart is more likely to add additional items. This is a perfect opportunity to attempt an upsell your customers based on segment. Keep it simple by only selecting the most relevant products from your catalog and by utilizing our recommendations engine.
"Marketers use banner ads because they promote brand awareness. They're also great lead generators. Banner advertising is attractive because it can help create brand awareness, generate leads, and retarget an audience."
Explore more from our Use Case Library