See All Use Cases
Birthday Campaign
Increase your brand loyalty by surprising your customers with a discount on their birthday. Send them a personalized email with a gift to show how you're thinking about them on their special day! Remember, timing is key.
metric-conversion-rate,
metric-revenue,
metric-purchase-frequency
use-case-tag-customer-loyalty,
use-case-tag-brand-love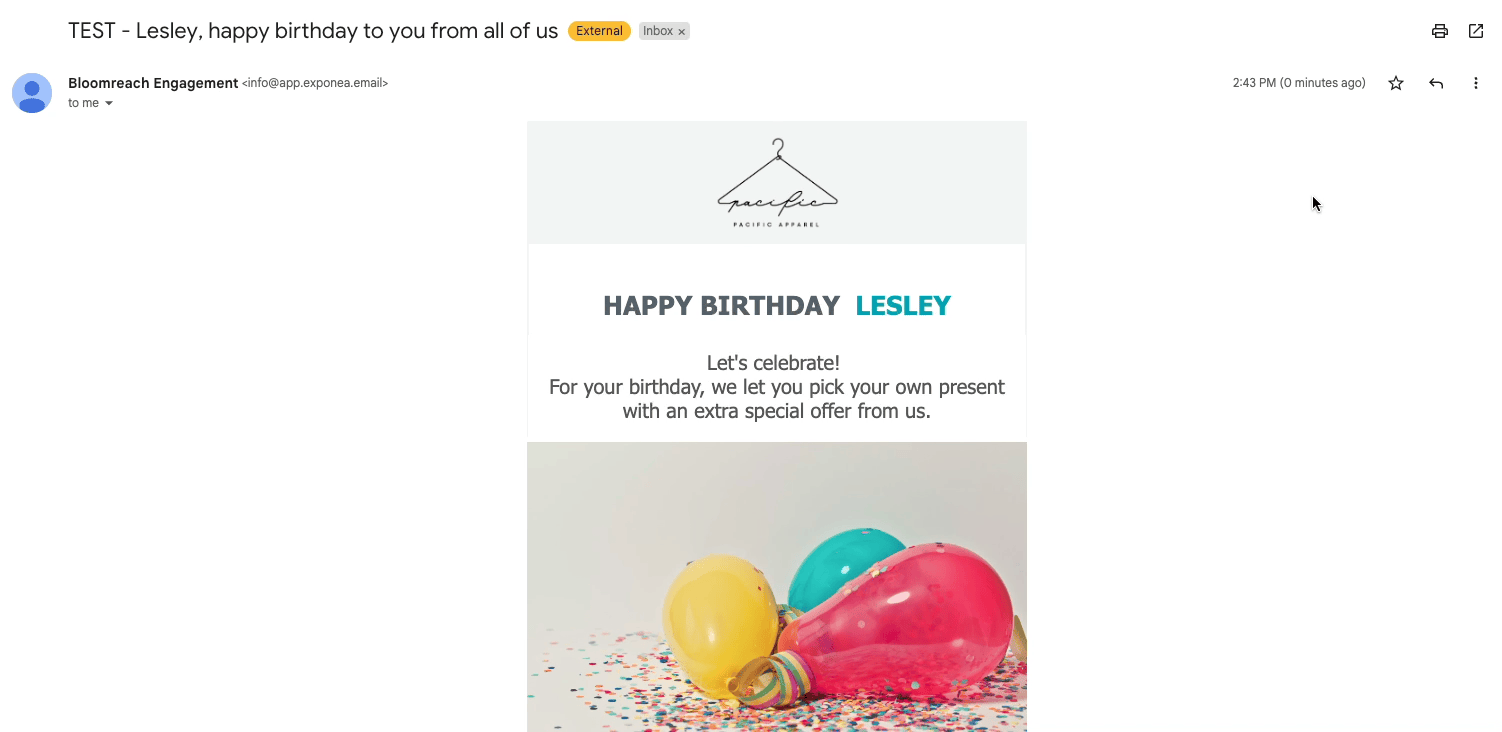 Have you ever reached out to your customers on their birthday? Make them feel special with a personalized message and gift (voucher/coupon code) to help them celebrate. Connecting with your customers on their birthdays strengthens brand loyalty.
"Compared to regular promotional campaigns, birthday campaigns result in a 481% higher transaction rate, generate 342% more revenue per email, and have a 179% higher unique click rate."
Explore more from our Use Case Library