Back to Whitepapers
The Best Campaigns for Hospitality Marketing
An in-depth guide to the best-performing digital campaigns for marketers in the hospitality industry to drive engagement, conversion, and long-term relationships with their customers.
By Michael Lee
05/09/2023
15 min read
Introduction
After the height of the pandemic, it's no surprise that there's been a resurgence in people seeking to go out to eat and stay in new places. Hospitality has seen a great comeback as the industry bounced back and entered recovery mode.
While the industry has had its fair share of challenges in the face of change and disruption, one truth remains: Hospitality is a profoundly customer-centric industry. Trust, relationships, and great experiences are paramount to whether or not people choose to become loyal customers.
The eagerness to go out and experience new things is top of mind for people, but continued economic uncertainty means that consumers are more intentional with their purchases and are more likely to shop around and choose competitors that offer better, more personalized experiences.
According to a study by Movable Ink, 68% of customers are more likely to be loyal and/or purchase more if a brand is engaging and building personal relationships with them; 46% of them said that personalization builds trust in a brand.
If you want your hospitality brand to stand out amidst a sea of competitors, you'll need the right solution to help you deliver relevant, personalized experiences in real time to your customers.
In this guide, we'll take a look at 20 different digital marketing use cases that hospitality brands are taking advantage of to engage customers as the industry reboots.

Increase Conversion Rates
Campaigns That Increase Conversion Rates
    Automated Price Drop Notifications
Problem
Customers want to find the best price without having to constantly monitor your site for updates. 
Solution
Give deal hunters and budget-conscious travelers an enticing reason to become a subscriber (and eventually a customer) by providing them with the option to watch their desired flights and bookings. Automatically send a price drop notification or availability update as soon as there is a change. Plus, you can use your visitors' preference data to offer them relevant recommendations as alternatives in case there are no new updates regarding their desired destination.
Impact
Conversion rate
Content engagement

Channels
Email
SMS
Push
In-app

    AI-powered Personalized Recommendations
Problem
Sub-par, irrelevant search experiences are incredibly frustrating. Customers want recommendations of products and services they would actually want to buy.
Solution
Use native AI-powered recommendations and predictions to recommend hotels, restaurant bookings, services, and more based on a customer's affinity and past behavior, and match them with available inventory in real time. You can also choose a model that suits your needs, such as offering recommendations based on other customers with similar interests.
Impact
Conversion rate
Content engagement

Channels
Web and app
Email

    Contextual Personalization
Problem
Providing the best possible customer experience is dependent on you truly understanding your customers. What are their purchase drivers? Is it price? Convenience? Exclusivity, perhaps? Without understanding each visitor's context, you can't deliver true real-time 1:1 personalization.
Solution
Unlike A/B testing, contextual personalization uses AI and machine learning to determine which offer a customer is most likely to convert with. For example, if you're deciding whether you should offer a discount, free service, or upgrade, you can create multiple banner variants with different offers and content, and then match each one to an individual visitor to boost conversion rates. In this way, contextual personalization offers a faster path to valuable insights and results than traditional A/B testing.
Impact
Conversion rate
Global completion

    Personalized Newsletters
Problem
Newsletters typically have lower engagement and conversion rates — mostly because they are automated and on batch-and-blast schedules.
Solution
Go the extra mile and personalize your emails with visual imagery and offers based on a customer's last viewed item, destination affinity, and other browsing data. For example, for a customer who has a clear affinity for wellness packages, you can personalize your newsletter with a header image of a spa, followed by packages and services to promote relaxation and wellness.
Impact
Conversion rate
Content engagement

    Abandoned Bookings Retargeting
Problem
Your customers are thinking about booking with you and even take the step of adding to cart or getting to the reservation page. Then…nothing happens.
Solution
With omnichannel campaigns, you can stay in touch with your customer and remind them about an incomplete booking. Directly remind them via email or send them to a paid campaign with content specifically created to give that one last push to convert. You can also use SMS or push notifications to send final reminders with a special discount offer.
Channels
Email
Paid ads
SMS
Push

    Prediction-based Goals
Problem
How do you really know you're targeting the right customers and not wasting valuable ad spend?
Solution
With AI prediction models, you can see which visitors are most likely to make a booking or identify those less likely to book. Set different goals for those two segments. For example, give an immediate bonus to those likely to book during the session to increase goal completions. Or, offer a bonus for signing up to a newsletter subscription for those unlikely to make a purchase during the session.
    Zero-party Data Collection
Problem
Expectations for data privacy continue to rise, which means companies need a better approach to gathering customer data and preferences.
Solution
Allow your visitor to tell you their preferences directly. Let them configure their own experiences by providing you with their preferred services, price ranges, number of visitors, and more. Zero-party data is the data that customers intentionally and proactively share with a brand. You can use web and app personalization tools to collect this data directly on the website and adjust your offers in real time.
Impact
Conversion rate
Content engagement

    Popular Items Through Product Performance Data
Problem
Customers can be hesitant to try different items without social proof.
Solution
Ever thought about trying a new food option, but weren't sure if it would be any good? With product performance data, you can answer this question for all of your customers. Create a "most popular items" list and send it to your customers, creating social proof content promoting your most successful menu items.
Impact
Conversion rate
Content engagement

Campaigns That Increase Customer Lifetime Value (CLTV)
    Welcome Flow
Problem
Your ideal prospects have recently subscribed, but they're not yet ready to make a reservation. 
Solution
Set up a specialized communications flow to introduce new subscribers to your brand before sending them directly to your newsletter list. This curated content flow will help you stay top of mind and ultimately incentivize them to make a purchase. With omnichannel campaigns, you can go beyond emails to include SMS/MMS, push notifications, in-app messages, or even paid ads to provide new subscribers with engaging content.
Impact
Active subscriber base
Conversion rate
CLTV
Content engagement

Channels
Email
SMS
Push
In-app
Paid ads

    Ad Optimization With Lookalike Audiences
Problem
You've had success gaining valuable customers, but now you want to win over more high-value prospects. How can you target your ideal audience?
Solution
Automatically send customer segments with the highest LTV as audiences to social platforms (such as Facebook, Instagram, or Snapchat) and create lookalike audiences to find more people with similar purchasing potential. By relying on the first-party data of your most valued customers, you can create lookalike audiences based on a seed list of your own customer data that can include past behavior, customer attributes, and predictions.
Impact
Conversion rate
CLTV

Channels
Facebook ads
Google ads
Snapchat ads

    Best Channel Prediction
Problem
The nature of digital media and the modern buyer journey means your customers interact with your brand across multiple channels and touchpoints. How do you know which channel your customer is likely to show up on and convert?
Solution
Use AI predictions to determine which channel is a customer most likely to engage with to make your channel distribution more effective and increase conversion rates. To create long-term customers, it's important to stay top of mind and send campaigns to places where they are active, thus more likely to engage with your content.
Impact
Content engagement
CLTV

Channels
Email
SMS
Push
In-app
Paid ads

    Upsell/Cross-Sell Campaigns
Problem
You've already spent valuable marketing dollars to get customers to choose your brand. Now, you need to maximize order value to increase ROI.
Solution
Nurture customers who are getting ready for a visit. Send engaging content with recommendations and additional services, such as room upgrades, wellness packages, special menu items, activities, and more to increase booking value. Email will be your most effective channel here, as it can be seamlessly integrated with transactional communication.
    Upsell for Third-party Products and Services
Problem
If you have partners you want to promote, you'll want to get them in front of customers without feeling intrusive.
Solution
With visitors coming to your hotel or venue, there's a good chance they'll want to experience more while visiting your area, and will be looking for fun activities, tours, and places to visit. Use this opportunity to recommend relevant partnered promotions.
    Transactional and Marketing Communications Combined
Problem
The hospitality industry is inherently a service industry, and requires consistent and personalized communications in order to provide the best customer experience.
Solution
By using the same ESP for both transactional and marketing communications, you can streamline this communication and make sure the branding and templates are the same. What's more, you can combine important information the customer's looking for with additional offers to capitalize on the higher engagement of transactional emails.
    Seasonal Promotions
Problem
Customers seek to plan ahead by searching for the best deals during holidays or festive periods, and don't want to be disappointed with a lack of availability or unaffordable prices.
Solution
Promote seasonal events in your region. For example, holidays like Christmas, summer break, or cultural events are great opportunities to drive repeat bookings. Identify audiences who frequent these seasonal events, either with data available from browsing behavior or past purchases/recent views. You can then target them with available inventory and the most up-to-date pricing ahead of the peak rush to secure advance bookings and offer the best prices.
Channels
Email
Paid Ads
SMS
Push
In-app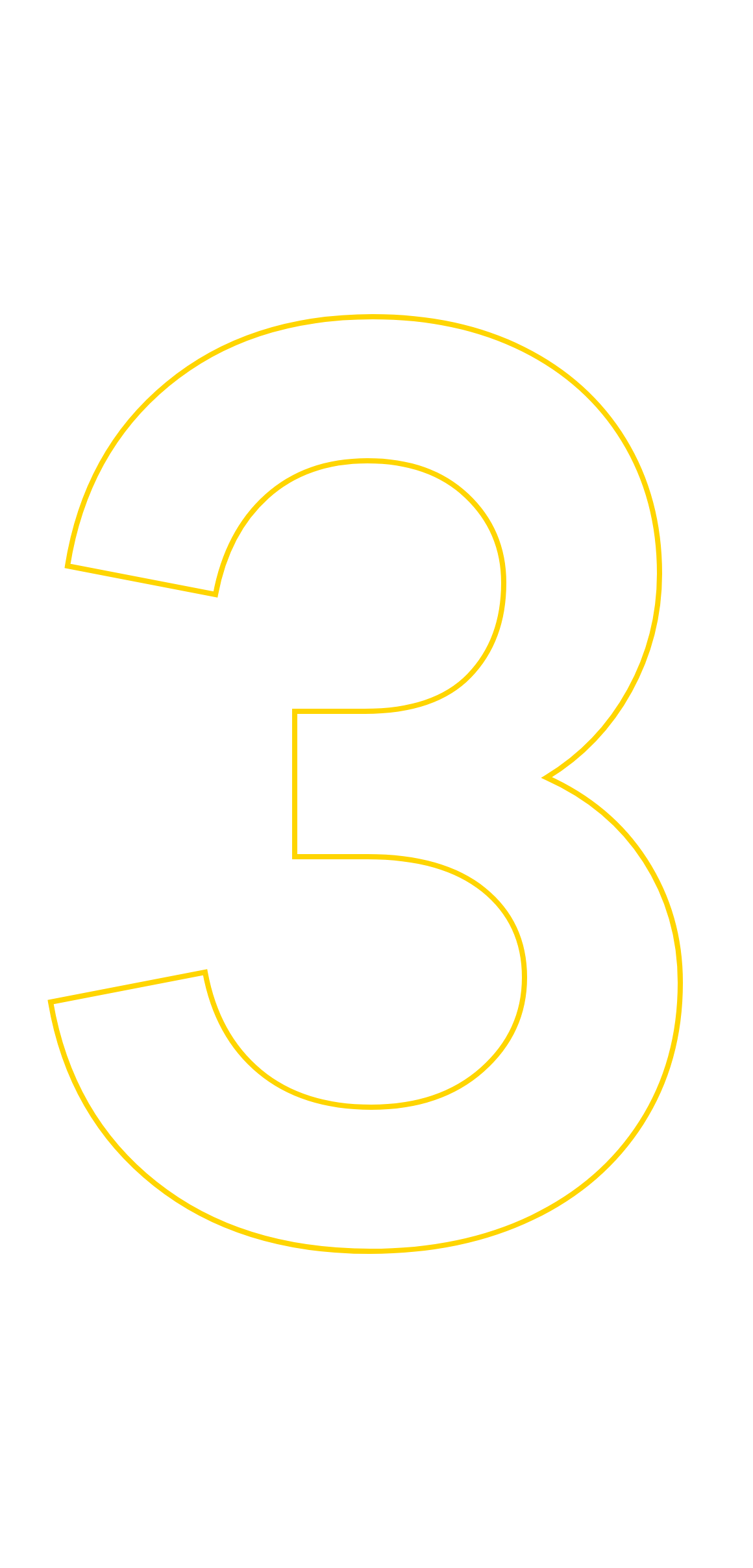 Campaigns That Build Customer Loyalty
Campaigns That Build Customer Loyalty
    Loyalty Program
Problem
Consumers are increasingly choosing brands that provide meaningful experiences with their personal data. But for many businesses in the hospitality industry, most of that spending is happening offline. To provide the experiences that customers are looking for, you'll need to connect offline data with customer profiles stored online.
Solution
Create a loyalty program that rewards your customers for staying loyal and sharing their spending habits with you. For example, you can send tailored emails based on loyalty tier segmentation. On top of that, you can analyze customer spending and create new online campaigns that target the right audience with the right content.
Impact
CLTV
Conversion rate

Channels
Offline
Email
Web
In-app
SMS
Push

    Rewards Program
Problem
Many rewards programs don't do enough to drive customer engagement.
Solution
Connect your loyalty program to your rewards program to gamify the experience and send even more personalized content. Create special offers for achieving new loyalty levels or reward those long-term champions with great deals based on their point totals.
Channels
Email
SMS
Push
In-app

    Thank Your Customer Champions
Problem
The most loyal customers want to feel appreciated. If you don't do enough for them, you won't be able to push them to be brand ambassadors.
Solution
Thank your customer champions for their loyalty by offering a special bonus for their next journey. Use data about average time between bookings to find the perfect time for them to make their next booking.
Impact
Content engagement
CLTV

    Win-back Campaigns
Problem
When customers haven't made a booking in a while, it's easy for them to completely lapse and never interact with your brand again.
Solution
Use RFM segmentation to target customers who have made a purchase in the past, but haven't purchased recently. Then, find out more about their past and current preferences based on their website and campaign engagement or past purchases. From there, you can provide them with recommendations of similar offers to those they were looking for in the past, as well as new offers to discover.
Impact
CLTV
Conversion rate

Channels
Email
Web
Paid Ads

    Feedback Campaigns
Problem
Not knowing what your customers liked or didn't like about their visit will only lead to making the same mistakes in the future.
Solution
Ask for feedback after a visit to further improve your business. Use feedback data to score your customers based on their experience and create customer segments based on that feedback score.
Impact
NPS score
Customer satisfaction
CLTV

    Reengagement Campaigns
Problem
The people in your database who have been inactive for a long time provide a great opportunity to regain revenue and create new loyal customers, but it's not always easy to know how to start reengaging them.
Solution
For those inactive past customers who might have lost interest in your brand, launch a campaign to find out why they stopped engaging with your content. Offer a gift or a prize for providing feedback. Use omnichannel journey orchestration to reach these customers on other channels such as SMS, push, in-app, or paid ad campaigns on Google or with social media marketing.
Impact
Active subscriber base
Database health

Upgrade Your Hospitality Marketing Strategies With Bloomreach
So, there you have it: Some of the best-performing online marketing use cases for hospitality marketers. We hope you found these ideas useful and got inspired for your own campaigns. If you're ready to upgrade your marketing efforts to keep up with the latest hospitality marketing trends, then look no further than Bloomreach Engagement. Our powerful platform unifies your customer data into a single customer view, making it easy to launch omnichannel campaigns across 13 channels. Plus, our AI makes it possible to personalize content and recommendations for your customers in real time, so you can drive faster ROI in a competitive industry. Learn more about how Bloomreach Engagement makes it easy to execute your digital marketing strategies and boost your hospitality business today.