Back to Whitepapers
Multichannel Marketing Under One Roof
The benefits of having your multichannel marketing efforts powered by one technology provider (under one roof) are overwhelming.
Check out our 6 Days of Holiday Campaigns video series we've prepared for you with examples of how to build successful multichannel campaigns.
By Carl Bleich
07/05/2022
12 min read
Introduction
If you're not already using a multichannel marketing approach, then your business could be missing out on a significant amount of potential customers. By utilizing multiple channels, businesses can reach a wider audience and improve customer loyalty like never before. Multichannel marketing is the strategy of leveraging offline and online channels to create a seamless and consistent experience for consumers.
With the rise of marketing on online and offline channels, businesses can no longer rely on a single marketing channel to reach a broad audience. A successful multichannel marketing strategy involves the use of various marketing channels and platforms to engage with both offline and online customers. By creating a cohesive marketing message across all touchpoints, businesses can increase the chances of attracting potential customers and boosting sales.
Moreover, a multichannel marketing strategy helps businesses to identify single channel customers and offer them a more personalized service. By identifying customer behavior patterns across different marketing channels, businesses can understand customers' preferences more effectively, increasing customer loyalty.
By adopting an omnichannel marketing approach, businesses can combine both offline and online channels to provide a consistent experience across all consumer touchpoints. Omnichannel marketing allows customers to have an integrated shopping experience from online research to offline purchases and vice versa. With the integration of social media, businesses can reach their audience through different channels and expand the potential customer base.
Your company needs to focus on compliantly collecting customer data and using that data to offer connected commerce experiences to your customers via digital marketing strategies. That means moving away from point solutions, as they may struggle to work well together, slow down your team of marketers, and limit your multichannel marketing opportunities. Additionally, you'll want automated marketing solutions that can react and adjust to new and added data in real time to save your marketers precious time. 
If you felt a touch of panic reading that because your company doesn't have those strategies and marketing technology in place just yet, don't worry. It's never too late to build multichannel 1:1 personalization for your customers with short time to value.  
Having your collected customer data and marketing automation capabilities under the same roof enables you to feed that data into different channels and use it to inform interactions with customers on those channels quickly and easily. No more waiting for time to value as you would with point solutions that are not interconnected.
The ability to drive all of your multichannel marketing strategies from one place also allows you to tap into an extremely important concept in the digital-first world — customer-centric marketing. 
Customer centricity involves understanding what makes your customers different and unique so you can bring value to them on a one-to-one basis. And, it helps you focus on positive customer experiences, whether it's discovery, point of sale, or post-sale communication. 
In a perfect world, your company wouldn't have four different siloed marketing teams competing to get attribution for consumers' purchases while trying to avoid spamming them. Your commerce-driving team would be able to have customers as their main focus and would be working in harmony to serve them with campaigns that foster brand loyalty. This is much more possible when your company's multichannel marketing efforts are unified in a single platform. 
What would your peak season look like with a customer-centric outlook on your multichannel marketing strategy and all of your campaigns driven from a powerful single solution? Keep reading for a sneak preview.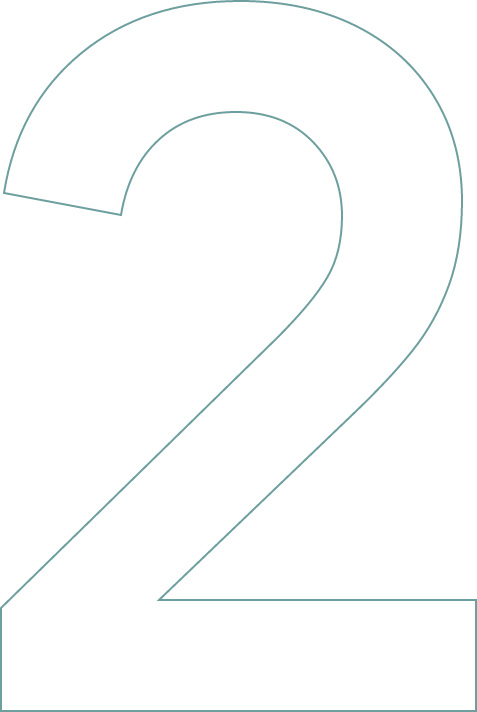 The 6 Best Channels for High-Converting Campaigns
The 6 Best Channels for High-converting Campaigns
Every marketing channel your company invests in has the chance to be high performing and lucrative — with the right approach. 
Unifying your data into a single solution and using that solution to power your multichannel marketing efforts will allow your company to hand pick the channels that will deliver remarkable customer experiences. This allows your company to orchestrate your individual channels into a meaningful journey for your customers. 
Let's dive into the specifics of each high-converting channel in an optimal multichannel marketing strategy.
Email
We would be remiss to not start with old faithful — personalized email campaigns. While others have proclaimed that email was dying or dead, those are probably the same people who haven't sent emails backed by customer data. The best marketers understand the value of being able to easily send personalized campaigns via email — including highly targeted deals, promo codes, and product recommendations — to targeted customer segments and the potential revenue that can be unlocked. By having access to that ever-important customer data, marketers know who is more likely to convert and can send content accordingly. 
For example, knowing the most optimal send time for a segment of customers allows you to greatly boost the chances of your recipient seeing, opening, and engaging with your email. 
Integrating email marketing into your company's marketing automation efforts will directly affect lead generation, brand awareness, and impact how engaged customers are with your brand in between purchases. And for peak traffic times, an email service provider (ESP) that's fueled by customer data collected by a customer data platform (CDP) is just what you need to make your email marketing both stable and flexible. 
The combination of an ESP and CDP means you can be confident your technology is going to work as it should when it matters the most. You'll also be able to quickly and easily make changes to your email campaigns, which is key during busy times that require quick pivots.  
Peak season isn't the time to neglect your email campaigns. Drive value fast with these three campaign ideas:
Abandoned cart email. This campaign automatically sends an email to customers who have left your website without purchasing the items they had stored in their shopping cart. Adapt this campaign to peak season by adding key bonuses like guaranteeing delivery before an essential date or revealing a limited-time discount code.
The automated welcome series
. This is a
proven winner
for new customers. An automated welcome series is generally triggered by a customer action that signals an interest in your company (e.g., account sign up, list subscription, etc.). The email content in this series should convey the value your company brings to the customer to build brand loyalty.
Price drop campaign
. If you've collected customer data that shows higher interest in a specific product, send an email to any customer who viewed the product letting them know when the item's on sale. It really works —
the data proves it
.
If your company isn't creating SMS campaigns, then you're missing a giant part of your target audience's lives. After all, practically everyone's on their phones these days. 
Using SMS channels to send messages — ideally personalized with zero- and first-party data — is key to unlocking mobile marketing revenue. Tailoring promotions and notifications with customer-specific content is proven to boost engagement and customer retention. 
For SMS campaigns to be most effective, they must be part of an overarching marketing strategy, and must connect to what customers are seeing in other channels. SMS campaigns without specific targeted segments are too "batch and blast," and lead to customers simply opting out.
Before you start your campaign, though, be sure to lead with the opt-in message. After receiving that opt-in to stay in line with consent management standards, here are three ideas for SMS campaigns for your peak seasons:
Automated couponing. Who doesn't love a good sale or discount? Especially when it comes at just the right time! There aren't many opted-in customers who wouldn't like receiving 20% off of their next purchase (or something similar). This is a great way to get people back on your mobile website and shopping again.
Free delivery
. Speaking of coupon codes, how about enticing consumers back online with a free delivery coupon code sent via SMS? Tapping into
marketing psychology
, reciprocity can spur customers into action even though the free delivery may not save consumers as much as the 20% code might.
Post-transaction information. What better way to keep your customers updated on important information about their order than via their mobile devices? Send key updates like delivery status and other important tidbits directly to your consumers so they aren't left wondering about the important details of their order.
If you have a mobile app, in-app messages are an incredibly effective way to engage your customers, especially because you already have their attention. This makes it easy to gather data from them to further improve their experience. 
Using in-app messages also allows you to change the content inside the app (albeit not always perfectly) without having to deploy a new version that has to go through marketplace review. This gives you the flexibility to change key messaging when needed in your mobile app. 
With in-app messages, you can send already-active users targeted and personalized content to nudge them to take key actions with your brand. To get started, try these three campaign ideas:
Affinity-based messages. Affinities are personal or emotional connections created between your customers and your brand. A simple "You look amazing today — check out these new earrings to top off your stylish outfit" message makes customers feel good and pushes them towards your product recommendation.
NPS campaigns. Gathering customer feedback is a great place to start with in-app messaging. A net promoter score campaign will let you know what your customers think about your brand so you know where you're excelling and where you can improve.
Price alerts. What better time to send customers an alert about a price drop than when they're already on your app? Send an in-app notification to let customers know there's a flash sale or a reduced price on an item recommended for them.
Ads, Retargeting, and Lookalikes
To get the most out of your ad spend, you can turn to tactics like retargeting and lookalike audiences. Use retargeting to personalize your ad content based on a consumer's previous browsing behavior.
Or, turn to lookalike audiences — based on those with high customer lifetime value or who recently made purchases — to target a more specific audience than available by default on social media sites like Facebook and Google.
And, by building your lookalike audiences using your collected customer data and then automatically pushing them into Facebook and Google, you can acquire similar high-value prospects more quickly and reliably.   
Regardless of where your customers experience your brand — email, web, or mobile — you should be able to build and maintain ad audiences based on their behavior on that specific channel. Being able to do this in real time will ensure that you aren't spending advertising dollars trying to acquire customers that have already converted.
Here are three retargeting strategies that will help you maximize ad spend:
Use predictive analytics to forecast high-value shoppers
. Use your collected customer data and combine it with AI-predictive analytics to identify customers with the highest conversion probabilities. This will ensure that your advertising is highly efficient and your ad money is going to good use.
Remarketing, but in real time. Don't frustrate your customers by sending them remarketing ads for a product they've already purchased. If you house all of your customer data and multichannel marketing efforts under one roof, real time truly means real time. And that means no more sending customers repeat ads for already-purchased products.
Mobile
With the number of mobile app users growing rapidly, mobile push notifications should play an extremely important part in your brand's overarching marketing strategy. 
Consider all of the important messages you receive on your mobile device throughout the day — the arrival of a package, a reminder for your upcoming appointment, a deposit in your bank account, a flight delay, and so on. These notifications can help you save precious time during your day, and brands should aim to replicate that value. 
However, that makes it crucial to be careful with the type of content you send customers via mobile push notifications. Customers don't want to receive the same type of content on their mobile devices that they do via email — they are quick to consider things that are not hyper-relevant to them spam and opt out. 
Do you know what type of messages your customers would be interested in? It's important to have this strategy mapped out prior to sending to avoid the dreaded opt-outs. It can really pay off. 
Browser
Similar to mobile push notifications, browser push notifications provide another channel to send unique personalized communications to your customers. And should be treated with similar care to try and avoid opt-outs. 
These clickable pop-up messages are designed to serve as brief bits of communication that enable you to convey quick messages, offers, or other important information to opted-in customers. So keep it simple! Subscribers can be anywhere on the browser and still receive these notifications, as long as they're online and have their browsers running on their devices. 
To help you increase website engagement and encourage visitors to keep coming back, Try these three ideas:
Send a personalized welcome message. Right after you get the opt-in from a customer, follow up with a personalized welcome push notification. It lets customers know what to expect as far as push notifications are concerned with your brand. And if that push notification has a discount code, it gives customers an immediate reward for opting in.
Understand in real time where customers are in their journey. Trigger a personalized push notification based on what customers are doing in real time and where they are in the journey with your brand. For example: "Hey Joseph, only 87 more points before you become a Gold Star Member and are eligible for free shipping on all purchases."
Reactivate your customers. Get right to the heart of it with customers who haven't purchased in a while. Reactivate these customers with an offer attractive enough to receive via push notification: "Hi Sarah, we miss you! Here's 50% off on your next purchase to prove it."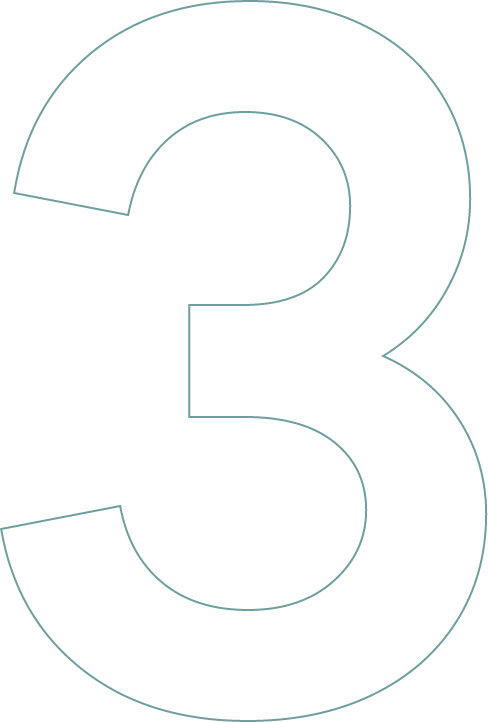 Invest in Ease of Use and Time to Value
Invest in Ease of Use and Time to Value
Multichannel marketing has become an essential strategy for businesses looking to build customer loyalty and reach their target audience. By utilizing a multichannel marketing platform and multichannel marketing communications, businesses can create marketing campaigns that span multiple channels simultaneously, and connect with the right customer segments.
Cross-channel marketing is also critical for effective multichannel marketing efforts, as it enables businesses to reach customers in a way that's convenient for them, whether they prefer to shop online or offline. Moreover, multichannel marketing allows businesses to utilize social media, both on and offline, to communicate their marketing messages and engage with their customers in a meaningful way.
Multichannel customers spend more, and businesses that are effectively able to reach them across various channels can see a significant return on their investment. By targeting customers on multiple platforms during their customer journey, businesses can provide a seamless customer experience that boosts customer loyalty and engagement.
Multichannel marketing combines the best of both worlds by using online and offline marketing channels to create a comprehensive marketing strategy that reaches customers from all angles. Marketing attribution analysis is also key to understanding which channels are driving sales, and which need to be improved. With the right tools and a strong multichannel marketing strategy, businesses can create an effective marketing campaign that reaches customers wherever they are and helps them to grow their revenue and customer base.
If you're really trying to raise the roof with your multichannel marketing campaigns and strategies, you need to first house your collected customer data and marketing automation capabilities under that same roof. 
Having a marketing technology solution that is a single platform built to support all of your channels will help you better strategize and scale winning customer journeys. Bring a customer-centric approach to the forefront and ensure that your customers are at the heart of everything you do. 
If you're interested in learning more about multichannel marketing, check out the list of vendors Forrester considers to be leaders in cross-channel campaign management to get a better idea of what the marketplace looks like.
If you want to see how truly simple it is to set up many of the aforementioned campaigns with a single solution, check out our 6 Days of Holiday Campaigns. Not only can you build multichannel 1:1 personalized campaigns for your customers with a short time-to-value, but you can do it effortlessly without any need for IT assistance. 
If you're really trying to raise the roof with your multichannel marketing campaigns and strategies, you need to first house your collected customer data and marketing automation capabilities under that same roof. 
Having a marketing technology solution that is a single platform built to support all of your channels will help you better strategize and scale winning customer journeys. Bring a customer-centric approach to the forefront and ensure that your customers are at the heart of everything you do. 
Looking to learn more about the strategies to use different channels during the upcoming holiday season?
Check out our 6 Days of Holiday Campaigns video series we've prepared for you with examples of how to build successful campaigns.