Omnichannel Marketing Automation
Integrated Marketing Campaign Guide: How To Plan a Campaign
By Amelia Woolard
10/12/2023
We all have our favorite hangouts. The dog-friendly cafe down the street. The bookstore that smells like freshly printed paperbacks. The park with the picturesque fountain and comfortable benches. 
Your customers have their favorite hangouts too, but not all of them can be found on a map. Whether they're browsing Reddit, staying on top of their email inboxes, or browsing the web looking for information, your target audience likely uses a mix of different platforms to interact with others and learn about the world around them.
If you want to get on your future customer's radar, you need to send the same message everywhere your future customers go. 76% of customers expect brands to give them a consistent message regardless of how they communicate with them. When customers see your brand promote the same message in multiple places, they start to associate your business with quality and reliability. 
This is where it becomes crucial to understand what an integrated marketing campaign (IMC) is and how it can benefit your business. In this guide, we'll define integrated marketing, explain what an integrated campaign is and why it's essential, and share secrets behind successful integrated marketing campaigns. 
What Is an Integrated Marketing Campaign?
What is an integrated marketing campaign, and what does it entail? 
An integrated marketing campaign is a strategic approach that combines multichannel marketing methods to deliver a cohesive and unified message to your target audience. 
A typical integrated marketing approach uses a range of communication tactics to drive the message home across multiple marketing channels. IMCs can deploy emails, social media marketing, landing pages, direct mail marketing, and any other avenue that may reach customers.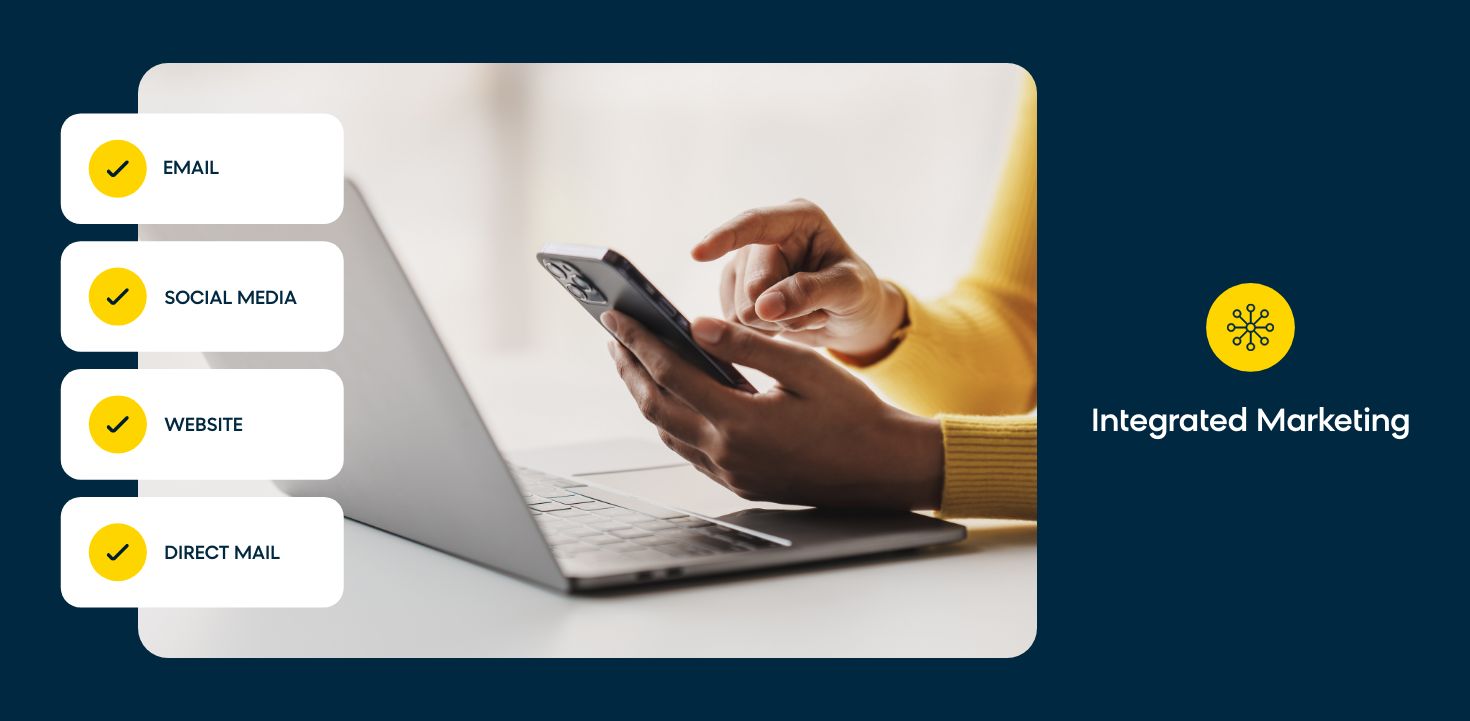 If integrated marketing campaigns sound similar to omnichannel marketing campaigns, you aren't wrong. However, there's a key difference between the two. 
An IMC is only focused on customer communication and making sure that, no matter how your brand communicates with customers, the message you put across is unified and consistent. An omnichannel marketing strategy is focused on optimizing the entire customer journey. 
The Importance of Integrated Marketing
Now that you know the integrated marketing campaign definition, you may wonder what makes integrated marketing important. 
Integrated marketing is not a marketing automation gimmick. It's a proven strategy that helps you grow your business and make more money. 
Integrated marketing strategies work because they offer:
Consistent Brand Messaging
The modern world has overwhelmed us with information. The best way to pierce the veil of mundane messaging is to show up consistently for your audience. 
Integrated marketing ensures that every touchpoint your audience has with your brand reflects the same message, values, and identity. When your audience encounters a consistent brand message across various channels, it reinforces brand recognition and trust. They'll start to notice you among a sea of other, less relevant marketing efforts.
Increased Reach
Today's consumers can engage with brands across more platforms than ever before. Although this can be overwhelming for businesses, it presents an opportunity to reach a wider audience through integrated marketing campaigns.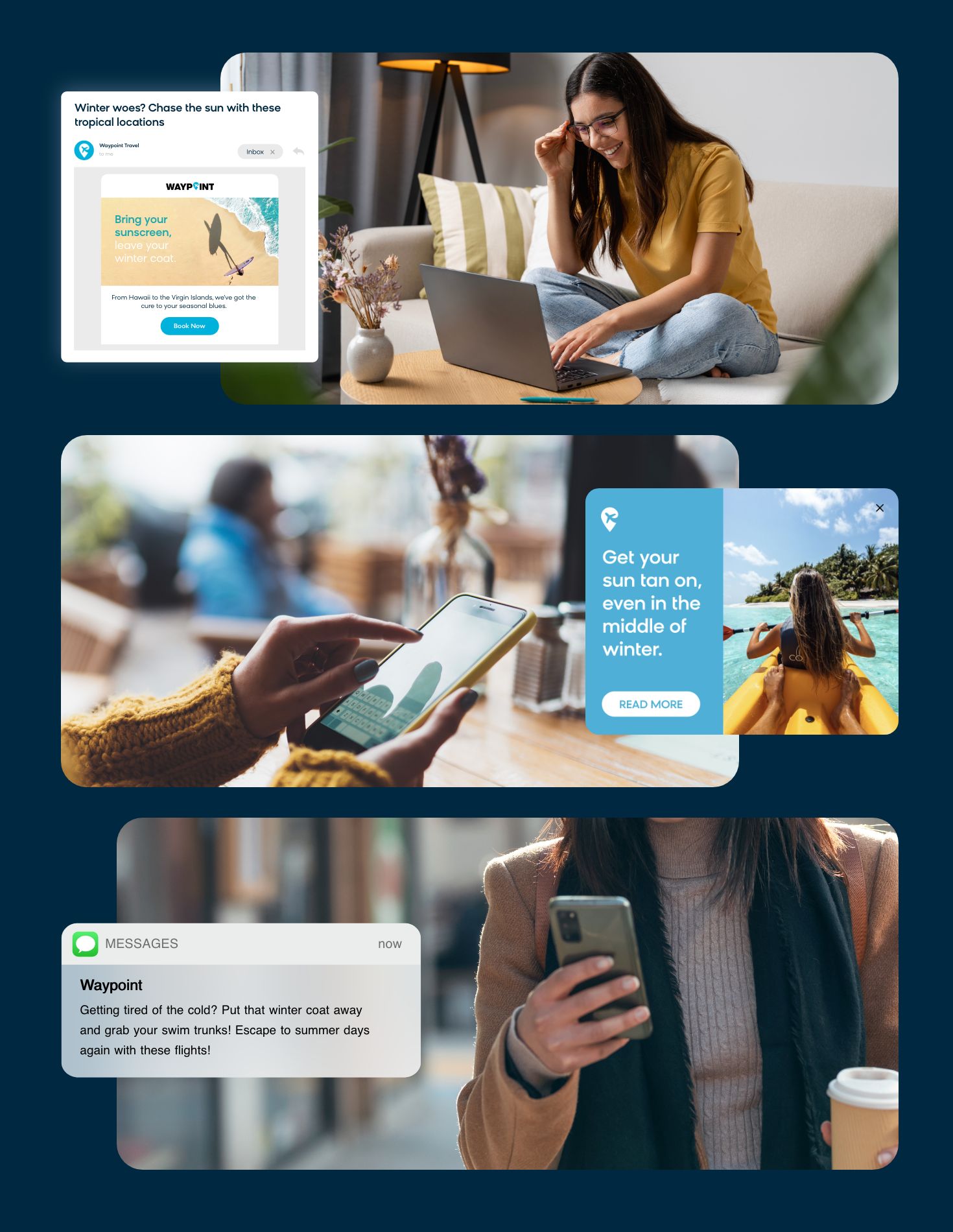 Because IMCs use multiple channels, integrated campaigns enable you to cast a wider net. The more different marketing channels you use, the more likely you are to reach potential customers who may not be active on a single platform. 
Improved Customer Experience
Customers don't interact with your brand in silos. Most of them interact with various touchpoints across multiple platforms before they take an action that introduces them to your sales funnel. 
That's why you want to approach your marketing in an integrated way. If all your marketing channels work together to promote one unified, personalized message about your brand, you're ready to embrace new leads with open arms, no matter where they come from. 
Better Marketing Effectiveness
When you promote your brand, the last thing you want to do is confuse the person you're trying to reach. When that happens, you lose their interest now and make it difficult to capture a conversion later.
By maintaining a unified appearance, atmosphere, and voice across all channels, you strengthen your brand's message, so it's more likely to engage customers now and in the future. 
Increased Brand Authority
Everyone wants to shop with the best of the best. To convince shoppers that they should choose your product over your competitor's, you'll need to increase brand authority (a measure of how much people trust and respect your brand). 
Integrated marketing can help you achieve this by enabling you to reach your audience wherever they are. If you're on all the same apps and websites as your customers, you can more easily build trust and brand authority.
How To Plan an Integrated Marketing Campaign
Now that you know what integrated marketing can do for you, it's time to build your own integrated marketing campaign strategy.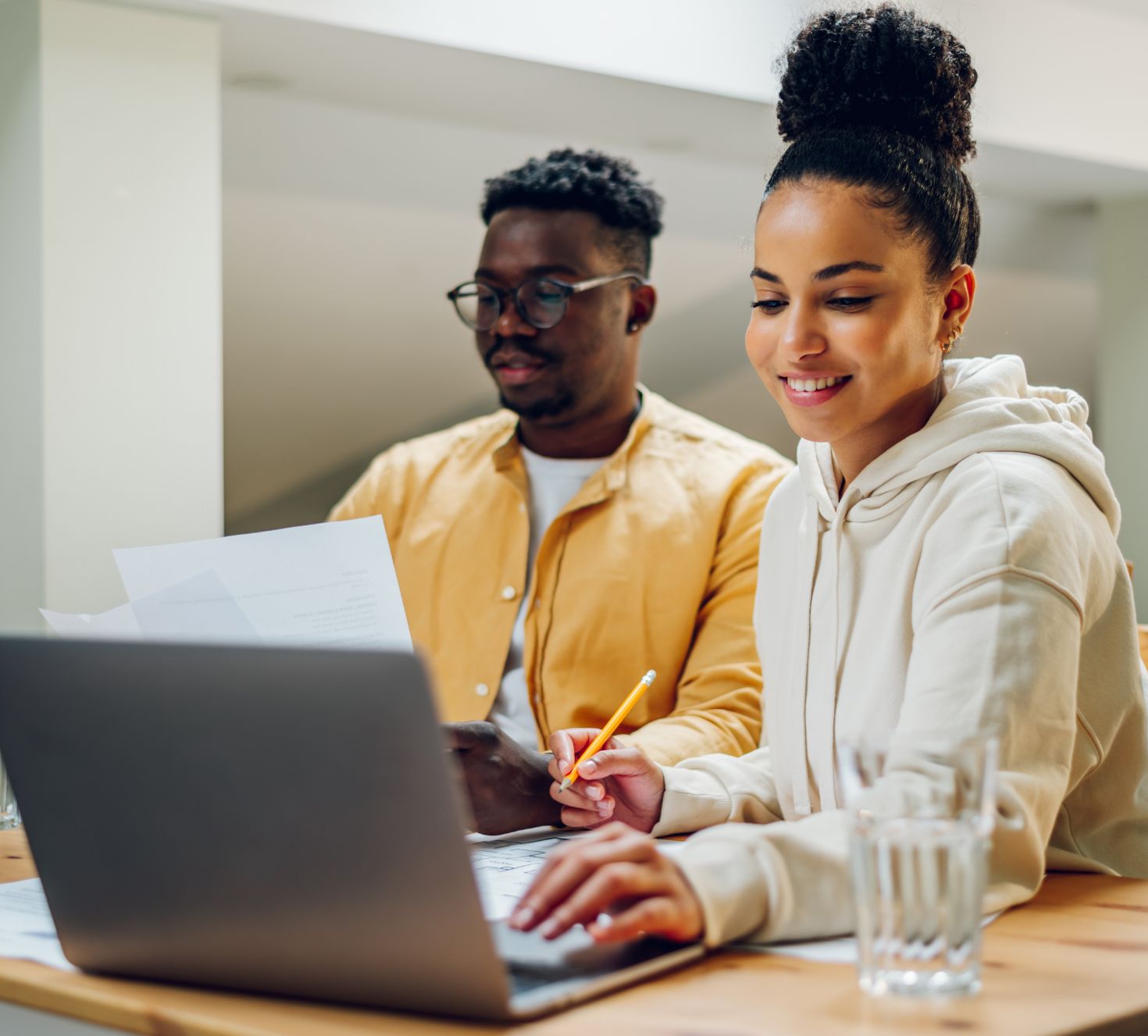 Here's a step-by-step integrated marketing plan that you can follow to design an impactful campaign:
1. Establish Your Campaign Goal
Every successful integration campaign starts with a clear goal. What do you want to achieve with your integrated marketing campaign? 
If you're like most marketers, you'll want your integrated marketing communication campaign to reach your target audience, increase brand awareness, and drive sales, while engaging your audience and keeping your overall impression favorable. You may also want to elevate your social media channels. 
There are several worthy goals to pursue with IMCs. For best results, keep things simple and focus on achieving one specific milestone at a time. 
2. Identify Your Target Audience
There's a reason why the most successful brands are customer-obsessed. Knowing your target audience backward and forward will help you tailor your marketing messages and strategies so that they resonate with them and compel shoppers to make a purchase.
Conduct thorough research to identify your target audience's demographics, preferences, and pain points. You can also use surveys to keep your finger on the pulse of what your customers think about your brand and how to meet their needs. 
Identifying your target audience involves relying on a lot of data. Consider using a customer data platform to take the guesswork out of organizing this crucial intel so it's ready to use whenever you like.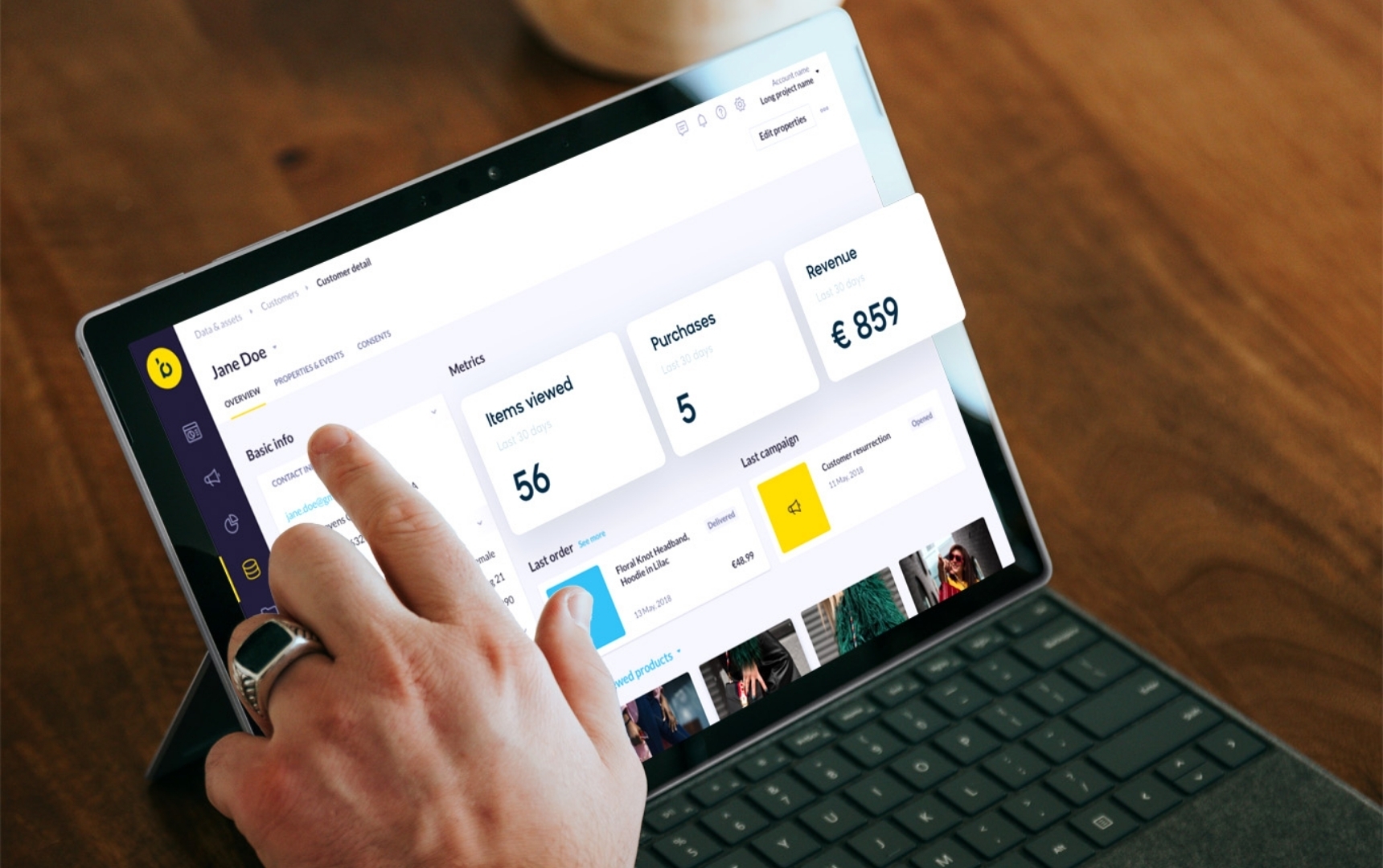 3. Choose Your Marketing Channels
There are a lot of marketing channels out there, and it seems like the list is growing longer by the day. Because there are so many channels to consider, you must get clear on which ones you want to use for your integrated marketing campaign. 
When choosing your marketing channels, consider the ultimate goal of your integrated marketing communications campaign. Which channels are best for engaging customers and achieving your desired outcome? Consider social media, email marketing, SEO, landing pages, content marketing, direct marketing, and more.
With a solution like Bloomreach Engagement, you can quickly add as many marketing channels to your strategy as you like. When all your marketing channels are identified and integrated, you can execute cross-channel integrated marketing campaigns in a fraction of the time compared to other tools. 
4. Set Goals for Each Channel
You already have a campaign goal serving as the North Star of your integrated marketing strategy. Now, it's time to establish goals for each channel you've involved in your IMC. 
Why do you need a goal for every channel? Typically, each marketing channel serves specific goals that, when combined with other channels, achieve the campaign's ultimate goal. Playing to each channel's strengths sets you up for success. 
For example, public relations channels are best for generating buzz and securing media placement, while email allows you to nurture leads and strengthen customer relationships. Consider where each channel shines the brightest and set goals based on those unique strengths. 
5. Create Customizable Marketing Assets and Messaging
Integrated marketing campaigns are all about consistent messaging across all of your communication channels. If your marketing assets are all different, you'll confuse your audience and your IMC will suffer.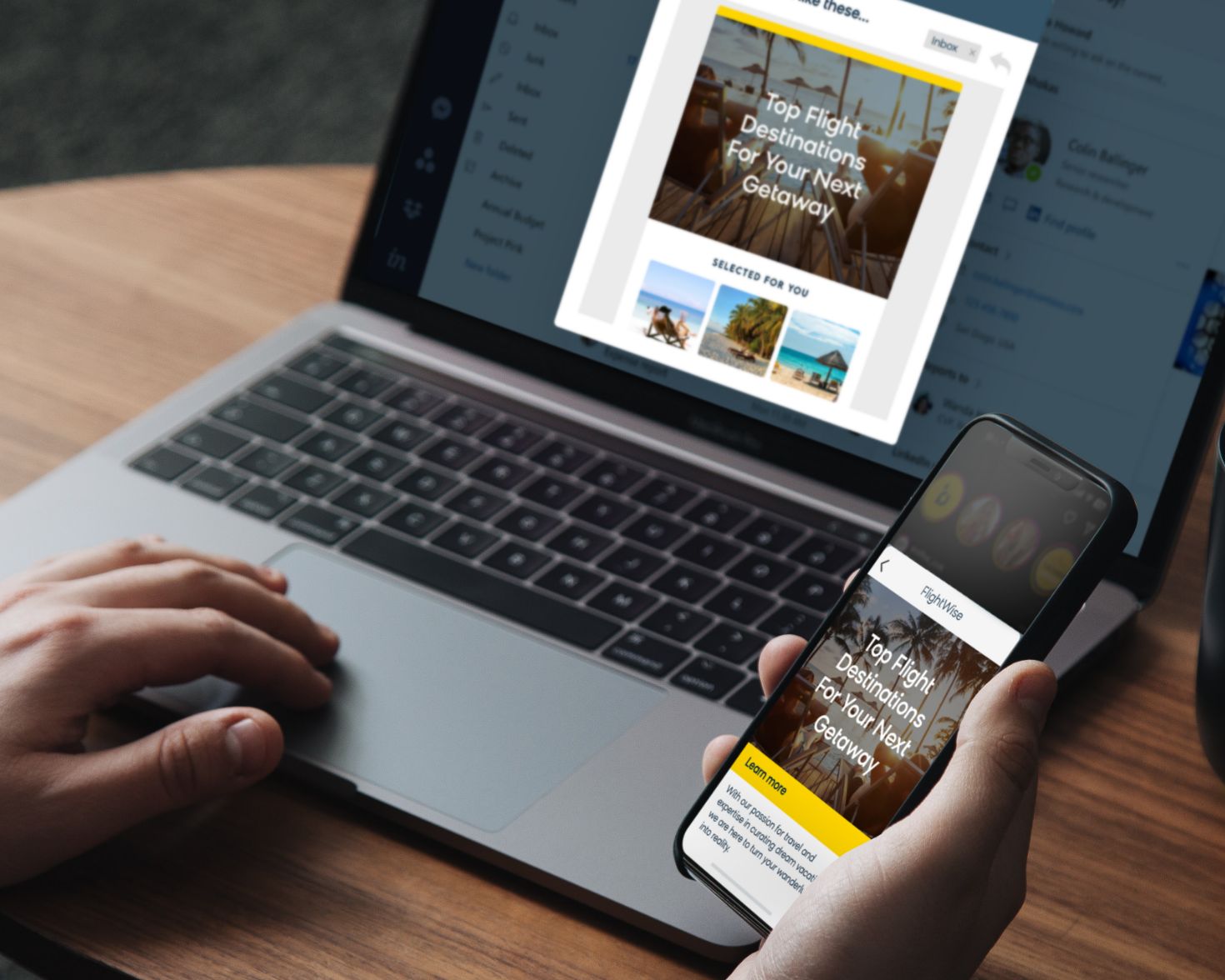 You'll have a much easier time setting up your IMC if you use content that can be adapted to suit different channels, like social media, email, or your website. Plus, customizable content opens the door to marketing personalization, which makes 76% of customers more likely to consider shopping with a brand. 
Bloomreach makes it easy to streamline and personalize your messaging with Loomi, our industry-leading AI model. Loomi informs every marketing asset, so you can consistently send out highly customized messages that are more likely to result in a purchase. Not to mention, Loomi can predict customer churn, order returns, and more, so you can address those concerns when they pop up. 
6. Identify Channel Managers
Marketing automation can help you run integration campaigns quickly and easily, but at the end of the day, you'll still need human channel managers to own what's happening across the various platforms.
Assign individuals or teams accordingly to ensure everything runs smoothly across channels. Your channel managers should keep your team accountable, offer specialized expertise, assist with gathering and analyzing data, and serve as the first point of contact if you run into any problems.
Once you've identified your channel managers, be sure to provide them with the resources they need to be successful. This includes giving them access to the necessary budget, data, and tools. An all-in-one platform like Bloomreach Engagement is a worthy contender for a marketing tool that makes integrated marketing plans quick and easy to deploy.
7. Devise a Lead Collection Plan
Before you hit "publish," don't overlook the lead generation component of your integrated marketing strategy. You'll need a lead collection plan to dictate how you'll capture your customers' information and use it to inform future integration campaigns.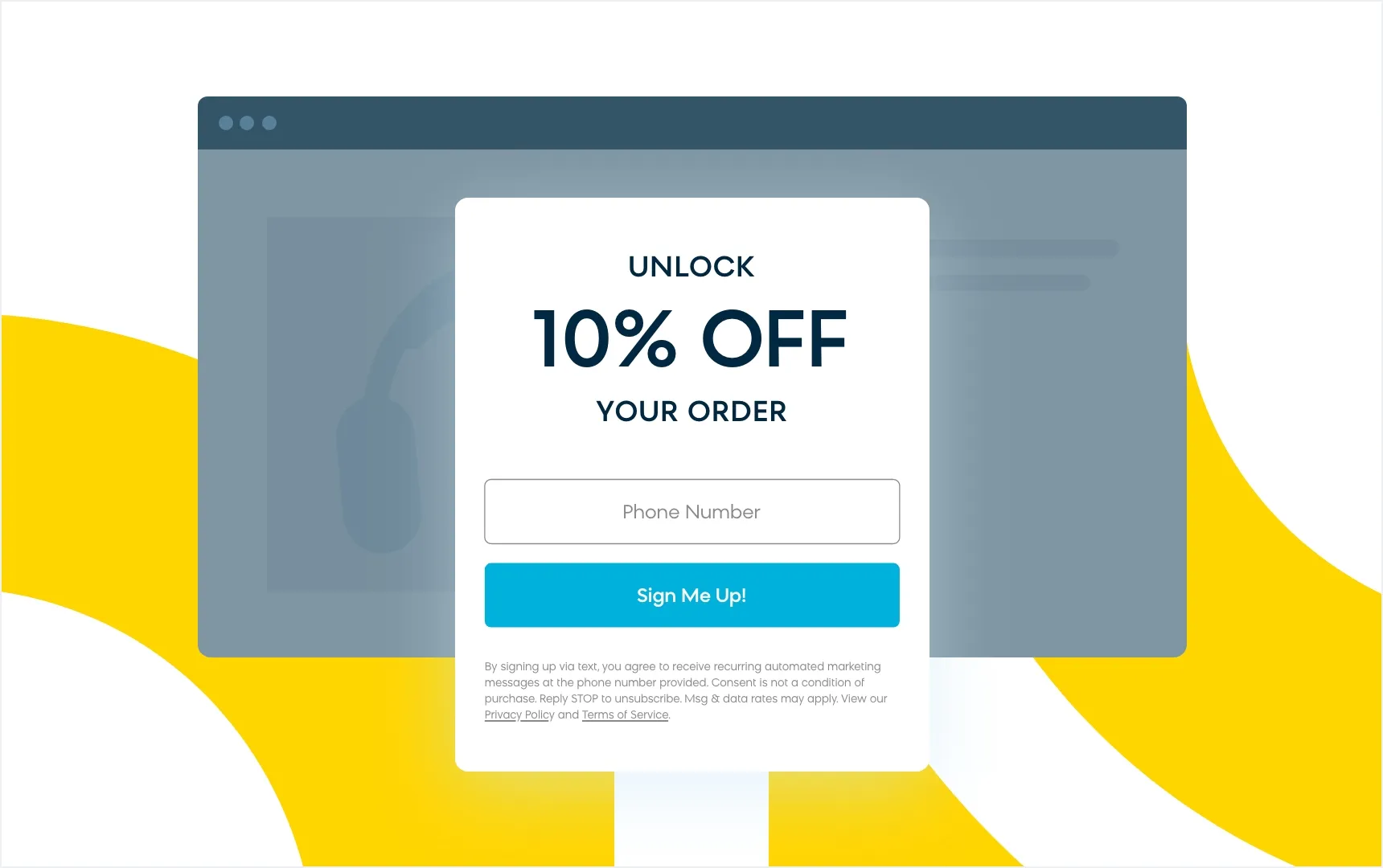 Your lead collection plan can include many different elements. Common lead collection devices include social media contests, newsletter sign-up forms, and webinar registrations. These devices will differ based on the channels you use. 
Once you have leads and their information, you can group them and focus on the people who have already shown interest in your business. When you can target interested prospects more effectively, your customer acquisition costs decrease, and your odds of success increase.
8. Launch and Measure Your Campaign
Once your campaign is in the wild, it's time to measure your efforts and see how well your results stack up against your goals and KPIs. That way, you can learn what's working, what's not, and what you should do to improve your integrated marketing strategy.
There are several ways to measure your campaign's success. You can check up on website traffic to learn how many people are visiting your site as a result of your campaign and monitor how many leads are flowing in from your sign-up forms. Be sure to solicit feedback from customers to learn how they heard about your brand and whether your IMC influenced them.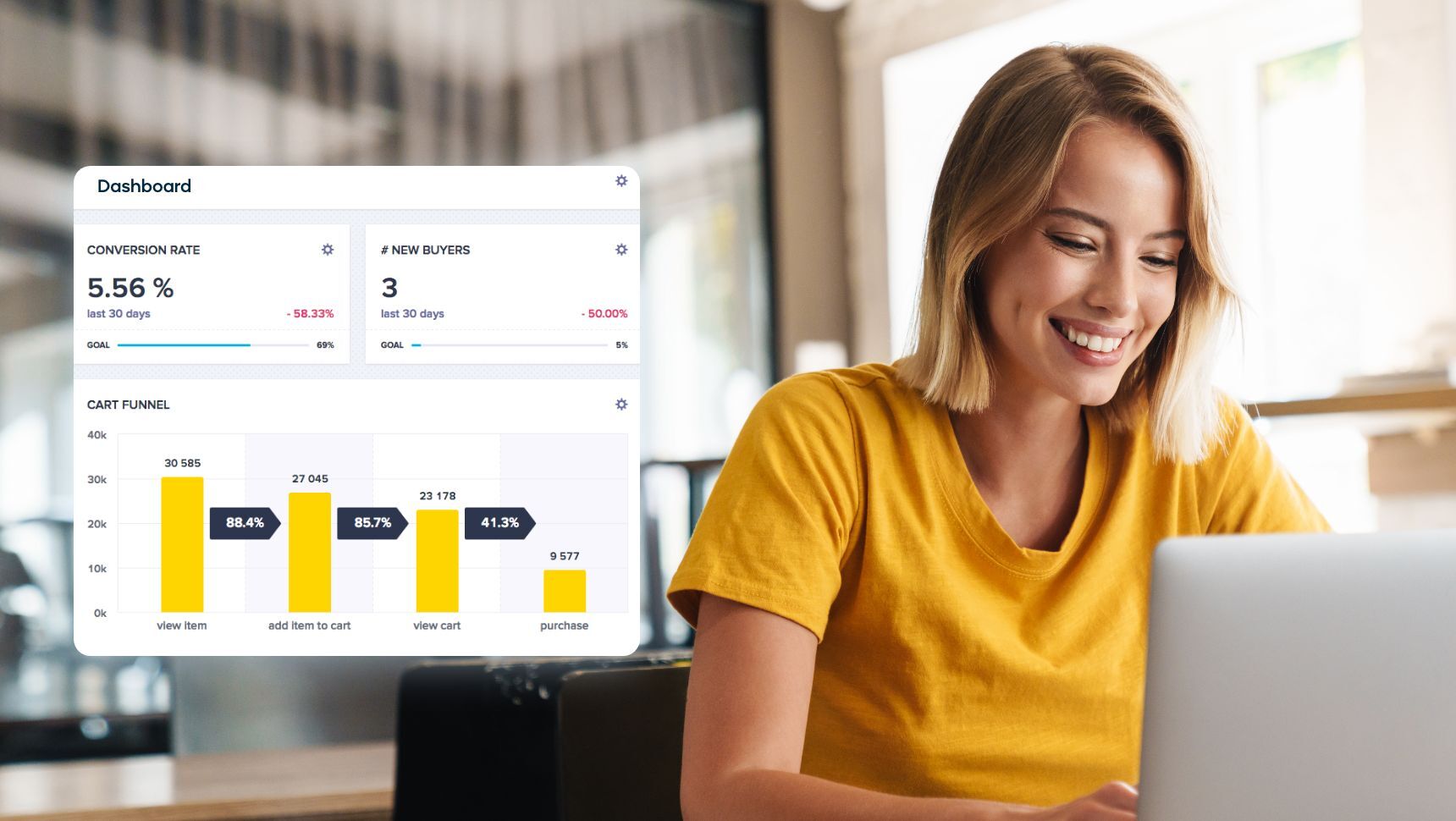 With its powerful customer data engine, Bloomreach Engagement gives you the post-campaign insights you'll need to hit high marks with your customers. No need to be an analytics whiz — Engagement demystifies customer segmentation and other data, so you don't have to ask your IT department to translate your results into a tangible path forward. 
Integrated Marketing Campaign Examples
If you're looking for a way to elevate your marketing messages across multiple channels, an integrated marketing strategy can get you there. These examples of integrated marketing campaigns illuminate how brands like yours use IMCs to achieve different marketing and business goals.
Revolution Beauty Offers an Integrated Approach
It's amazing what can happen when you have the right customer data. Just ask Revolution Beauty, a UK-based beauty business with 13 unique brands under its wing. 
The business sought a way to improve engagement among its far-reaching network of customers and promote Rev Rewards, Revolution Beauty's customer loyalty program. To accomplish this, the company turned to Bloomreach for help integrating its branded outreach. 
Bloomreach Engagement provided the beauty business with a single customer view, which could be used to track interactions with individual customers. With this data in hand, the beauty business added four marketing channels to its IMC. With the help of those additional channels, Revolution Beauty earned a 22% increase in conversion rates and 20% more Rev Rewards redemptions.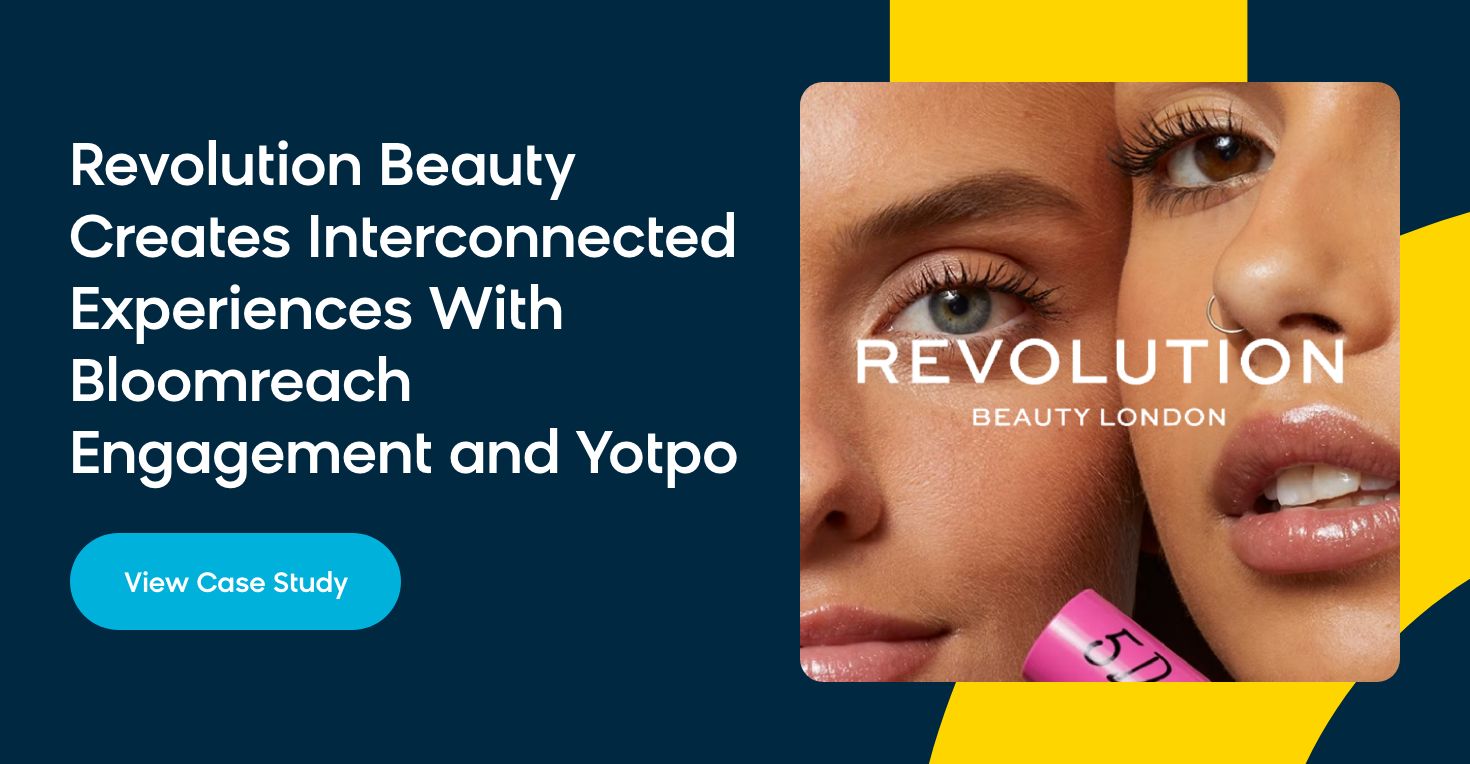 Bensons for Beds Uses Multiple Channels To Create a Holistic Experience
British bed retailer Bensons for Beds is known for its unique assortment of beds, mattresses, and bedroom furniture. After a leadership change, the retailer reevaluated its digital marketing strategy and pinpointed a need to create a more seamless customer journey across in-store and online shopping experiences. 
To accomplish this, Bensons for Beds partnered with Bloomreach to help manage the brand's digital channels, including the website, which it wanted to serve as a major focal point of the customer's online sales journey.
Bloomreach Engagement uses its robust customer data capabilities to track customer responses, so Bensons for Beds can enjoy a deeper understanding of how they're engaging customers across different channels. With these next-level insights on their side, the Bensons for Beds team has seen a 41% jump in online sales and a 7% increase in like-for-like sales over recent years.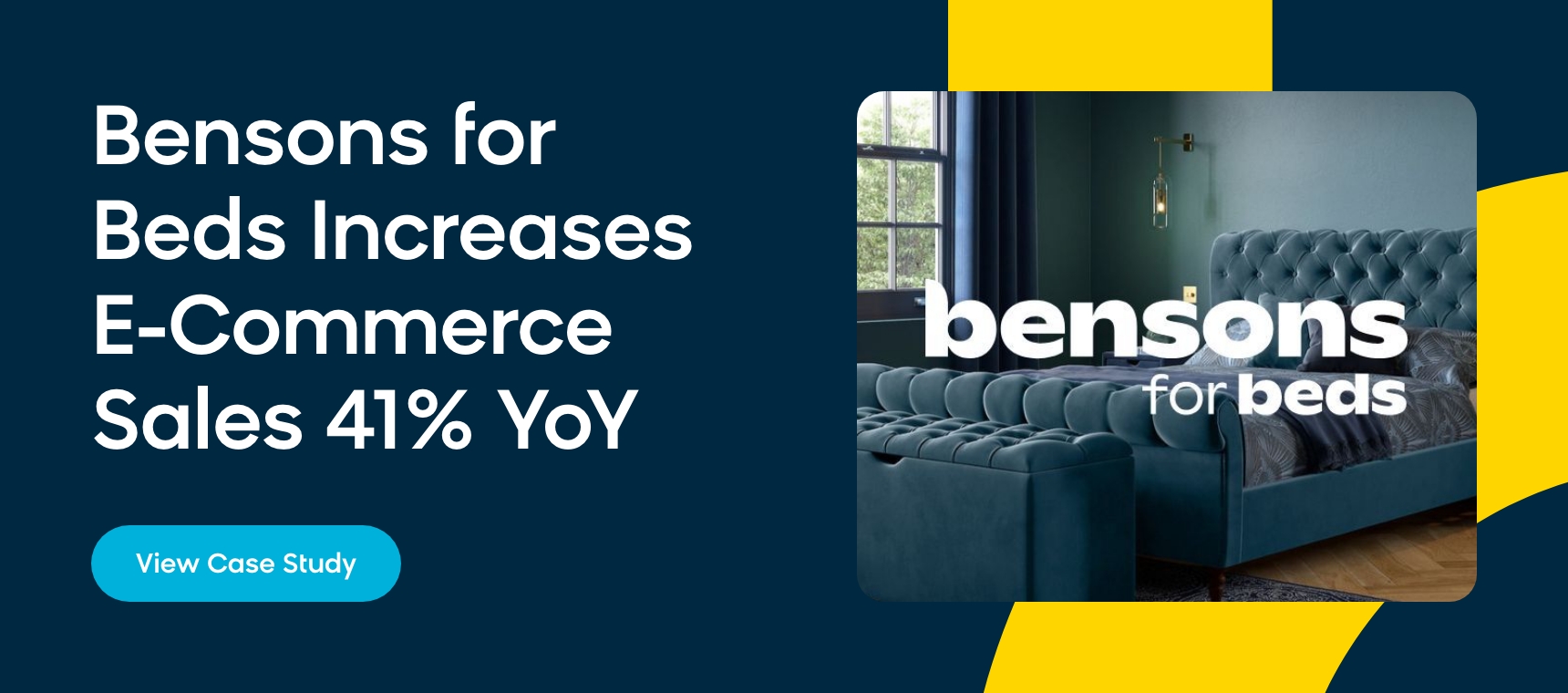 Notino Personalizes Every Touchpoint
Notino, the largest online beauty retailer in Europe, caters to everyone. Not only does the brand embrace accessible beauty at every price point, but Notino also has a wide audience of customers who shop online and in brick-and-mortar stores in eight different countries. 
With so many customers using different avenues to shop, Notino has an immense amount of customer data on its hands. Fortunately, Bloomreach knows just what to do with this data to help Notino integrate its marketing messages and support in-store and online touchpoints. 
After implementation, Notino deployed an omnichannel campaign to support an in-store perfume launch. The Notino team was thrilled to see that 58% of the discount codes that were redeemed at the store were from SMS messages sent as part of the integrated marketing communication plan.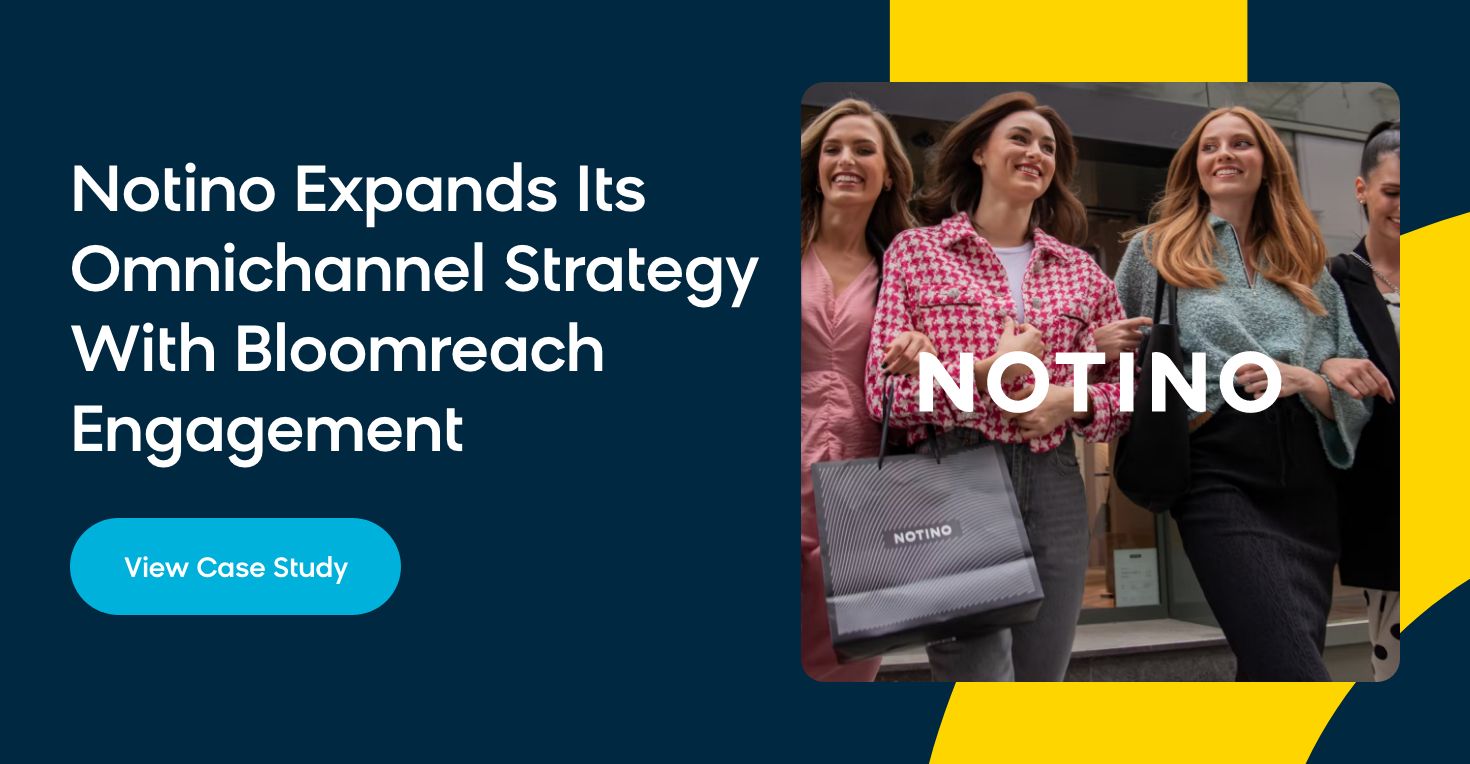 Integrate Your Marketing Channels, Upgrade Your Reach
Whether you're a global brand or a small business, an integrated marketing communications strategy can help you stand out in a crowded, competitive industry and build strong relationships with your audience. With a successful IMC plan, you can stay relevant, show that you can be trusted, and place yourself head and shoulders above your competitors.
Mastering integrated marketing campaigns is easy with Bloomreach Engagement, which provides a single platform to manage all your marketing channels, including email, SMS, push notifications, in-app experiences, social media, and much more.
We'll help you save time and resources and empower you to deliver the right messages to the right people at the right time. Learn how you can take your integrated marketing to the next level with AI-driven marketing automation in Bloomreach Engagement.