E-Commerce Site Search and Merchandising
How To Automatically Personalize Your Search Experience in Bloomreach Discovery
E-Commerce Site Search and Merchandising
How To Automatically Personalize Your Search Experience in Bloomreach Discovery
Whether it's site search or merchandising, artificial intelligence (AI) has already started shaping the future of e-commerce. Fortunately, with Bloomreach Discovery, you can get ahead of the game with some of the most advanced AI-driven product discovery on the market. 
In fact, with just a little bit of setup, you can have Bloomreach Discovery's AI do a lot of the heavy lifting for you, freeing your team to focus on more important things in your organization. Here are three Bloomreach Discovery features you can use to automatically personalize the search experience and drive conversions and revenue. 
Show More Relevant Product Images With SKU Select 
The thumbnail image of your product can be easy to overlook, but it's the first thing your site visitors will see when they search for something. Start personalizing their experience right off the bat with our SKU Select feature. 
Our dynamic SKU ranking algorithms will automatically select the right variant based on the search terms. For example, if someone searches for a "black dress," then the thumbnails will show black dresses instead of another color. Or, if someone searches for "XXL jacket," then the image will default to a model wearing the XXL size.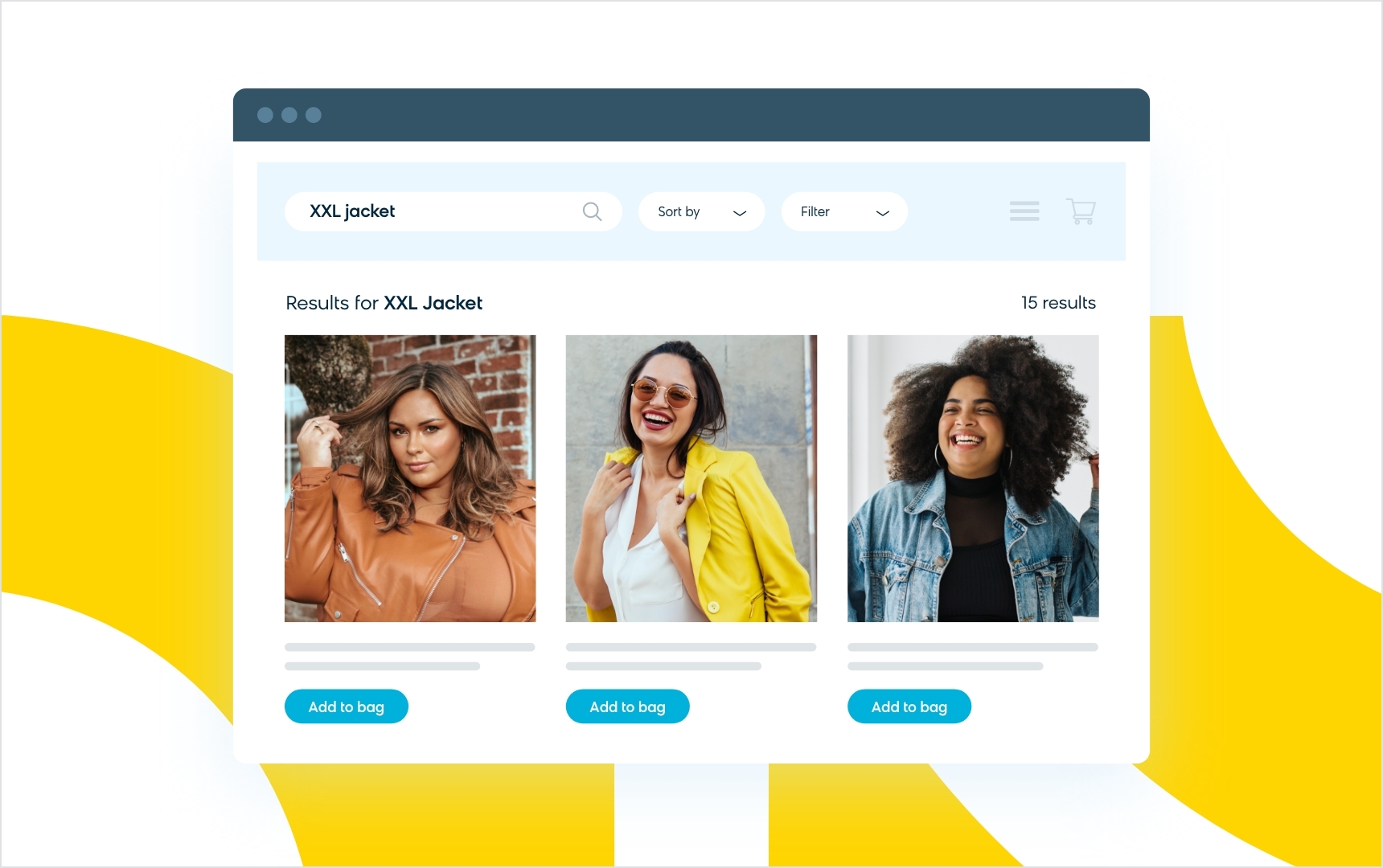 Whatever the search term, our algorithms can parse the query (along with its synonyms) to show the right product image. And if your customers are using more generic search terms (e.g., "jacket" instead of "XXL jacket"), you can use our bestsellers algorithm to automatically display the variant that sells the most to boost your conversions. Learn more about getting started with SKU Select.
Display AI-Driven Recommendations
There are different types of recommendations you can implement in Bloomreach Discovery, but if you want a more automated approach, you'll want to go with algorithm-powered recommendations. 
These are ready-to-go widgets that use AI to bundle certain products together in order to increase conversions. Here are some of the widgets you can take advantage of: 
Frequently bought together
Frequently viewed together
Similar products
Bestseller 
Trending products
Recently viewed products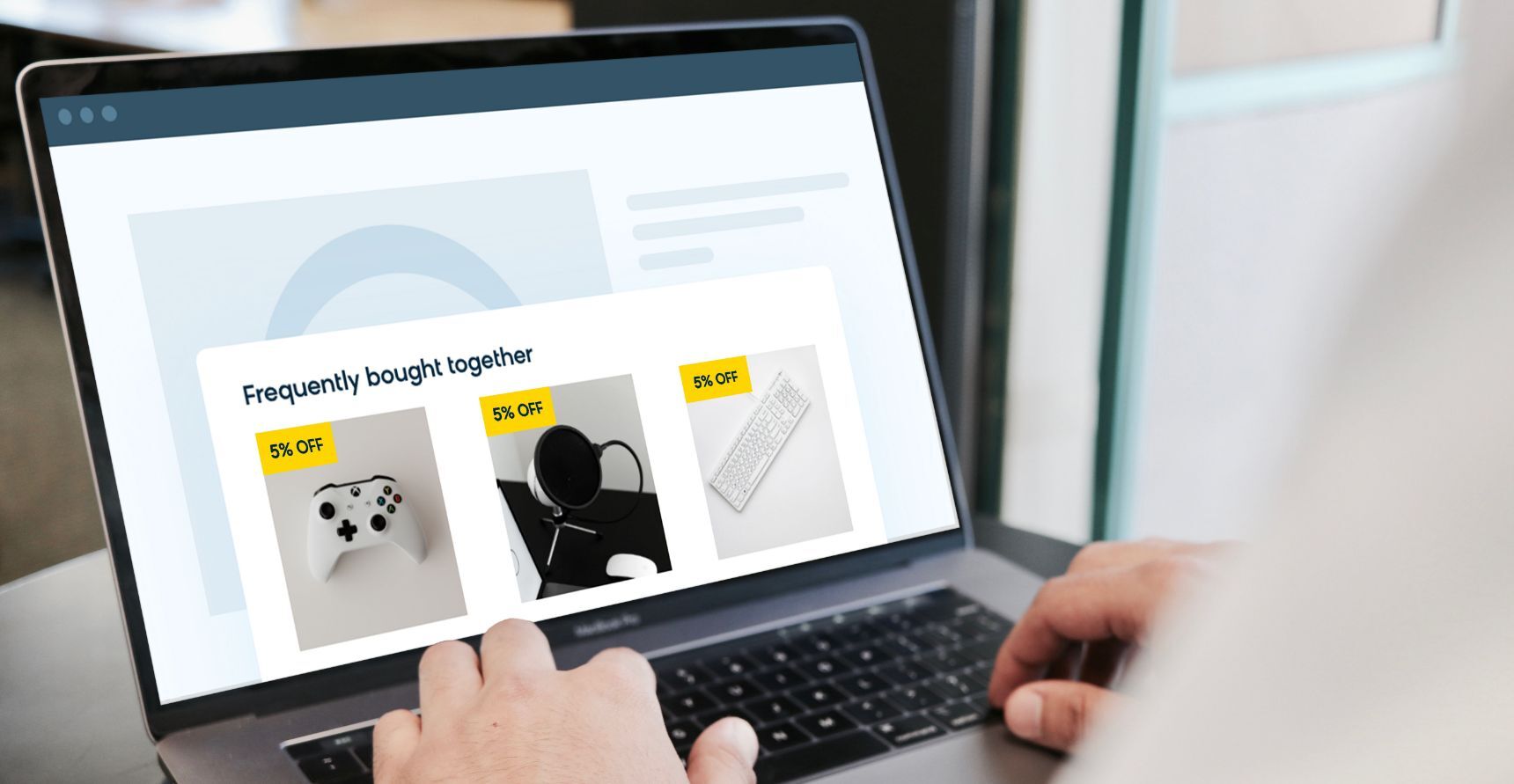 These recommendations are especially useful for giving new visitors an overview of what your site has to offer, guiding returning visitors to certain categories, or preventing exits with null or low search results. Check out our documentation for more details on the different types of recommendations you can implement in Bloomreach Discovery.
Deliver Uniquely Personalized Results With Real-Time Segments 
Ultimately, every customer is unique and has their own preferences. Two people might search for the same keyword, and expect completely different results — for example, an avid hiker and runner want very distinct products when they search for "shoes." This is the obstacle that hinders true personalization with many site search solutions, and it's where real-time segments for Bloomreach Discovery can step in to help.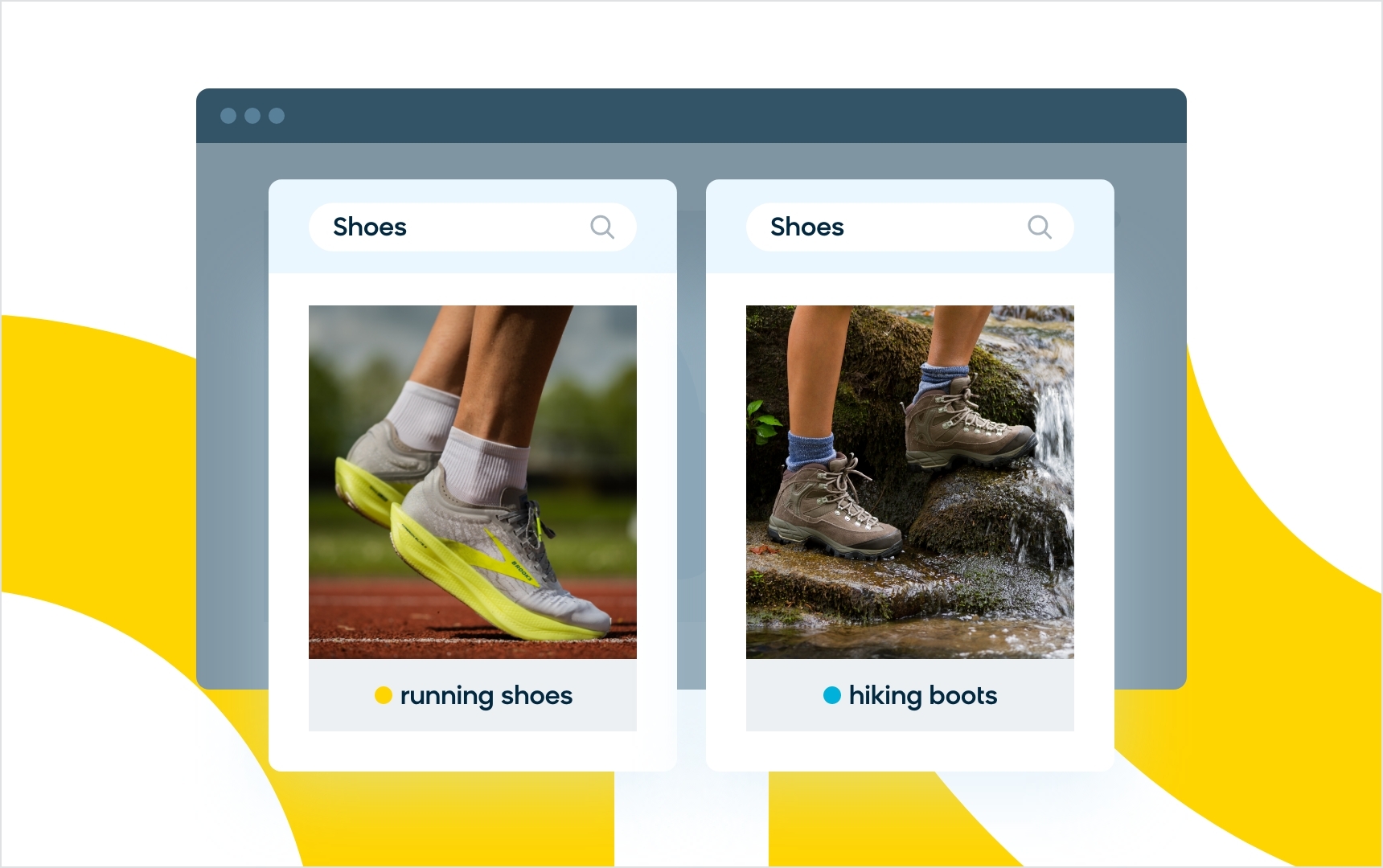 Bloomreach Discovery can now harness the power of Bloomreach's customer data engine to not only identify the right segmentations for your audience, but also build personalized rankings for each segment to enhance their customer experience after only a 30-day training of its algorithms on your unique traffic.
After some testing and optimization of the segmentations, you'll be ready to go — from here, you'll start seeing the impact of real-time segments quickly. Our AI will automatically group customers into segments in real time based on their behavior, and then show the best results for each segment. 
This feature makes the search experience so much more seamless for your customers, resulting in greatly improved conversions, average order value, and revenue. Learn how to implement real-time segments to drive significant impact for your company. 
Get Powerful Automation With Bloomreach Discovery
AI can make a big difference for your e-commerce business, and with Bloomreach Discovery, you'll have all the tools you need to make an immediate impact on both your customer experience and your bottom line. What's more, you can do this automatically with our cutting-edge AI. Once you've implemented these features, be sure to see what else is possible with Bloomreach Discovery by checking out our tips for using boost and bury rules to improve conversions. 
But your journey with AI shouldn't stop here. AI is rapidly evolving, and to keep up, you'll want to take part in the conversation around the future of AI-powered commerce. Join us for The Edge Summit, a digital livestream discussion on August 24-25, to explore key questions and hear expert predictions on AI.