Omnichannel Marketing Automation
Welcome Email Best Practices
By Divya Mulanjur
01/06/2023
Omnichannel Marketing Automation
Welcome Email Best Practices
By sending welcome emails to new leads or new subscribers, you're creating a first impression for your brand. Needless to say, sending the right welcome message is essential so you can make the right first impression for a long and successful relationship. 
As it is the first step of the customer lifecycle journey after someone has trusted you with their email, it is important that you get the initial welcome email series right. There's a wide array of welcome email best practices but they can really be organized down into three key things to remember — time, content, and cadence. This article addresses all three to help you come up with a well-structured welcome email to impress your subscribers.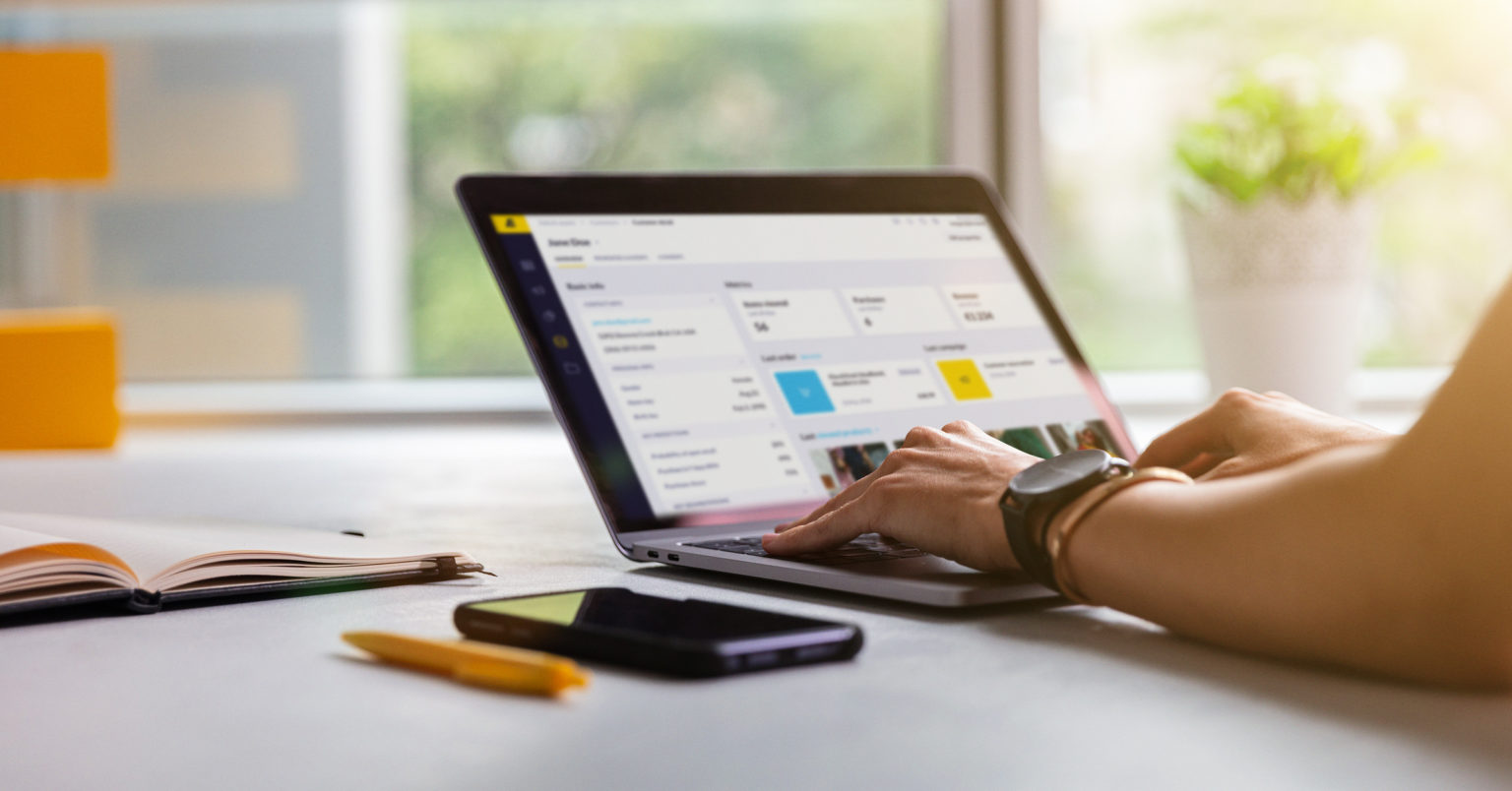 Email Marketing By The Numbers
Before we dive into those welcome email best practices, let's digest some email marketing statistics to help understand the importance of a good welcome email.
Those of us who work in digital marketing love email marketing. Regardless of all of the advances that we have made or what new communication method is trending, email is still one of the most important channels in a marketer's arsenal. That's why sending the right welcome email — in your brand voice — to your email subscribers is so important.
Let's start with the most basic statistic: the number of active subscribers per mainstream marketing channel. Keep these numbers in mind when you are planning future communications with customers and determining which channel to send them your most relevant information on.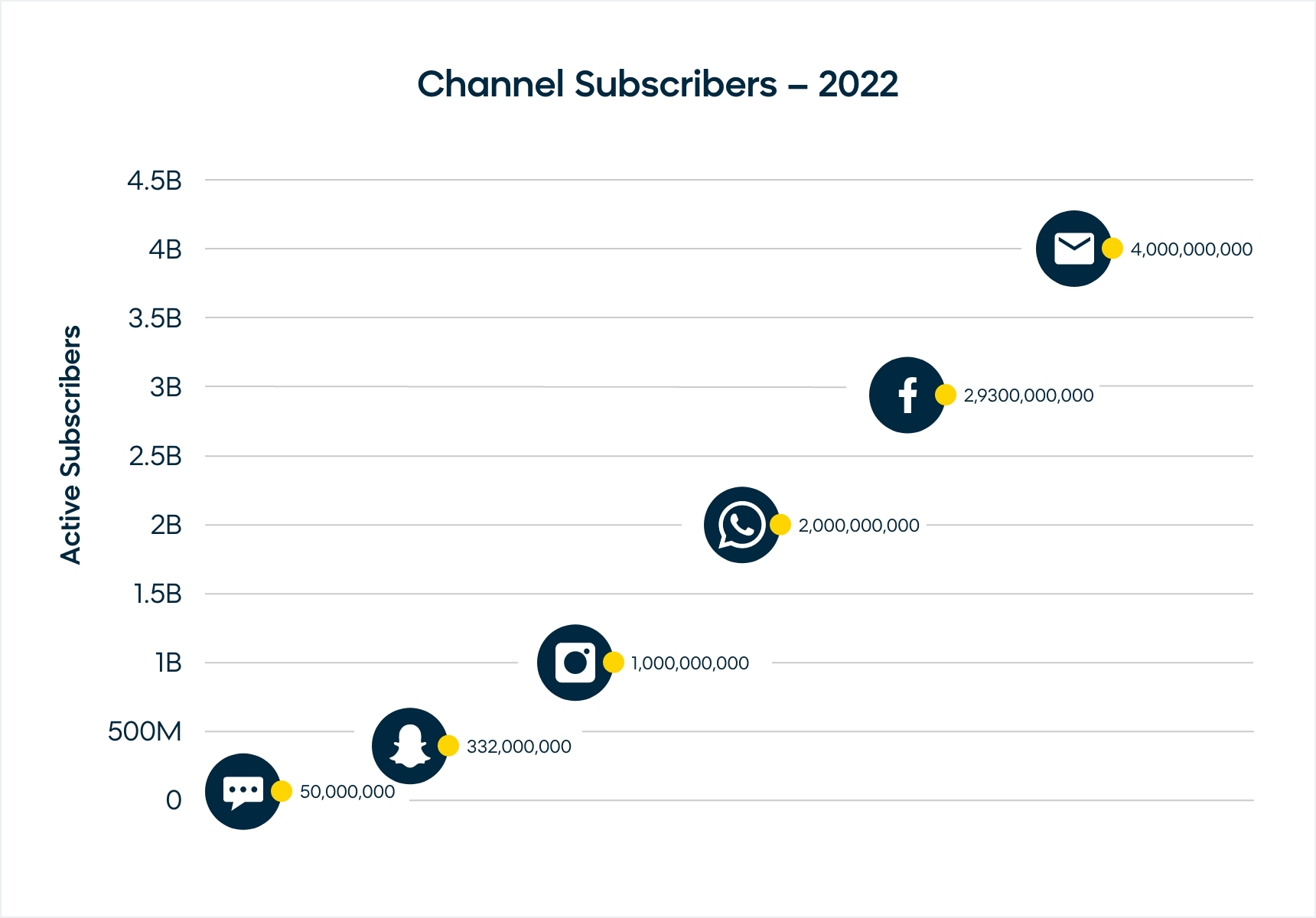 There are four million users of email across the world. That means that four million people could potentially become a new subscriber, loyal customer, or a repeat customer of your business thanks to your welcome email.
If businesses want to reach mass audiences of customers, email campaigns have the highest potential to reach customers by a large amount. This is because of the sheer volume of people engaging with email on a daily basis.
Email is the most established channel in all of digital marketing and is so much a part of the everyday lives of people that over half of the world's population has an email address that they use daily.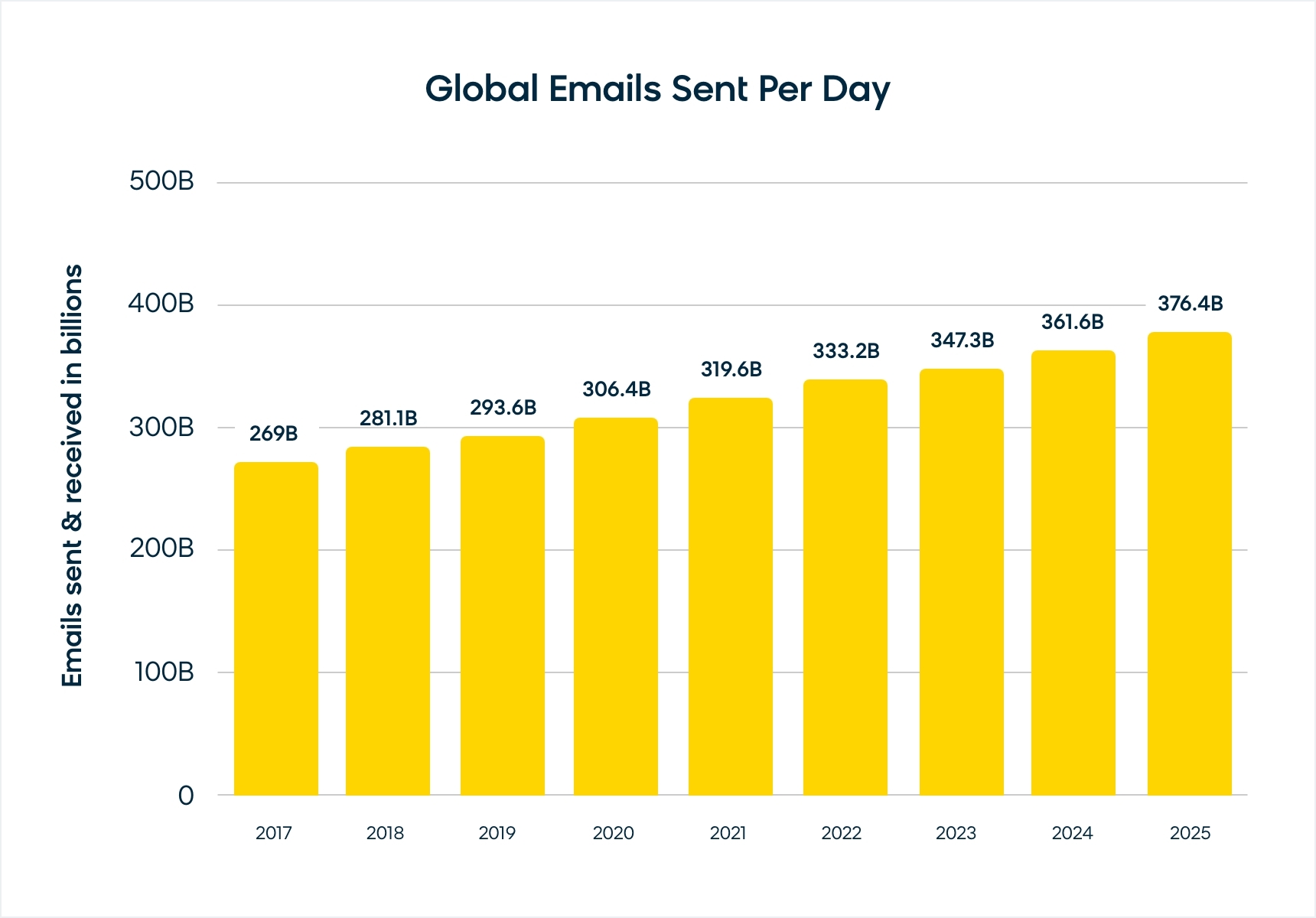 What is an Automated Welcome Email Series?
With those numbers in mind, do you see why email marketers obsess over things like email subject lines, call-to-action buttons, which popular blog posts to include in a message, or where to stash the discount code in a message?
There are a lot of little things that go into making a successful email template and all the details matter with online marketing. At Bloomreach, we know first impressions are important, so we have developed the automated welcome email series to help guide our customers in first connecting with their consumers.
An automated welcome series is a set of emails triggered by a customer action that signals an interest in your company (e.g. account sign up, list subscription, or event registration). These email campaigns should typically convey what your company or brand is about to a new user. A good welcome email should be helpful, informative, and engaging, and as much as possible, less sales-oriented. 
Best Practices For Your Welcome Emails
Consider these three steps below in your journey from taking a new user to the very end of putting customers in the position to consistently receive promotional emails from your brand.
The first email is a generic email that introduces your company or brand. Introduce what you're about, your value proposition, or what someone can expect from your emails.
The second email is a slight nudge to get the subscriber to move to the next stage in the lifecycle journey. Entice them with your best products or a demo of your services.
The third step is split into two branches — if someone has already purchased or moved to the next stage, encourage them to connect on social or install your app. If someone has not yet acted on the previous emails, offer an incentive to nudge them. And then follow up with the last email asking to connect on other platforms. 
Why Should You Send an Automated Welcome Email Series? 
Like a good elevator pitch or a warm 'nice to meet you', a welcome series lays the foundation for a long-term relationship. Don't cram all your information into a single email. Instead, break it out into 3-4 automated emails so the customer gets small chunks of digestible content that offer great examples of what they can expect from your brand in the future.
When Should You Send Email Welcome Series?
You should send it right away, or at least within the first 24 hours. People have short attention spans, so it's best to get into their inbox when you're still fresh in their minds. This will make them more likely to be interested in receiving future emails from your company or push them towards making their first purchase, if they have not already done so.
Which Email Marketing KPIs matter for this series?
If you've made it this far in the article, you understand the importance of email marketing KPIs.
Email marketing KPIs can be measured in many different ways by different stakeholders. Look at any email marketing tool and you'll find dozens of KPIs that can be monitored.
A welcome series is sent when the customer is in the acquisition stage. So, metrics that speak to engagement and long term relationship building are important.
Open rate
Click-through rate (CTR)
Conversion rate 
List growth rate
Unsubscribe rate
How to Enhance the Series for Your Brand
Here are some ways in which you can take it a step further:
Personalize based on browsing activity: Between email 1 and 2, check if the customer has had any website activity. If so, use data from their activity to personalize your email further. For example, if you're a retailer and someone has browsed the menswear category, use that information to offer best selling menswear or a link to a blogpost about menswear trends. 
Segment based on customer type: If you cater to different types of customers and have that information, use it to segment your welcome emails to make them more relevant. For example, let's say you're a hardware retailer selling to hobbyists and business owners. The price point and motivation for a hobbyist or an individual would be very different from a business owner who cares more about ROI. Change your content and tone accordingly.
Mix it up with product recommendations and links to popular blog posts: Think beyond sales in these emails. Treat your customer like you would a personal relationship. Do you have videos or blog posts and other useful content that could help them come to a purchase decision? Consider including them in your emails.
Consider an omnichannel strategy: Think beyond email for your welcome series. Consider the scenario below. Include conditions to monitor if your customer has opened an email. If not, consider extending your welcome series to other channels like SMS or paid social. 
Include A/B Testing: No email is truly set it and forget it. Test different strategies to see what works best for you – whether that's figuring out the right channel, right content, right time of send, or the right number of emails.
Welcome Series Email Examples
United Kingdom furniture retailer DFS has gotten creative with its automated welcome email series.
The company has increased revenue nearly 4% on welcome emails by going above and beyond and specifically tailoring its welcome serious to its furniture business and how it wants to craft customer journeys. DFS delivers personalized, product-specific content based on what products it knows customers are interested in thanks to previously collected customer data.
For example, if the automated welcome email series determines that the customer is interested in bedroom furniture, the Bloomreach Engagement scenario will automatically send a guide to purchasing bedroom furniture to the customer to help facilitate next steps. The welcome series will then encourage customers to visit a brick-and-mortar location to get the complete in-person experience with the product at exactly the right moment in the customer journey. 
DFS asks customers "what's your thing?" to learn which furniture pieces they are interested in and then personalizes a customer experience specifically for them based on collected zero-party data. This ensures that emails don't spam the customers and each email they receive is educational and related to the products that they have an interest in.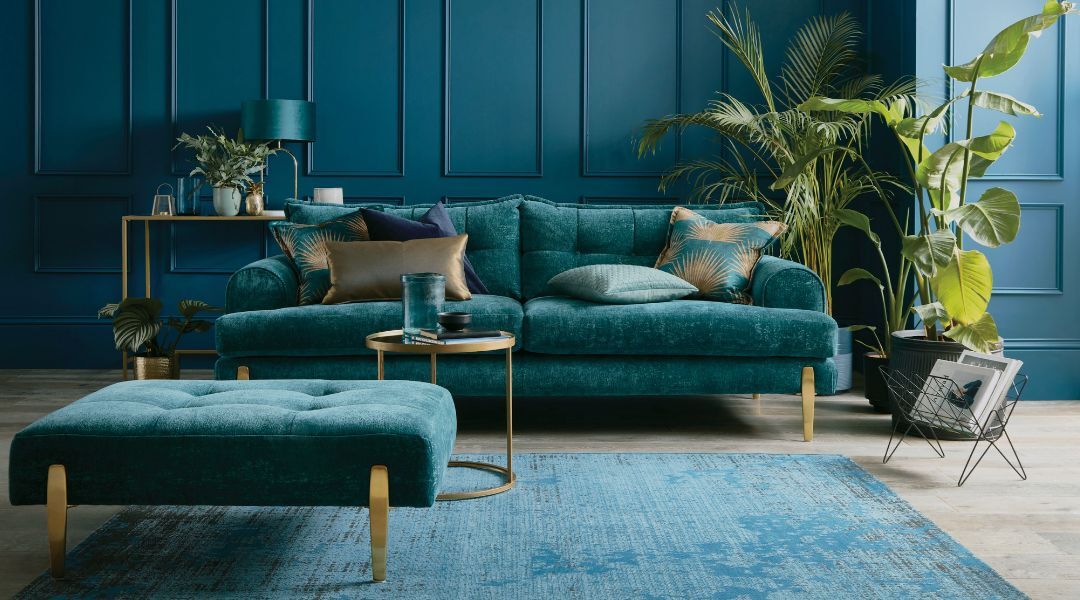 Along those same lines, Scottish brewer BrewDog personalizes email templates for customers by changing the subject line for different segments of customers.
In today's market, no customer wants to feel like a number, they want a personalized experience with a brand. Wherever customers might stand with your company, it's best practice to personalize a subject line to ensure that you are communicating properly with them for their stage of the customer journey.
BrewDog increased revenue nearly 14% from an email sequence with this strategy.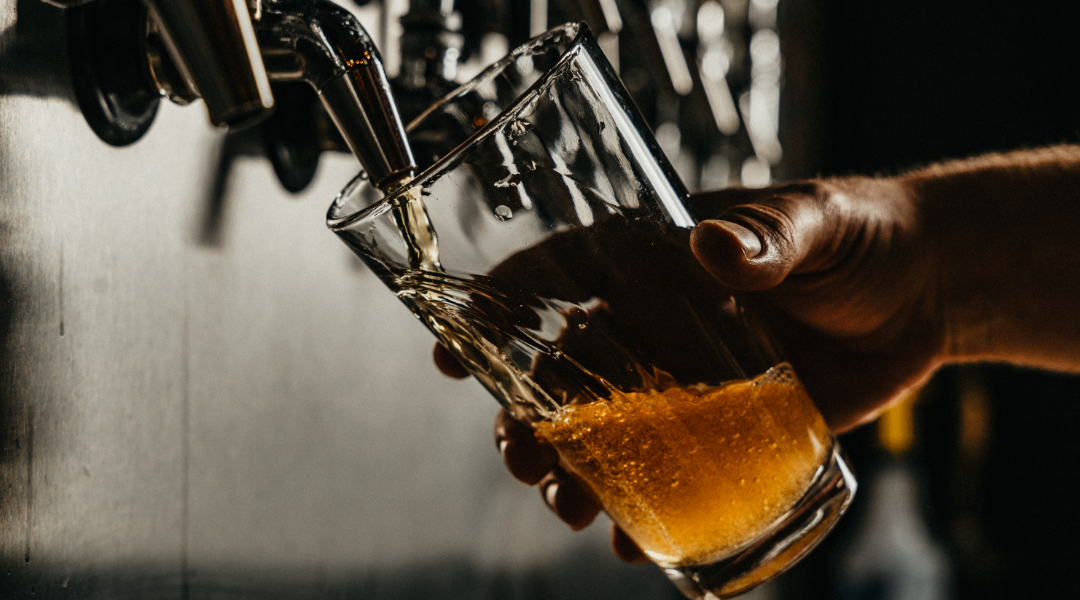 Key Takeaways
Remember: time, content, and cadence. Send your welcome series as soon as possible when a subscriber is still thinking about you. Make sure the content is informative and helpful and follows through on what was promised when someone signed up to receive it.
Lastly, instead of sending one big email, send out a series of 3-4 emails that will make sure you stay top of the inbox, and also keep the subscriber engaged for longer. And always – test, test, test, and iterate. 
Interested in taking the next steps? Learn how Plug & Play use cases can help you drive more revenue with Bloomreach Engagement.