Real-Time Personalization
Overcoming the Challenges of Personalization Paralysis
It was the headline heard around the world for many commerce-driven teams. You know exactly what we're talking about. 
In late 2019, Gartner predicted that by 2025, 80% of marketers would abandon personalization efforts. Gasp. 
Listing data as a major obstacle, Gartner detailed why a lack of ROI would lead to so many companies just abandoning their personalization pursuits completely: 
"Marketers face other impediments to personalization success including the continuing decline in consumer trust, increased scrutiny by regulators and tracking barriers erected by tech companies. While personalization comprises 14% of the marketing budget, more than one in four marketing leaders cite technology as a major hurdle to personalization."
That's far from encouraging information as companies put money and resources into tech stacks and the teams that run them to optimize customer experiences. Gartner discusses three things specifically in this release: personal data, consumer trust, and technology. 
Let's be clear—Gartner is definitely not wrong in stating that personal data, consumer trust, and technology are major impediments to success with personalization. Where we will challenge the process is that while these things can stand in your way, they are solvable problems and the rewards far outweigh the risks. 

Data Collection 
Personalization in e-commerce starts with data collection, which hasn't historically been an issue. But these days, compliantly collecting data has gotten significantly more challenging. 
This is in large part due to new governing laws and regulations such as the General Data Protection Regulation (GDPR) and others. These governing principles present extra hurdles for commerce-driving teams to jump over and can enforce steep penalties for non-compliance. 
Another reason collecting data has gotten more challenging is because of internet browsers making significant changes to third-party cookies and third-party tracking. This has required companies to begin thinking about personalization in a post-cookie world and to start asking and answering difficult questions about how to better own their customer relationships and data. 
But there are most certainly ways to win in a cookieless world and many of our Bloomreach customers have already been successful in doing so. Personalization efforts don't have to stop because of governing laws/regulations or because of third-party tracking changes—they just have to change. 
One way your company can change with data collection efforts? Zero-party data. 
Zero-party data is data that a customer intentionally and proactively shares with a brand. It can include preference center data, purchase intentions, personal contexts, and how an individual wants to be recognized by the brand. Forrester Research was the first to introduce this term and collecting zero-party data has since become increasingly important to companies across the globe. 
Companies can collect zero-party data in a myriad of ways including creating user-friendly micro experiences, creating NPS surveys, or asking for information during opt-in.
Or, in the case of Bloomreach customer baby-walz, you prove to your loyal customers that you can provide value to them when they give their zero-party data. 
The German-based company that sells predominantly children's products asked expecting mothers who were opted in for the newsletter for the estimated date of birth for their child. This information allowed baby-walz to better understand the needs of the mother—and eventually the child—with a specifically tailored customer journey that would be relevant to each specific step of the pregnancy and thereafter.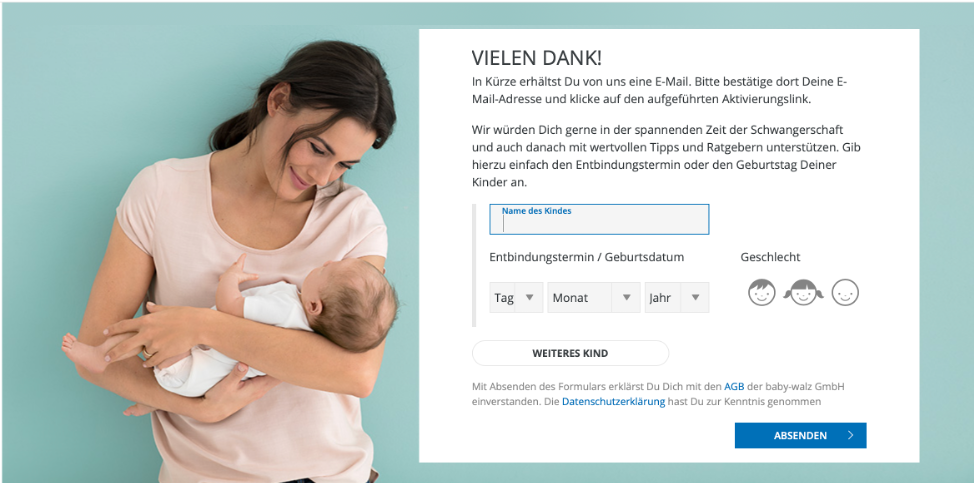 The result was an email open rate that was 54% higher than normal and some very satisfied expecting mothers. 
Consumer Trust Issues
While the aforementioned laws and regulations have gone a long way to protect consumers, they have also made them much more aware of what is happening with their personal data. That has led to the consumer trust issues that Gartner referenced in its release. 
Staying in compliance with governing laws and regulations will go a long way in helping to ease the minds of your committed customers. After all, it's tough to keep them around if your company has a data breach or some similarly catastrophic data event. 
But it isn't just as simple as caring for collected data so there isn't a breach. Companies should have a "data minimization" mindset whenever possible to stay compliant with GDPR or other such laws. Data minimization is a principle that encourages companies that collect and process data not to hold or use that data any longer than it has to be used. That basically means that if you no longer need data on a customer for whatever reason, that data should not be kept "just because". 
If concerned customers know a company follows this data minimization mindset, they will be more likely to give zero-party data, consent to cookies while browsing a website, or just trust the company in general.  
Technology 
Imagine having compliantly collected data, built consumer trust, and still be missing the right technology stack to adequately personalize the customer experience for your consumers. 
That would be frustrating. 
Gartner hints at those frustrations when it mentions technology in its release. You can have all of the data you need, and the right elements of trust, but none of it matters if you don't have the technology stack to deliver results. Common problems in this arena include a bunch of point solutions cobbled together by an IT team, and dealing with the resulting disparate data streams, or the complete opposite: a legacy cloud with no flexibility and an incredibly long implementation timeline. 
That's why we at Bloomreach built out the Commerce Experience Cloud the way we did. Our Discovery tool offers AI-driven search and merchandising while Content offers a headless CMS and Engagement provides a top CDP and marketing automation solution. Together, these platforms form a cloud that serves the most foundational components of the commerce experience in one location, backed by the commerce data professionals need for truly exceptional execution. It's flexible, gets up and running quickly, and starts kicking out results right away. 
Win With E-Commerce Personalization and Bloomreach 
Personalization paralysis is a serious issue in the e-commerce space today. Companies are abandoning their e-commerce personalization efforts because of a lack of ability to overcome the aforementioned obstacles and challenges. 
That leaves an opportunity for companies who have figured out how to circumvent those challenges. If your commerce-driving team can foster brand loyalty and offer connected commerce experiences with e-commerce personalization, you're at a major advantage in today's market. 
Bloomreach has compiled the Definitive Guide to E-Commerce Personalization that goes in-depth on this topic and many more relevant ones to your business. It is the perfect tool to unify your commerce-driving team behind key concepts of e-commerce personalization to ensure it is doing all it can to provide a connected commerce experience to your customers.
Bloomreach powers over $300 billion in commerce annually and serves 850 customers with our Commerce Experience Cloud. If you are ready to make an investment in e-commerce personalization and need the technology to do so, schedule a personalized demo today to learn more about what Bloomreach can do for your company.