Real-Time Personalization
Using Personalization To Create More Impactful Customer Experiences in Travel and Hospitality
By Lisa Rothman
05/24/2023
Real-Time Personalization
Using Personalization To Create More Impactful Customer Experiences in Travel and Hospitality
People are traveling again, which is good news for those in the travel and hospitality industries, but it's also clear that what these brands need to do to get customers in the door has changed in recent years. Today, you need to come up with creative and personalized ways to attract new customers and build brand loyalty. That's the topic that Manuel Tönz, the Director of Client Strategy at Bloomreach, discussed alongside Nikul Amin, the Head of Customer Success at Acxiom (a Bloomreach partner). Read on to learn about how travel and hospitality brands need to personalize customer experiences if they hope to thrive in the current market.
The Landscape Has Changed
When you plan your marketing efforts, it's vital to recognize what the travel and hospitality industries look like today. The travel industry has faced huge challenges over the past few years, with the combination of the pandemic and a weak economy. And when surveyed, nearly 70% of those who attended the webinar indicated that how the economy impacts consumer travel spending represents the biggest challenge facing the travel industry. This means you can't just assume travelers will visit your website on their own — you have to make the case for why you're the right business for them to use while traveling, and personalization plays a key role in successfully engaging these travelers.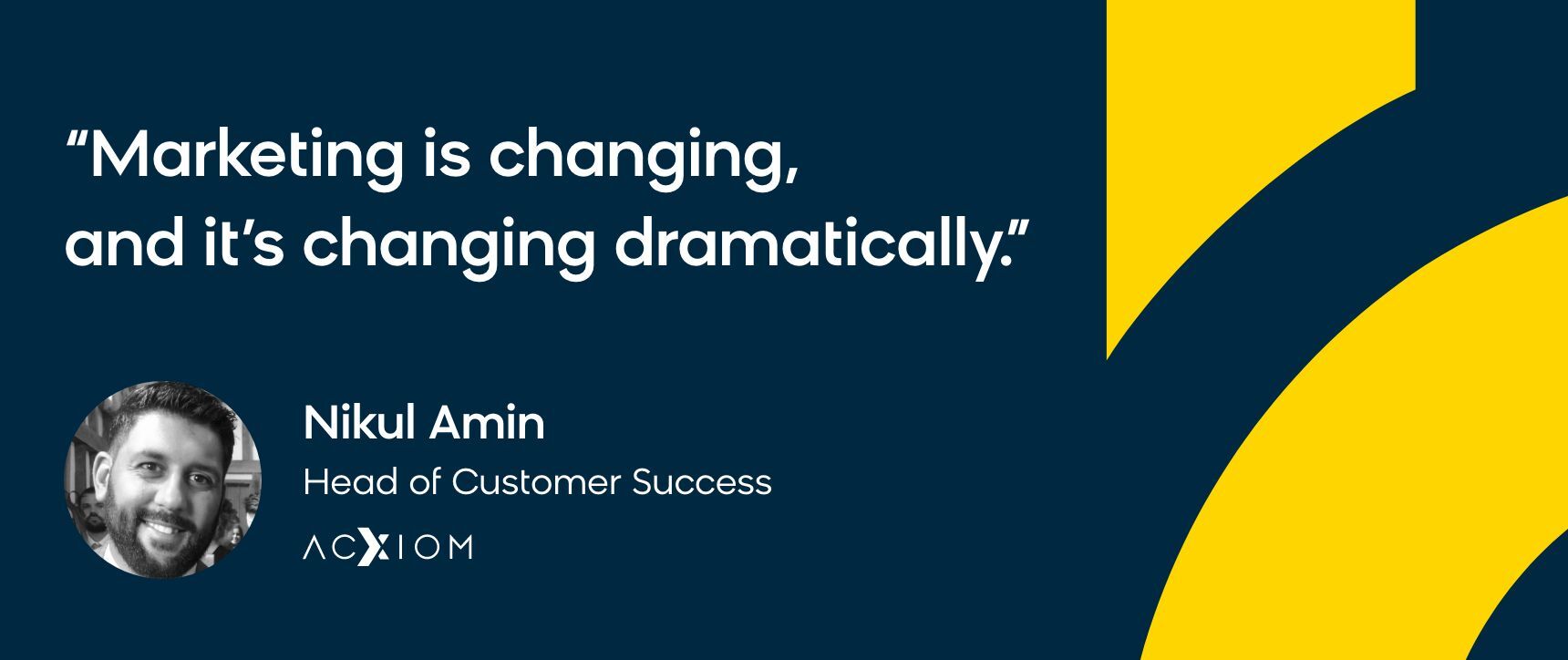 "Marketing is changing, and it's changing dramatically," said Nikul. He points out that traditionally, paid and digital (web, app, e-commerce, etc.) was a very separate channel from owned media (CRM, loyalty, etc.), and the two channels never really came into contact. Today, technology is helping these two sides collaborate as part of a larger omnichannel strategy. To create an experience that will draw in potential customers and build brand loyalty, all your teams must work together to increase brand awareness.
Today, it's much easier to precisely dig into and understand your audience and provide a seamless experience at every point in the customer journey. As Nikul pointed out, "I think the question is not whether things will get back to normal, but what the new normal looks like." 
Local travel (like commuting) is an interesting example. It's more common now for people to go into the office two to three times a week, and rarely if they're fully remote. A season ticket for a train is probably less relevant today than in the past. So now it's a matter of finding different ways to engage these travelers through personalized recommendations and ideas. Thriving in this new climate often comes down to innovation and adaptability.
Personalization Is the Key to Success in Travel and Hospitality
It's critical to personalize your content because each generation has a unique relationship with how they perceive your brand and respond to messaging. "You have to consider generational gaps in how you engage your customers, too," said Manuel. "For example, baby boomers might still prefer receiving a physical letter, while Gen Z is completely different." With a younger audience (aka "Generation App") discovering and interacting with content differently, you must be more strategic to build the same level of loyalty among these customers as previous generations.

One of the most effective ways to build brand loyalty across generations and across channels is to make the experience as tailored as possible to each individual's preferences. You need to be prepared to meet customers where they are. "At the end of the day, trust is the primary currency when it comes to loyalty," added Manuel. 
Most importantly, you can't simply have surface-level personalization (e.g., include the customer's name in the email) and be done with it; your marketing should reflect the customer's preferences. What's more, you must be able to create this 1:1 personalization at scale, so that you can elevate experiences from "one to one" to "one to many." In essence, you need a sort of "digital concierge" that can address your customer's needs (sometimes before they even realize it). 
"Traditionally, we've always looked at value from a functional perspective, and we're moving value to a psychological, emotive perspective," Nikul emphasized. "That's a big shift in how we look at things in the travel industry." Let's say, for example, that one version of Uber only gave you an ETA for when the driver would arrive, while the other showed you a map with the driver's location. The output may be the same, but the map version resonates with customers much more because it takes away the anxiety about where the driver is. It's vital to make the digital experience an extension of the physical.
How Bloomreach and Acxiom Work Together To Deliver Personalization at Scale
Acxiom creates customer intelligence enabling data-driven marketing experiences, and in combination with Bloomreach Engagement's omnichannel marketing automation capabilities, you can deliver truly real-time personalization.  Use our solution to connect all parts of the customer's journey for their actual journey: pre-stay, in-stay, and post-stay. 
While it's easy to bring in the human element for the in-stay portion through flight attendants, hotel concierges, restaurant staff, etc., you need personalization to give the entire experience a human touch and help customers feel seen, understood, and valued.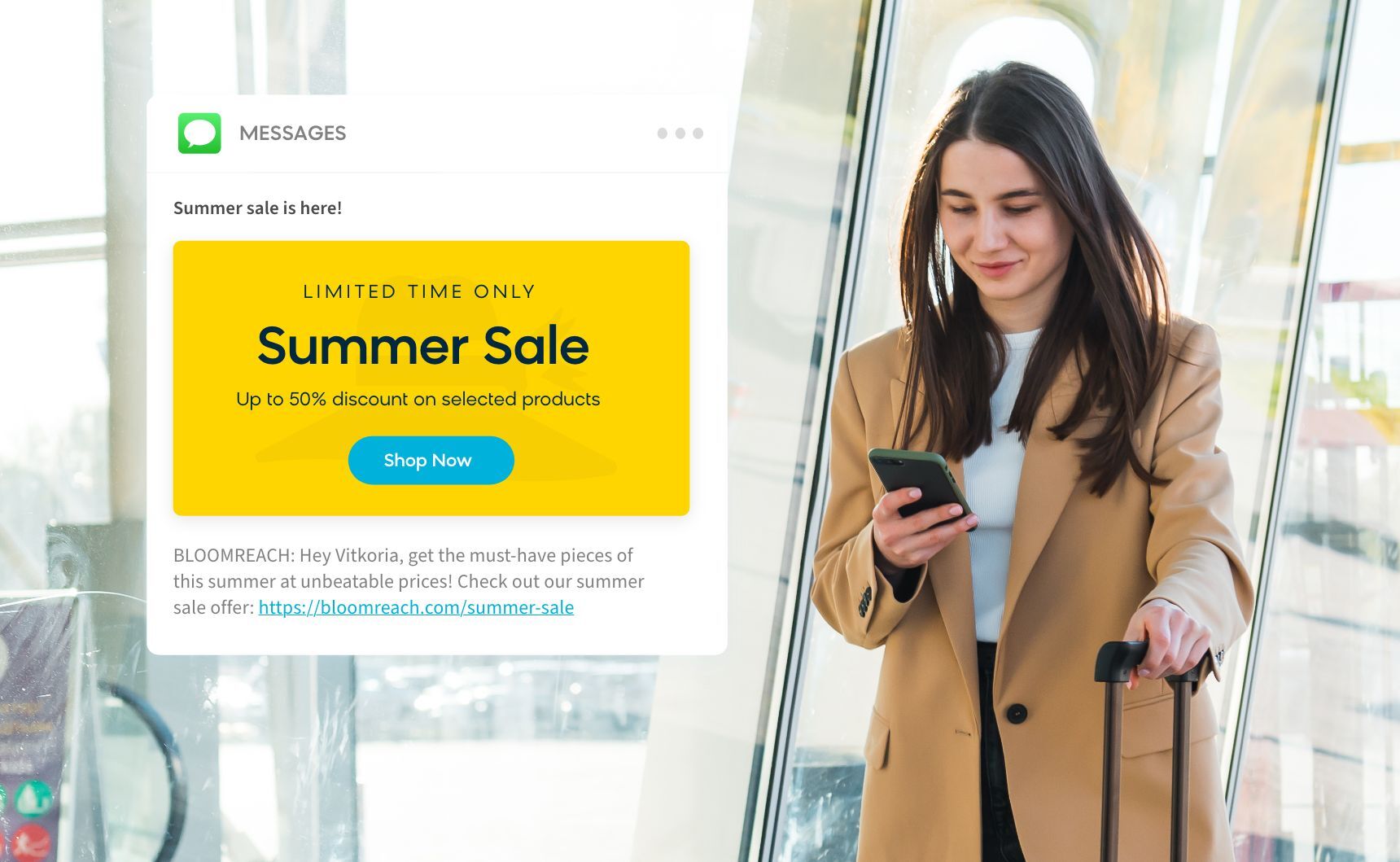 For example, if someone is staying in a hotel, the hotel could suggest things to do in the area based on any customer data they have (demographics, previous travel, shared preferences, etc.). Pre-stay, this might involve creating targeted social media posts or emails to drive awareness and engage the traveler. In-stay, this could mean creating personalized itineraries for guests. Post-stay, this could be requesting reviews, asking travelers to share positive reviews with others, or sharing recommendations with the customer for their next trip.
If you want to successfully cultivate and maintain relationships with customers, it's necessary to personalize their experience at every touchpoint. After all, the travel and hospitality landscape has forever changed, and you'll have to adapt to customers' shifting demands to succeed. Ready to take the next step? Read our whitepaper on how to drive customer loyalty in travel and tourism. Or, recap the takeaways in more detail by watching the full webinar.