Omnichannel Marketing Automation
How To Implement a Complete Mobile Strategy With Bloomreach Engagement
Omnichannel Marketing Automation
How To Implement a Complete Mobile Strategy With Bloomreach Engagement
In e-commerce, you can't afford to neglect mobile users. That's because as of 2023, 79% of smartphone users have made a purchase with their mobile devices. If you're not providing a seamless and personalized mobile shopping experience, you're going to lose out on revenue and potentially hurt your brand in the long run. 
Fortunately, with Bloomreach Engagement, you get everything you need in one place to implement an optimal mobile experience for your customers — no matter where they are in the buying process. Read on to learn how to take advantage of Bloomreach Engagement's mobile features. 

Make Your Mobile Experience Seamless With Keyword Auto-Responses
With SMS campaigns getting a 5x open rate compared to email, you'll want to make sure you're optimizing your mobile experience. With keyword auto-responses in Bloomreach Engagement, you can collect valuable zero-party data based on keyword replies. For example, you can send messages asking customers what kind of products they'd like to see, saving their replies for future segmentation and personalization (which you can use to improve your SMS/MMS campaigns).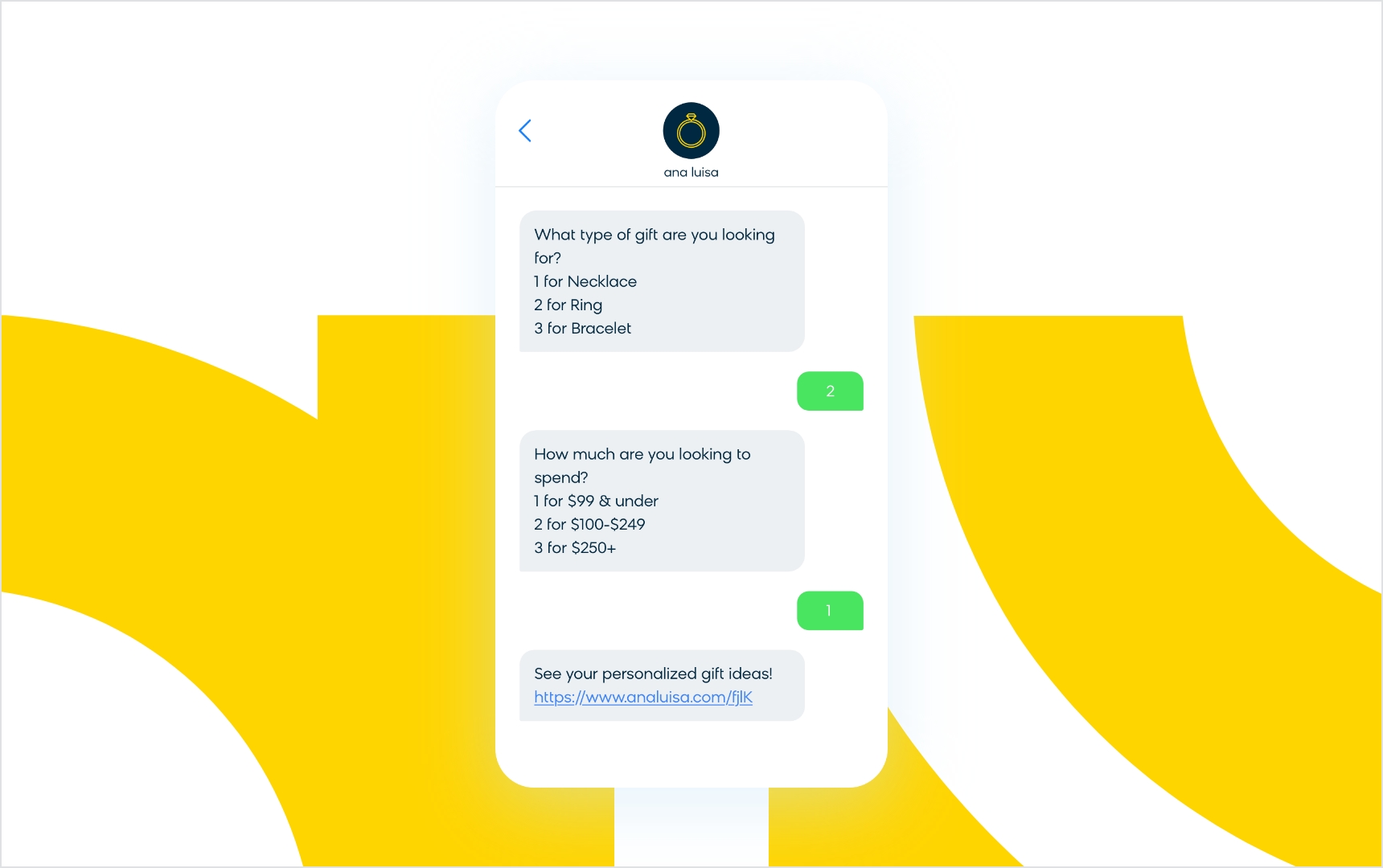 You can also use keyword auto-responses to automate conversational messaging. Not only can you let customers easily opt in and out of communications, but you can also trigger responses based on predefined keywords to facilitate better conversation and engagement.
Learn more about keyword auto-responses. 
Drive Conversions With Relevant Product Recommendations 
Once your customers have subscribed to receive SMS/MMS campaigns from your brand, you can boost purchases by sending personalized product recommendations. Try segmenting customers who haven't purchased from you in the last month, then triggering an SMS with a relevant product recommendation and a link to purchase the item.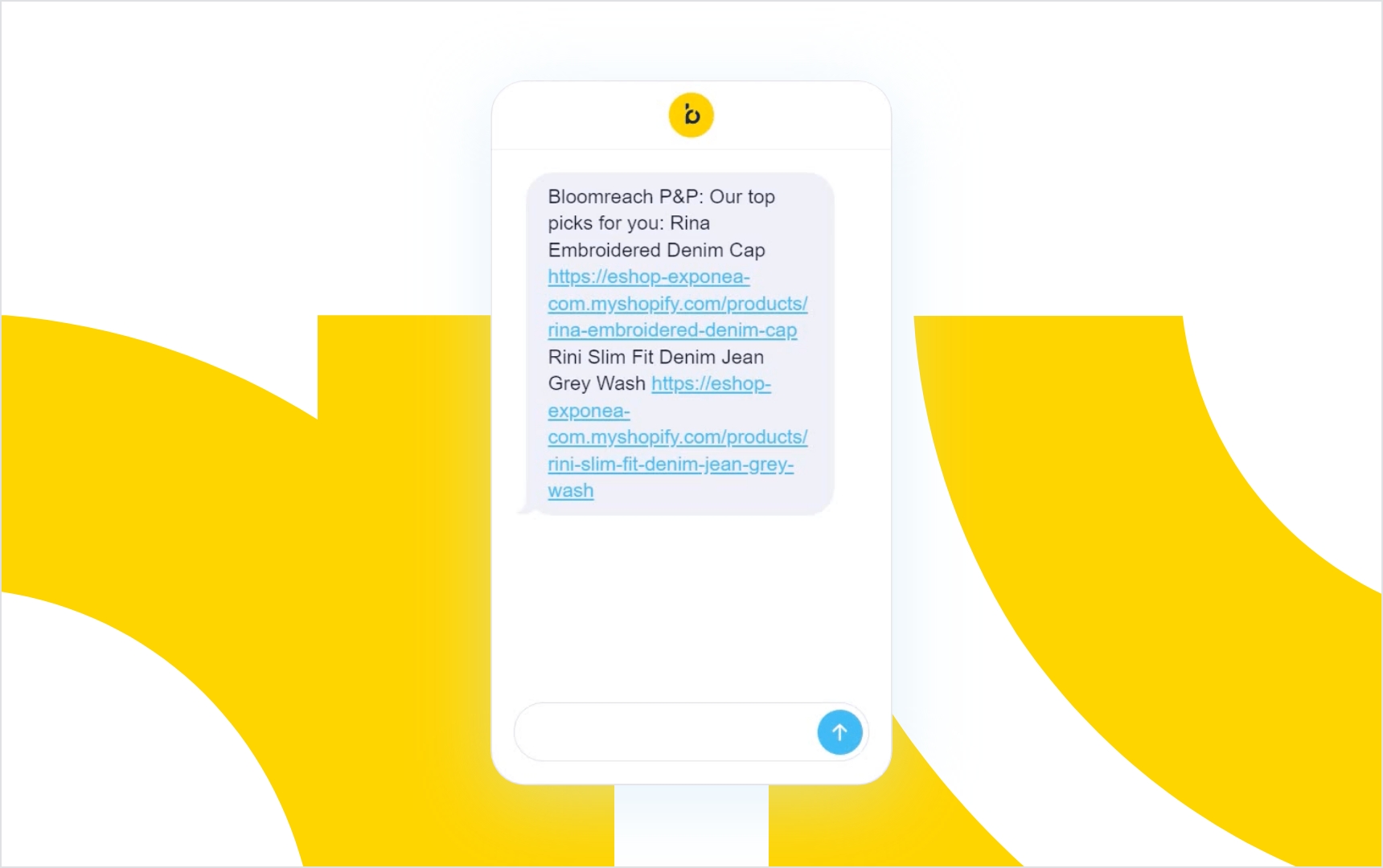 Sending personalized recommendations is a great way to capture customer attention and reengage them. To boost your conversion rate even more, try sending an MMS featuring the product image or sending a push notification. 
Learn more about personalized recommendations over SMS. 
Automatically Send Your Messages at the Right Time
Every customer is different, so sending a batch of messages at the same time will only yield mixed results at best. To get the most out of your SMS/MMS and mobile campaigns, use Bloomreach Engagement's optimal send time feature. Our AI-powered prediction model will determine what time of day each customer is most likely to interact with your campaign, then automatically send your messages at the best time.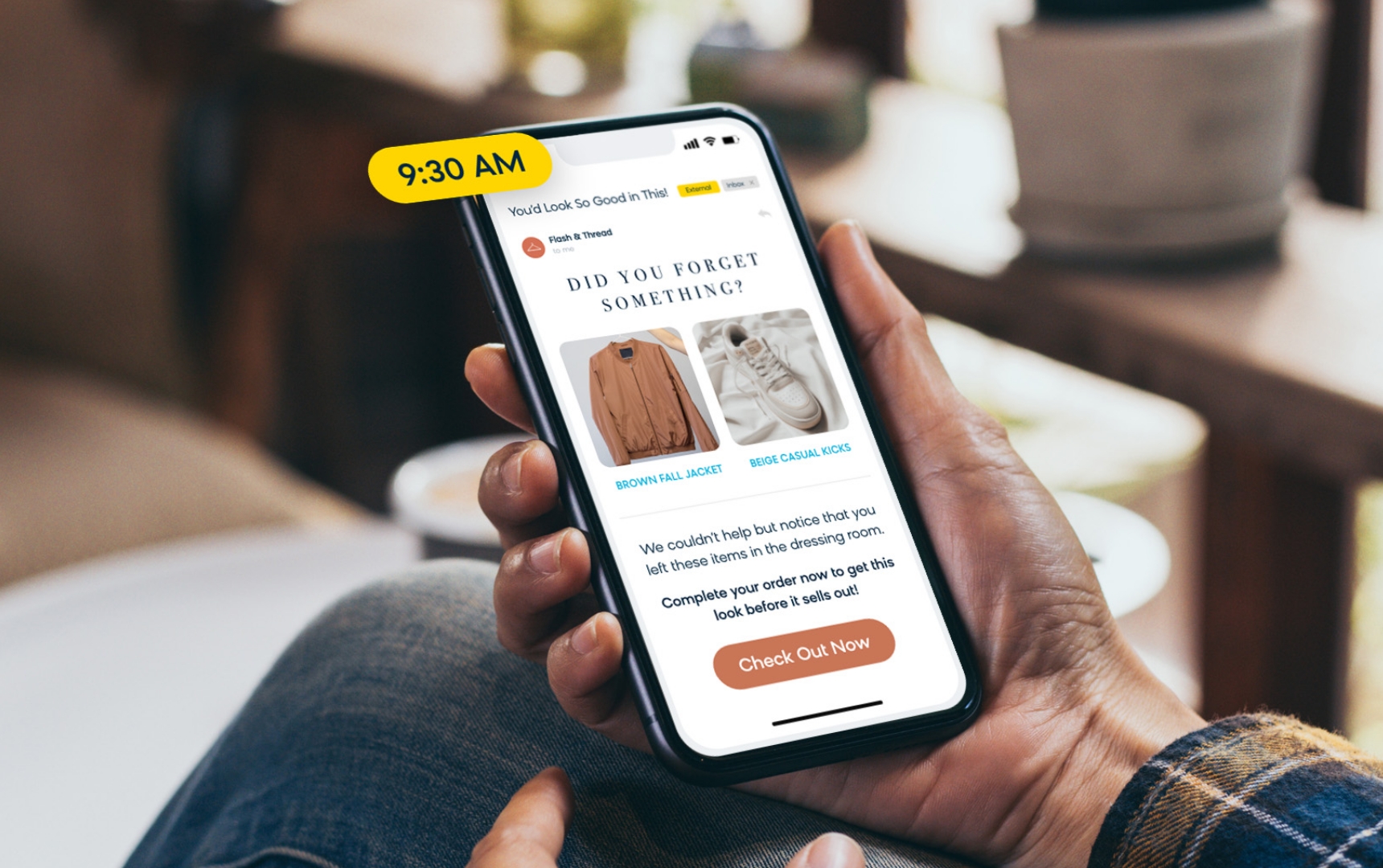 Learn more about optimal send time.
Be Timely With Location-Triggered Push Notifications
Push notifications are an effective way to keep your customers informed and drive action. One particular push notification that we love is the location-triggered notification. These use your customers' real-time GPS location to inspire in-the-moment action. For example, your brand can automatically ping customers who are within a certain distance from a brick-and-mortar location with a special offer to encourage them to stop by.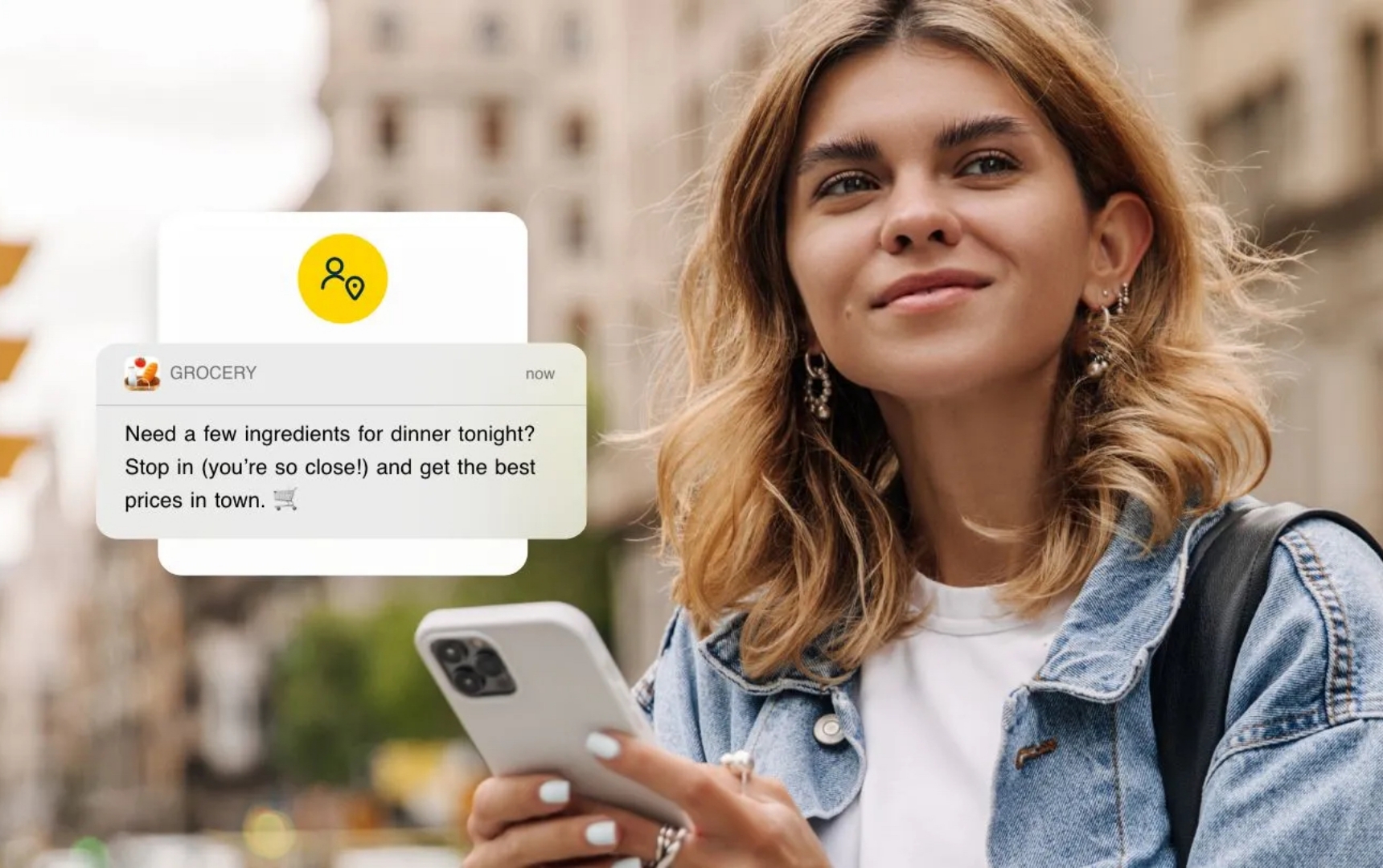 Learn more about mobile push notifications.
Store Important Notifications With the App Inbox  
Having a strong mobile app marketing strategy is more important than ever, which is why Bloomreach Engagement makes it easy for brands to do more with their campaigns with the app inbox. 
The app inbox is a customizable in-app message center — not only can users store important notifications for later access, but brands can also send personalized content without relying on push notifications alone.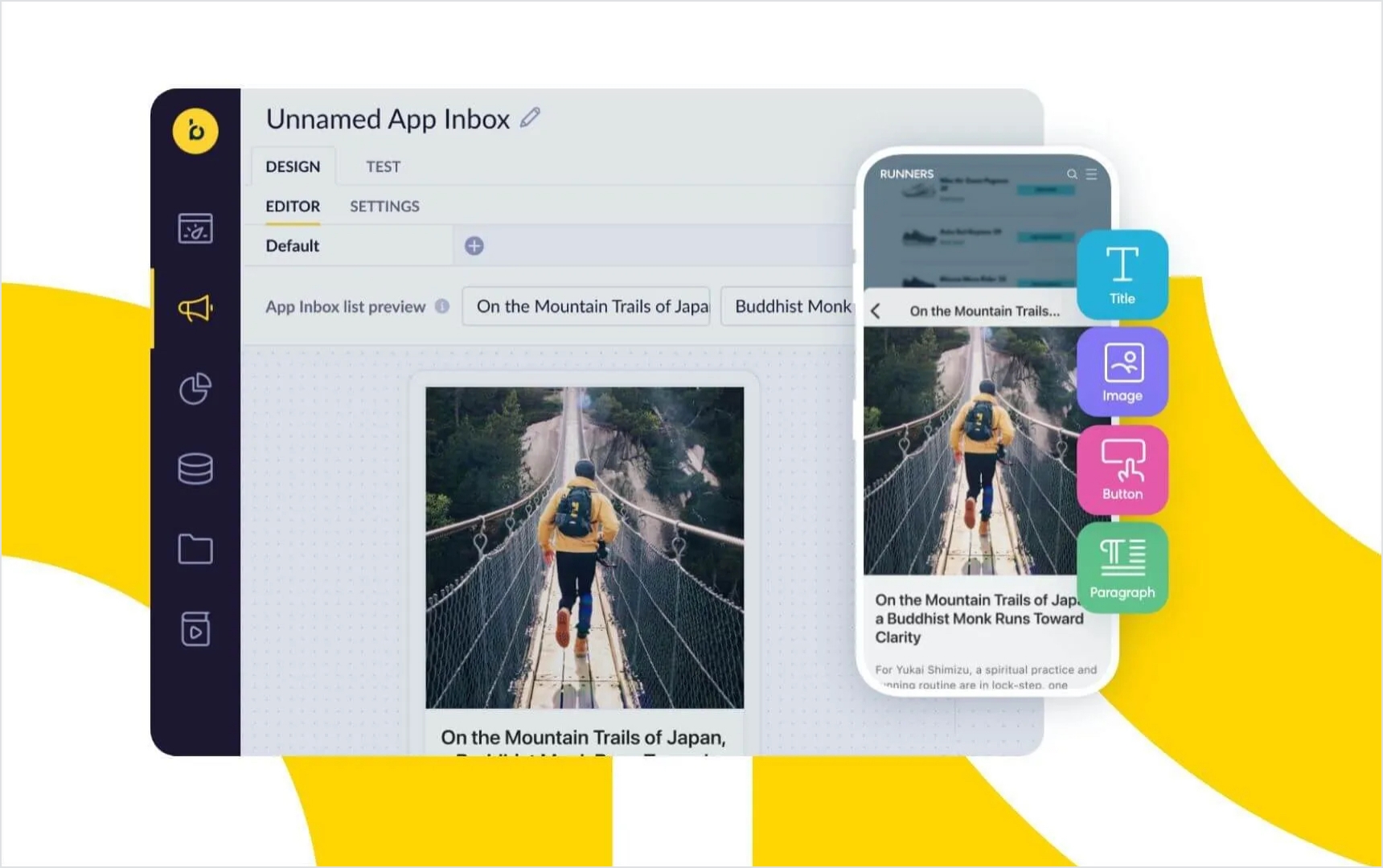 With a more permanent, centralized landing page for your mobile messaging, you open up new avenues to engage and retain your customers. Plus, you can assign expiration periods to each message, giving you more control over what messages remain visible to your customers. 
Learn more about the app inbox.
Stay Ahead of the Future of Mobile With Bloomreach
Bloomreach Engagement gives you what you need to create a compelling and seamless mobile experience for the entire customer journey — all in one place. But we also know that the mobile experience is rapidly evolving, especially with technological advancements like conversational AI. That's why we're developing Bloomreach Clarity. 
Bloomreach Clarity is a conversational shopping AI that'll revolutionize the way your customers shop on the go. Trained on data from your products, your customers, and our own 13+ years of learnings, you'll be able to provide the most personalized and individually tailored experience possible. 
Ready to learn more? Sign up for the waitlist to be the first to embrace the future of mobile shopping.