E-Commerce Site Search and Merchandising
Searchandising: What Is It, and Why Is It a Winning Combo?
E-Commerce Site Search and Merchandising
Searchandising: What Is It, and Why Is It a Winning Combo?
There are a lot of famous combinations throughout history: peanut butter and jelly, Romeo and Juliet, and Batman and Robin — just to name a few. So, we wanted to introduce another great combination: searchandising, which brings together site search and merchandising in the most ideal way.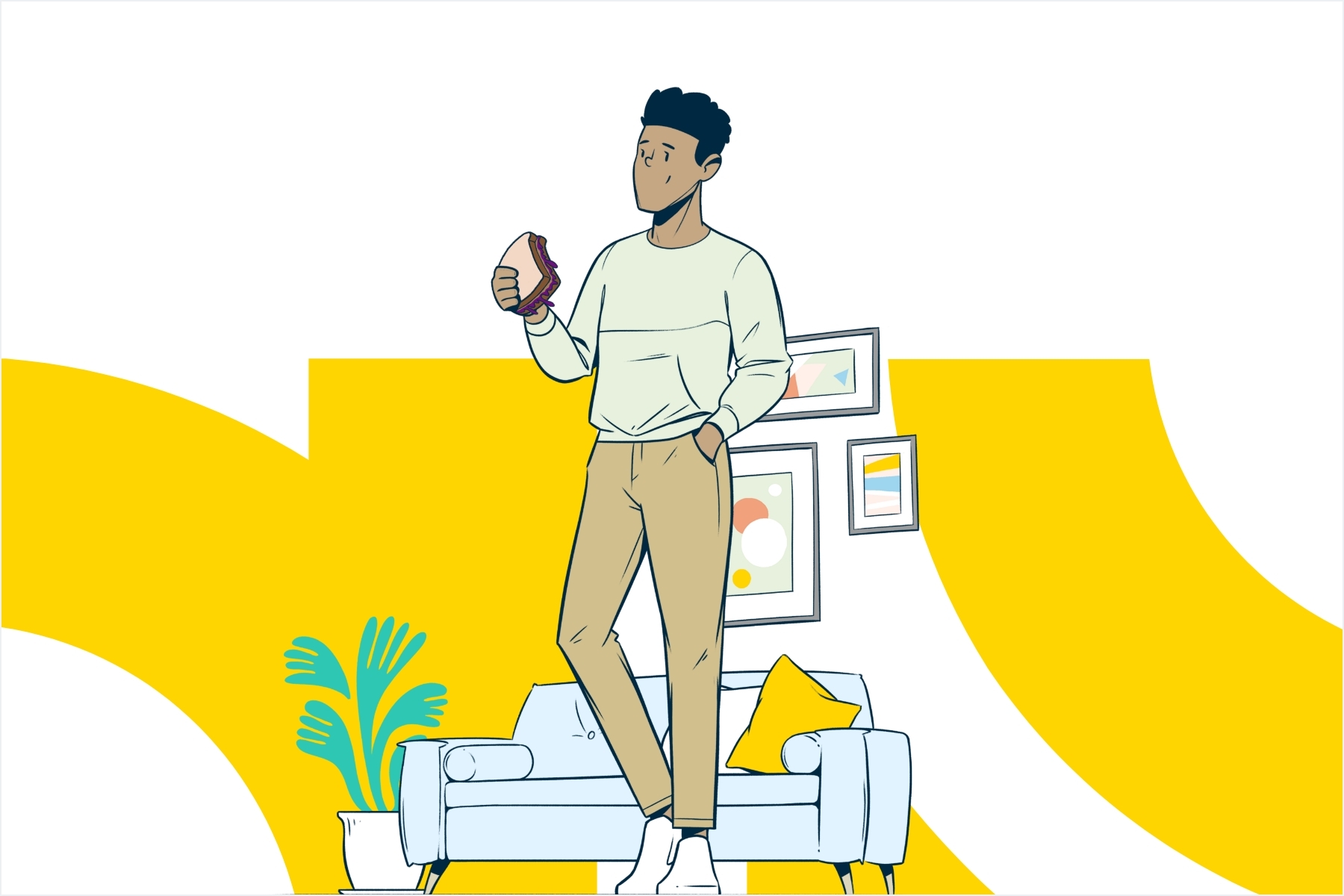 Searchandising, or search merchandising, has gained a ton of traction in the e-commerce industry in recent years — and for good reason. This combination of site search and merchandising can unlock major potential for your business by empowering your e-commerce team to place the right product in front of the right person at the right time to increase revenue, scale your business, and meet your customers' preferences (again and again). 
Between complex customer queries, manual optimization, complicated analytics, and being too reliant on IT, searchandising and the technology surrounding the practice can help address common pain points. Plus, with the macro-economic environment making return on investment (ROI) decisions more high stakes, there is no time like the present to improve your company's approach to searchandising and invest in a worthwhile site search solution. 
A good searchandising solution will provide automation, while still allowing room for your product experts to make regular adjustments. Before we get further into that topic, let's explore the concept of searchandising and why it matters to your business.
What Is Searchandising?
Merchandising is an age-old art where physical displays of products are strategically arranged to appeal to the customer in the store and achieve sales goals. Think of those prominent holiday window displays during November and December or the small, add-on purchases that tempt you in the checkout lane year round. Window displays and checkout lanes are prime locations in brick-and-mortar storefronts that offer a ton of visibility to spotlight "big bet" products.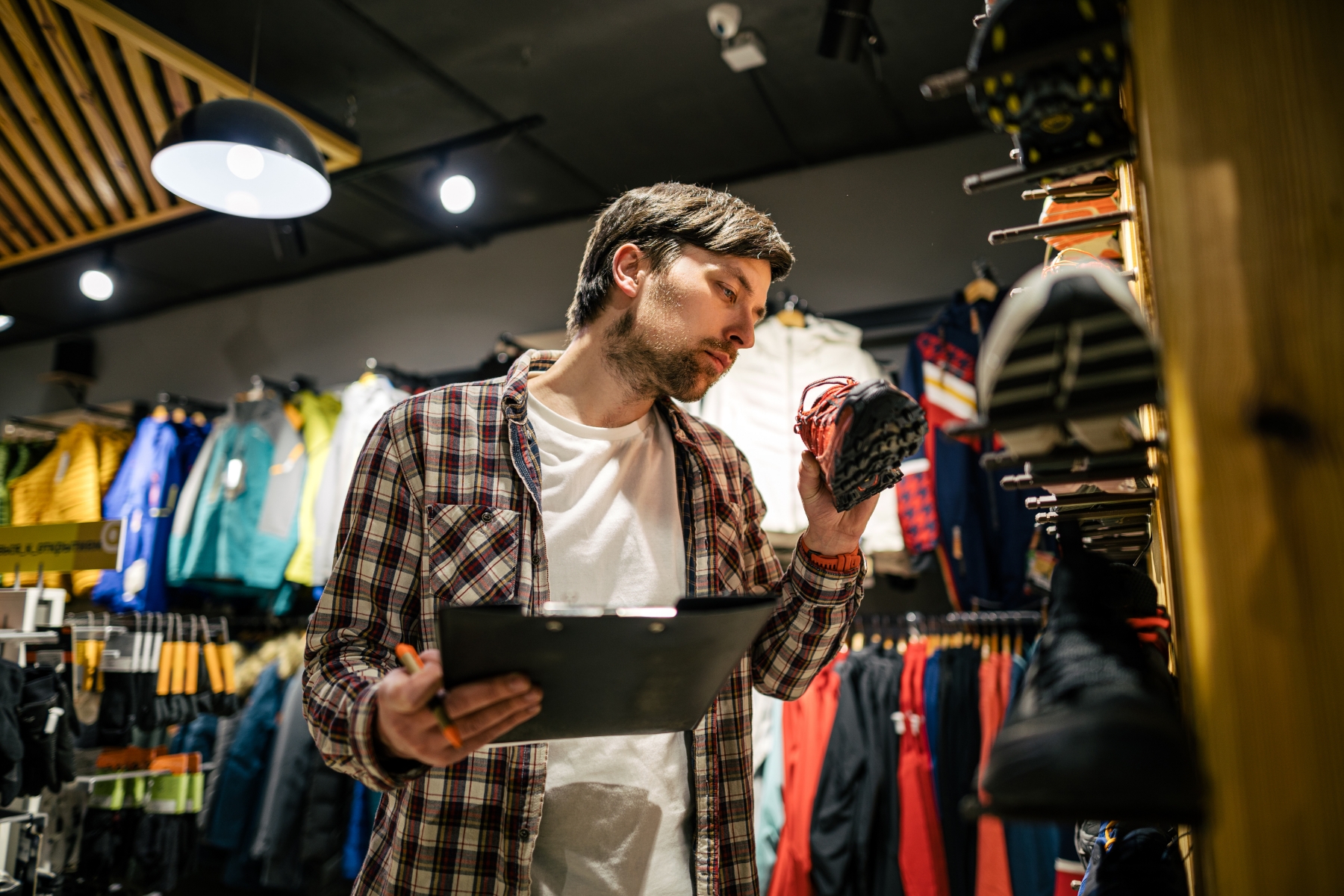 Your intention online should be the same as it is in store: leveraging product placement to maximize conversions. This is often referred to as "searchandising." Search merchandising is a unique duo to e-commerce that perfectly translates what merchandising means in a digital space and demonstrates the importance of balancing human intuition with commerce (i.e., product and customer) data. Similar to traditional merchandising efforts, the way you display your products online is completely up to you and your business goals. 
Whatever your strategy, your objective should be to curate search results that guide and engage your prospect and inspire them to take actionable steps in the sales cycle. A product discovery tool that automates these processes can become the real bread and butter of your searchandising strategy. Talk about a great combo!
Why Is Searchandising Important?
Since searchers convert at 3x the rate of browsers, your brand wants to encourage people to search. Here are the reasons why searchandising can lead your business to its next stage of growth.
Good Searchandising Shows You Care About Your Customers or Buyers
Suppose you have a good searchandising strategy in place. In that case, your brand will bring together customer behavior, product data, and purchase demand to allow your customers or buyers to find products or services with ease. By helping your prospects or returning customers locate what they're looking for, you'll cater to their search intent and encourage faster and recurring conversion rates — all through your site search bar.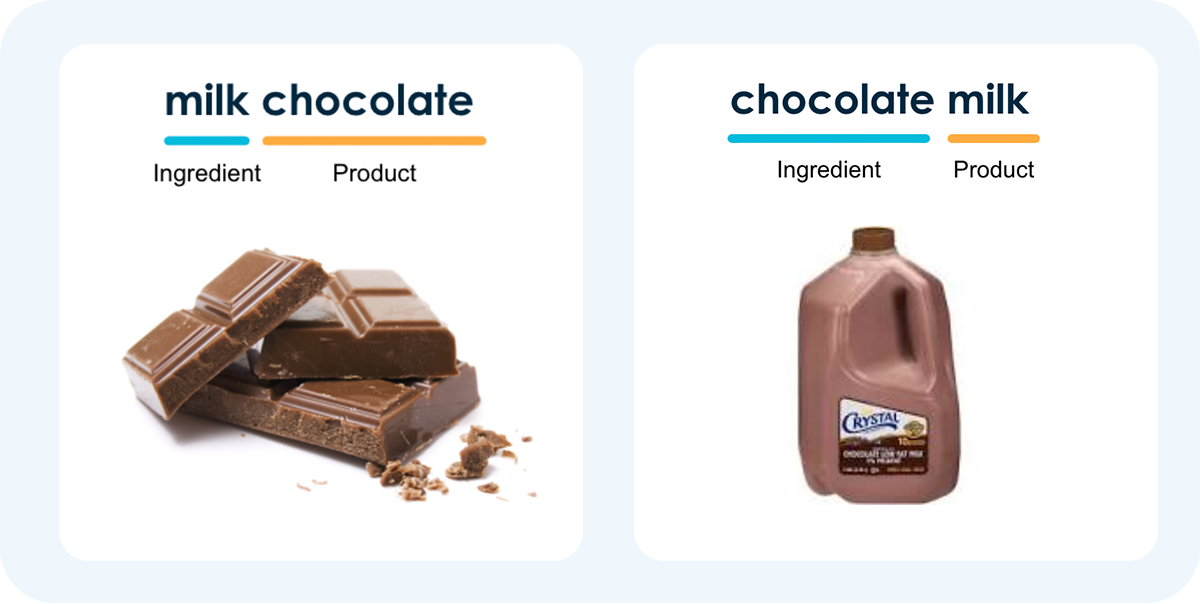 Good Searchandising Brings Your In-store Experience Online 
Whether it's the touchpoints customers experience in-store or ones that occur online, they are looking for a seamless, end-to-end journey. Aside from ranking algorithms, or the order of the products displayed due to customer behavior and other signals, a smart searchandising solution uses the following factors to determine where products land in search results:
Semantic relevance — Extracts valuable information from the search query, such as the product type and its attributes, to determine search intent

Product performance — Uses a multitude of signals (e.g., click-through rate, add-to-cart rate, and revenue per visitor) to determine a score for each product in your catalog 

Personalization — Evaluates different aspects and/or preferences of the customer or buyer (e.g., geolocation, gender, price range, or brand loyalty) to deliver personalized results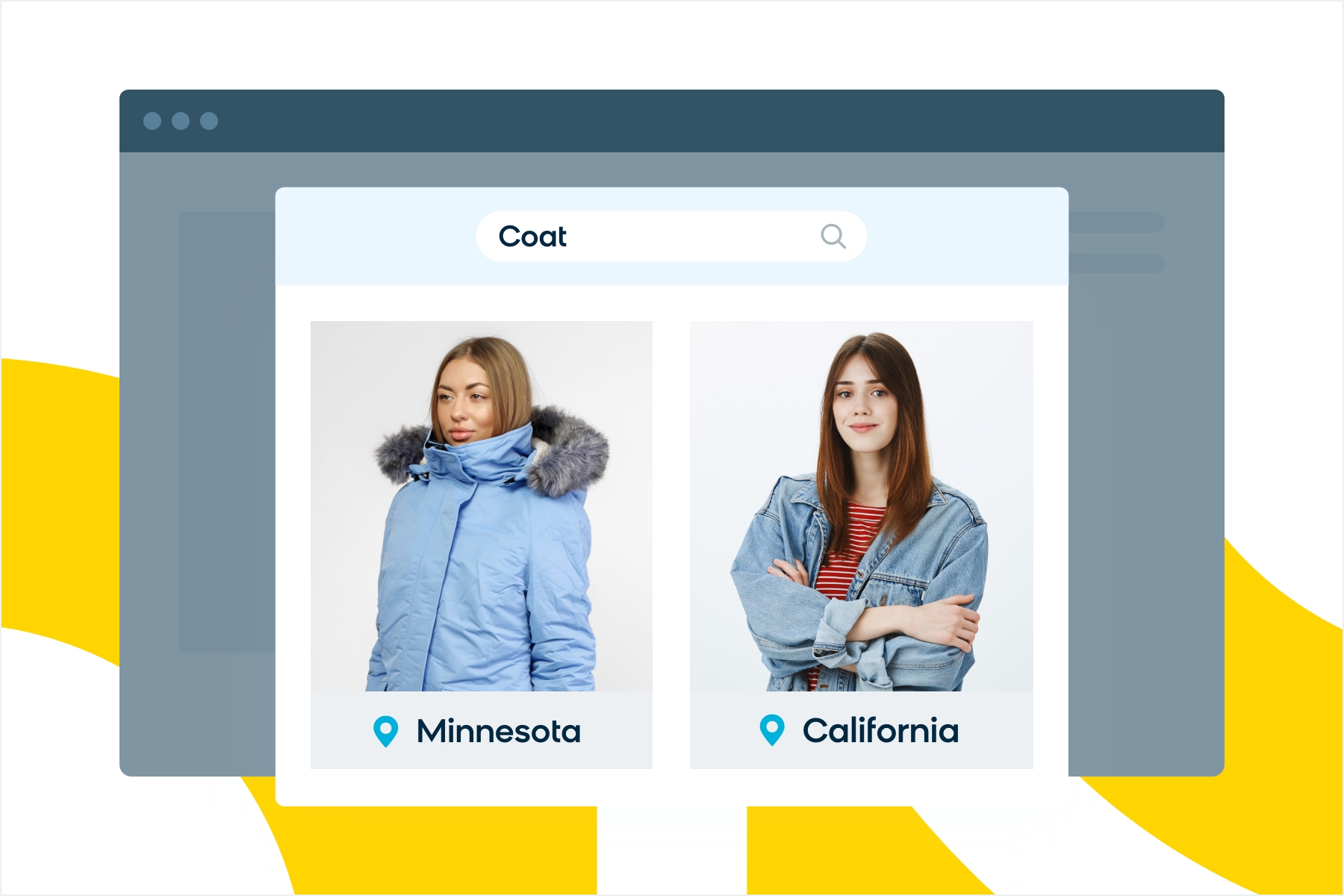 Good Searchandising Doesn't Allow You To Leave Money on the Table
Consider your own experience of visiting an online store with the intent of buying something specific. If you made a search inquiry, for instance, and the site gave you irrelevant results — or no results at all — you might abandon your efforts and leave that particular e-commerce site dissatisfied. With the right searchandising solution, however, your site will learn customers' affinities in real time and adjust search pages accordingly, leading to less frustration on their end and increasing revenue and ROI along the way.
How Does Searchandising Work?
Just like search and merchandising work well together for your e-commerce team, other e-commerce combos out there can also improve and expedite your workflows.
Retrieval Algorithms Show What's Relevant to Your Customer
Search queries are parsed by their attributes (brand, style, color, cut type, etc.) and product intent (product type). Once the search terms are interpreted by natural language processing (NLP) technology, they are expanded with synonyms. For example, an "evening dress" might have similar intent to a "formal gown" or "long night dress," and it is the search engine's job to find the relevant results regardless of how they are described. This enhancement serves a two-fold purpose: to eliminate null results and expand the relevant results that are returned. These synonyms can come from several sources: manual entries, shared data from other businesses, or behavioral data from your e-commerce website.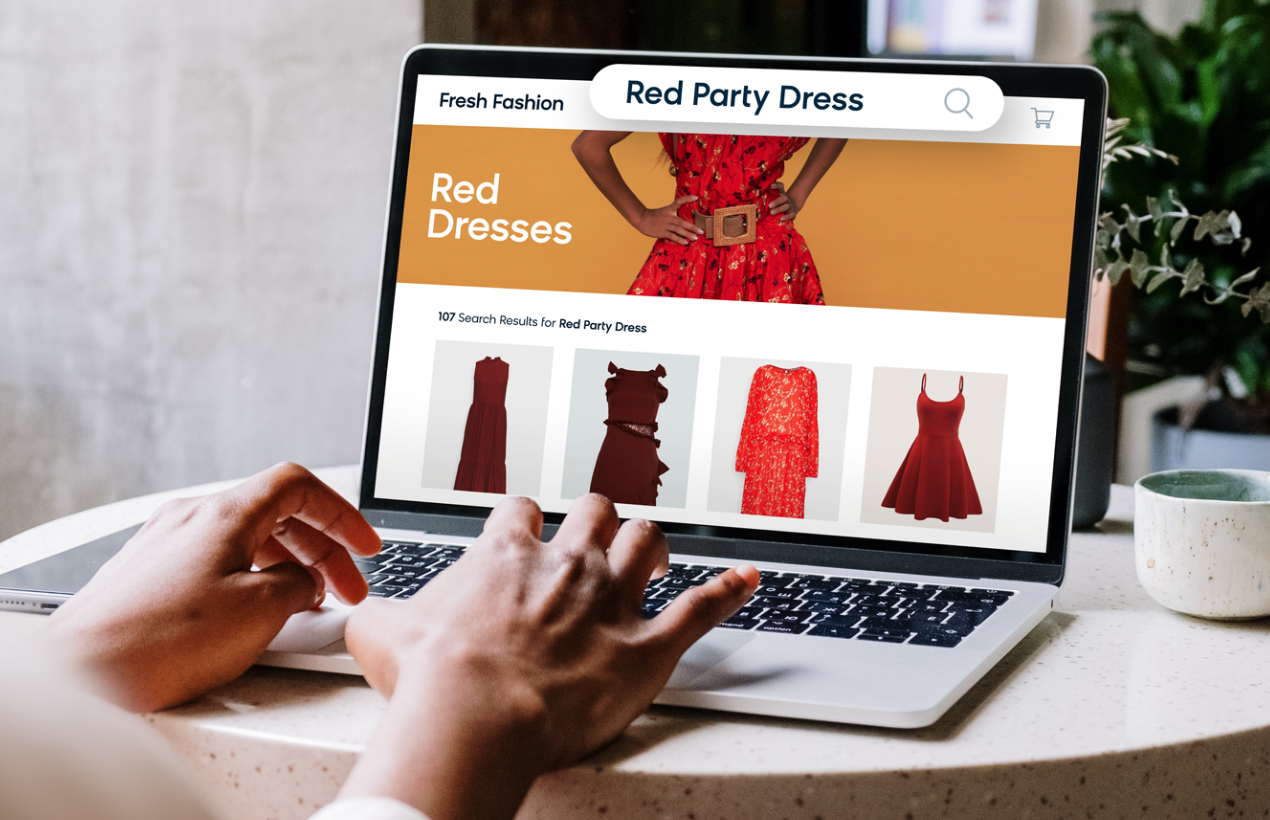 Ranking Algorithms Optimize Search Results for Revenue Per Visitor (RPV)
Once a set of products is returned, a smart product search engine optimizes results for increased RPV. Retrieved products are sorted and ranked in descending order, but in a way that keeps your popular products, prioritized metrics, and customer sentiment in mind. While these ranking and retrieval algorithms are not unique to the e-commerce industry, they both work together, like the optimal combo they are, to maximize business impact and brand retention and loyalty. Check out a few examples below of the scores that a ranking algorithm will use to do its job well:
Product performance score — Considers the combination of product views, add-to-cart rates, conversions, and revenue that a product generates for a given search query

Personalization score — Evaluates the engagement of unique user profiles to determine where a product or service is displayed on a page of search results 

Relevance score — Weighs the text and determines if the match of the query to the product is an ideal one (i.e., keywords carry high or low weight) 

SKU popularity — Considers user behavior data at a very granular SKU level and looks at which products are most popular and/or harder to keep in stock

Product freshness or recency — Uses a pixel to capture recent behavioral data and react quickly to changing trends (e.g., seasons, holidays, special events, or new product launches)
Search Filters and Facets Prove To Be Another Winning E-Commerce Combo
Filters and facets are another game-changing combination that you'll find in e-commerce. While filters and facets exist for the same purpose — both of them make search results more precise by narrowing down what doesn't match the customer or buyer's criteria — they are anything but similar. Filters are broader categories that can be adjusted either before or after a search query is made, but they will never change between searches. Common examples include customer reviews or prices.  
On the other hand, facets are more specific and pertain exclusively to the results from a search query. Facets look more like brands, model years, colors, or any other specific categorizations of the product itself. Facets can be implemented on either search or category pages, and are ranked based on product count (higher values are ranked higher), relevance (attributes that are related to relevant categories are ranked higher), or user engagement (facet values with higher click-through rates are ranked higher).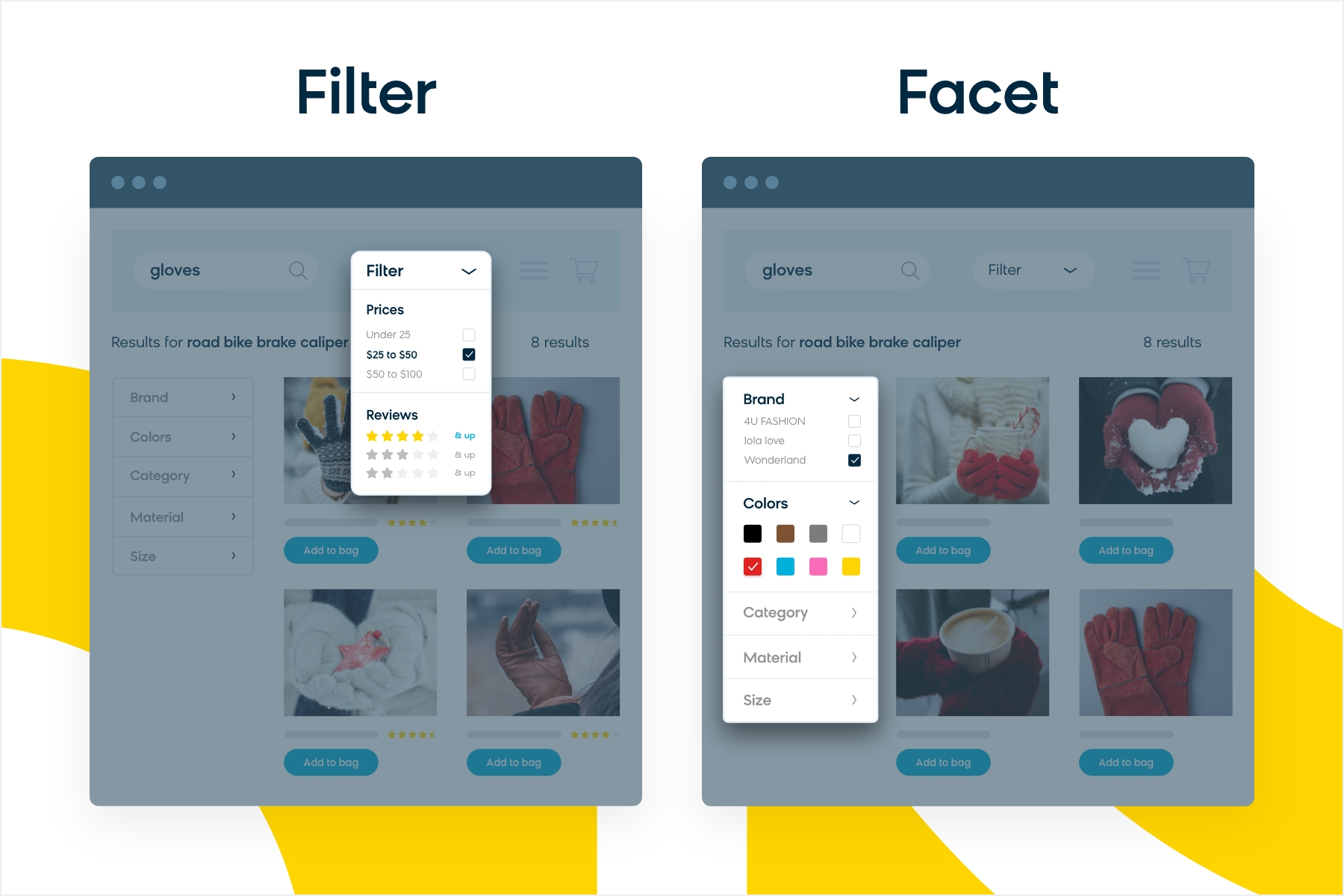 Customer Data Differentiates Your Brand From the Competition 
When it comes to a searchandising strategy, merchandisers have to think beyond simply creating search rules to influence a search results page. In other words, your approach needs to consider more than just product data for search merchandising to work properly. The easiest way to get there is by using a customer data engine. A customer data engine can plug into existing data investments, like a customer data platform (CDP), data lake, or data warehouse, to visualize and activate data for orchestration and personalization. Or, it can completely function without an existing data structure as a single source of customer intelligence.
A customer data engine gives your company an easily digestible single marketing view of the customer, with historical data, current actions, and predicted future behavior. With it, your team can leverage another great combo in e-commerce —  product and customer data, or more simply, commerce data. Your brand can uniquely tailor your online merchandising approach to your prospect using this singular platform. 
Since a customer data engine provides more than just historical data, your brand can also utilize real-time customer actions (both offline and online) that automatically register with the right tool. It all starts with equipping your search bar to understand and evaluate every click. The result is a personalized shopping experience for your customer across all channels — even for first-time visitors.
Intelligent Merchandising Tools Will Push the Limits on What's Possible
Despite having the best NLP or machine learning, your merchandisers will want to intervene with their expertise and prioritize ad hoc initiatives from time to time. So, if you're deciding on your next (or first) product discovery tool, you'll need that perfect combo of search and merchandising to take your e-commerce strategy to the next level.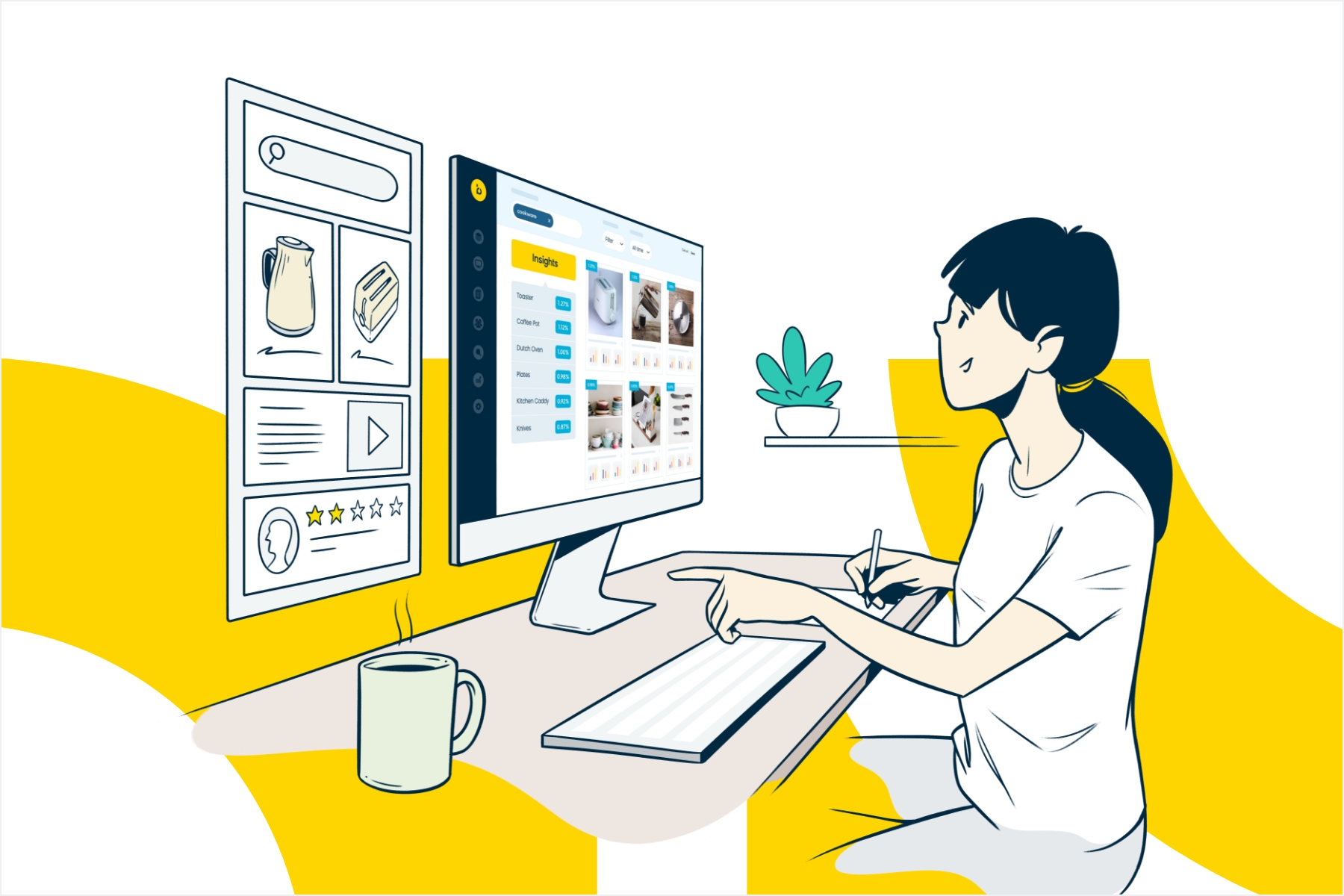 Sure, AI can intervene to make us more efficient, but human ingenuity and experience still need to mediate changes when necessary. Your merchandisers might have different business objectives or additional information in mind that the algorithms aren't aware of. Product grid editors allow merchandisers to boost, bury, and even block products or services on search results and category pages — ultimately creating ranking rules. Certain search merchandising tools even allow you to see conversion rate, add-to-cart rate, and revenue for every product in the grid, giving you a better understanding of the impact of any modifications you'd want to make.
A/B Testing Is the Cherry on Top of the Searchandising Sundae 
Most recognize A/B testing — also referred to as split testing or bucket testing — as the ultimate test of the effectiveness of variants of your website. A variant of an A/B test is just a change of an element on your site, like the search ranking rules we just discussed. A/B testing helps you better understand the impact of any of the adjustments you've made, so you can implement more data-driven decisions moving forward. 
Even if a result seems logical, it doesn't always reflect the realities of customers. Smart search merchandising insights can propose recommended changes to improve customer experience, with the end goal of increasing revenue and conversion. Not only can you find out what your customers want, but you can also observe the relationships among products and prioritize what you need to do to improve your company's bottom line. 
Instead of requiring you to manually dig for information, these insightful merchandiser dashboards automatically identify issues and suggest resolutions on an ongoing basis. Once you understand why your customers behave (and respond) in certain ways, you can identify the reasons behind high-performance areas, exit rates, or even common purchase themes. With this information, you can remove the friction between them and their discovery experience, resulting in better brand outcomes.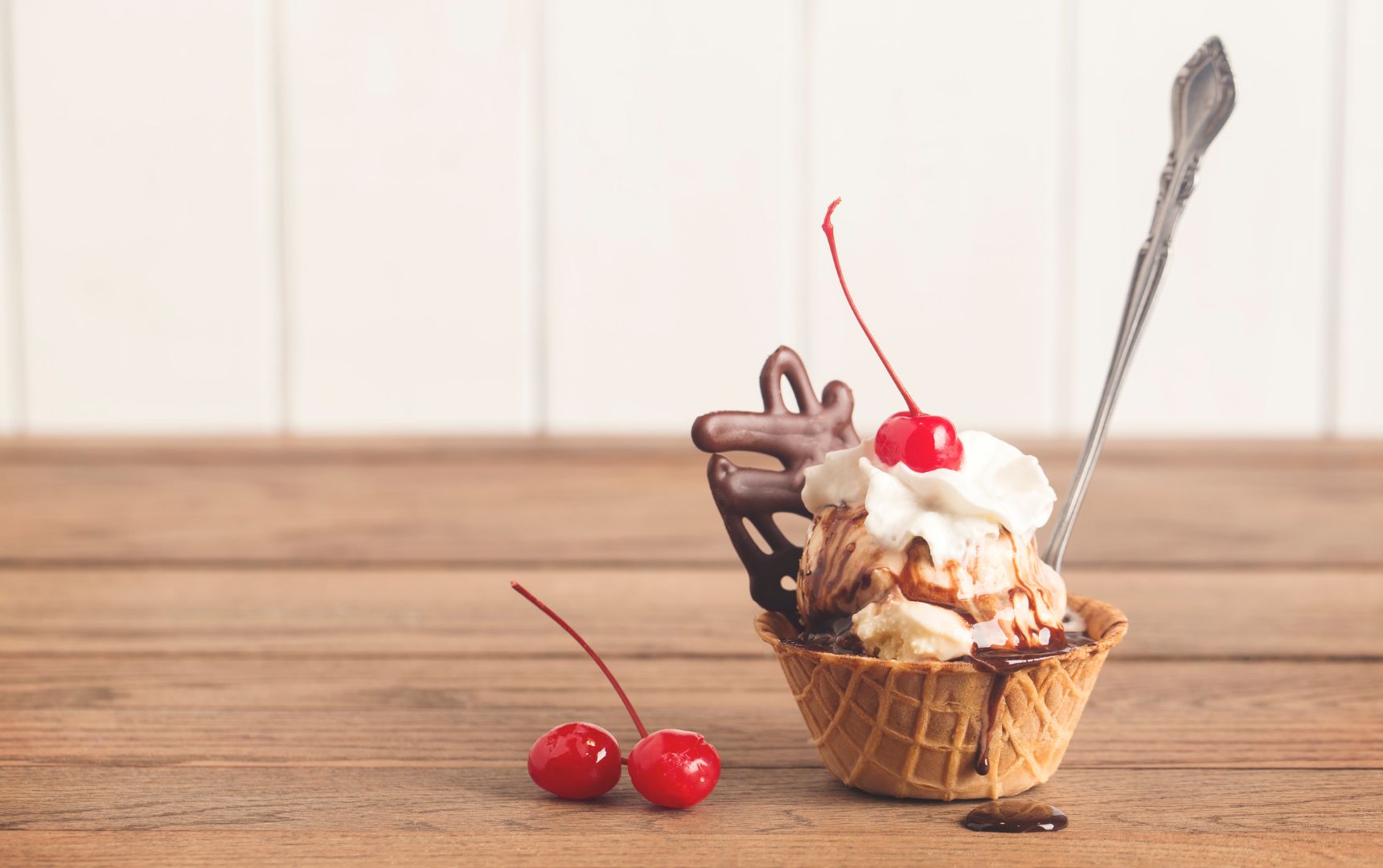 How Is a Searchandising Tool Significant to Your E-Commerce Brand?
It Builds Site Search (and the Digital Experience As a Whole) for the "Seeker"
When it comes to online shopping, there are a lot of choices. Often, it can be difficult to feel like you're making the right decision as a customer. Add this to the fact that customers expect more out of brands nowadays. Businesses that want to dominate (or continue to dominate) their respective markets are taking note and changing their approach to commerce in major ways, including their e-commerce strategy.
Raj De Datta, Bloomreach's founder and CEO, explains this in his book The Digital Seeker: "All over the internet, you'll find businesses and organizations reorienting the user experience to put the seeker at the center. These companies recognize that while choice is great, we can do much more to make the experience positive and productive." De Datta acknowledges in this quote that the seeker is more than just a customer. They're complex like any human being and don't exist just to buy from your brand. 
However, seekers do have a purpose that they hope to fulfill, and it's your objective as a business to ensure their success. Good product discovery — made possible through a strategic searchandising approach — is the first step of many. 
It Solidifies the Importance of Product Curation to the User Experience
Even though businesses once competed on selection and price, it's all about experiences these days. With digitally native generations like millennials and Gen Z gaining more purchasing power, it's not surprising to see a different set of expectations being set for online shopping — and shopping in general. These two generations are setting the precedent and want more thoughtfully curated experiences that are so personalized, they feel specifically built for their needs as a shopper or buyer.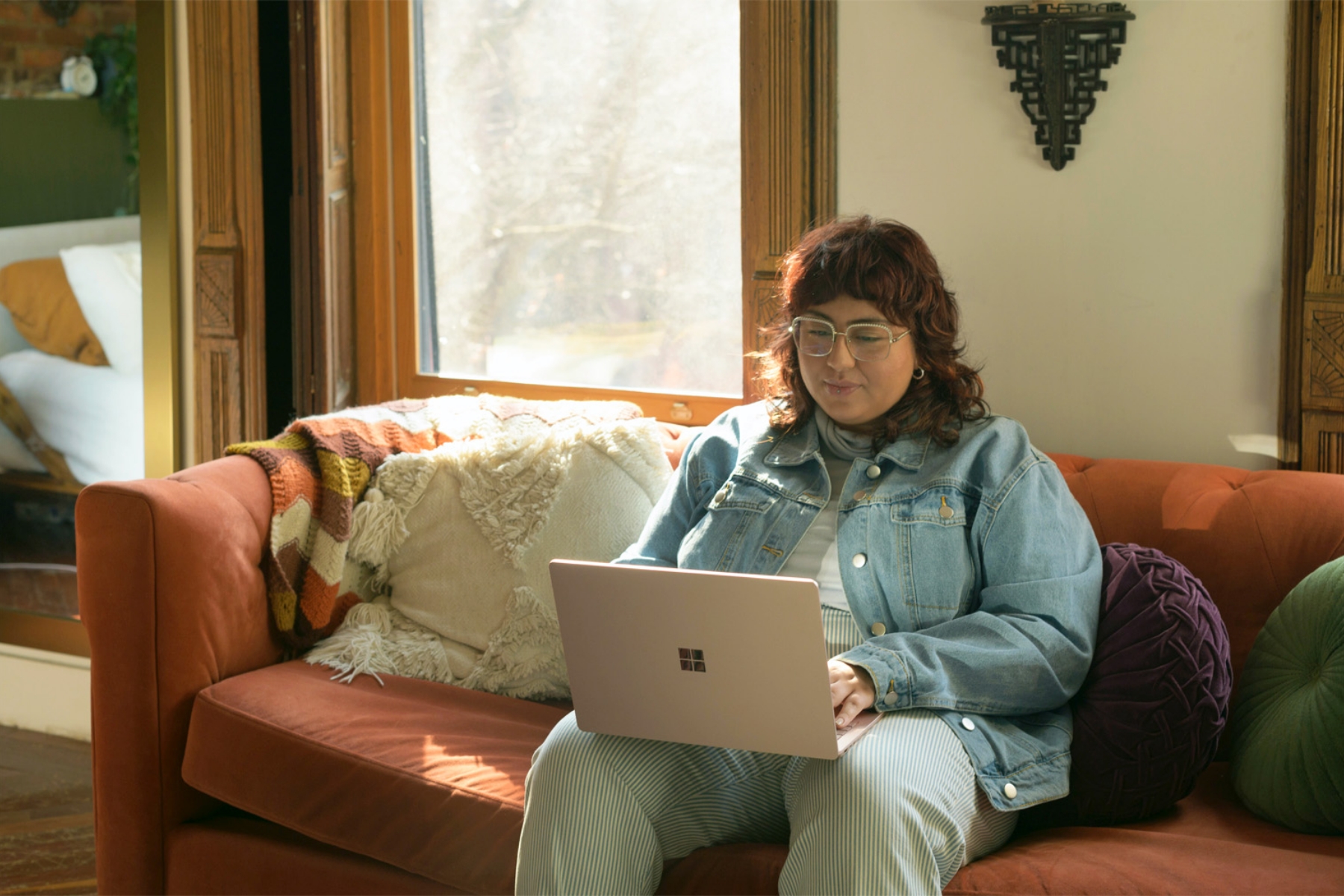 Direct-to-consumer brands, like Zappos and Warby Parker, set the stage for this next phase of e-commerce by leveraging zero- and first-party data in ways we've never been before. These companies didn't focus on themselves as a brand as much as they did on customers and their needs. As we've seen the power dynamics between consumers and brands continue to shift, this mindset turned out to be a truly revolutionary act. Guiding the seeker to the right product through search results was just the beginning of online personalization as we've come to know it today.
It Leads to Fast ROI — and We'd Love the Opportunity To Prove It to You
Even though searchandising technology can address poor search performance and remove strain from your team, it is a revenue stream that many brands continue to leave untapped. But you can capitalize on the shift to a customer-centric approach with an intelligent, AI-backed product discovery tool, like Bloomreach Discovery. This site search and merchandising investment will allow you to grab low-hanging fruit on your e-commerce website for increased profitability and continued company growth. 
Like Google, Bloomreach acknowledges that search continues to be one of the biggest and most elusive conundrums of our lifetime — and we've set out to fix it. Unlike other vendors who promise you everything but don't truly deliver, the value of our Discovery product is undeniable, as demonstrated across 40+ customer A/B tests. Bloomreach Discovery increases RPV, average order value, and conversions by providing relevant results to customers. It also helps merchandisers cut down on the time it takes to evaluate data and make important ROI decisions.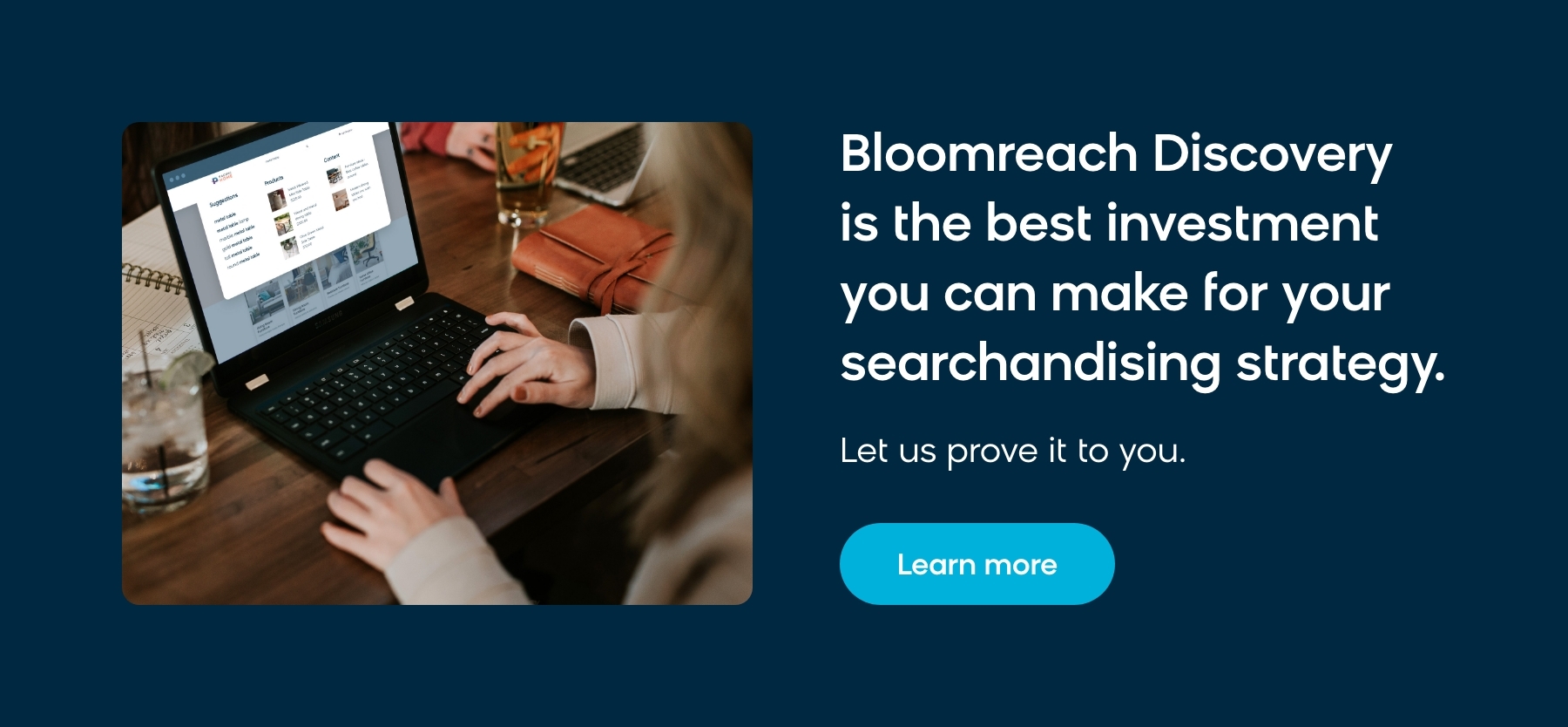 How Much Is a Searchandising Tool, and Is It Worth the Cost? 
Throughout this guide, we've established that there's no better combo than site search and merchandising. In fact, your brand increases organic traffic, creates new revenue streams, and boosts RPV — by at least 5 to 10% — when improving your search merchandising strategy, in addition to refining operational efficiencies and reducing costs. If these improvements align with your long-term business goals, then let's explore the costs associated with the implementation of Bloomreach Discovery. 
Like many software companies, Bloomreach offers scalable packages with various modules. The cost of your product discovery tool will depend on usage and the complexity of your brand's use cases. To put it simply, the final cost will correspond directly to what you want out of the investment. Starting packages begin at $35K and typically include search and merchandising APIs, semantic understanding, performance and query-based rankings, and manual and auto-generated synonyms.
Keep in mind that this cost is only the starting point, and your business will have to account for API capacity (i.e., your catalog size and usage) and page views in the final number. The more your API usage or page views, the more the solution will end up costing. If you're a small business with a limited catalog, you might only need 250,000 to 500,000 API calls per month, adding $15K to $17K on top of the package access fee. Of course, you can scale these API calls well above 750K and grow the solution with your business, but it will cost you more as you continue to expand.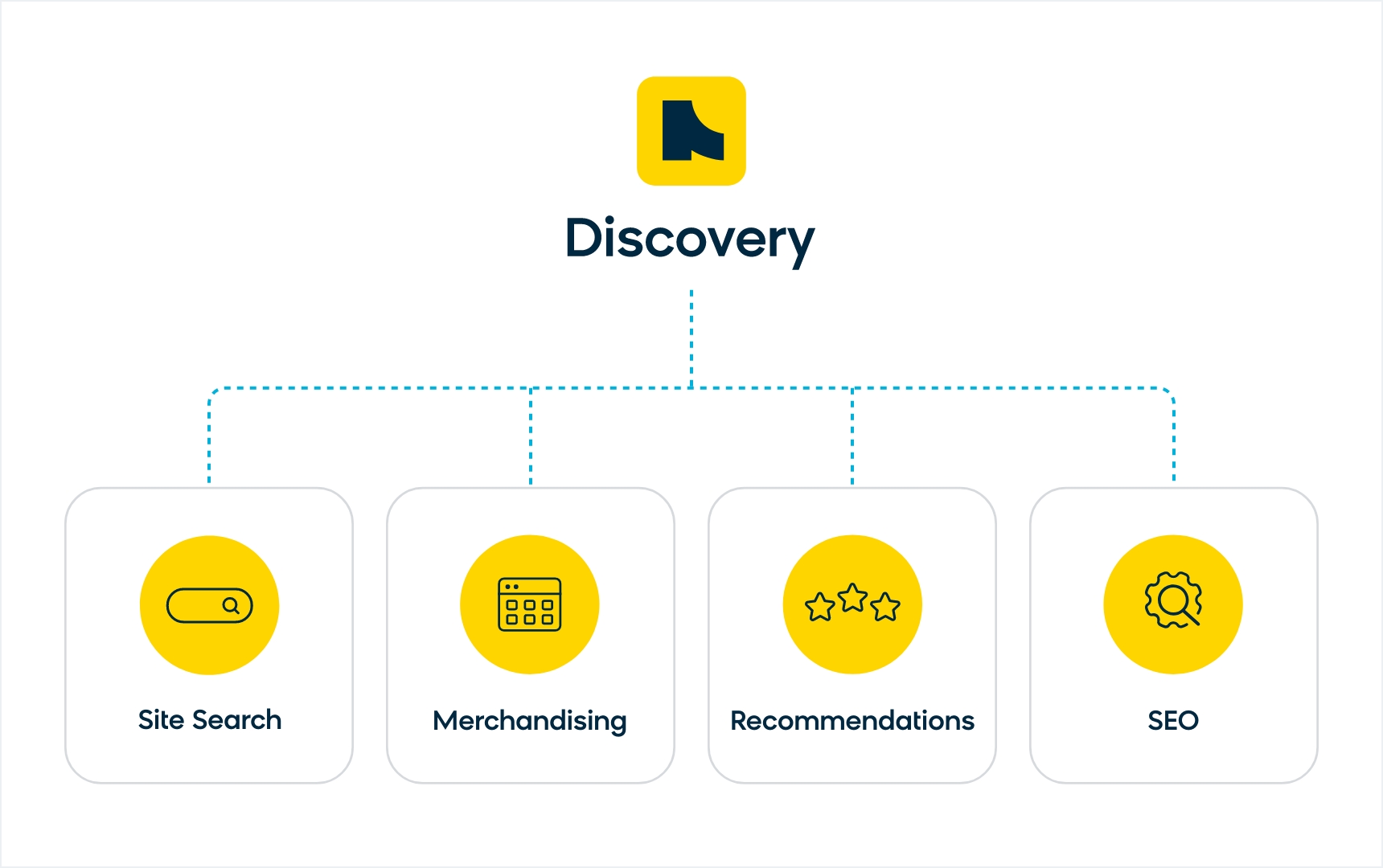 Let Bloomreach's Customers Speak to Their Searchandising Successes 
Costs aside, you might want to see numbers that are even more impactful: our customers' results. Let's introduce you to some of the biggest B2C and B2B brands in the United States and Europe, who leveraged Bloomreach Discovery to fuel their searchandising strategies. We're happy to partner with any brand looking to scale their business using the ultimate e-commerce combo of search and merchandising. 
The Vitamin Shoppe Bridges Online and Offline Experiences With Searchandising
The Vitamin Shoppe, one of the top nutritional supplement retailers in America, faced a big challenge in optimizing its product category pages to convert more site visitors. Because the powerhouse wellness brand wanted to replicate its personalized in-store shopping experience with superior online search and product discovery, The Vitamin Shoppe looked to Bloomreach to bridge the gap between the two. 
Bloomreach stepped up to the challenge and worked side by side with The Vitamin Shoppe, improving conversions and increasing revenue with AI-powered technology that complemented its merchandisers' efforts and helped them become more efficient. Since implementation, The Vitamin Shoppe achieved an 11% increase in add-to-cart rate on category pages and a 5.69% lift in search RPV.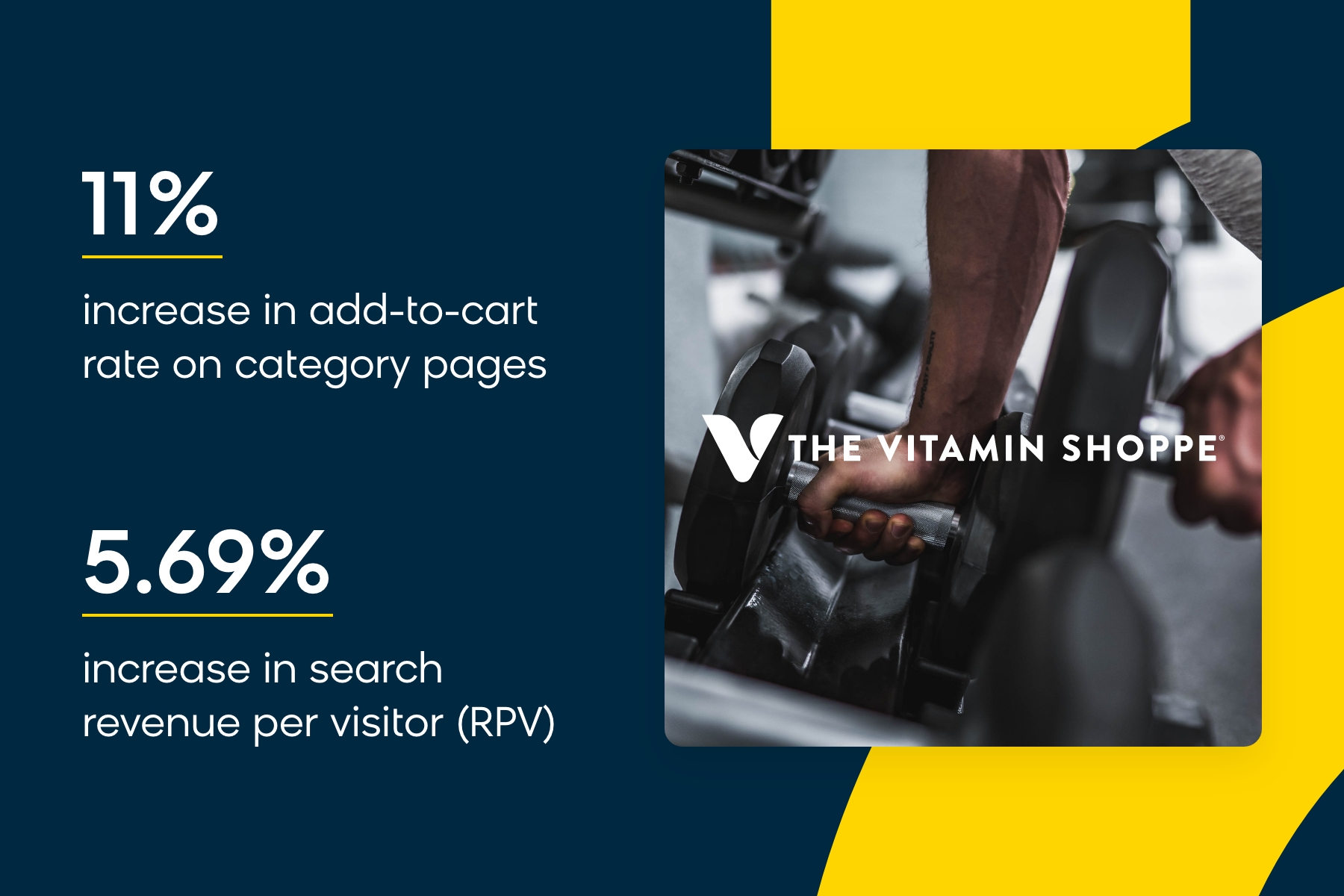 Sonepar Improves Its Searchandising Strategy With Bloomreach Discovery 
Bloomreach is also built for B2B like no other solution on the market today. Sonepar — an independent, family-owned distributor of electrical products, solutions, and related services — could see the potential behind Bloomreach Discovery because our B2B differentiators were crystal clear from the beginning. Not only does our portfolio contain some of the leading distributors across the globe, but we also use the knowledge sets we gathered from these top companies to enhance the AI of our searchandising solution through machine learning. 
In addition to leveraging the strategic benefits of our solution, Sonepar also evaluated its new investment from a more tactical standpoint. For example, Bloomreach Discovery accommodates large catalog sizes of up to 10M+ SKUs and supports searches for all part numbers, no matter where they originate. These factors were very appealing to Sonepar as a large distributor. However, Sonepar became completely convinced by Bloomreach's solution due to its intelligent merchandising dashboard, which would set up its product managers for success — all while improving the buyer's digital experience.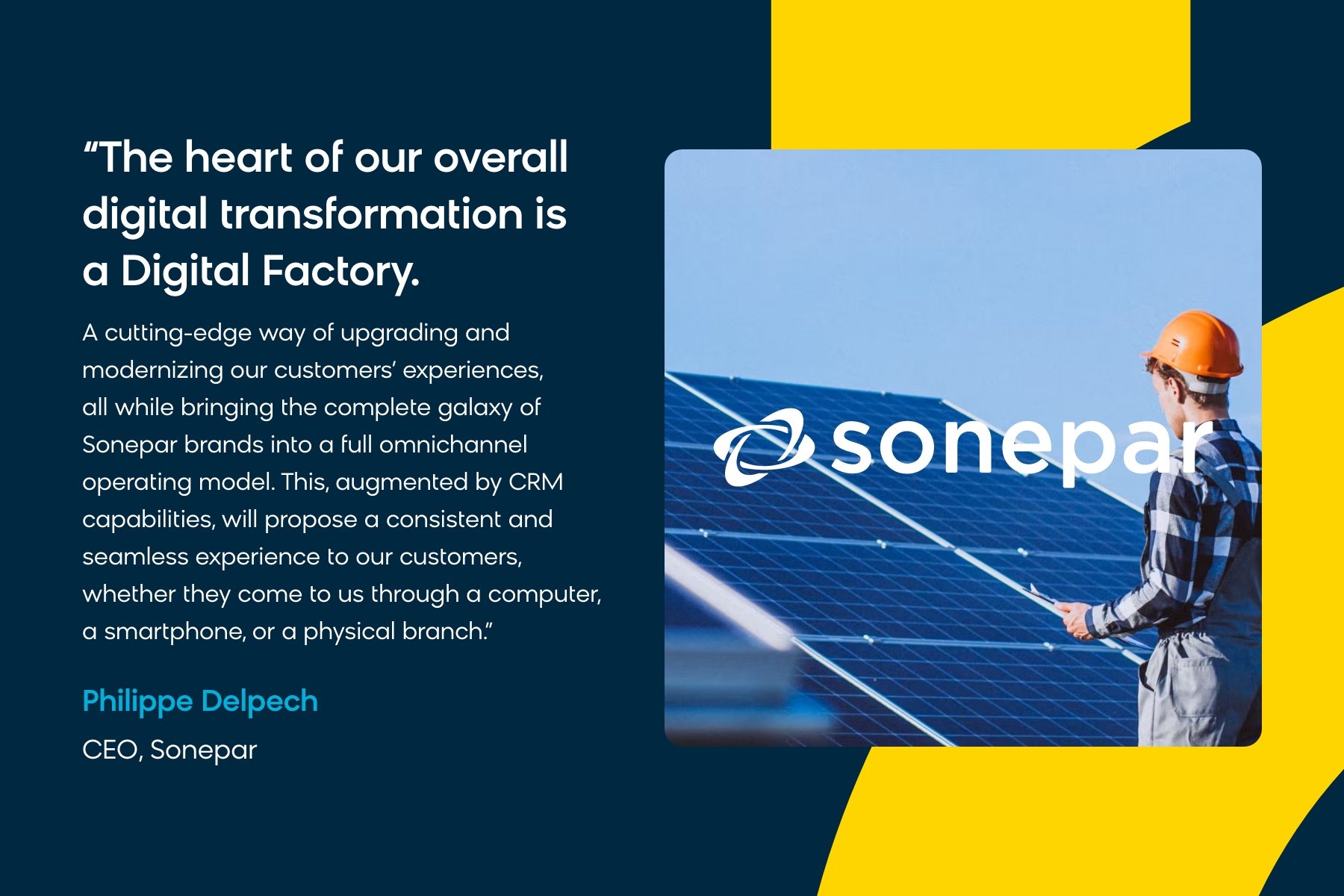 Searchandising doesn't have to be hard. With the right product discovery tool in place — like Bloomreach Discovery — it can be even easier than visual merchandising. Gain insights to make impactful ROI decisions, as your number of products, product categories, languages, and brand sites continues to grow — all while focusing on the key performance indicators that really matter to your brand.