Investing in Data-driven Content Strategy
By Justin Smith
11/14/2017
Investing in Data-driven Content Strategy
E-commerce sites have a range of content to offer including product descriptions, guides, videos, reviews, etc. Most sites invest in content; however, in a world with so many types of content it can be hard to decide where to invest and how much to invest. The answer to this question has a lot to do with your goals. From a user perspective, Bloomreach is doing a lot of interesting work around personalized content customized for each user.
On the SEO front, content strategies usually focus on improving rankings for keywords which are important to your business. In this study, we found customers with the greatest YoY traffic increases invest in a deep and diverse content strategy. This investment yielded significantly greater YoY organic traffic growth compared to customers without a content focus.
When reviewing customer performance, we focused on optional rich content which sites most sites want to invest in but which is not required content for the site to function. To this end, we focused on user generated content in the form of product reviews/Q&A sections and rich content like videos and more traditional content blocks.
The Bloomreach research team found that marketers who invest in at least one of these forms of content experienced 8% higher YoY organic growth than marketers who did not invest in content. Investing in several forms of content helped sites grow by 12%.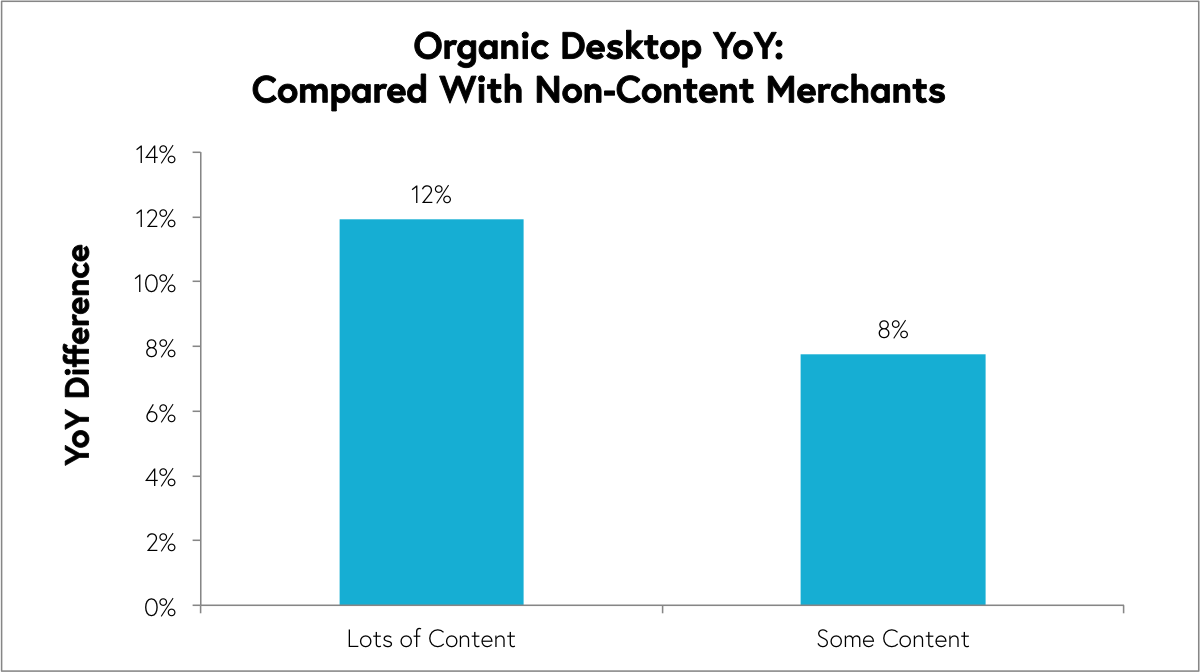 Content investment varied by vertical with home supplies and general goods making the most significant content investments. However, at least some sites in every vertical were making meaningful content investments.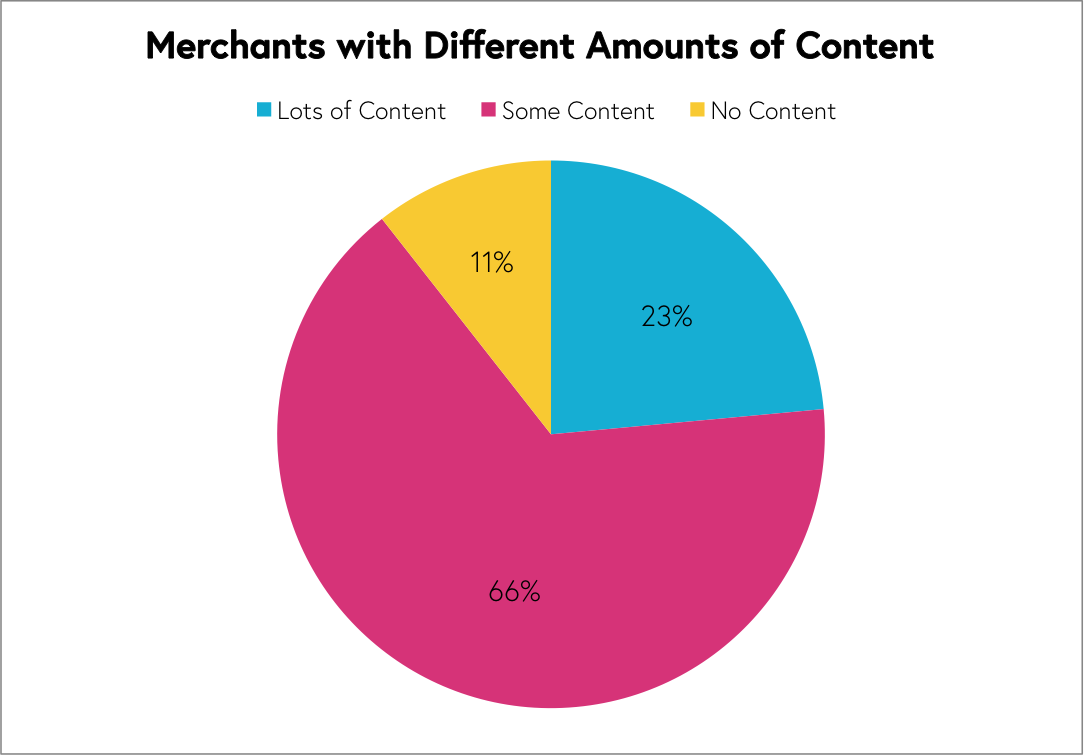 All content is not created equal. Block content and reviews were the most popular form of content we studied. The advantages of this content is flexible and rich information to users. While many customers used both content and reviews the best did a good job making sure important pages had rich content. For example, they used content blocks on category pages and reviews on product pages.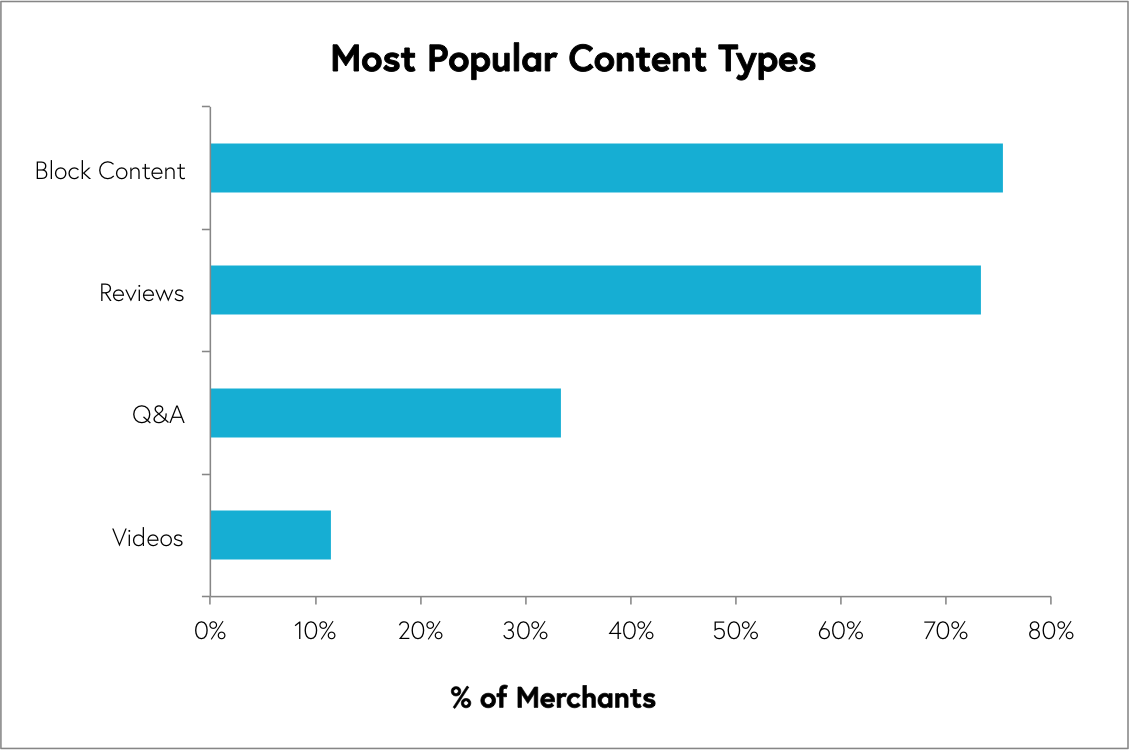 While you don't want to oversaturate pages with text we did find that having several forms of content on the same page also resulted in higher performance as evidenced by the chart below.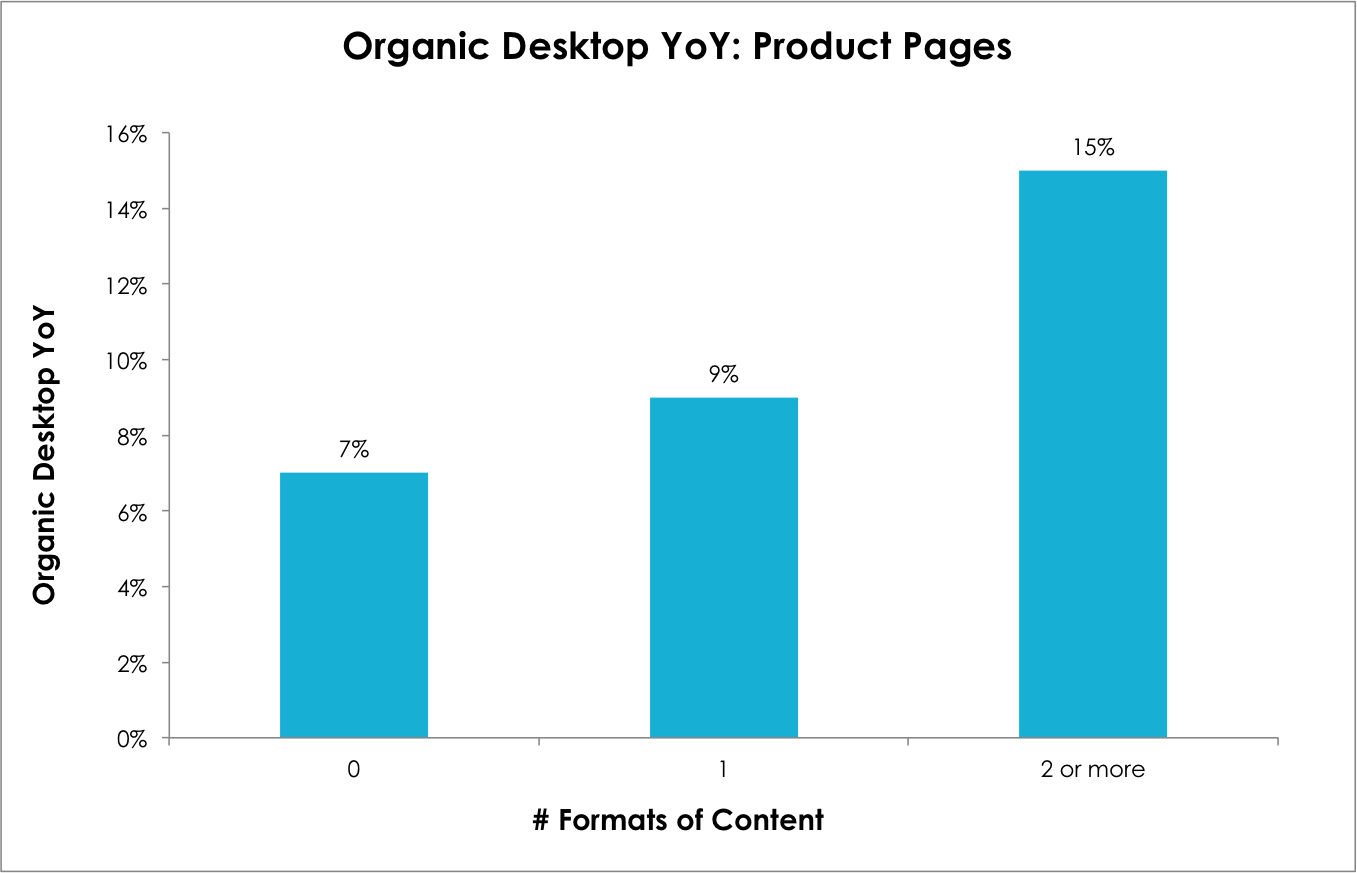 In conclusion, content does matter for organic performance. Sites who invest in diverse and deep content tend to perform better than sites that don't. Strategies around the best types of content are often industry and sometimes site specific; however, 89% of sites are making content investments.