Omnichannel Marketing Automation
7 Email List Management Best Practices for Loyal Subscribers
Email remains one of the most popular digital marketing channels because regardless of whether the organization is an independent retailer or e-commerce giant, it allows them to get their brand directly in front of consumers. After all, 99% of consumers check their inbox every day.
When compared to social media, email marketing delivers 174% more conversions — this is 4x as many when compared to direct mail. Email helps marketers maximize campaign ROI with $44 made for every $1 spent.
However, success is dependent on data. Therefore, in this article, we consider how to effectively manage contacts to ensure maximum conversions.
What Is Email List Management?
Ultimately, organizations want to transform browsers into customers. For 81% of marketers, email is their primary customer acquisition channel because it enables them to grow a list of loyal subscribers.
Email list management is the act of maintaining the health of a contact database to keep subscribers engaged. This helps foster healthy relationships with customers, saves resources, and increases the accuracy of results. It's easy to see when an email list is healthy because the unsubscribe rate is less than 0.5%.
7 Email List Management Best Practices
Inboxes are noisy places. On average, people receive 100 to 120 emails per day. In the following seven sections, we look at what organizations can do to stand out and secure the click:
1. Email List Hygiene 
Every email list naturally decays over time, degrading at a rate of 22.5% a year. This is due to multiple factors, such as people moving jobs, changing their name, or switching their email address. It means if marketers do nothing, at the end of the year one in five contacts will be redundant, which impacts the deliverability of future emails.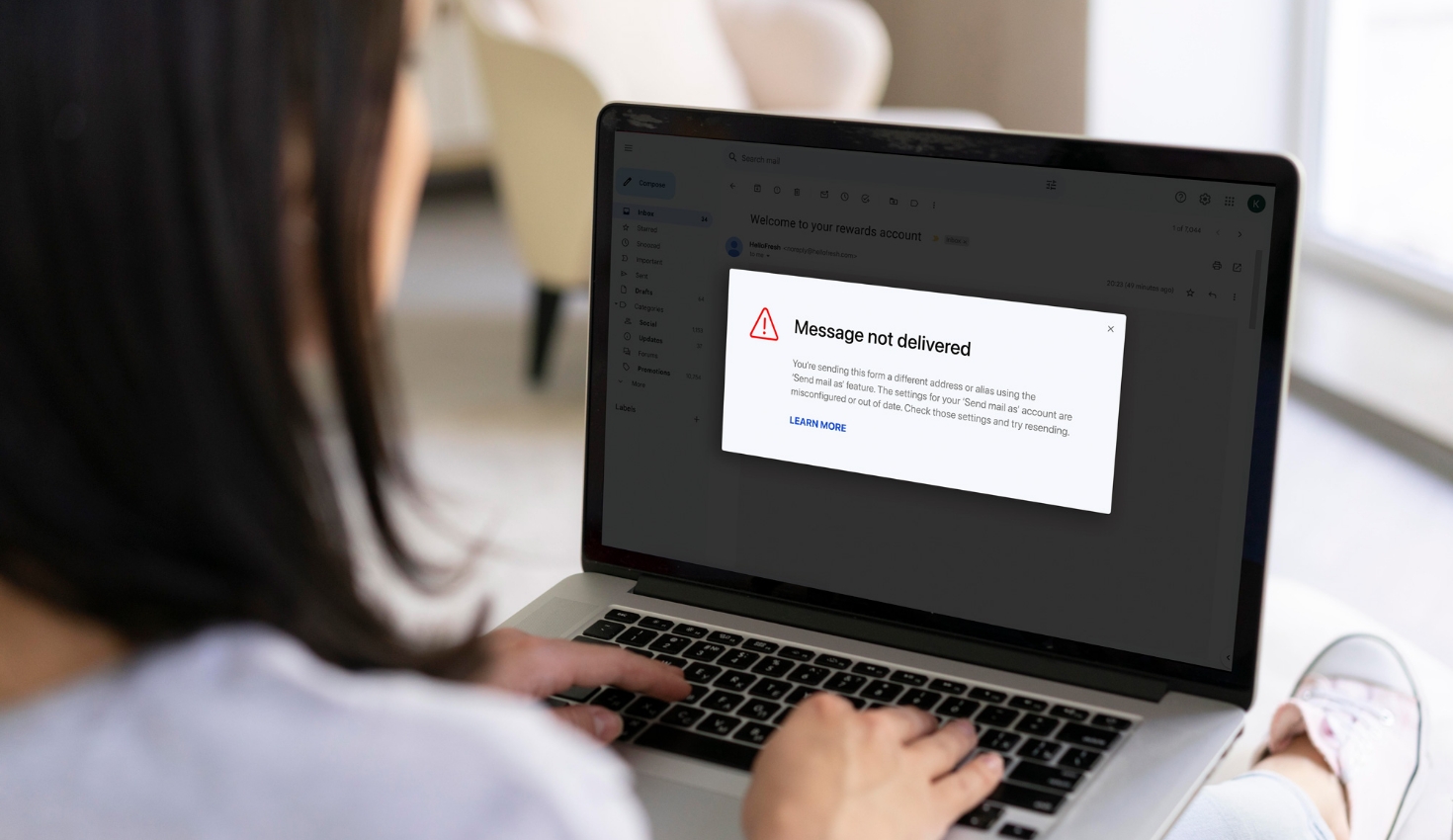 Only 85% of emails reach their destination because internet service providers (ISPs) will score domains based on the sender's reputation to determine whether the emails are allowed into a recipient's inbox. If an ISP sees that a high percentage of emails are not opened, this impacts reputation. If the bounce rate is high, it impacts reputation. And if recipients mark the emails as spam, it impacts reputation — in this case, a complaint rate of 0.2% is considered high.
Focus on building a healthy email contact list, and you'll see higher open rates, lower bounce rates, and less chance of ending up in spam folders. After correcting the health of its mailing lists, Missguided discovered it could send 50% fewer emails (a significant cost savings) while increasing its click-through rate by 3%.
Top tips for cleaning email lists:
Remove duplicate addresses
Fix or remove addresses with typos
Update or remove invalid addresses
Delete emails from hard or soft bounces
For more inspiration, see how Bloomreach customers reached 99% inbox placement to boost revenue.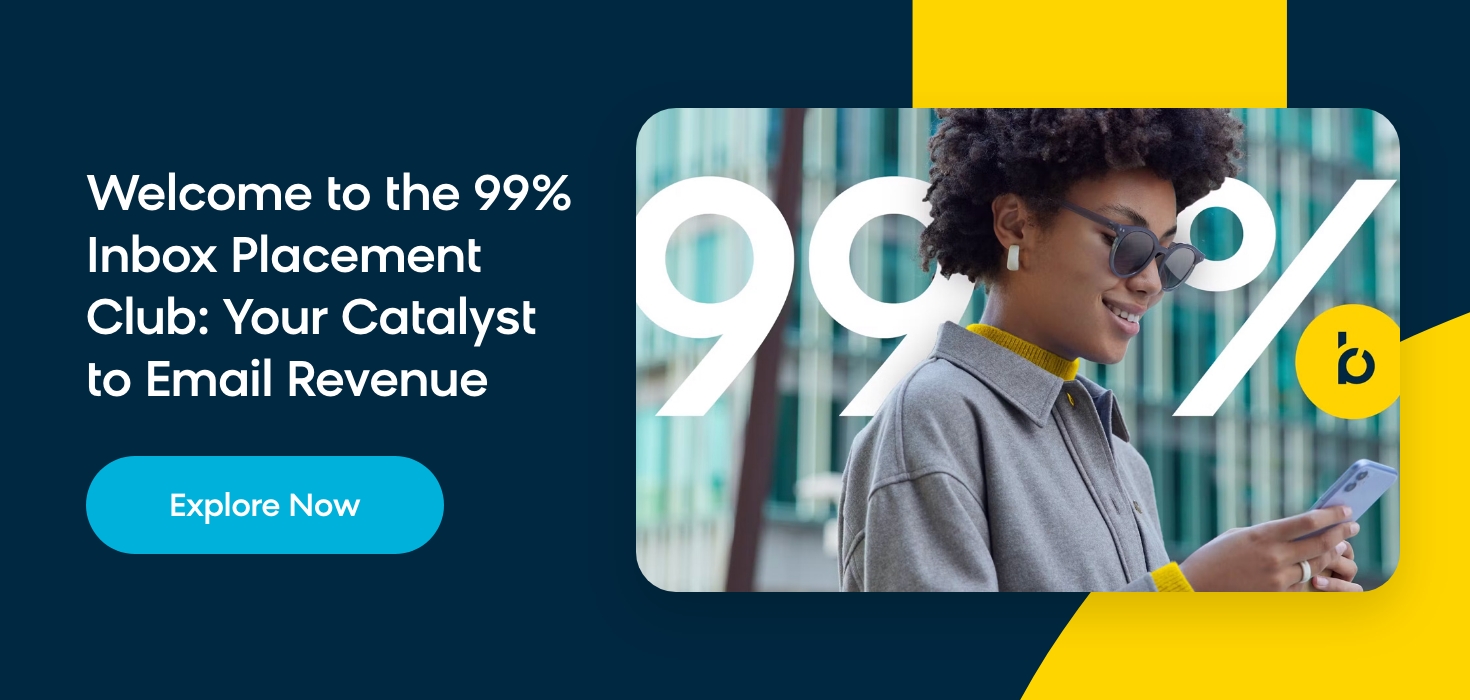 2. Frequency of Email Campaigns 
The most common reason people unsubscribe is too many emails, which isn't surprising when half of marketers send three to eight communications per week.
Rather than annoy customers, allow subscribers to choose the frequency of the emails they receive. Even though the total number of emails sent is reduced, the open and click-through rates will increase because the customer actually wants to receive them, which means they stand out against the noise in their inbox. For example, Proffsmagasinet increased its conversion rate by 2x despite sending 33% fewer emails.
AI takes it one step further. By analyzing a subscriber's habits, like when they open or click on emails, the technology can determine the best time to send an email. Additionally, it can trigger emails to be sent based on the customer's actions or past behaviors, which results in 8x more opens and greater earnings when compared to bulk emails. 

3. Make It Easy To Unsubscribe
First, an "unsubscribe" link is a legal requirement under several pieces of legislation. For example:
Second, if recipients want to unsubscribe and struggle to find the "unsubscribe" link, they'll just mark the email as spam, which affects the sender's reputation (and in turn, email deliverability). It's okay for people to unsubscribe because it means they're not engaged and not likely to purchase. To continue sending them email communications is a waste of time, effort, and resources. 
Making the unsubscribe process easy will protect your reputation. After addressing its email marketing to enhance the customer experience and improve its domain reputation, River Island experienced a 26% increase in email open rate and a 30.9% increase in revenue per email.
Top tips for the unsubscribe process:
Make the unsubscribe link prominent — either in the header or footer
Offer up a second link to update email preferences so the user can choose the frequency
Use a single opt-out option — double opt-in is best for sign-up but annoys customers when they're unsubscribing
Ask contacts why they unsubscribed with a simple survey, like this: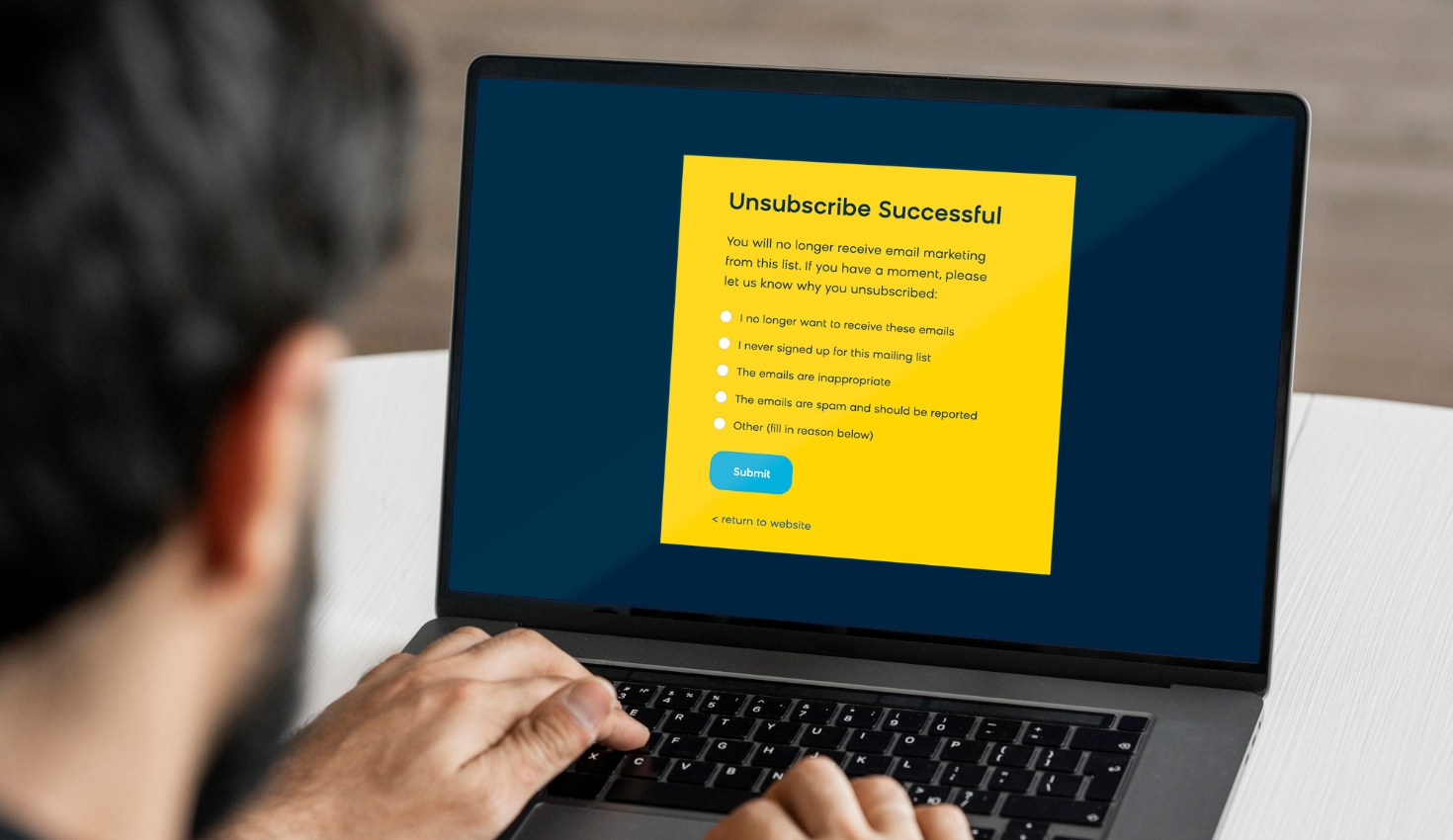 4. Reengage or Cull Inactive Subscribers
Over time, previously engaged subscribers can become inactive. It happens for a variety of reasons, such as poor customer segmentation, lack of interest in the content, or poor deliverability (leading to emails now going into the spam folder). 
When this happens, reengagement campaigns are a great way to get inactive subscribers excited again. When Vivamix used this tactic by letting customers know certain products were back in stock, it secured a 40% click-through and a 17% uplift in revenue.
Top tips for reengagement campaigns:
Make emails interactive with polls and surveys
Create excitement with online competitions
Incentivize subscribers to see what's new with coupons or promo codes
Make personalized product recommendations based on past purchases or searches
When all else fails, take it away — send a final email encouraging subscribers to opt in again, and then remove everyone who doesn't respond
Ideally, we don't want to get to the point where reengagement campaigns are necessary, which is why it's important to focus foremost on maintaining a healthy email list, segmenting audiences to deliver relevant emails, and personalizing how often communications are sent.
5. Create a Great Welcome Email Sequence
The best time to capitalize on email marketing and get the relationship off to a good start is the moment a person subscribes. Welcome emails secure 10x the clicks when compared to other email types. For example, furniture retailer DFS experienced a 3.9% increase in revenue from its automated welcome email series. Meanwhile, recolution found it could attribute 42% of its sales to having onboarded customers effectively using email marketing.
Top tips for a great welcome email:
Thank subscribers for joining the list
Ask for the domain to be added to their "safe sender" list
Direct toward useful content, like help guides or user communities
Offer a welcome gift, like a coupon for their first or next purchase
Encourage subscribers to forward the email to a friend
6. Consider Subscriber Segmentation
Subscribers are more likely to click through on emails that cater to their specific interests. Therefore, customer segmentation is essential to ensure the content and product recommendations are tailored to each audience segment. 
On average, personalized emails produce 6x higher transaction rates and marketers have seen a 760% increase in revenue from segmented campaigns. When BrewDog tested the impact of segmentation, it found personalized emails were clicked on 15.6% more of the time, had an 11.5% conversion rate, and generated 13.8% revenue.
AI enhances segmentation by allowing organizations to understand their customer's needs and preferences at an individual level. Now, marketers can create email campaigns that are rooted in customer behavior — and it doesn't have to be hard. Simple tactics like adding a personalized subject line make them 26% more likely to be opened, while a personalized call-to-action increases conversion rates by up to 202%.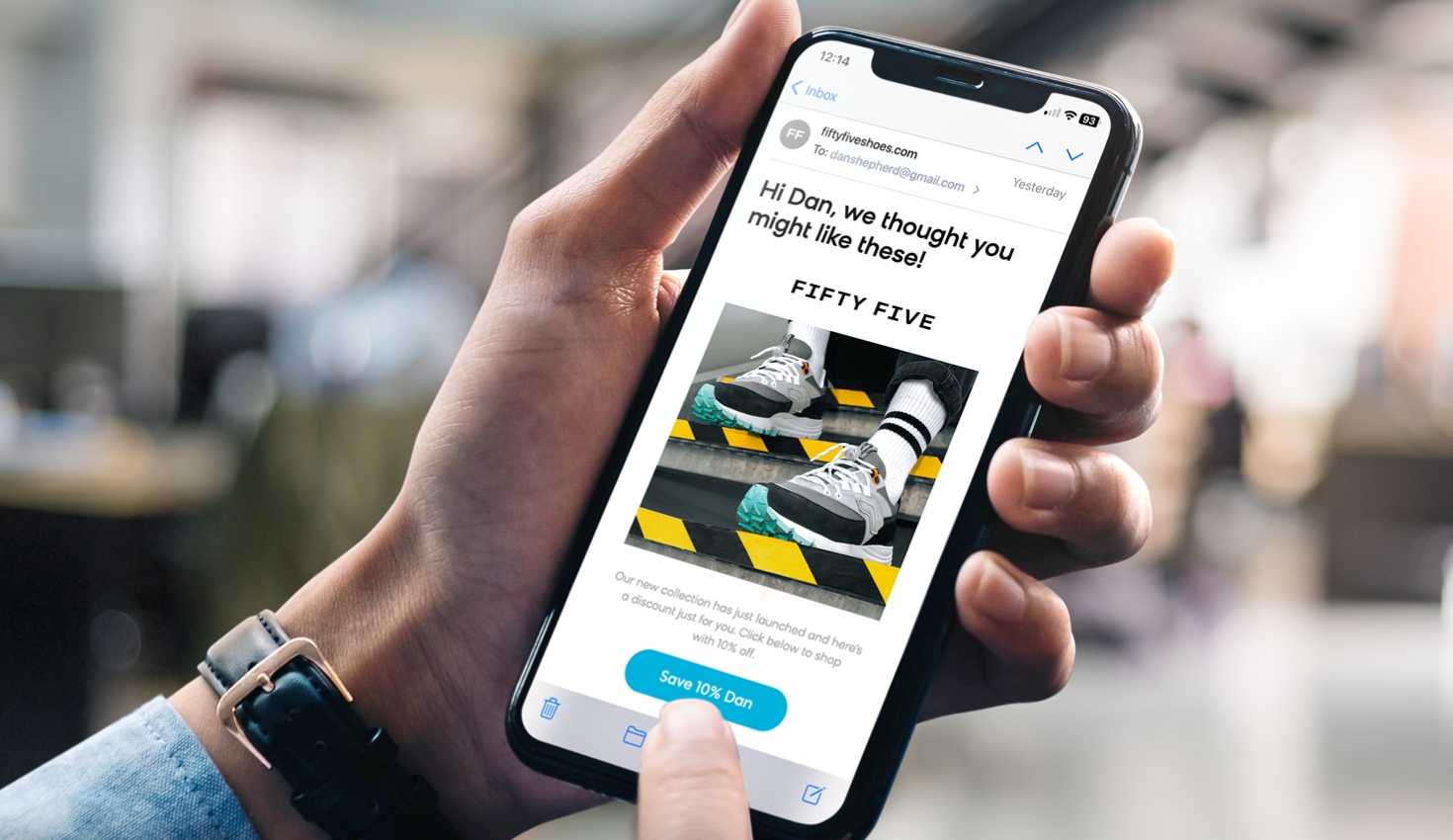 7. Create Bonus or Gated Content
Subscribers that stay longer engage further. Therefore, gain their interest with high-level content like blogs, and then use the calls-to-action to drive toward more in-depth gated content, like an ebook.
Alternatively, 74% of marketers say customer engagement is increased by targeted personalization. When Unisport adopted a new approach to its email marketing, aggregating all data to better understand its customer journey, it knew how to personalize content, which resulted in a 300% increase in marketing automation revenue.
Historical data provides vital insights into a subscriber's interests because it's possible to track which emails they opened, what they clicked on, and the subsequent actions taken. This makes it possible to implement dynamic content, where future emails are adapted based on past behaviors.
Enhance Your Email Marketing With Bloomreach Engagement
Taking care of your email list can lead to significant results for your business. But knowing how to clean up your email list and reach the right audience can be tough, which is where a solution like Bloomreach Engagement can help. Powered by Loomi, our AI built for commerce, Bloomreach Engagement allows you to truly understand your audience, build better email lists and content, and make sure they get delivered at the right time. 
Learn more about how Bloomreach can help supercharge your email marketing.