Omnichannel Marketing Automation
AI-Based Report Generation in Bloomreach Engagement
By Jan Bělohlávek 
04/12/2023
Reports are a crucial part of any business, providing valuable insights that help organizations make informed decisions. However, creating reports can be time consuming and challenging, especially for marketing team leaders who need quick answers and don't have time to spend learning how to create the right report.
At Bloomreach, we understand the importance of creating reports that are both flexible and simple to use. Our mission is to empower marketers and CRM teams to prepare personalized campaigns, uncover blind spots in their funnel, and create long-term relationships with their customers by providing flexible, but easy-to-use tools for getting insights.
To achieve this, we are prototyping our "Smart Report Assistant", an engine in Bloomreach Engagement that will allow you to create reports even more quickly and easily. With our Smart Report Assistant, users will be able to simply ask a question, and the system will automatically generate a report that provides the relevant data.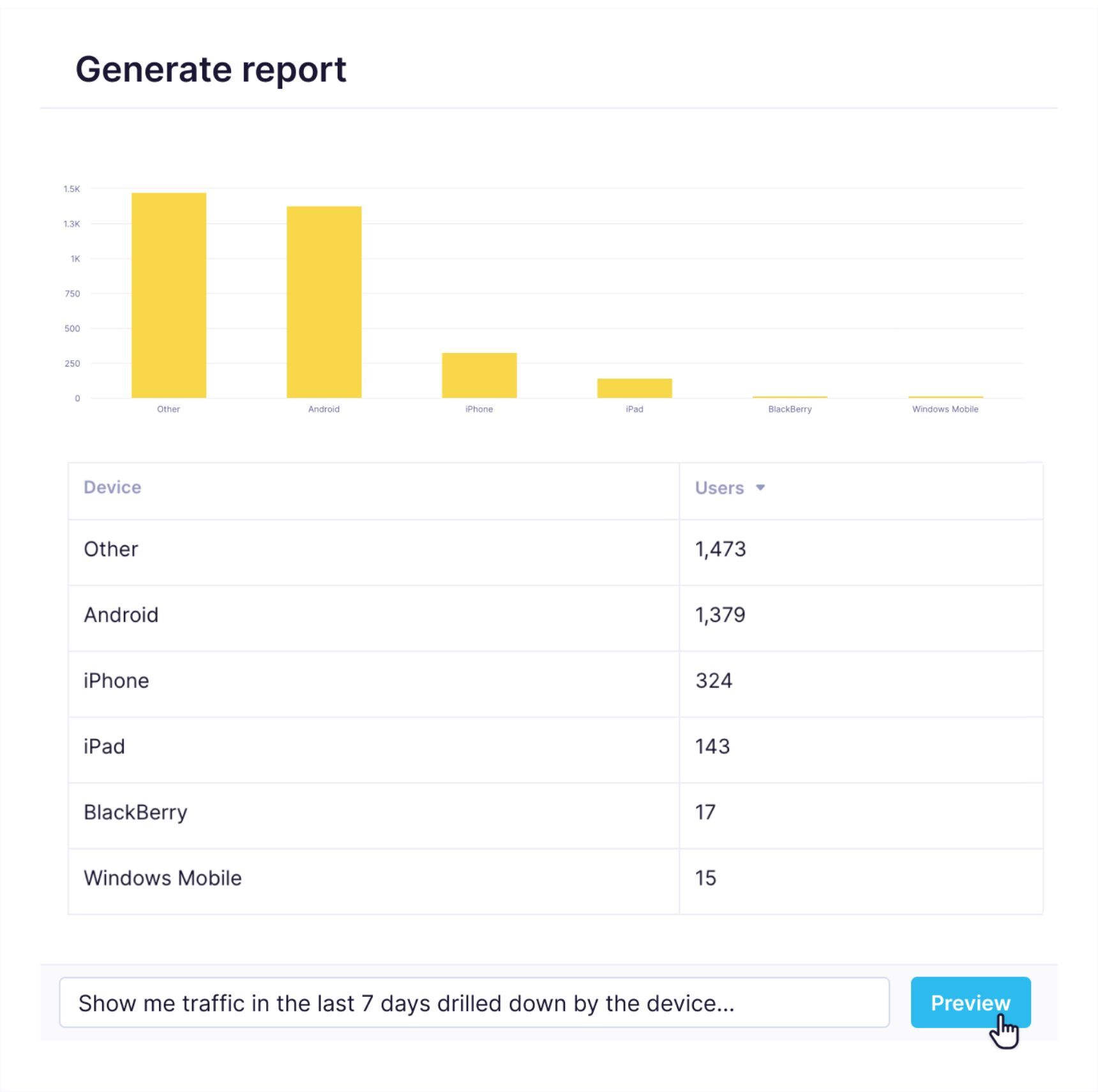 This feature is particularly helpful for marketers who need to respond quickly to changes in the market or make data-driven decisions on the fly. With Smart Report Assistant, they can get the answers they need without having to spend too much time creating a report.
Additionally, our analytical tool is designed to be as user friendly as possible with an intuitive interface that makes it easy to navigate and understand. Our reports are customizable, so users can choose which data points they want to include and how they want to present the information.
At Bloomreach, we are committed to providing our customers with the most flexible and simple analytical tool possible. Our goal is to help businesses make data-driven decisions that drive growth and create long-term relationships with their customers.