Omnichannel Marketing Automation
5 Best Examples of Omnichannel Marketing
While it's clear that an omnichannel commerce strategy is important for driving e-commerce success, it's not always easy to know how to get started, especially when it comes to omnichannel marketing. After all, there are so many marketing channels to account for — email, website, mobile app, SMS, social media, and more — that it can feel overwhelming at first.
That's where real-life examples can help. We've compiled five examples of companies that have implemented a successful omnichannel marketing strategy — see how they've used e-commerce personalization to great effect, and find inspiration for your own omnichannel strategy. 
Woolworths Uses Omnichannel Marketing To Deliver Fast Value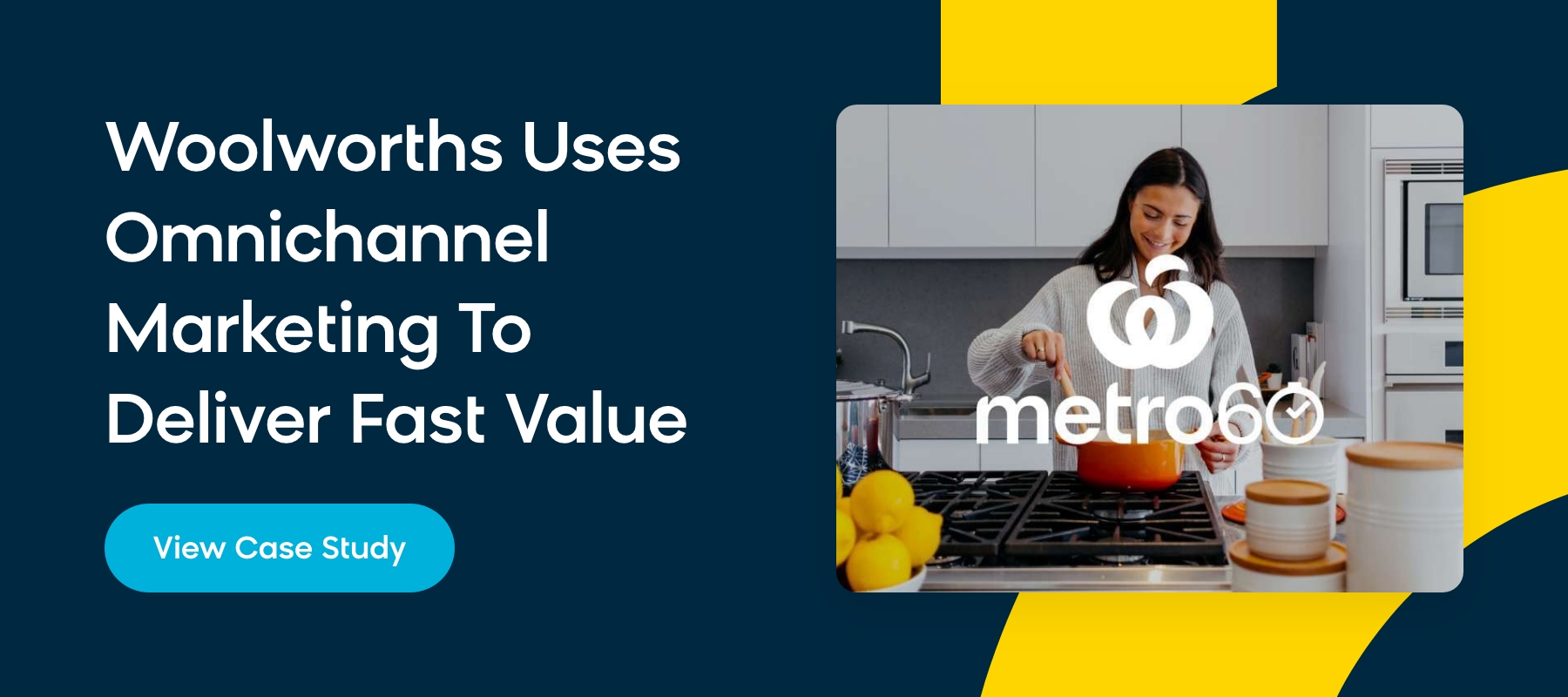 Business Challenge
Woolworths Supermarkets is the largest supermarket chain in Australia, and has launched the Metro60 app to help customers get groceries delivered in under 60 minutes. 
With a diverse range of customers all over Australia, Woolworths knew its app needed to provide a personalized and seamless experience. That meant finding a way to pull out key customer insights to make data-driven decisions based on customer behavior — in real time. 
Solution
In order to give its app a seamless user experience that would generate high customer satisfaction, Woolworths turned to a combination of Bloomreach Engagement and Bloomreach Content. Bloomreach Engagement allowed Woolworths to ingest large volumes of high-frequency data with its customer data platform capabilities, and then segment them for further personalization. Then, Bloomreach Content could display the relevant content on the app. 
As a result, not only was Woolworths able to get up and running in just seven weeks, it was also able to process over 25 million customer events and send over 200,000 personalized SMS, push, and email communications within three months. Being able to communicate relevant information to customers across multiple channels was a key part of Woolworths' omnichannel marketing strategy, and it was able to achieve this quickly thanks to Bloomreach. 
Benefit Cosmetics Sees Stellar Email Marketing Results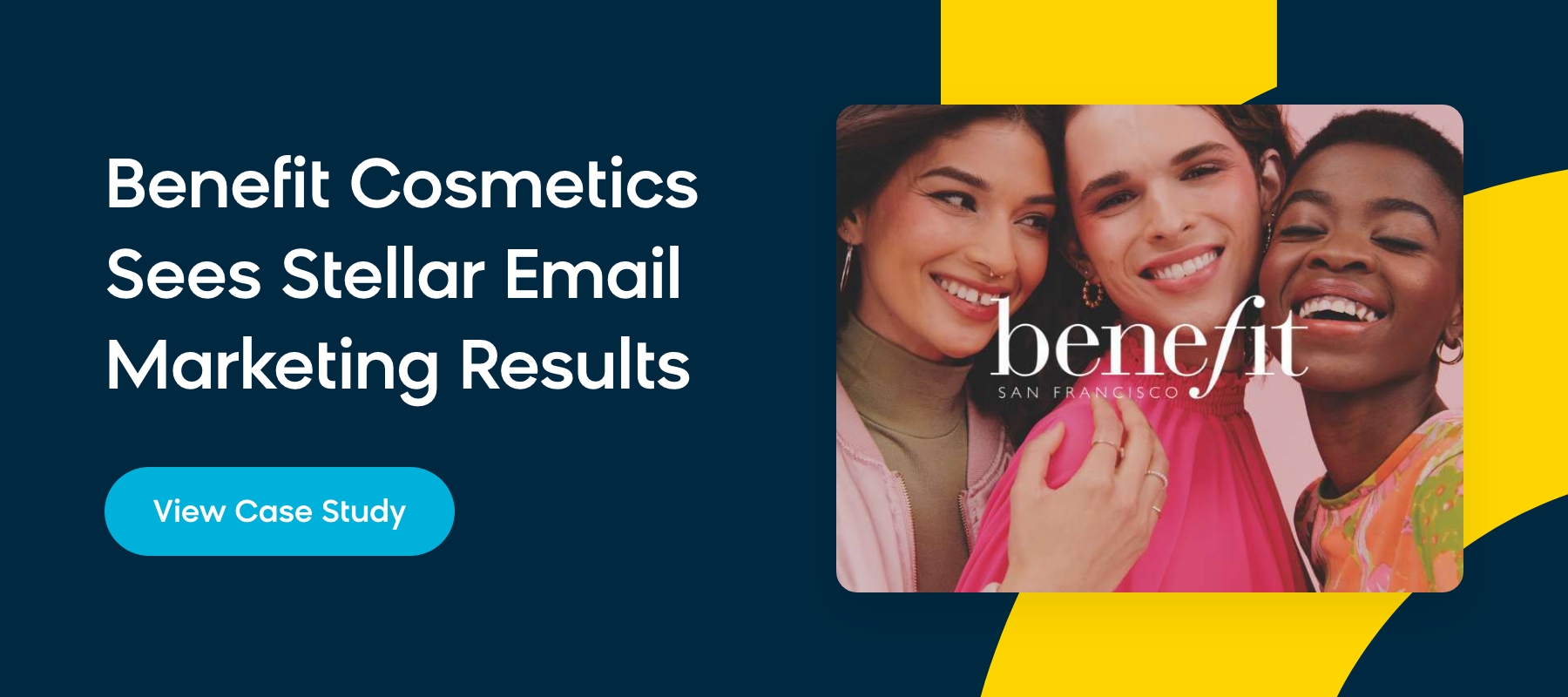 Business Challenge
Benefit Cosmetics is a renowned makeup and cosmetics company with locations in 59 countries across five continents. It's also the number one prestige blush brand in the UK, so when it was gearing up to launch a brand new range of blushes, it needed to be able to effectively share and celebrate the new products with its customers around the world. 
Solution
Benefit turned to Bloomreach Engagement to create an omnichannel marketing strategy that could do its new line of blushes justice. It created an omnichannel campaign combining email, lead generation, and weblayers, with email marketing in particular playing a crucial role. 
First, Benefit split the campaign into pre-launch, launch, and post-launch communications. Then, it segmented customers into groups of previous buyers, VIPs, and those who opted in for the waitlist. 
By creating personalized messaging and content for each target audience, Benefit was able to drive greater customer engagement, with a 50% higher click-through rate and 40% more revenue from its Blush Launch emails when compared to other marketing campaigns from the same year. 
boohooMAN Boosts ROI Through SMS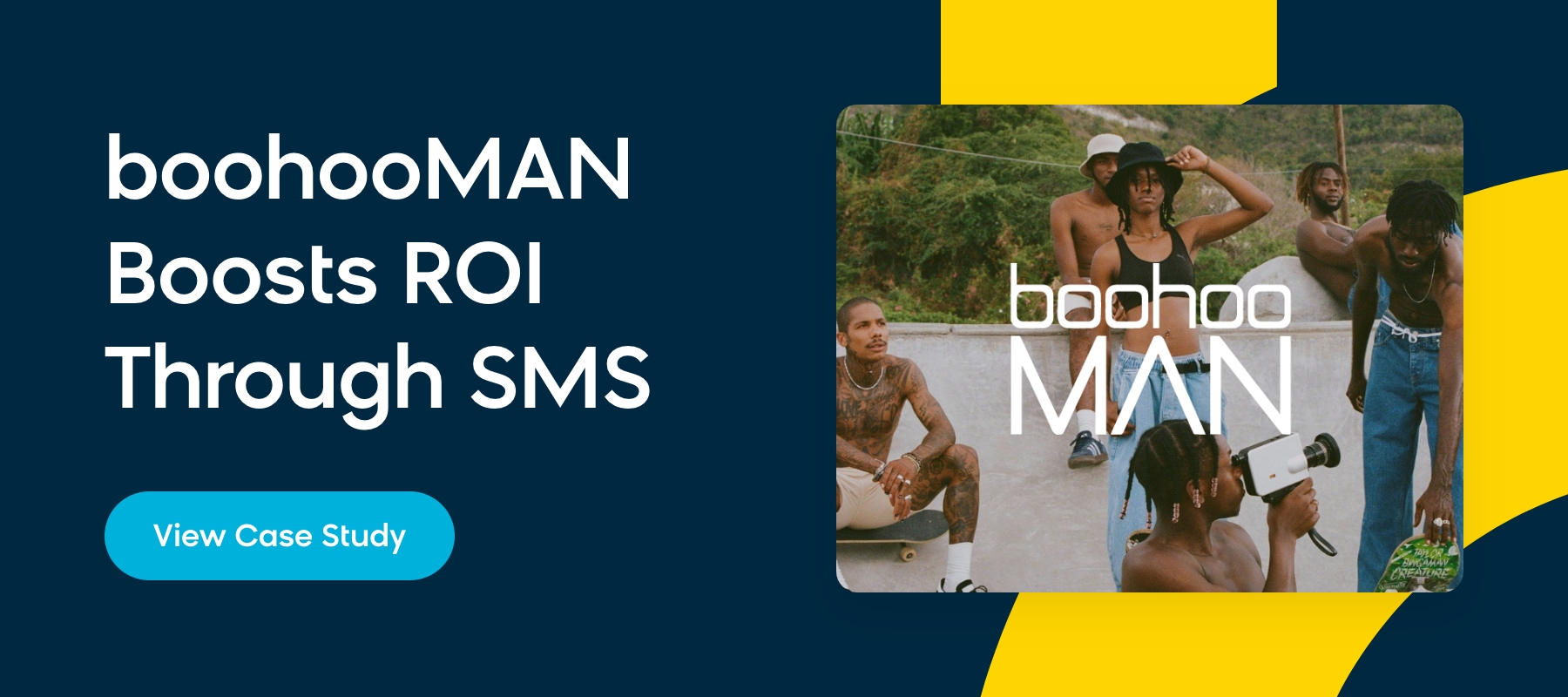 Business Challenge
boohooMAN is a top online fashion retailer that's created a number of successful, cutting-edge campaigns around the world. Effective marketing played a big part in that success, which is why boohooMAN was frustrated when its SMS campaigns weren't delivering personalized experiences, especially because many customers use their mobile device to shop.
The company was mostly using SMS for one-off campaigns on big shopping days like Black Friday, but these were not personalized with customer data. boohooMAN knew it needed the right omnichannel marketing tools in place to make a bigger impact.
Solution
SMS campaigns can be successful, so long as they aren't spamming customers and the messages are relevant. boohooMAN turned to Bloomreach Engagement to bring SMS into its omnichannel strategy. Now, boohooMAN can compliantly collect zero- and first-party customer data and unify them under a single customer view. 
For example, if someone opted in for both SMS and emails, but has only made purchases through SMS, boohooMAN can now identify SMS as the best way to drive them further along the customer journey with the brand. 
Using SMS as part of its omnichannel strategy has helped boohooMAN generate a 5x return on investment (ROI) since using Bloomreach Engagement. The brand also saw a 7x ROI during Black Friday, and it drove an incredible 25x ROI on an SMS birthday campaign. 
HP Tronic Engages Customers With Weblayers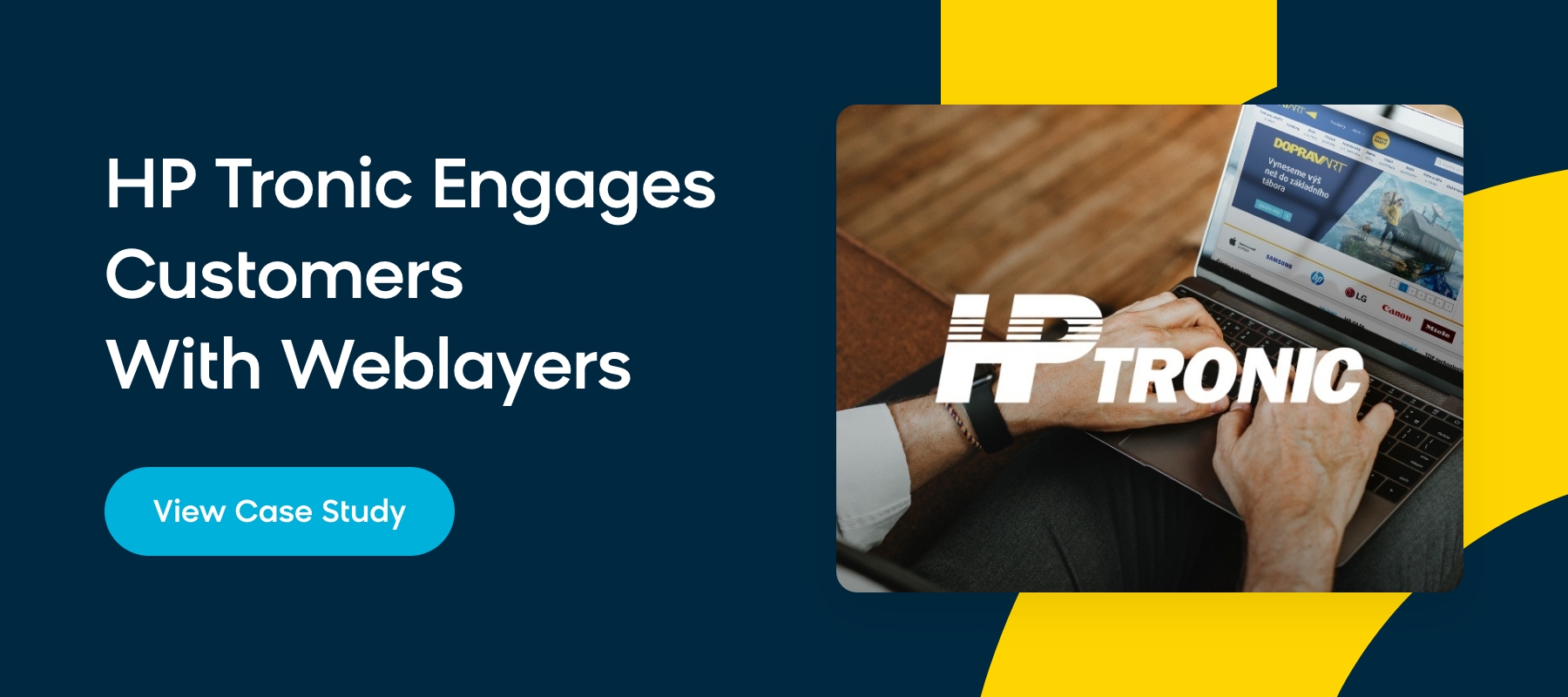 Business Challenge
HP Tronic is a consumer electronics and household appliances business in the Czech Republic and Slovakia. To expand its customer base, the company wanted to find ways to convert website visitors into loyal customers. 
While HP Tronic had tried using coupons and vouchers in email campaigns, they didn't drive the results the company was hoping for. 
Solution
HP Tronic used Bloomreach Engagement to reach potential customers earlier in their shopping journey. As visitors were browsing the site, they would be served a weblayer — a personalized banner (that's not a pop-up) shown on specific webpages to a specific audience — offering a €20 voucher for any purchase made on the site. 
This welcome campaign was able to drive more sales by reaching audiences while they were browsing and shopping online (and therefore more likely to convert). As a result, HP Tronic saw a 136% increase in conversion rate in the Czech Republic and a 133% increase in conversion rate in Slovakia. From there, the brand could then use the rest of Bloomreach Engagement's omnichannel marketing capabilities to keep customers coming back. 
Whisker Finds Success With Testing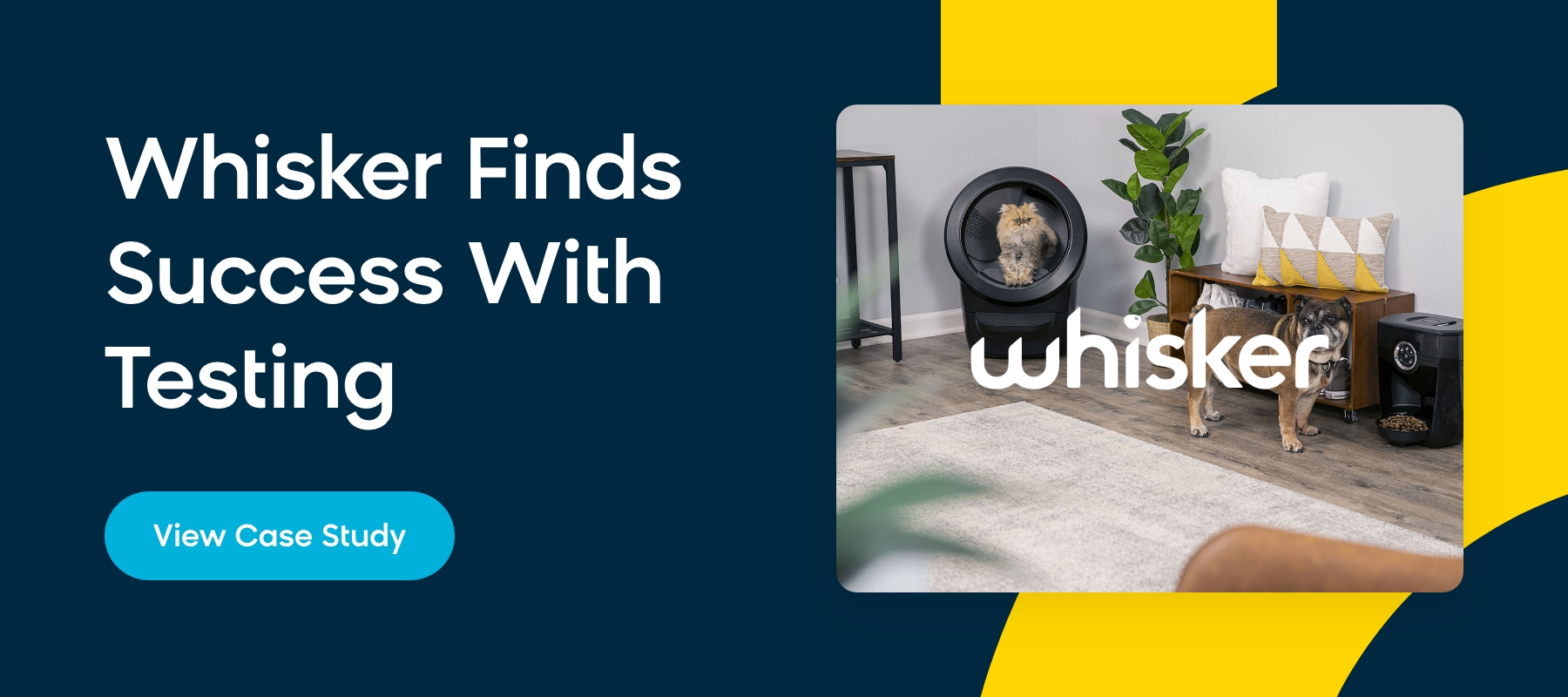 Business Challenge
Whisker is a leader in connected pet care accessories, including bringing the first automated, self-cleaning litter box to market in 2000. In order to keep up the momentum, Whisker needed to find a way to make its marketing more effective. 
In particular, data silos were preventing Whisker from creating truly personalized experiences for its customers. It needed a way to connect its marketing channels, collect user data and behavior within a single customer view, and also understand what messaging resonates (or doesn't) with customers. 
Solution
To find the best omnichannel approach for its marketing, Whisker turned to Bloomreach Engagement to run A/B and multivariate tests on its messaging to see how customers interact with the content. The company tested showing users persistent campaign messaging to see how that would impact results when compared to those who were shown different messages throughout the customer journey. 
This initial test drove a 107% lift in conversion rate for those who saw persistent messaging, as well as a 112% increase in revenue for users that clicked through to the website. The success of this test led Whisker to expand its testing to search-focused and support-focused experiments, so that it could proactively improve the customer experience across every channel. 
Improve Your Omnichannel Marketing With Bloomreach
All of these companies have one thing in common — they use Bloomreach Engagement to create successful omnichannel marketing strategies. That's because Bloomreach Engagement's customer data engine brings together CDP capabilities and AI-powered omnichannel marketing automation across 13 channels to allow you to personalize the customer experience in real time. Bringing personalization to various channels is a surefire way to boost revenue, customer retention, and customer loyalty. 
Ready to get started on your journey to omnichannel marketing success? Join the ranks of these five successful companies and schedule your personalized demo today.