B2B Insights
4 Actionable Steps Buyers Should Take on Your B2B E-Commerce Website: An In-Depth Look
By Jason Hein
Aug 31, 2022
B2B Insights
4 Actionable Steps Buyers Should Take on Your B2B E-Commerce Website: An In-Depth Look
Welcome to the final part of our "The Next Big Thing in B2B" series, where we discuss the generational, environmental, and social shifts driving the acceptance and adoption of e-commerce in B2B. Follow along for best practices and insights to accommodate the steadily increasing popularity of digitization in the B2B space, as revealed from our recent survey report with BECK Ecommerce.
Since there's a lot of talk in the e-commerce industry about "good" digital experiences, the meaning behind their creation and implementation often get lost along the way. However, many distributors found advanced site search to be a "highly effective approach" to building them, according to our survey report with BECK Ecommerce. In fact, our B2B experts believe that no less than 75% to 90% of e-commerce site visitors use site search — or even go directly to it once landing on the website.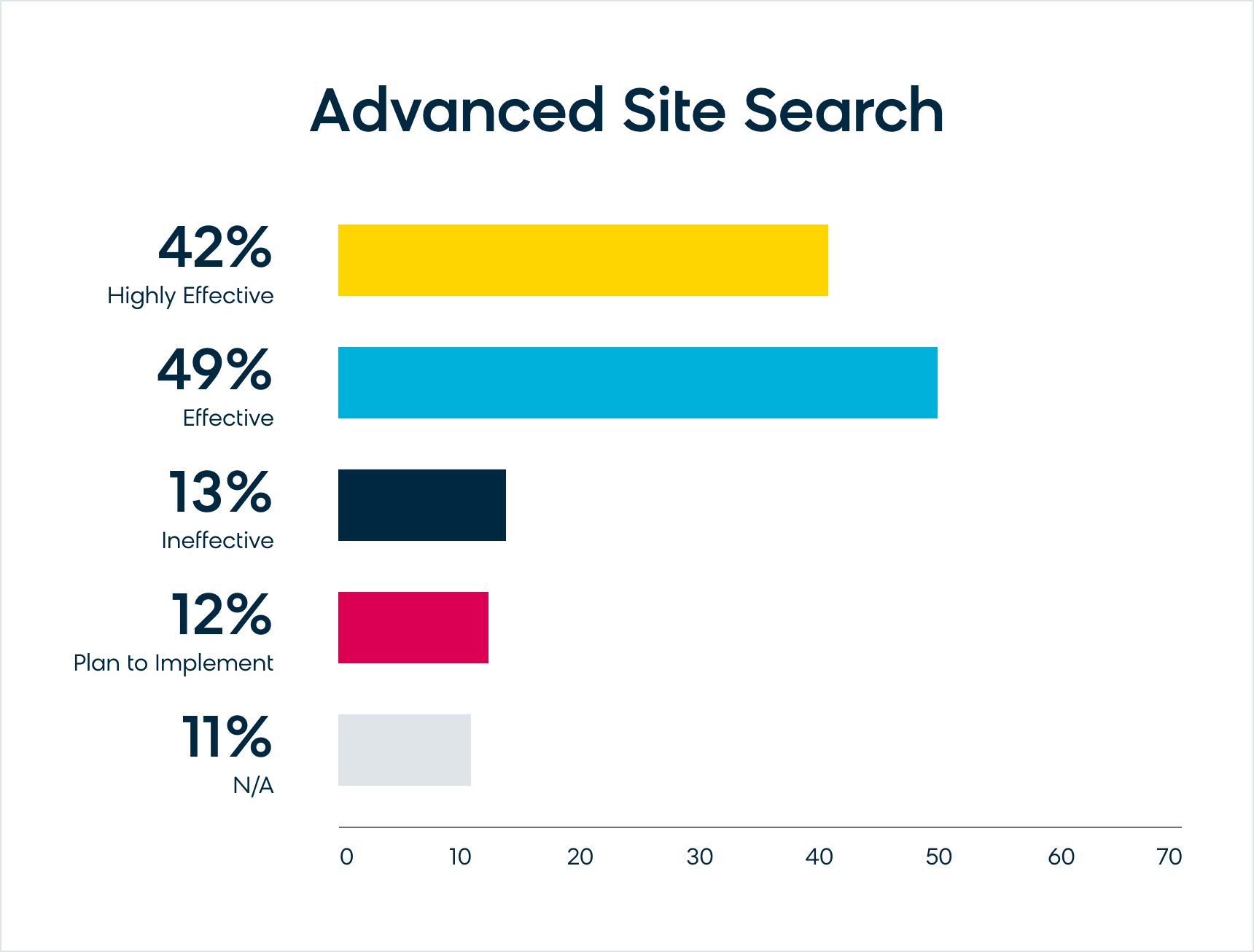 Getting search right will take considerable effort from a systems, knowledge, and ongoing optimization standpoint. But technology can step in and help impact the B2B buyer's journey in unprecedented ways. Let's go through the 4 actionable steps that a buyer should be taking with your distribution website: 
Intelligent Search 
Believe it or not, there is a cost — and not always a good one — to the "endless aisle." While choice is great, B2B buyers still need to find what they're looking for, and a lot of the time, they might not even realize the full extent of what that is. This is why product discovery is critical to a great buying experience. In today's low-loyalty digital market, your prospect can easily make the switch to your competitor. Prevent this and differentiate the product discovery experience with "intelligent search" that can quickly adapt to understand a buyer's aim or purpose.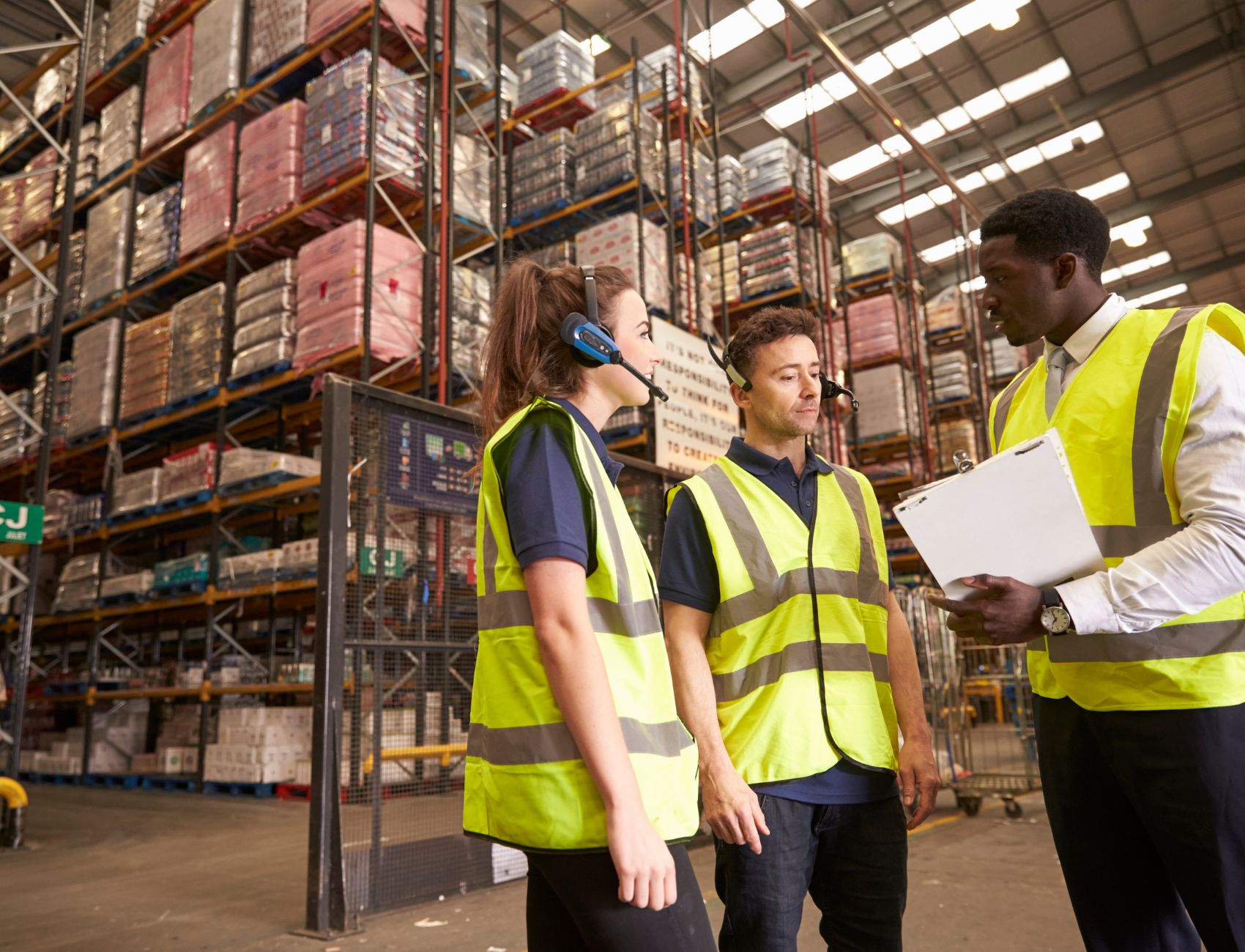 Smart search bars with extensive dictionaries and multilingual capabilities can identify words and separate product types from attributes, like compatible material, specifications met, cut type, and coating/finish. Over time, your search bar grows smarter as it continues to parse these buyer queries. This combination of natural language processing (NLP) and machine learning (ML) is called "semantic understanding," and while these retrieval and ranking algorithms are not unique to the e-commerce industry, they come together organically to create an intelligent search experience that retrieves all relevant products and ranks them accordingly to maximize business impact. It's a great solution to rising customer acquisition costs, especially in paid search advertising — a strategy that many of our survey respondents still find "highly effective," coincidentally.  
Consideration
Your buyer will move forward from the "intelligent search" phase and identify a group of candidate products to "consider." Sounds like it would be easy due to the flexible, agile nature of the internet, right? Well, yes and no. While a buyer can most likely deliberate over your products available on your e-commerce website, it doesn't always mean your site is necessarily optimized to solve their problem, aka search query. Your prospect needs clear, consistent information to consider their options before the transaction. 
The secret sauce to surfacing apt search results is having a healthy combination of both product and buyer data, or "commerce data." This way, your prospect will gain a comprehensive, streamlined snapshot of your products, while still experiencing tailored selections to their preferences and needs. Many of our survey respondents found website personalization tools that create personalized digital experiences at scale — like our product search's relevance engine — to be "effective when done right." So, if your data requires some improvements or is just seriously lacking, it's smart to add an automated, self-learning search solution to fill in the gaps, fix inconsistencies, and better understand your buyer's intent.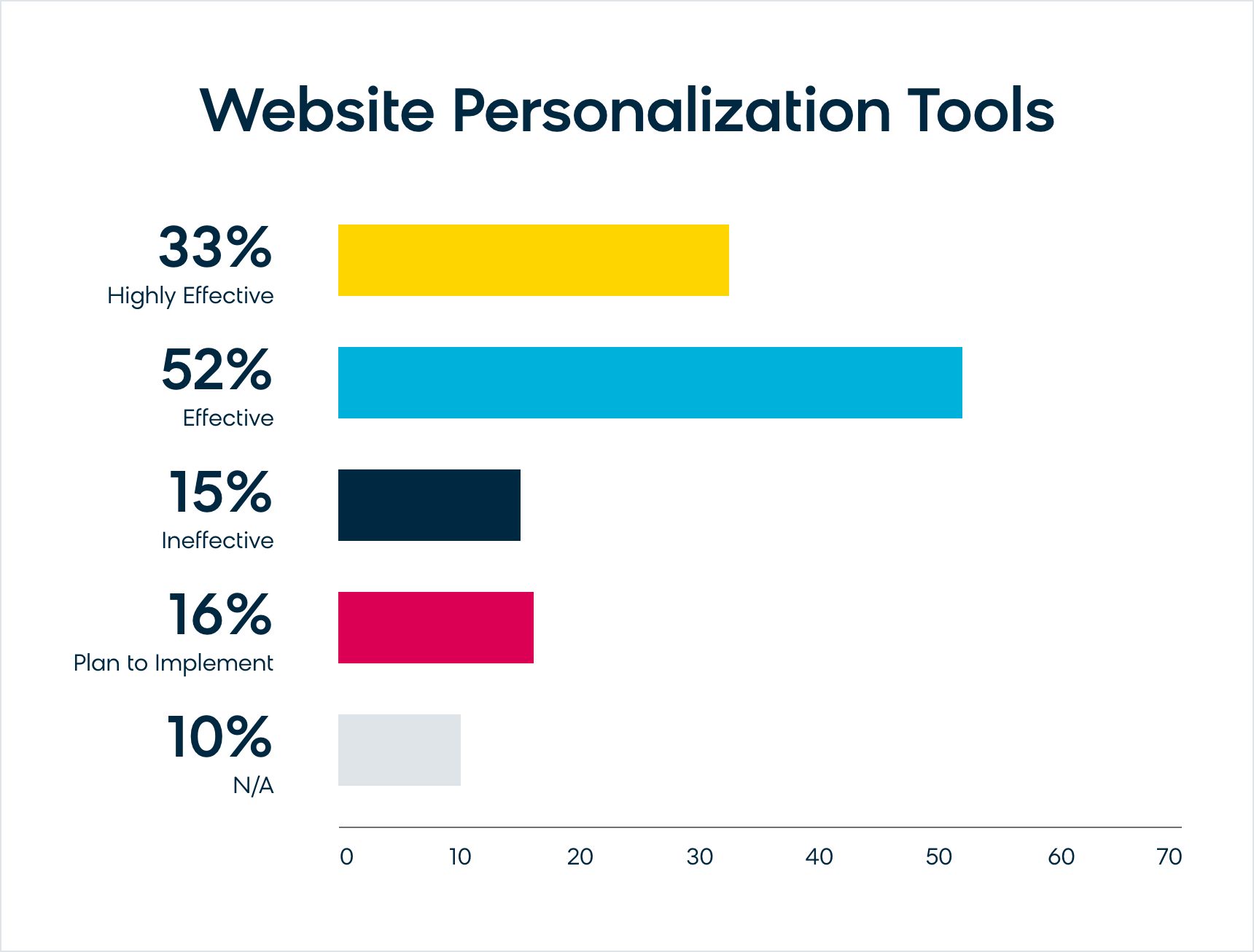 Confirmation 
Now that your buyer has established a "consideration set" of results, they'll likely evaluate each selection in depth to "confirm" their final decision. Not only should your company implement the proper item descriptions and inventory information, but educational content, like blogs, podcasts, and guides, can also be extremely helpful to leverage during the confirmation phase. Although 90% of respondents in our report indicated content marketing's importance, only 9% have included it on their B2B roadmaps. Yet, it is easier than you think to begin implementing a content strategy — all you need are the right tools. 
The structuring of any modern content strategy should acknowledge the buyer's motivation and support their autonomy to make decisions. By becoming a thought leader in your particular niche, you'll fill your distribution site with the educational materials needed to guide the buyer toward a successful transaction. Don't just have a show-and-tell about the product, either. Instead, your business needs to present relevant details through various customer use cases. At the end of the day, your customer doesn't care about all the impressive product details as much as how the product could potentially solve their problem. It's the reason they visited your e-commerce website in the first place. 
Conversion                                                                    
Based on the data collected from another report with CommerceNext and CommX, respondents believe that personalization (61%) and site search/guided navigation (57%) are the website experience upgrades with the most potential to drive growth, revenue, and conversions for businesses in the immediate future. After all, your buyers need to feel confident when adding products to their cart, and your company can earn their trust by investing in personalized site search, which will provide recommendations based on product data, visitor data, and search intelligence with the intention to convert.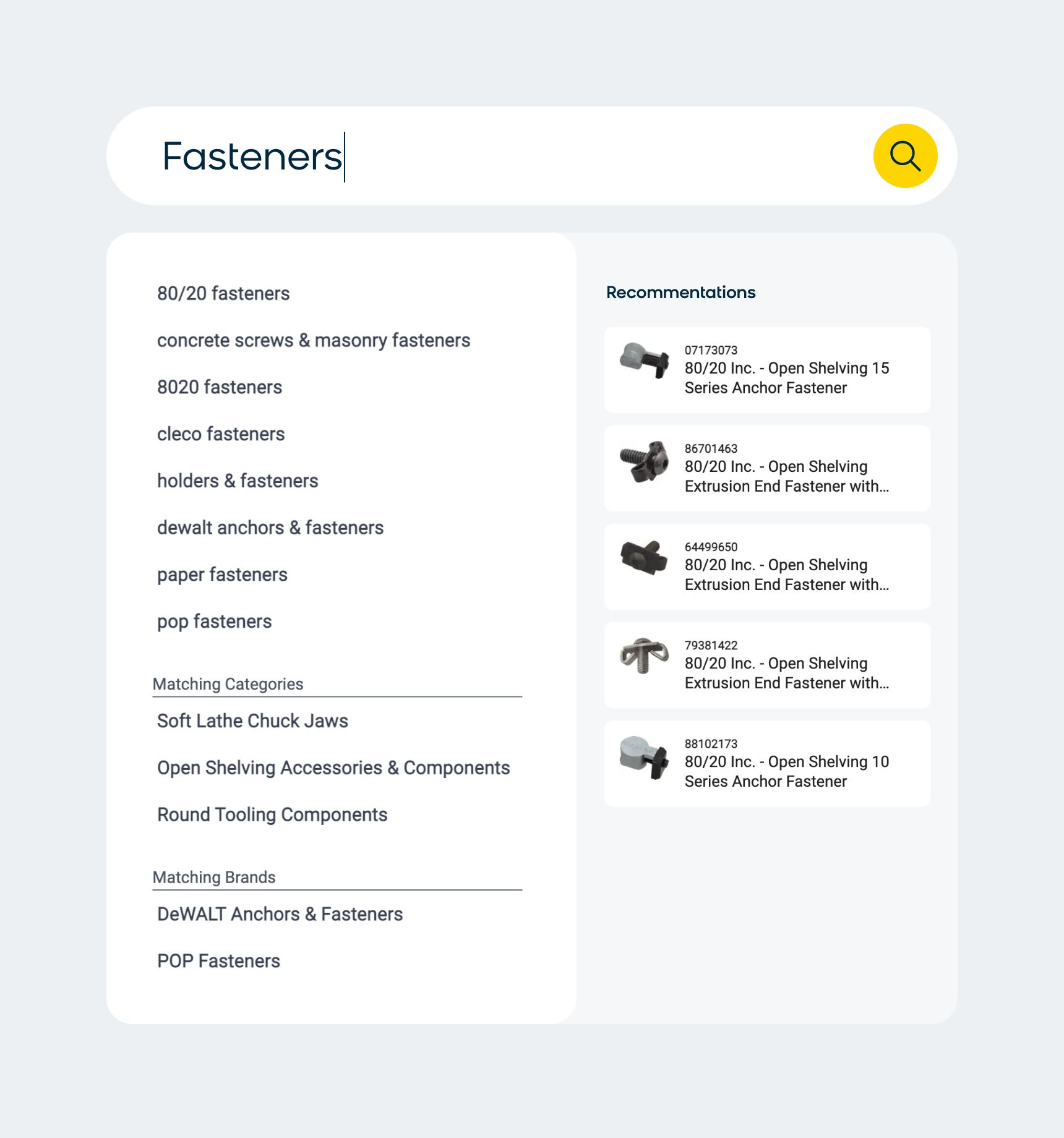 It's crucial to commit to both digital strategy and digital consistency when investing in new tech tools like intelligent site search. While the strategy will help you attain your goals, consistency has a major impact on the buyer's journey, including the transaction — meaning, all your search tools, UI components, and content must lead your prospect to the end of the sales funnel.
Even though the above actionable steps indicate a successful online customer journey, there is still a large gap between the features that are actually making it to roadmaps, such as online self-service tools, omnichannel strategy, and content marketing, and the ones that occupy wishlists. Read our report for more information, and consider using a connected, cohesive solution like Bloomreach to make the buyer decision-making process easier for prospects and returning customers, and thus, more lucrative for your business.
Missed the first two parts of "The Next Big Thing in B2B" series? Check out the first and second blogs by clicking the respective links.