Omnichannel Marketing Automation
A Guide to SMS Short Codes
By Ian Donnelly
09/06/2023
Texting is one of the most common forms of modern communication, which is why more and more businesses are turning to SMS marketing as a valuable, profitable channel. And if you want to get the most out of your texts, your business needs to invest in short codes.
A shorter phone number to send marketing messages to your customers may seem like a modest tool in your marketing toolkit, but short codes can help your business make great strides toward your overall goals. They allow businesses to send messages faster, build better campaigns, and increase customer engagement.
Intrigued? Keep reading to learn everything you need to know about SMS short codes.
What Is an SMS Short Code?
An SMS short code is a five- or six-digit number that businesses can use to send and receive text messages quickly, easily, and at scale. Used in place of regular 10-digit phone numbers, short codes have a faster sending speed and are ideal for sending targeted, personalized text messages to a long list of subscribers. 
Short codes are most often used for the opt-in process for an SMS marketing program — customers can text a keyword (a predetermined word or phrase) to a short code number to begin communicating with a business. They are then opted in and can start receiving automated, personalized responses to their texts in return.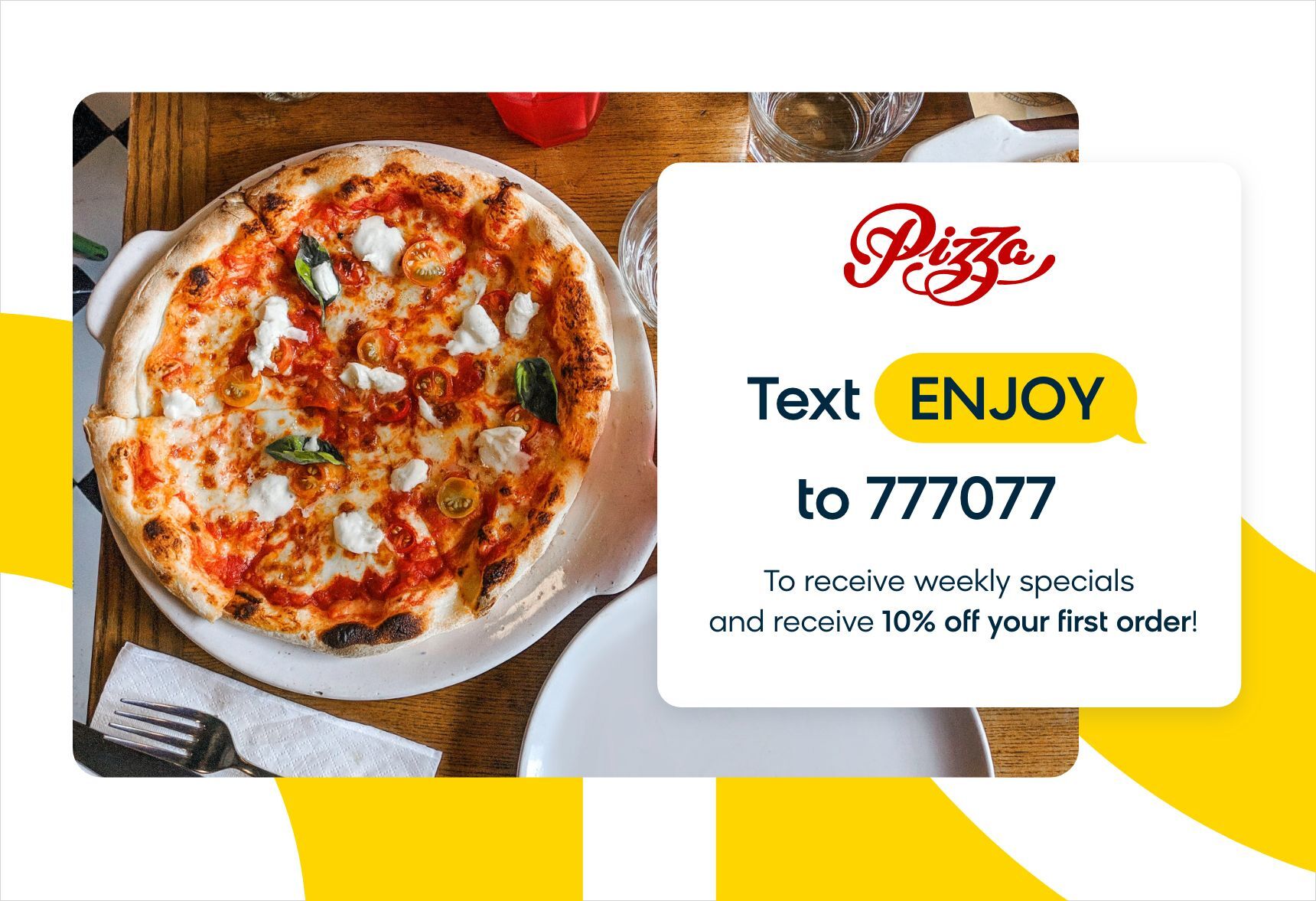 The biggest benefit of short codes is how easy it is for customers to communicate with a brand. With only five or six numbers to remember instead of a full ten-digit phone number, it's simple for customers to pull out their phones and opt in. 
What Are SMS Short Codes Used for?
Not only do short codes make it easy to grow your subscriber list, they make it easier to send messages to a large number of recipients. 
SMS short codes are capable of sending extremely high volumes of text messages in a short period of time. They can send an average of 500+ messages per second, making them an essential SMS marketing tool for sending campaigns to a massive audience.
Straightforward SMS campaigns like discounts or deal promotions are perfect ways to employ short codes in your strategy. But SMS codes can also be used in creative, helpful ways that foster customer engagement with your brand, such as:
Sharing one-time passwords or reset links
Sending event or appointment reminders
Encouraging your audience to enter a sweepstakes or giveaway
Collecting feedback via a customer feedback survey
Read This Next: Everything You Need To Create the Best SMS Marketing Campaigns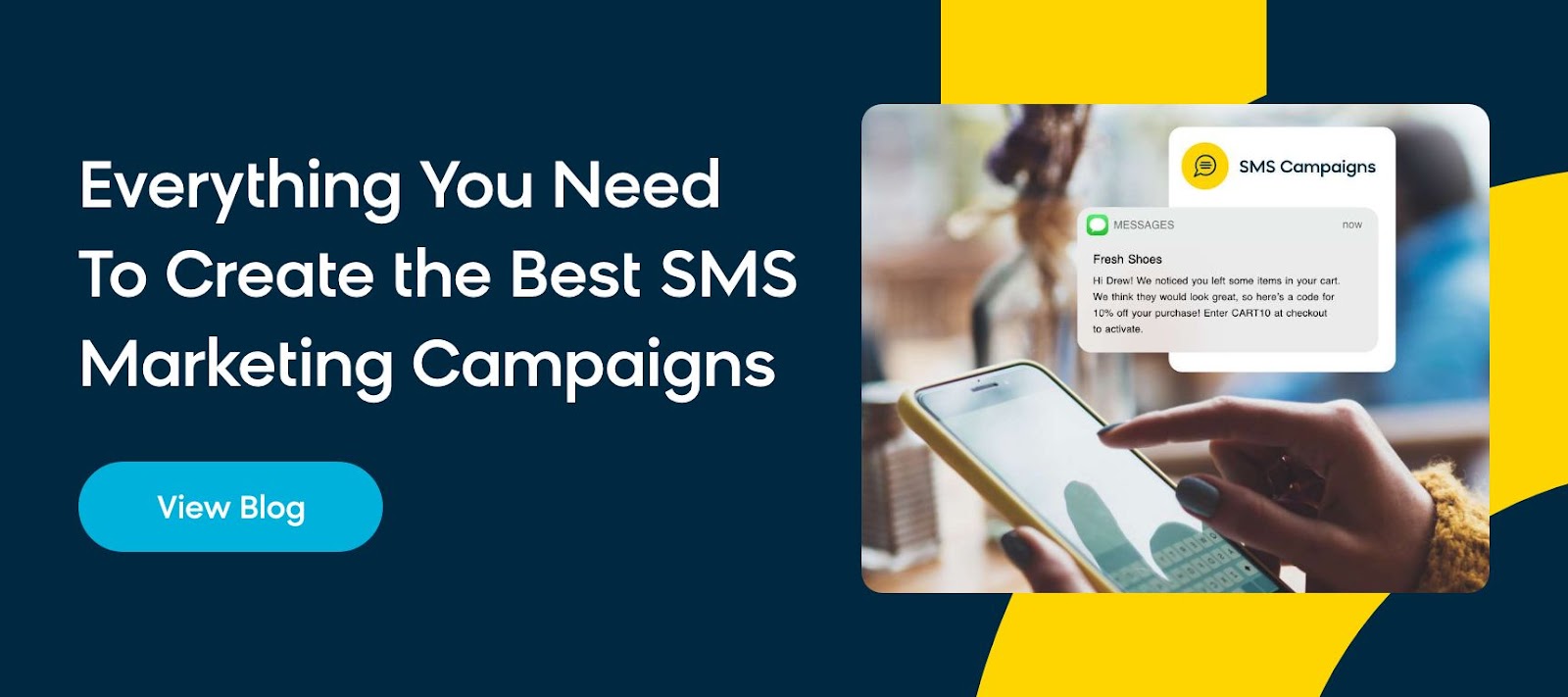 How To Get a Short Code for Your Business in the US
If you want a short code for your business, you need to lease a dedicated short code that only your company uses to send SMS marketing campaigns. In the United States, a dedicated short code can be leased for 3-, 6-, or 12-month terms.
Previously, brands could obtain a shared short code, which was used by multiple companies at a more affordable rate. But these have been phased out by phone providers and are no longer available for companies to utilize.
Obtaining a dedicated short code gives you the exclusive right to use a short code number. To do so, you need to apply to lease a short code from the US Short Code Administration (CSCA), the official short code registry that operates on behalf of US wireless carriers. 
Step 1: Find a Short Code
First, you'll need to find a short code number from the available short code registry.
Step 2: Define Your SMS Campaign
In the application process for an SMS short code lease, businesses are asked to define the campaigns the short code will be used for. This application is subject to review from the wireless carriers to make sure the short code is being used in accordance with their guidelines.
Each wireless carrier must approve a business's campaign before sending traffic over a short code, and most carriers regulate short codes based on the CTIA Short Code Monitoring Handbook. 
This application process is in place to protect the rights of your recipients and make sure that short codes remain trustworthy, non-invasive marketing tools. As long as you adhere to marketing best practices, have a beneficial use case for interacting with your audience, and have a clear opt-in and opt-out procedure, your business should have no problem with the short code application process.
Step 3: Launch Your Campaign
Once your campaign information has been submitted, wireless service providers will review your SMS code application. 
Dedicated short codes usually take six to eight weeks to be approved by carriers. But once your campaign has been certified, your SMS short code will be yours and your campaign will be ready to launch. 
What About Short Codes in Other Countries?
It's important to note that short codes are country-specific. The SMS short code you acquire for the US will not work internationally — a US code is approved by US carriers, so it can only be used for a US audience.
If you want to send text messages to users outside the US, you have to apply and pay for a short code in each country separately. Each country has its own short code system, so it's important to do your research and identify the necessary steps to properly obtain and employ international SMS codes for each specific market.
Types of Short Codes
There are two different types of dedicated short codes available: vanity short codes and random short codes.
Vanity Short Codes
Vanity short codes are numbers specifically chosen by a business. 
With a vanity short code, companies can align the number with their brand. For example, a craft store may choose the code 27238, which spells out CRAFT on a keypad. Or a travel company can utilize 872835, or TRAVEL.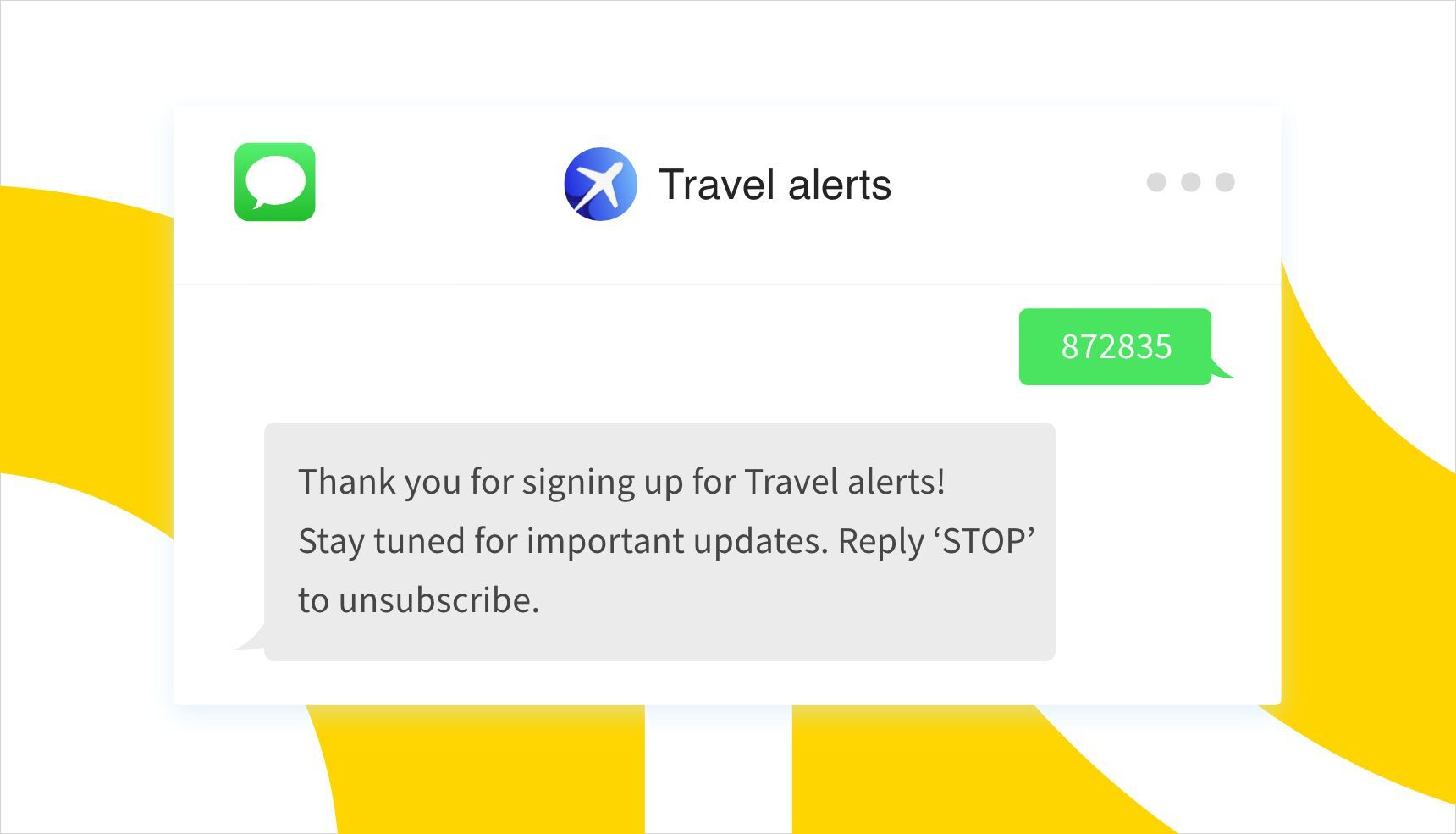 These types of short codes are easier for consumers to remember, which can encourage more engagement.
Because vanity short codes are more exclusive and sought out by companies for their text campaigns, they are priced starting at $1,000 per month.
Random Short Codes
Random short codes, also referred to as "non-vanity short codes," are randomly generated numbers for businesses to use in their campaigns. 
With a random code, you have no control over what the number will be — a short number is arbitrarily assigned to your business.
The benefit of random short codes is the price point. These codes start at $500 per month, and most short code texting is currently done with random codes because they are the cheapest of the two options.
Best Practices for SMS Short Code Marketing
If you want to make your SMS short codes a successful part of your marketing efforts, there are some essential best practices to abide by:
Maintain Short Code Compliance 
If your business utilizes short codes, it's crucial that you follow the rules and regulations outlined by The Telephone Consumer Protection Act (TCPA), a United States federal law governing the regulation of telephone solicitations. 
The TCPA was designed to prevent consumers from receiving spam text messages and phone calls. In essence, it ensures that businesses only send texts to those who have explicitly given you permission to do so, and only communicate in a respectful manner. 
It's also important to follow the CTIA's rules as mentioned in the section above. The CTIA actively audits all SMS short code programs in the US through the registration application process, so making sure your text messages align with the CTIA Short Code Monitoring Handbook will keep your campaigns on the right track.
Read This Next: What Is Consent Management?
Have Your Short Code Play a Starring Role in Your Strategy
The biggest benefit of a short code is how easy it is for your audience to engage with it. A shorter number streamlines the sign-up process for your recipients, and your business should be capitalizing on this advantage to get the most out of your SMS marketing strategy.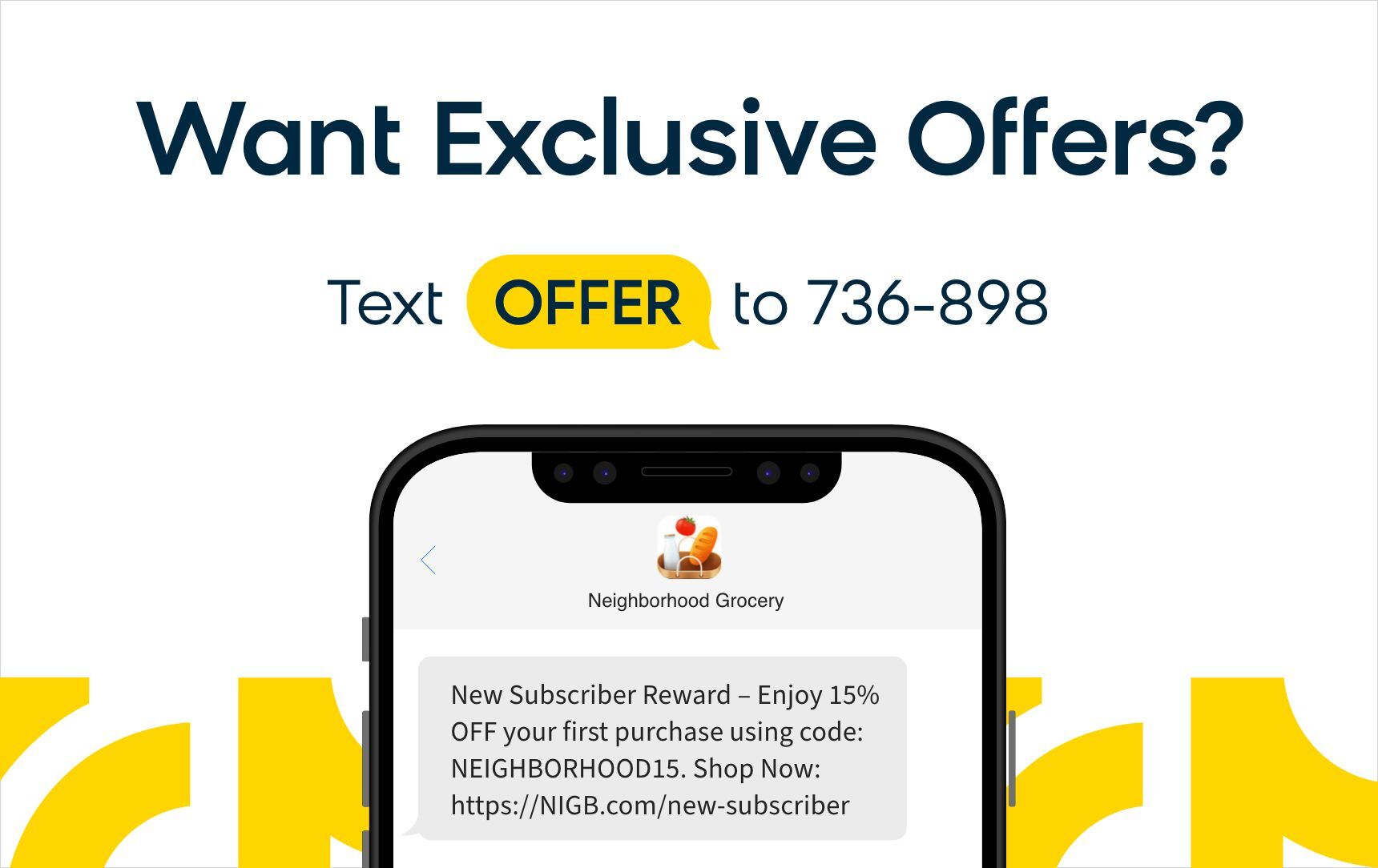 Promoting your short code through all available channels — on your website, through social media, in email campaigns, and so on — is the best way to maximize your short code investment.
Don't be afraid to put your SMS short code on full display. With so much potential for customer engagement, it's a marketing tool that can be as valuable as you make it.
Read This Next: How To Build an Effective SMS Marketing Strategy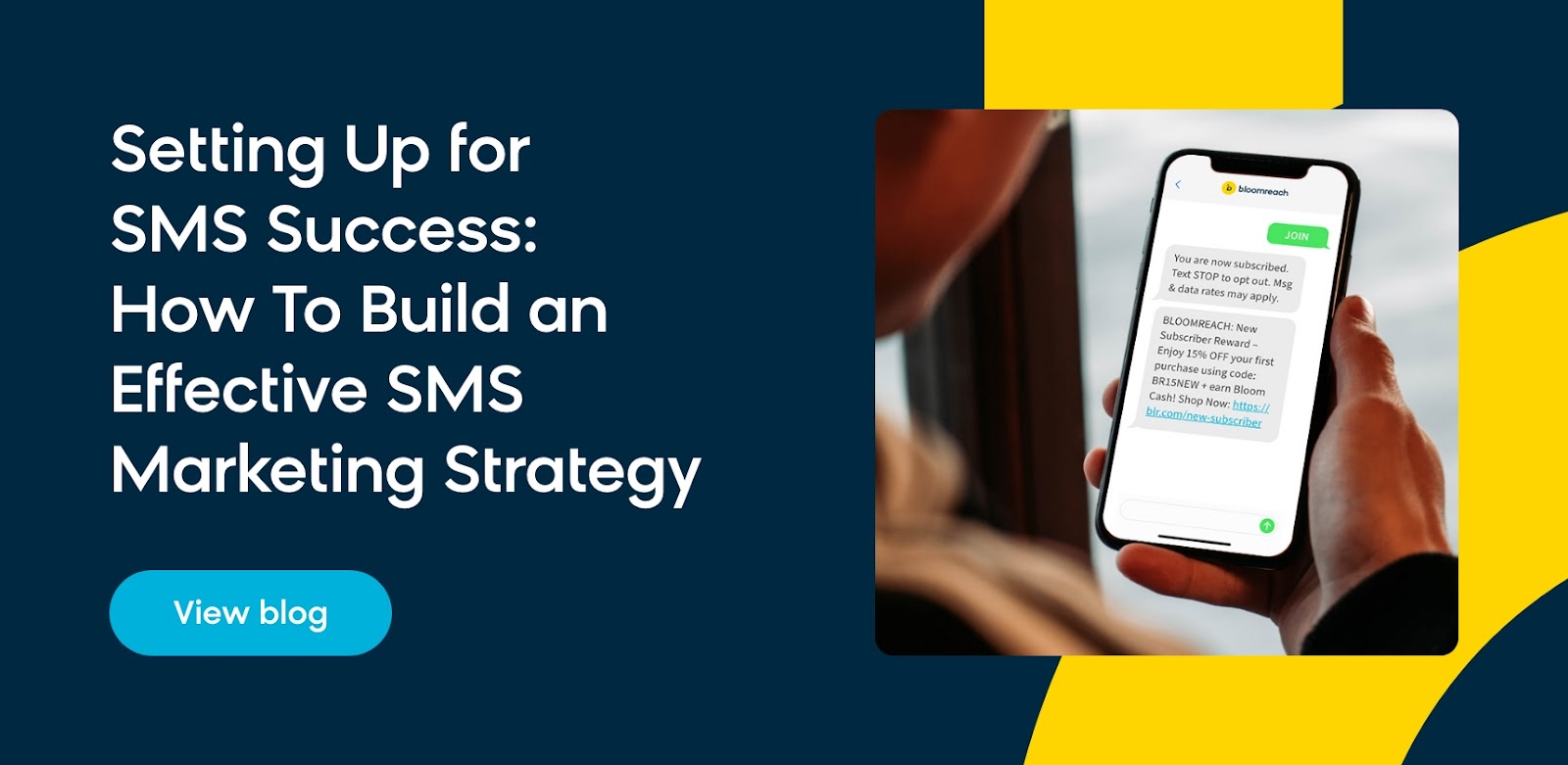 Pair Your Short Code With the Right Message
It's important to think strategically about the messaging you want to pair with a short code. The high-volume, high-throughput capabilities of short codes makes them ideal for time-sensitive campaigns, and there are a few widely adopted use cases your business can apply to your own efforts:
Shipping notifications: Short codes are perfect for sending timely alerts like order updates and shipping information 
Customer service prompts: Using two-way messaging and keyword automated responses, short codes can be employed to communicate with your customers in real time to give them any support needed 
Appointment reminders: Simple text alerts about upcoming appointments or events are ideal for short code messages
Promotional campaigns: Using short codes in time-limited promotions can entice your customers to act — you can encourage your audience to text a keyword to your short code to get free shipping, a discount code, or to enter a contest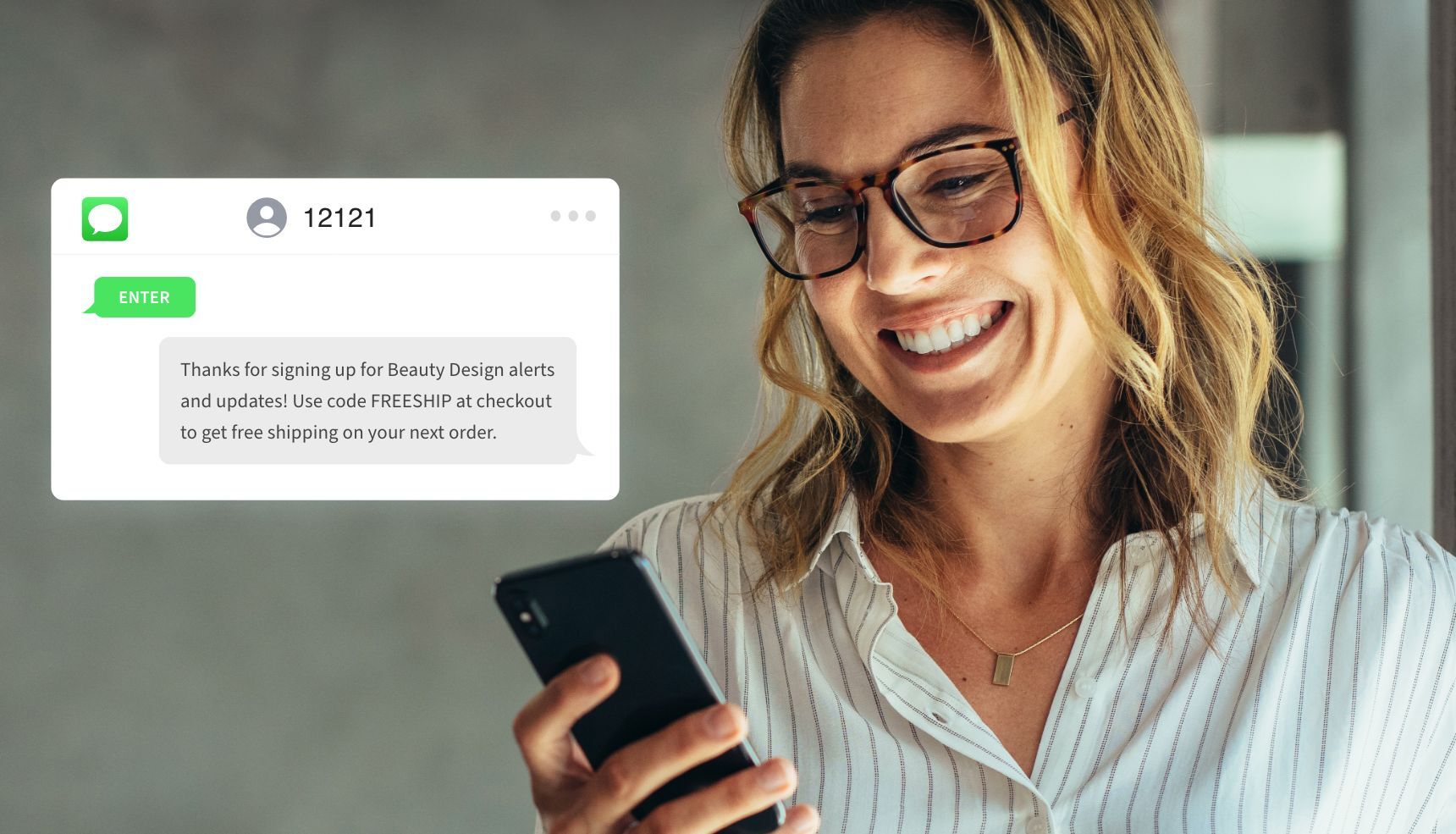 The Importance of SMS Marketing
Short codes are essential for SMS marketing success, which is something every business needs to strive for. It's a mobile marketing channel that is quickly becoming a must-have step in your ideal customer journey.
Most of the success of SMS can be attributed to how easy and simple the service is. A text message is an instant line of communication between the customer and your business — there's no app to download or login between you and the audience.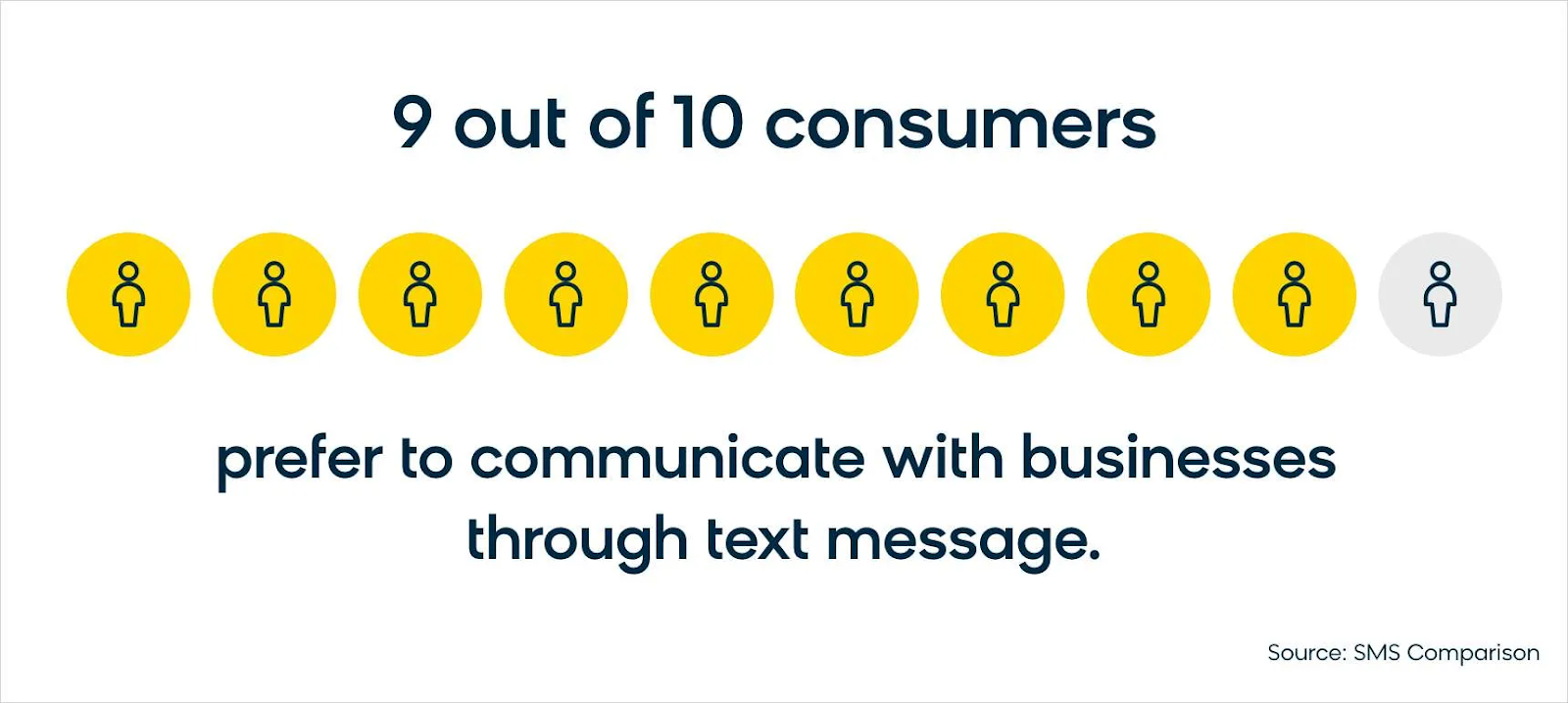 9 out of 10 consumers prefer to communicate with businesses through text message. And with an average click-through rate (CTR) of 19%, it's easy to see why text messaging is one of the most rapidly growing marketing channels. 
With so much potential and so many promising use cases, it's in every business' best interest to invest in SMS marketing. And with a short code to streamline your text message campaigns, you have everything you need to make your mobile marketing strategy as efficient and effective as possible.
Short Codes Set the Scene for Conversational Commerce
The strength of short codes is rooted in one of the most valuable benefits that SMS has to offer as a marketing channel: It gives marketers the ability to speak with their audience, not just at them, which opens up a whole new dimension of customer communication. 
Marketing has traditionally been a monologue. But now, with channels like SMS and the recent advancements in generative AI, a brand can offer dialogues with their customers. Short codes can serve as a first step in back-and-forth conversations, forming lasting connections with your audience and setting a precedent of personalized, two-way communication.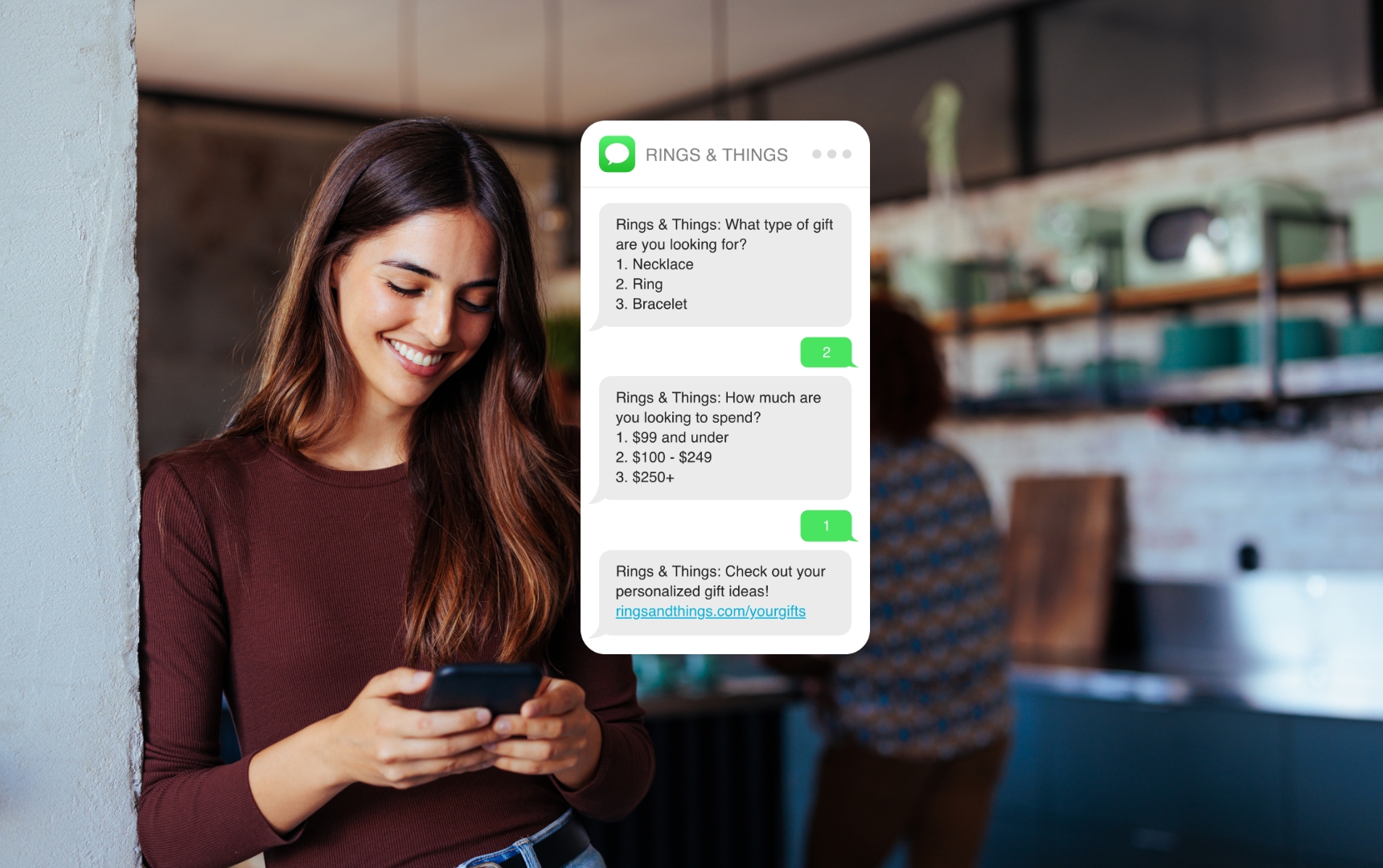 This interactive process is known as conversational commerce and it's reshaping the way shoppers and businesses think about online stores. And with the active role that customers play in using SMS short codes, they can be an important tool in the evolving relationship that businesses need to cultivate as the future of e-commerce takes shape.
Read This Next: What Is Conversational Commerce?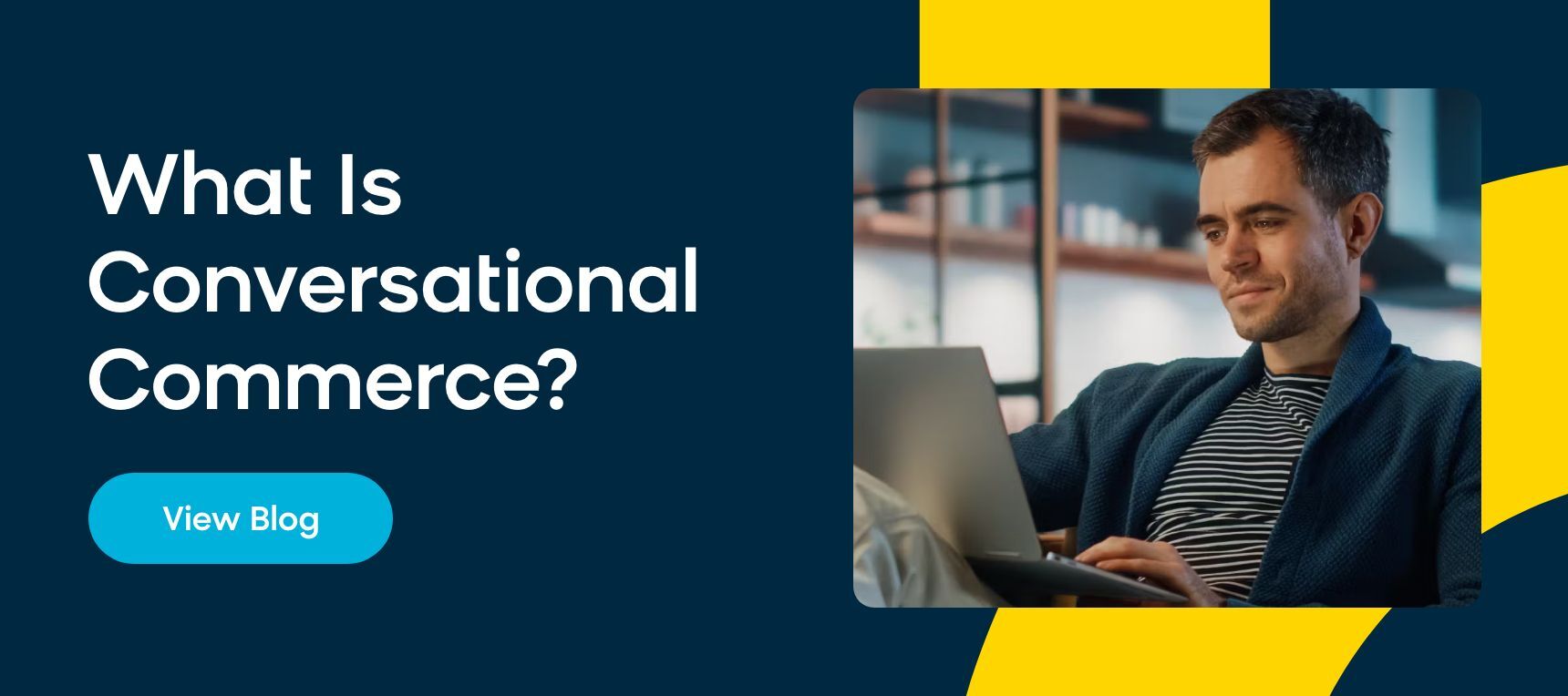 Optimize Your SMS Short Code Strategy With Bloomreach
If your goal is to build better and more rewarding SMS marketing campaigns, Bloomreach Engagement is the tool you need to realize success.
With our innovative marketing platform, you have all the essential components to create successful SMS campaigns that weave seamlessly into your strategy — personalization, automation, and omnichannel orchestration are all effortlessly possible.
Plus, we work with tier-1 partners using direct connections that offer full accountability and visibility for all your inbound and outbound messaging. No matter which type of messaging code your business needs, we make sure you stay compliant, get your campaigns vetted faster, and help you scale your efforts for the best results.
Ready to see what Bloomreach's SMS offerings can do for your business? Visit our website to learn more.