Customer Data Platform (CDP)
Why Bloomreach Is Best in Class Among TrustRadius Reviewers
At Bloomreach, we pride ourselves on delivering an unmatched Commerce Experience Cloud that drives e-commerce personalization and success, and our users often see immediate value when turning to our solutions. That excellent user experience is why Bloomreach — and in particular, our customer data platform (CDP) and marketing automation solutions — won the 2023 Best Relationship and Best Feature Set Awards in the Customer Data category on TrustRadius.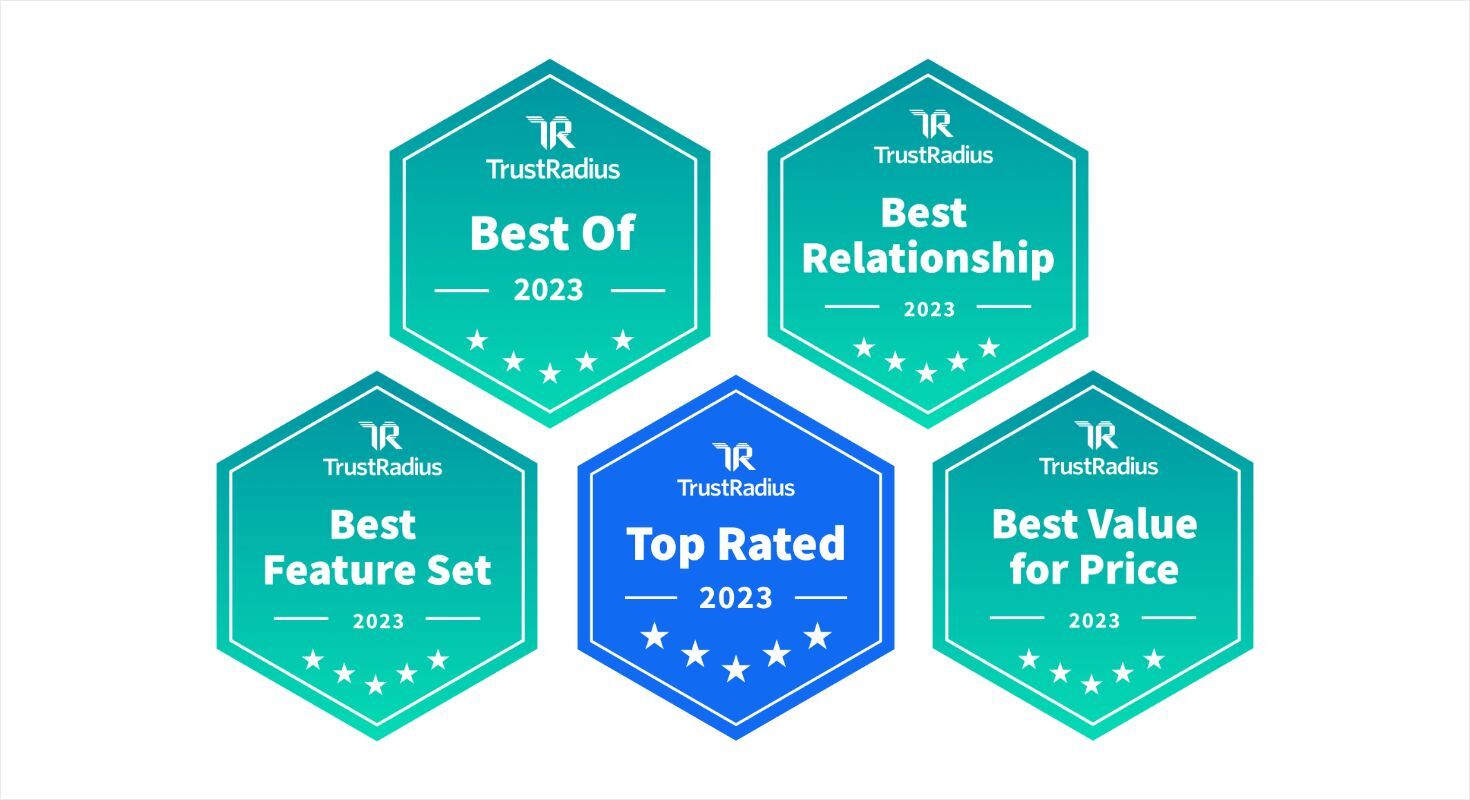 And we are pleased to report that TrustRadius further endorsed our solutions by awarding Bloomreach with the 2023 Best Relationship and Best Feature Set Awards.
How Bloomreach Was Selected 
TrustRadius is a notable peer review site for technology buyers, and as such, the awards are driven by users instead of a panel of judges. 
"Buyers have a myriad of options for marketing automation solutions," said Megan Headley, VP of Research at TrustRadius. "Bloomreach has earned Best Of awards for Best Feature Set, Best Relationship, and Best Value for Price based entirely on feedback from its customers. Bloomreach's reviewers indicate they are delighted with the feature set, that the product lived up to sales and marketing promises, and that the product provides exceptional value for the price."
More specifically, the awards looked for outstanding customer relationships, follow-through on sales and marketing promises, notable value for price, and feature sets that have gone above and beyond to provide value for users. 
Bloomreach's combination of unified customer data, powerful integrations, easy-to-implement e-commerce personalization tools, and advanced predictions gives our customers access to a wealth of features to create next-level experiences for their customers. 
The Proof Is in Our Customers' Success
But don't simply take our word for it — our customers have seen significant (and most importantly, measurable) results after using Bloomreach: 
BrewDog, an award-winning Scottish craft beer company, wanted to send more personalized content to its customers. By creating tailored emails based on user data such as web activity and recent purchases, BrewDog was able to drive 15.6% more clicks, an 11.5% higher conversion rate, and 13.8% extra revenue. 

My Jewellery, a clothing and jewelry retailer based in the Netherlands, wanted to create a more customized experience for its loyal customers while respecting their data privacy. The company turned to Bloomreach to create a style profile test that let customers decide if they liked an item or not. The resulting customer style profile helped My Jewellery create personalized email campaigns that drove 20% higher open rates than typical emails. 

Kiwi.com, a global travel tech company, needed a way to utilize customer data more effectively to boost booking traffic. After overhauling the way the company approached front-end tracking and data consistency, Kiwi.com was able to create better push notifications that drove a whopping 1,131% increase in monthly bookings (when comparing monthly averages in 2021 vs. 2019).
What's more, these companies are in…well, good company. See what our customers say about us on TrustRadius and find out how our solutions have helped power better e-commerce experiences around the world. If you'd like to learn more about how Bloomreach can work with your business, check out our website today.