Commerce Experience
Holiday E-Commerce in 2020: Three Quick-Win Commerce Strategies for Holiday Season Success
Commerce Experience
Holiday E-Commerce in 2020: Three Quick-Win Commerce Strategies for Holiday Season Success
If there was ever a year to throw a spanner in the works, 2020 would be it. The pandemic has certainly changed and accelerated trends related to how we live and work, how we use technology and how we shop as consumers. 
Undoubtedly, the 2020 peak holiday season is shaping up to look quite different this year.  
The most obvious difference is that more shoppers are turning to eCommerce, in large part due to health and safety concerns and widespread stay-at-home measures. Bloomreach forecasts that during this holiday season, online retail will increase between 36%-38% YOY, making it the greatest online shopping spike in history.
Not only that but consumers are also starting their holiday shopping earlier. According to Bloomreach's Commerce Pulse Data for September 2020, searches for 'Christmas' appeared in the top 20 search terms, one month earlier than in 2019; while related terms such as stockings and ornaments also entered the list of top searches over the same period.
With retailers everywhere gearing up for a very different shopping season, here are a few actionable strategies to ensure success. 
Your opinion matters: help the commerce community understand how retailers are approaching the holiday season in light of Covid-19 by taking this survey.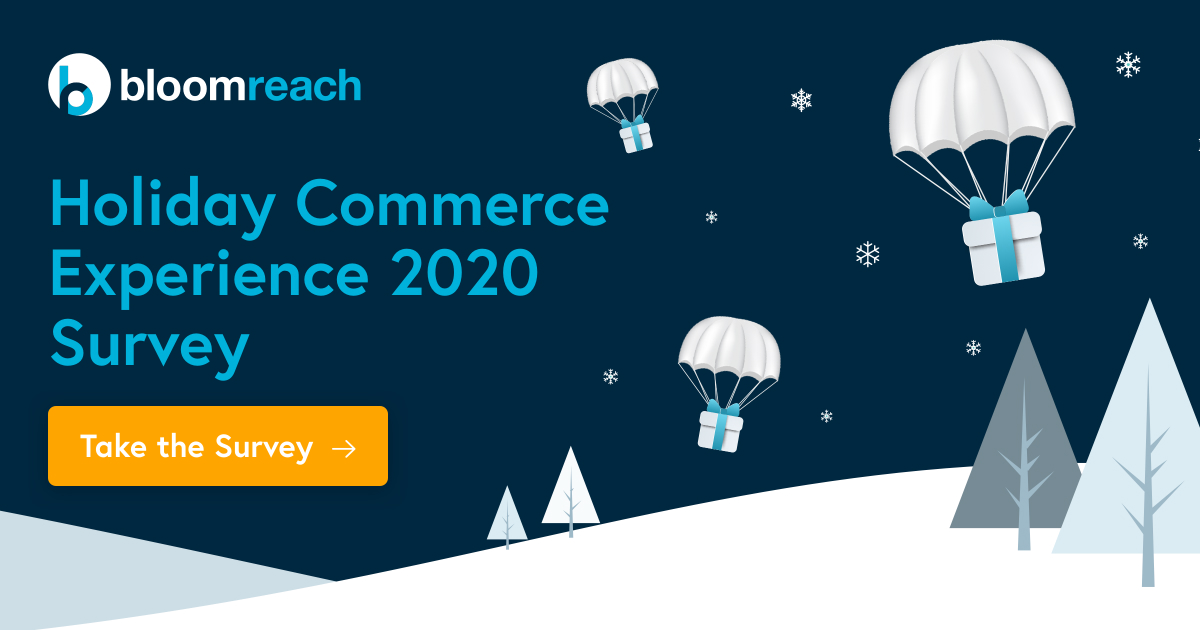 Optimize your BOPIS
Buy-online-pickup-in-store (BOPIS), also known as click-and-collect, where a shopper orders an item online and then picks the item up at the physical retailer, has been trending for years. Over half (55%) of consumers say they will use curbside pick up more this year than the previous year, according to the PowerReviews Holiday Consumer Survey.
eMarketer had previously forecast that US click-and-collect eCommerce sales would increase by 38.6% this year. Now, it expects growth to be 60.4%, with sales reaching $58.52 billion.
BOPIS appears to be solving issues that have arisen for both retailers and consumers: expected shipping delays and current concerns about being in crowded, indoor spaces.
"We expect lines of consumers waiting for store openings will be replaced by long queues of cars eagerly waiting for buy-online-pickup-curbside purchases to be placed in their vehicle," says Stephen Baker, vice president, industry advisor for The NPD Group. 
By investing in omnichannel strategies like BOPIS and buy-online-pickup-at-curb (BOPAC), you can ensure a safe transaction and provide shoppers with immediate gratification and products in-hand instantly.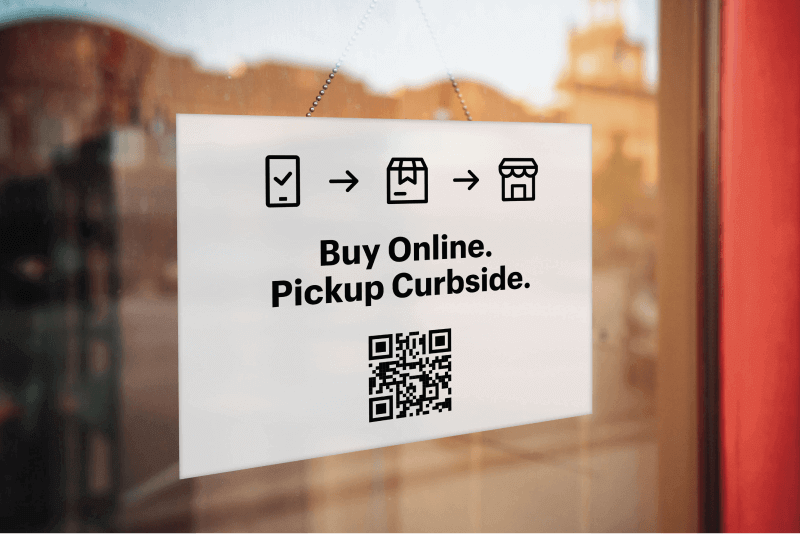 In general, using a brick-and-mortar location to fulfill orders placed online can help retailers better manage inventory and save on fulfillment and supply chain costs during this unforeseen time.
Overall, this approach leads to a positive customer experience and increased customer loyalty that will last well beyond the pandemic. 
Make BOPIS Possible. Customize Your Catalog by Store, Region: Show different prices, promotions, availability and even product titles to different groups. 

Shape Demand & Lower Cost, But Still Preserve Revenue: Leverage algorithms to help you promote products higher in search results and category pages that are locally available in order to help you lower shipping costs. At the same time, however, they optimize for top-line revenue to push top-performing products.

Avoid Shopper Frustration: BOPIS/curbside needs to be pervasive across the site to inform customers which products are locally available. Go for solutions to help merchandisers put BOPIS everywhere the customer wants to find the product.
Focus on Product Discoverability 
Digital channels serve as more than simple delivery mechanisms for consumers. Over half (65%) of buyers say that they research a product online before deciding whether to leave home to make the purchase at a physical store or buy it online. Online browsing also inspires customers to make purchases more than any other method.
Don't forget the basics - product discoverability is key! Over 85% of consumers say accurate search results and an easy-to-navigate website are critical capabilities for any retailer's site.
By analyzing behavioral and contextual customer data, you can surface relevant products to inspire customers and encourage them to make a purchase.
Show product recommendations based on geo-location, demographic or past purchases which leads to an increase in conversion rate.

Use the insights from their browsing or purchase history, remind them of the gifts they bought last time and suggest something related to their last purchases. 
The right technology can help you personalize the experience from giving customers relevant search results to specific product recommendations. 
The results? More engagement, an increase in repeat purchases and inevitably higher sales and conversion.
Leverage Trending Terms 
Another way to put your customer data to good use is to optimize top holiday search terms and category pages by analyzing 2019 data, as well as keeping an eye on 2020 trending terms.
By benchmarking previous terms and making some adjustments based on more recently trending terms, you'll be in a much better position to achieve your business and growth goals. 
Be ahead of the game with these three tips guaranteed to optimize commerce success in a year of many unknowns. 
Want to learn more about the eCommerce trends, consumer behaviors and approaches retailers have taken this holiday? Pre-register today for early access to the Peak Holiday 2020 Report. Learn about the top search terms and trending products this holiday and get YOY traffic and revenue analysis, Cyber Week shopping data and much more!