See All Use Cases
Watchdog Price drop SMS
Watchdog Price Drop is the ultimate tool for e-commerce companies looking to boost customer satisfaction, drive repeat business, and increase word-of-mouth referrals. This Use Case monitors the price of recently viewed products and alerts customers with an SMS message when they go on sale. Give them the power to snag the best deals and watch them come back repeatedly. With Watchdog Price Drop, you can stand out from the competition and build a reputation as a company that genuinely cares about its customers.
metric-conversion-rate,
metric-rpv,
metric-revenue
use-case-tag-content-personalization,
use-case-tag-brand-reputation,
use-case-tag-purchase-experience,
use-case-tag-customer-behaviour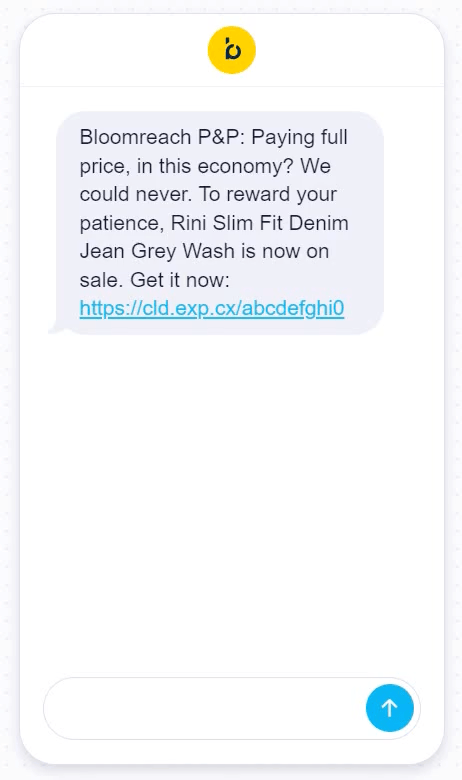 You know the feeling when you see a particular product you like, but are hesitant and wait to complete the purchase. What if, all of a sudden, the price of this product dropped? Decreased product prices can be just the nudge your customers need to complete the purchase. With this use case, notify your customers about the price drop. This can lead to purchase, and increasing RPV. This also shows you care about your customers, and want them to be happy and satisfied.
"Customers who receive a price drop alert are twice as likely to purchase the product as customers who don't."
Explore more from our Use Case Library