Omnichannel Marketing Automation
How to Increase Customer Value: Key Strategies for Customer Lifetime Value
By Ian Donnelly
07/11/2022
Customer lifetime value (CLV) is a metric that doesn't get enough attention in modern business strategies, but it can be an eye-opening method of measuring your business' success. 
If you're unfamiliar with the term, customer lifetime value is a customer's value to a company over a period of time. Basically, it's a measurement of the relationship your customer has with your brand while taking into account the average order value for their purchases, how often they've shopped with you, the gross profit you've made from their business, and their churn rate. 
We here at Bloomreach have stressed the importance of this metric before in our customer lifetime value guide, going into the nitty-gritty details on how to calculate, monitor, and use customer lifetime value to your advantage. If you want to know the ins and outs of CLV, it's well worth a read.
But it's easy to get lost in the finer details of cumulative retention rates, inventory analysis, and acquisition costs. Of course it's important to focus on the KPIs that can zero-in on your business goals, but what about the bigger picture? What are some broad, reliable strategies for increasing customer lifetime value?
It can be tough to know where to start, so we've laid out a few rock-solid strategies for tackling customer lifetime value. If you're looking to boost customer satisfaction, retention, and purchase frequency, these tactics will point you in the right direction. 
Get Rid of Customer Data Silos
No matter what your strategy to increase customer lifetime value looks like, your first step needs to be unifying your customer data.
That's because to truly understand your CLV — and subsequently increase it — you need to understand your customers on an individual level. And that starts with bringing all your customer data together in a single source of truth.
Having your customer data scattered across multiple platforms in different siloes makes it impossible to create a consistent experience for customers. You need to be able to access each customer's data in a single customer view to fully comprehend their lifetime value and build on their relationship with your brand. 
If you don't know basic customer attributes, like whether they're a first-time shopper or a long-time customer, you can't cater to their unique needs. And consistently meeting the individual needs of your customers is your best bet at a long and prosperous relationship. 75% of customers agreed that experience was an important factor in their decision to purchase a product.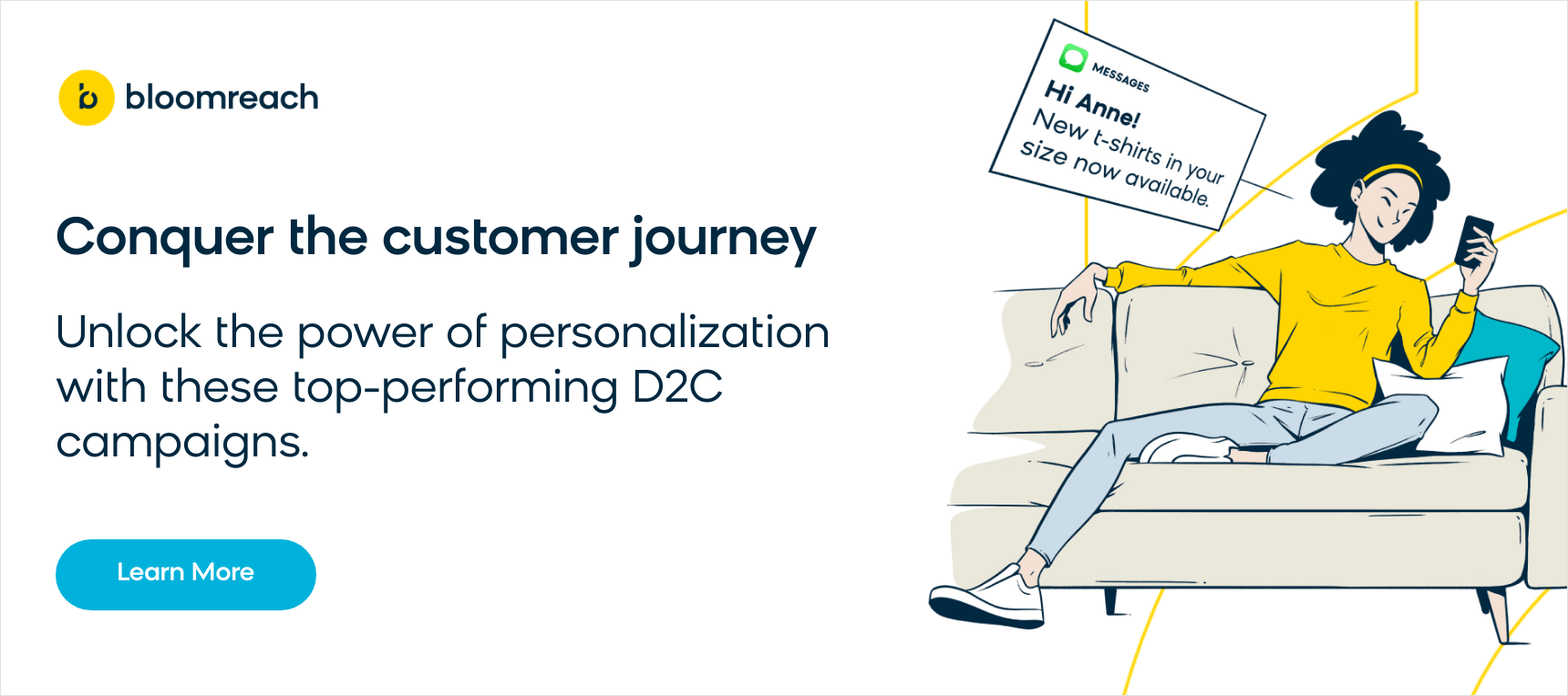 If you have multiple platforms collecting data without connecting all the interactions your customers have with your brand, you can't grasp the full scope of your customer's journey, let alone their customer lifetime value.
You need access to that granular data to get a bird's eye view of your ideal customer. That's why a CDP is a critical component to any strategy for increasing CLV.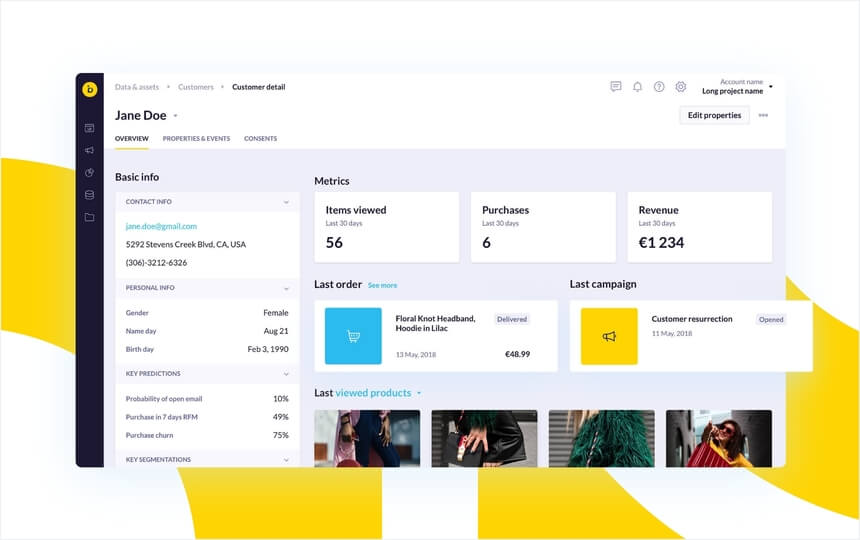 A CDP provides that single customer view — a foundation that your strategy can build on, giving you a complete understanding of each customer, their interactions with your brand, and their preferences. When all this data is unified in a single source of truth, you can segment your audience and paint a clear picture of what your ideal customer journey looks like.
We've covered segmentation and all the game-changing ways it can impact your marketing efforts before, but when it comes to calculating and increasing customer lifetime value, it really is your ace in the hole. 
When you have access to data in a comprehensive platform, you can create value-tier segmentation and clearly define characteristics of your most valuable and loyal customers. 
Which customers are VIPs? Which haven't engaged with your brand in a while? Which are in danger of churning? Once you have these questions answered, you can tailor your messaging to reach your audience no matter where they are in the customer lifecycle. And that proper grouping, backed by comprehensive data, is step one for any brand trying to increase customer lifetime value.
Expand Your Touchpoints With Omnichannel Marketing
Reaching your customers where it counts is an essential part of building a healthy CLV. Today's consumer is hyper-connected and engaging with multiple channels on a daily basis, and your brand needs to create an enticing and consistent experience for each touchpoint  — whether it's a social ad, an email, an SMS campaign, or an in-store purchase.
Variety is now the reality of modern commerce, and the numbers back it up. Consumers shopping across multiple channels have a 30% higher lifetime value. They expect companies to come to them with deals, sales, and incentives, and to reach them where it's most convenient.
And this makes sense in the long game that is customer lifetime value. When you break down barriers between channels and integrate all these touchpoints, you empower the consumer to interact with your brand on their own terms, wherever and whenever it's best for them. It makes it easier to engage, repeat a purchase, and become a loyal customer.
But if you don't focus on that integration, your efforts are bound to fall short. Having multiple channels isn't enough — connecting them is the key to next-level customer relationships.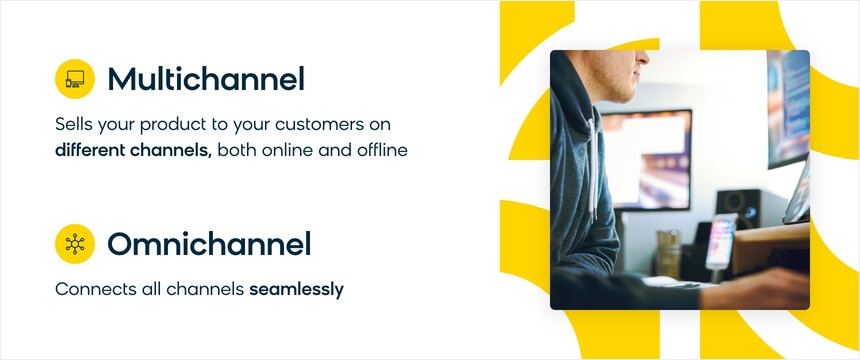 Unity across channels is the difference between multichannel and omnichannel marketing. Omnichannel operations focus on the entire customer experience — not the customer's individual experiences on different channels. 
The fact is, omnichannel is much more than a marketing buzzword. It's the new standard for success in modern e-commerce, especially when it comes to retaining your customers. Adopting an omnichannel strategy is essential for building long-lasting customer connections.
Add a Personal Touch to Your Customer Experience
Personalization has quickly gone from a trending talking point to an essential e-commerce tactic in just a few short years. 
It's no longer enough to input a customer's name into a promo email and call it a job well done. Today, consumers expect brands to collect information about their preferences and shopping behavior. And if you're not translating that valuable data into truly personalized experiences, your audience will see that as a shortcoming of your brand experience. 
More than half (60%) of consumers say they will likely become repeat buyers after a personalized shopping experience with a retailer, which means you need to add a personal touch to your business efforts to keep customer lifetime value high.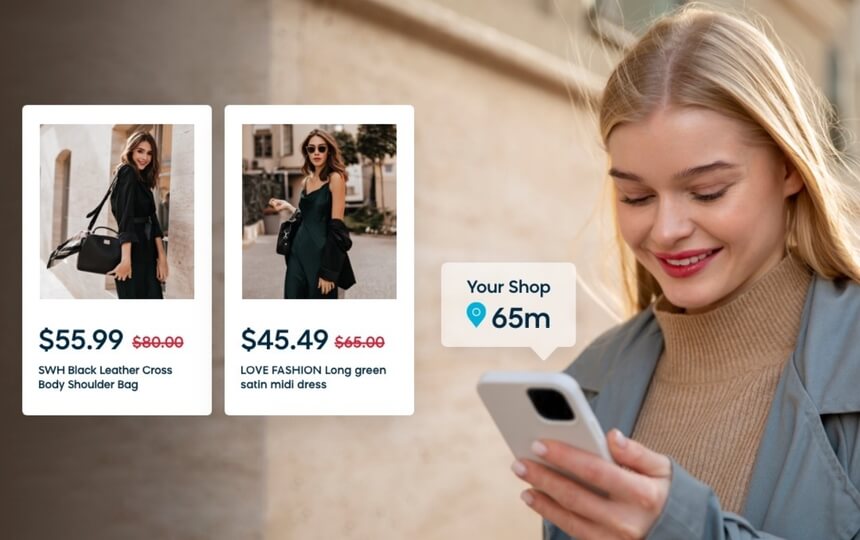 Product recommendations, targeted campaigns, inspirational content, location-based services — there are a myriad of ways to incorporate personalization into your marketing campaign strategy. It all depends on how your customers interact with your business. 
First, you need to identify the ideal customer journey: What is your audience trying to achieve? What does an optimal customer experience look like? How does engagement change from channel to channel? If you're wondering how to answer these questions and design personalization experiences for your business, our e-commerce personalization guide is a great place to start. 
Once you've mapped out all the touchpoints that could benefit from a more contextual experience, you can weave personalization into your strategy. The personalization puzzle is not an easy one to solve — the technology you employ and the tactics you use will vary depending on your business goals and customer needs. But the fact remains that the more personal you make your customer experience, the more engaged your customers will be. 
It's all about sending the right message to the right person at the right time. As long as you keep that idea in mind, your personalization strategy can hit all the KPIs that your customer lifetime value counts on.
Raise Your Customer Lifetime Value With Bloomreach Engagement
A unified data platform. Omnichannel marketing orchestration. Real-time personalization. All of these can move the needle when it comes to boosting your CLV, and they're all built-in features of Bloomreach Engagement. 
Our marketing automation and personalization solution combines the power of a customer data platform with native artificial intelligence, an email service provider, marketing automation, and web personalization, so you can seamlessly create marketing campaigns across channels. 
It's a powerful platform that can impact every phase of your customer journey, from acquisition to long-term retention — exactly the kind of tool you need to set your business up for success.
Interested in learning more? Watch our short video to learn exactly how Bloomreach Engagement functions and how it is specifically designed to help digital commerce companies thrive.