E-Commerce Site Search and Merchandising
Get the Fastest ROI of Any Product Search Solution With Bloomreach Discovery
What Google did for content search, Bloomreach has done for product search. Many of us don't remember — or have a hard time remembering — what life was like before Google search was rolled out in the late 90s. Now, we are so accustomed to the search engine's ability to organize and index information to make it readily available and accessible that we couldn't imagine life without it.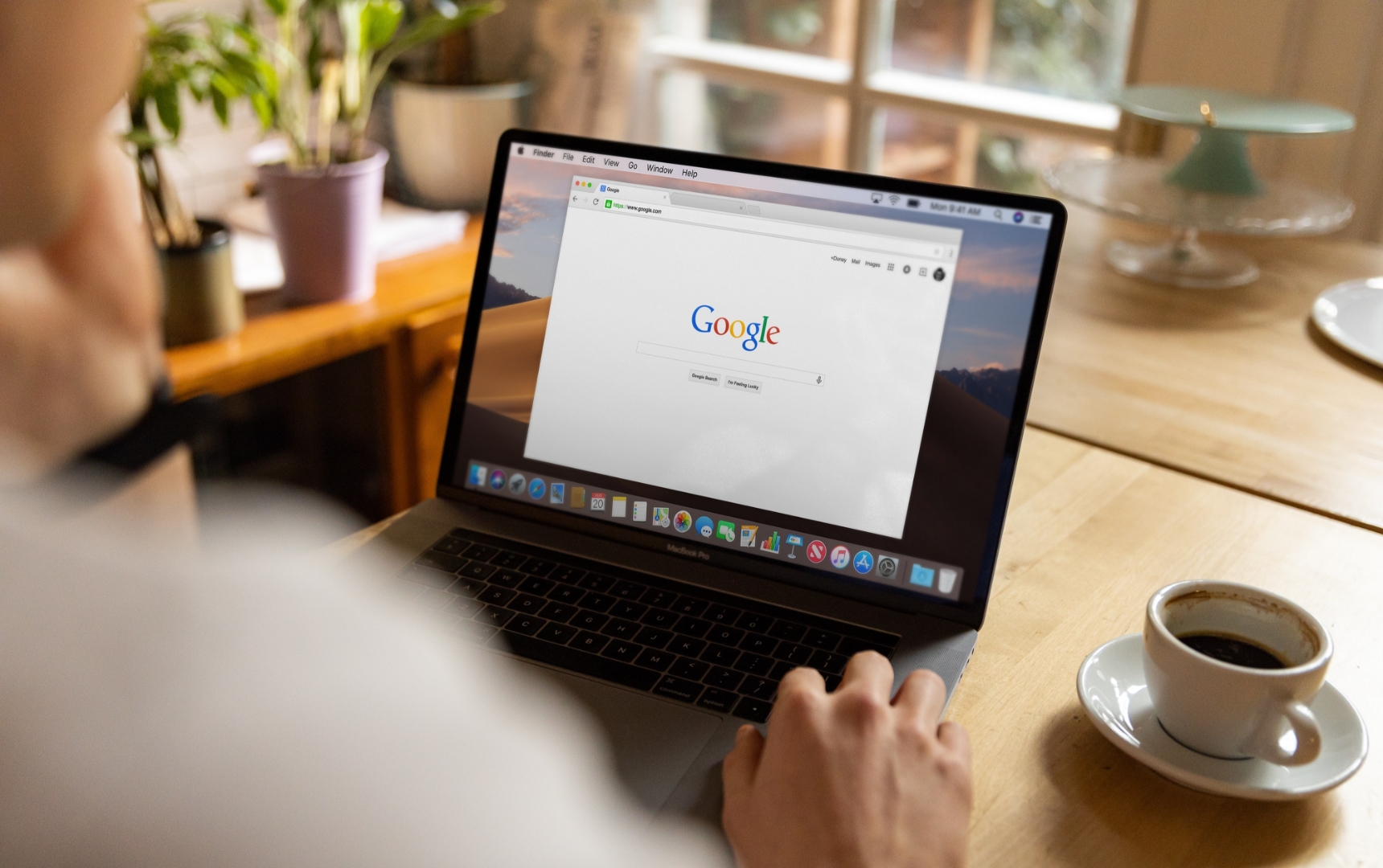 Like Google, Bloomreach acknowledges that search continues to be one of the biggest and most elusive conundrums of our lifetime. That's why we decided to funnel our time, energy, and expertise into solving product search. Fast forward to today, and we've developed an AI-driven, commerce-specific product discovery tool so advanced that our competition can't keep up. Here's a deeper look into what product discovery is, how it can enable and support your e-commerce team, and why Bloomreach remains ahead of the curve with the technology. 
What Is Product Discovery?
First, a quick definition of what the term "product discovery" means: Product discovery is the process in which customers find the item or service they ultimately want to purchase. This complex process can include everything from conducting product research to browsing a product category on a business' website.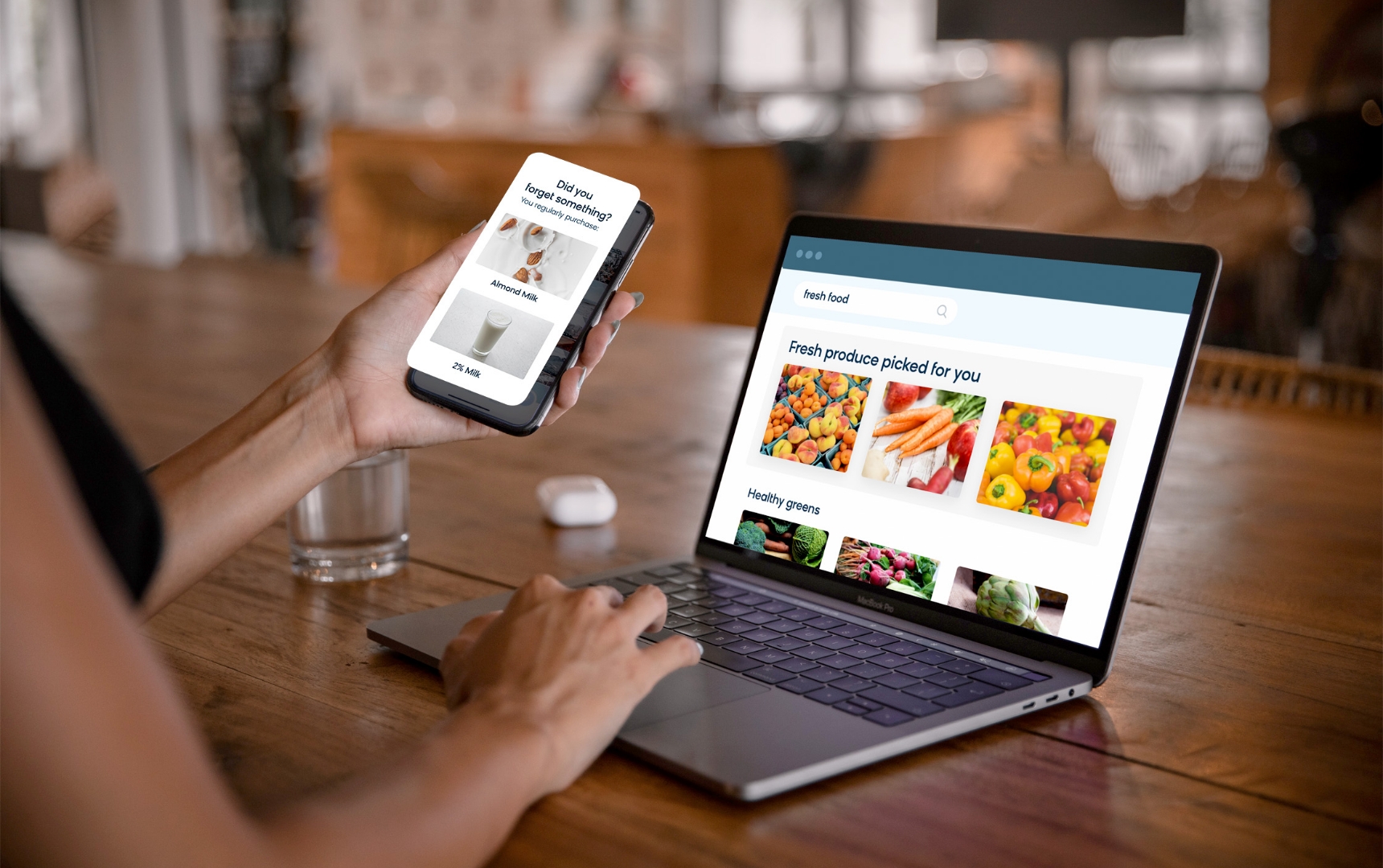 Why Do Product Search and Discovery Matter?
It's up to your commerce business to surface the right products and put them in front of your customer or buyer at the right time. Not only will you ease the often overwhelming process of locating and selecting the best product(s), but you'll also nurture brand loyalty. 
Unfortunately, product discovery is very difficult to execute in-house, considering all your customer and product data points. Because of this, it is best to outsource the process to a capable and experienced search vendor like Bloomreach.
Why Does Bloomreach Do Product Discovery Best?
With so many search vendors on the market these days, it can be difficult to decide which one offers the features prevalent to your specific pain points, especially since they all promise you so much — from seasoned artificial intelligence (AI) to advanced merchandising analytics. If every vendor is claiming to have the same capabilities to help you succeed, then how can your team possibly choose which is the best tool to support your needs?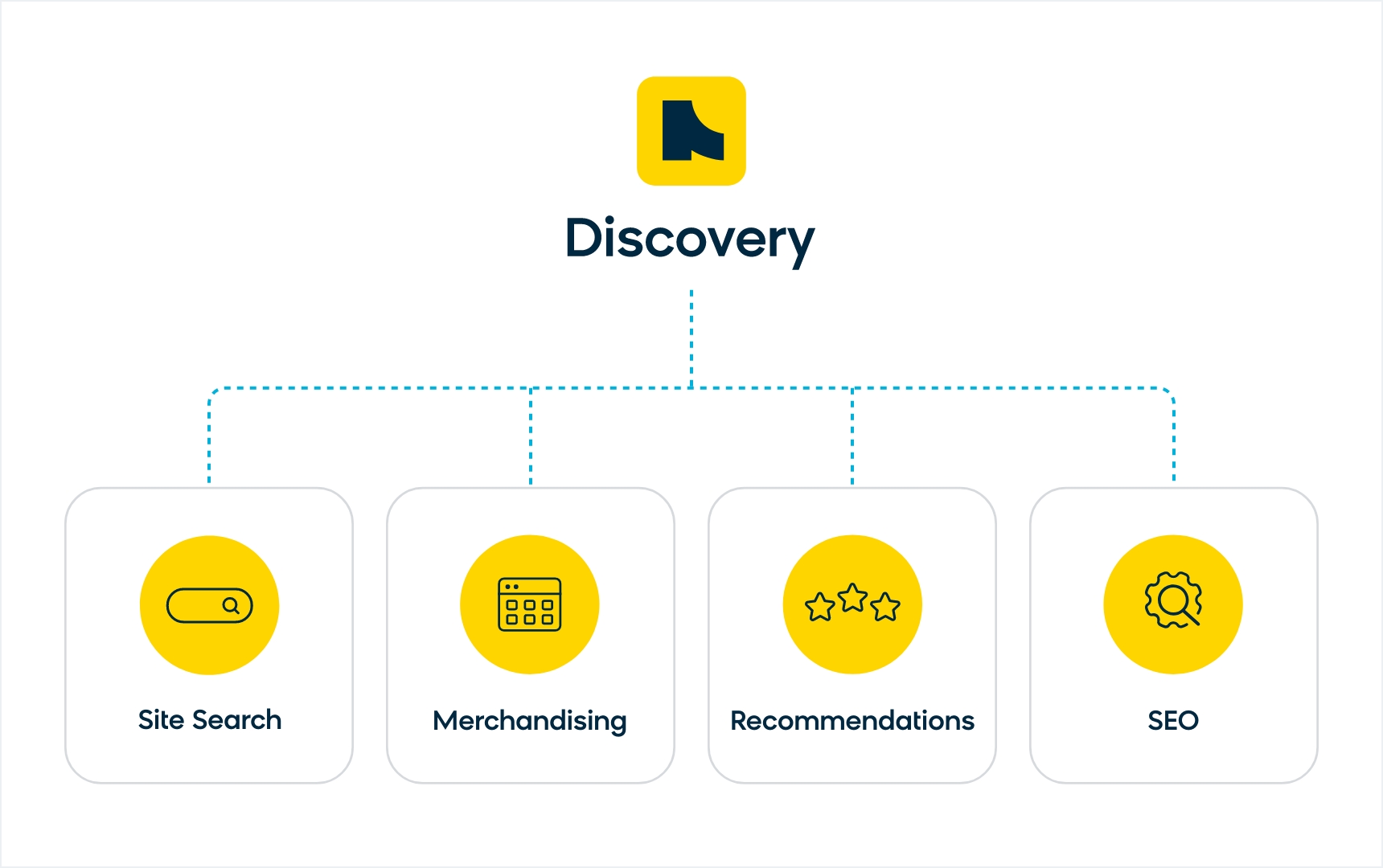 At Bloomreach, we don't focus so much on what we offer, but on how access to our products solves our customers' most prominent and pressing issues. To us, it's not about arguing that Bloomreach has the most sophisticated natural language processing (NLP) and machine learning (ML) on the market — even though we can confidently say that we do — but it's that we boast the fastest ROI of any product discovery solution. And we're happy to prove it to you at any time.
What Does Product Discovery Look Like When Done Right? 
When product discovery is done correctly, it's proven to be extremely effective for companies looking to generate more revenue per visitor (RPV), average order value (AOV), conversion rate, and profitability, as it provides more relevant results to customers. Plus, it will help all your teams (e.g., merchandising) cut down on decision time and overhead with powerful tools built for business users.
Where Do We Differ From Competition With Product Search?
Our Self-learning AI Is Smarter Right From the Start 
Although we're led to believe that any AI is destined to make your team more efficient and support their needs, not all AI is created equal. There is AI, like ours, that is focused on giving our customers the fastest time to value (TTV) possible — and then there are solutions that evaluate success based solely on increased conversions. What these companies aren't telling you, however, is that you could boost conversions on lower-margin products, which nets less revenue. Bloomreach is focused on revenue per visitor, optimizing for both conversions and which products make the most money for the business, instead of simply providing more options to searchers.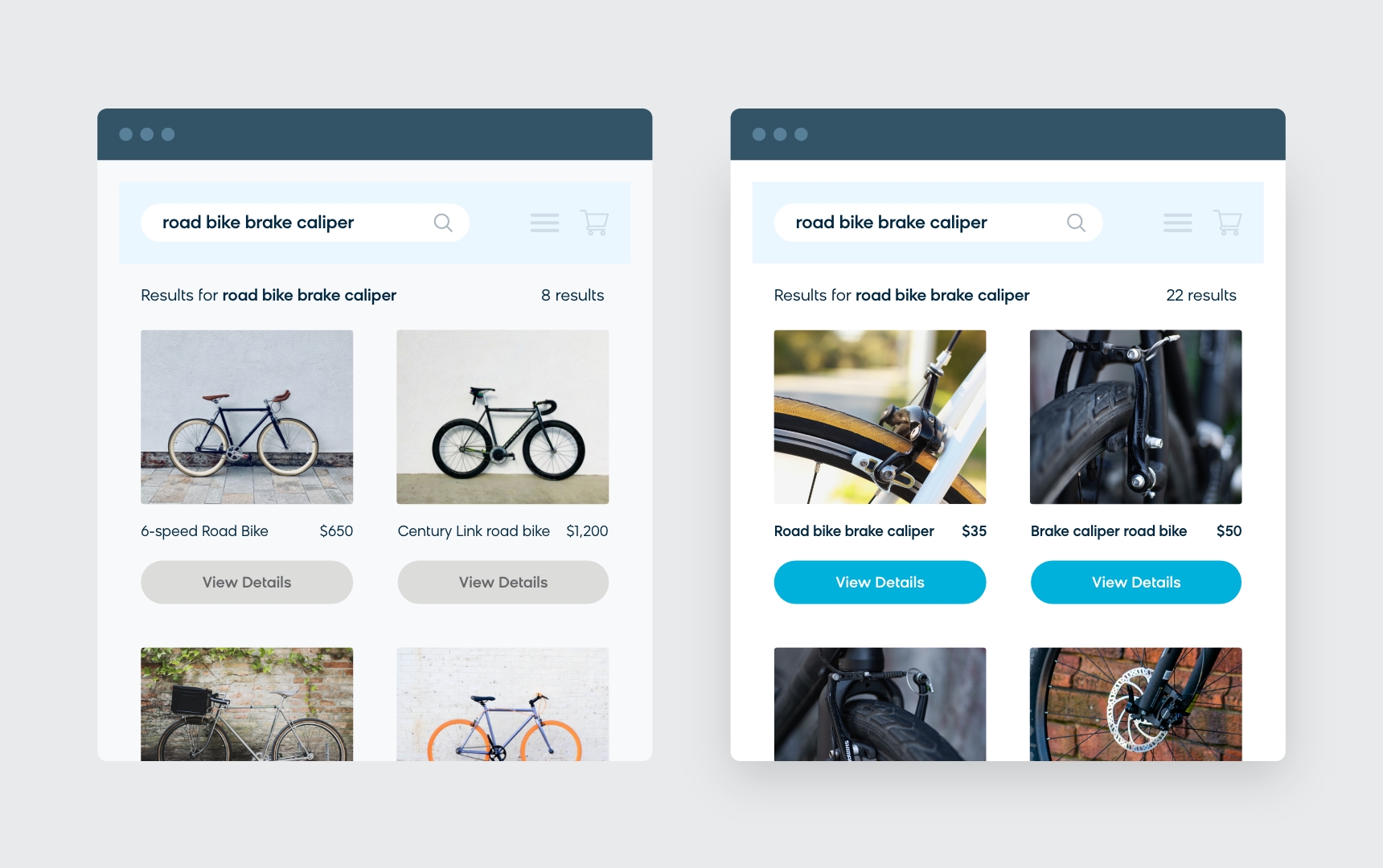 Some will argue that most ranking optimization (the algorithms used to decide which products to show first based on customer behavior and other signals) is the same for all search vendors. But savvy business users know that it's not beneficial to compare others where they're similar. You're better off weighing differences and figuring out exactly where Bloomreach's AI stands out from the crowd:
We have recall optimization - Bloomreach has the foundation for highly relevant and revenue-generating search results, unlike any other product search vendor on the market
Our technology doesn't rely on a pixel - With our historical learnings and your product data, you'll get results fast — no need to wait on a pixel to learn behavior 
We have a massive data set - Second to only Amazon in e-commerce data, we can uniquely identify (and dramatically improve) search results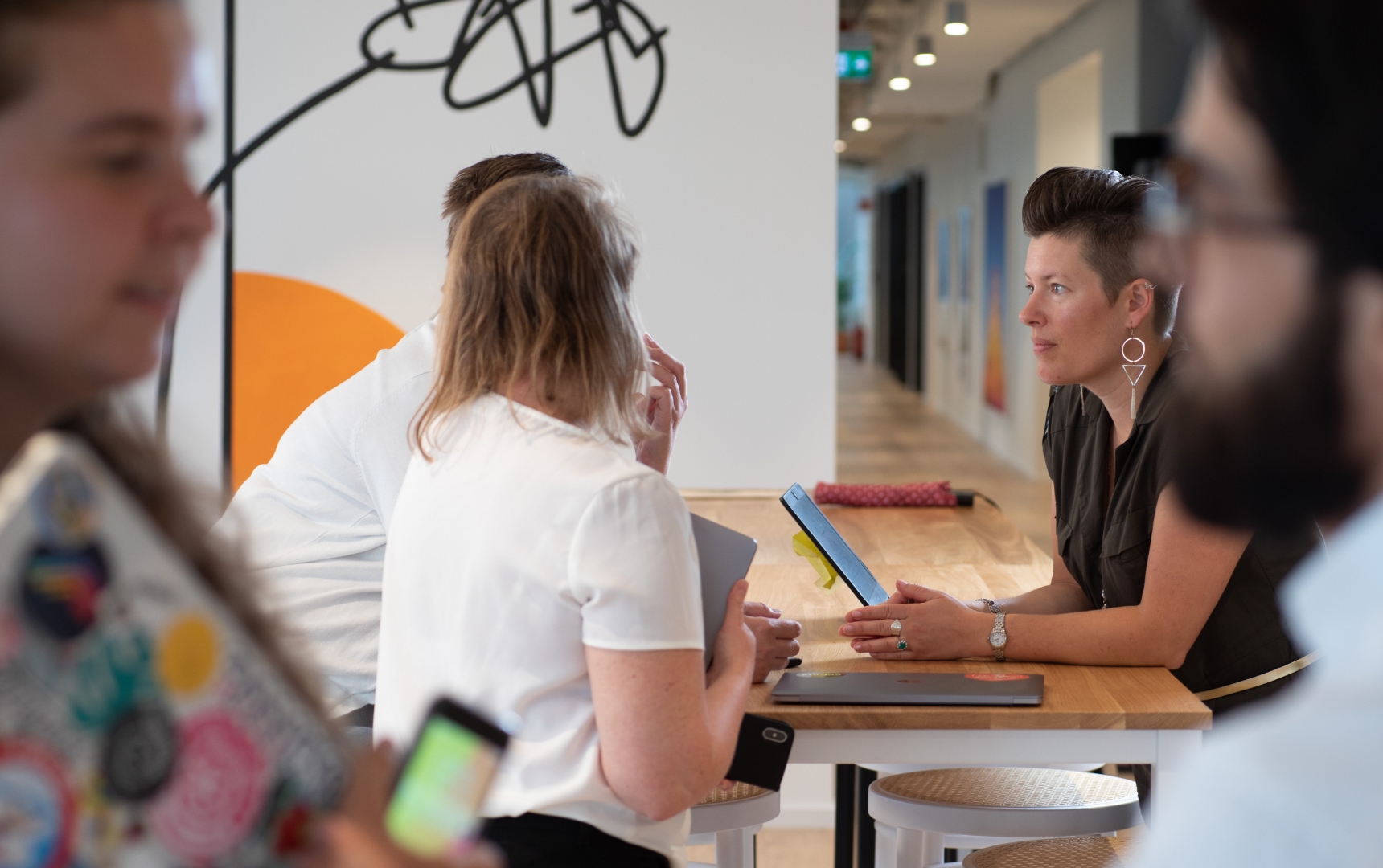 Speaking of our massive data set, this core part of our AI knows how to adapt to behavior through "semantic understanding," or the comprehension of search intent. By predicting customer behavior and intent, our product search engine provides relevant results and delivers the best possible query-level understanding. We call this "day zero learnings," since our search engine is smarter today before we even implement it on your website.
Our E-Commerce Industry Experience Is Unrivaled
We know that every business has its nuances, and that's why it can be challenging to hand off the complexities of your company to another vendor. Yet, it's a necessary practice if you want to continue to scale your business and grow revenue. Thankfully, Bloomreach has served every industry, and their common challenges are accounted for in our product. 
Since Bloomreach can separate products from their attributes, like "milk chocolate" from "chocolate milk" and "machine screw" from "screw machine," the proficiency of our semantic understanding speaks for itself. And yet, our competitors will often disregard the benefits of our vast industry learnings and refer to our solution as "too old" in comparison to their technology.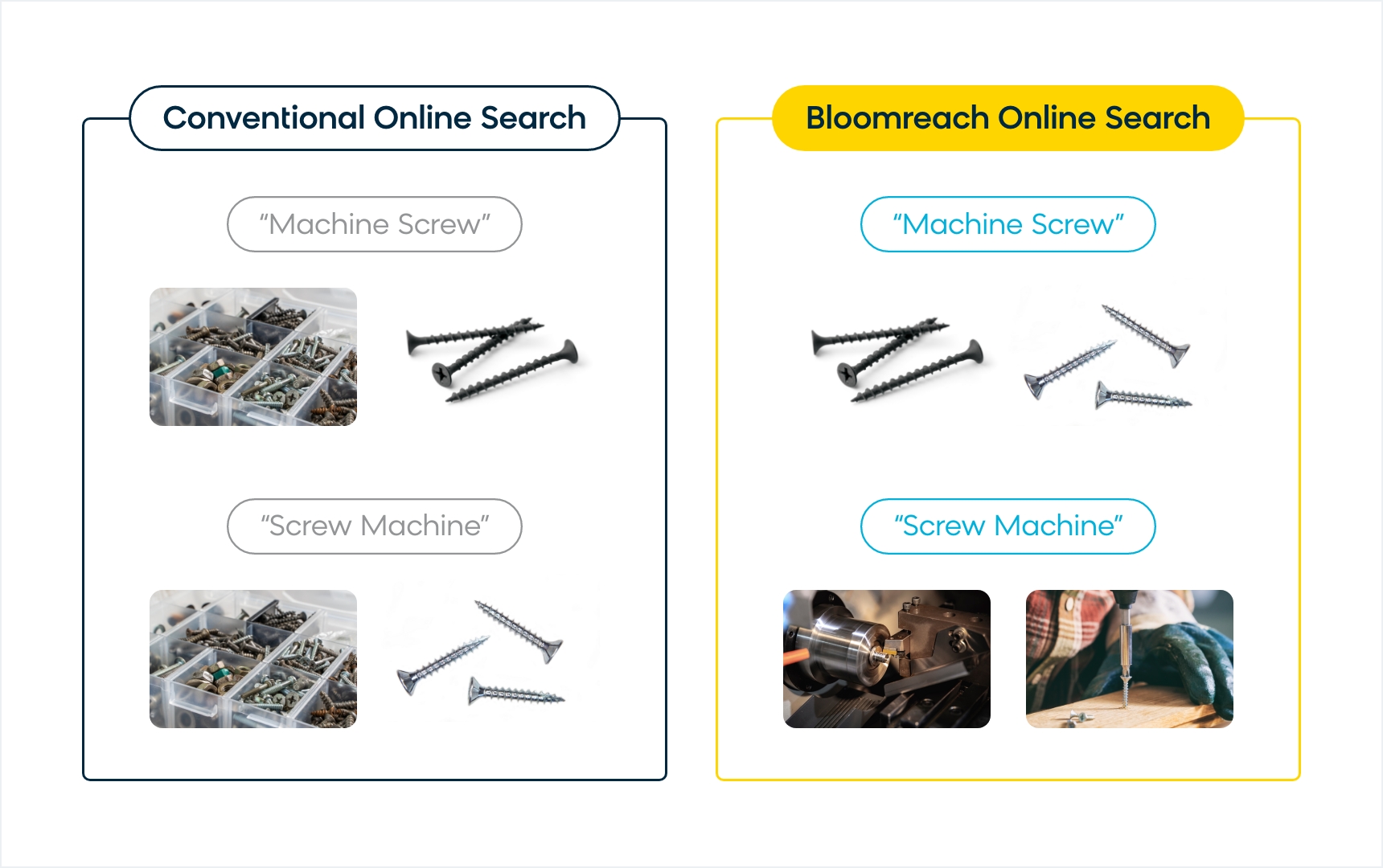 Our response? Don't bet on the newest player in the product discovery market when you have the option to work with the only search engine that's been trained by more data than any other in the world. Our decade-long presence in the e-commerce industry is something that actually works to your advantage.
Our Merchandising Insights Turn Intuition Into Action
What is product discovery without merchandisers? While it goes unsaid that we have the smartest search that continues to learn and optimize, our product search technology goes hand in hand with the merchandising capabilities of our solution. Not only will merchandisers benefit, but IT will also lower their total cost of ownership (TCO) with a seamless solution.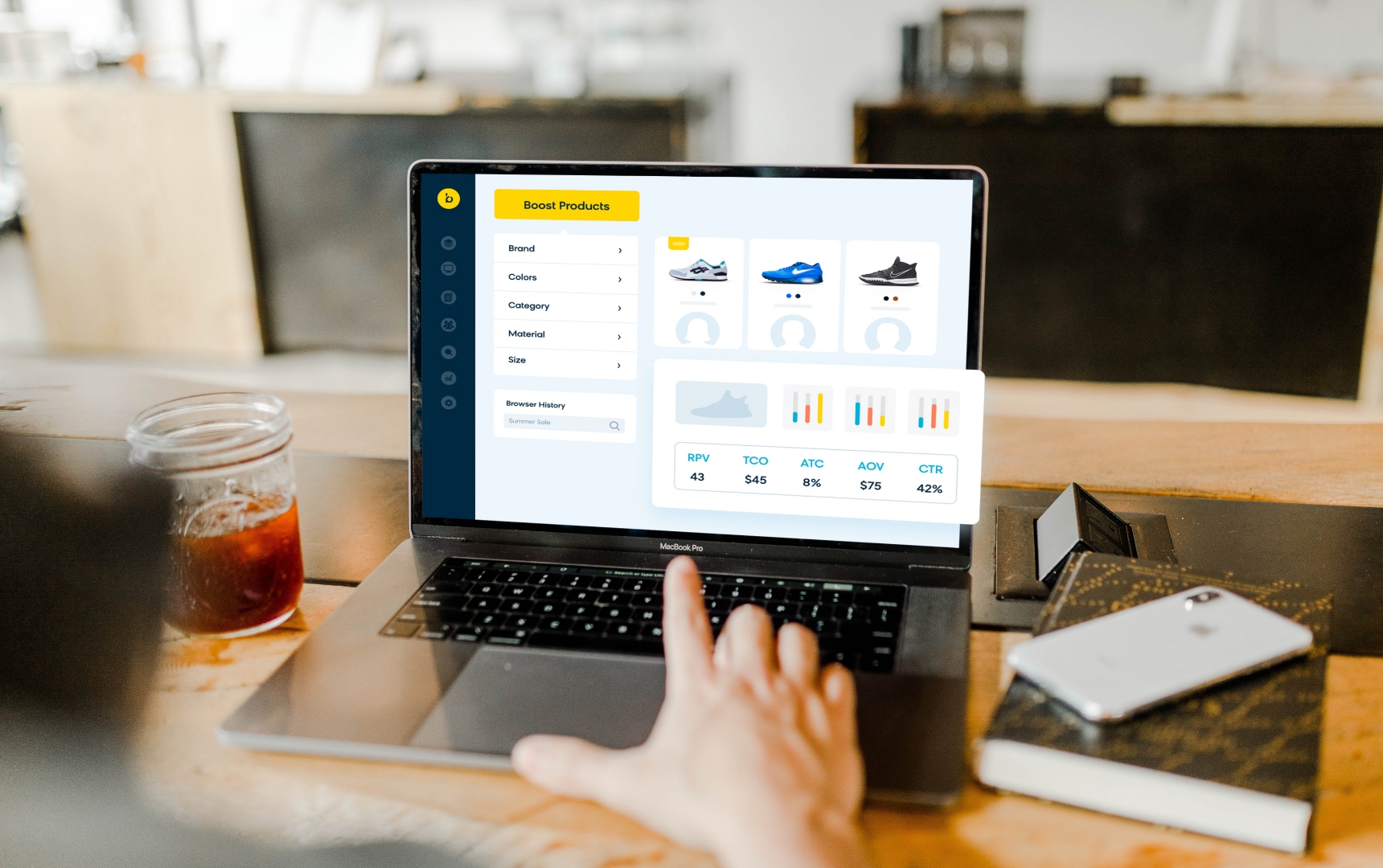 Since our research has shown that merchandisers only have the bandwidth to make an average of 9 to 13 significant and positive-ROI decisions in a given month, they need an automated merchandising solution that can surface top opportunities and other important details to identify the areas on their site that are suffering the most. After the low-hanging fruit is addressed, Bloomreach Discovery paves the way for merchandisers to diagnose these problems, make changes to search pages or category pages, and validate these very changes with built-in A/B testing.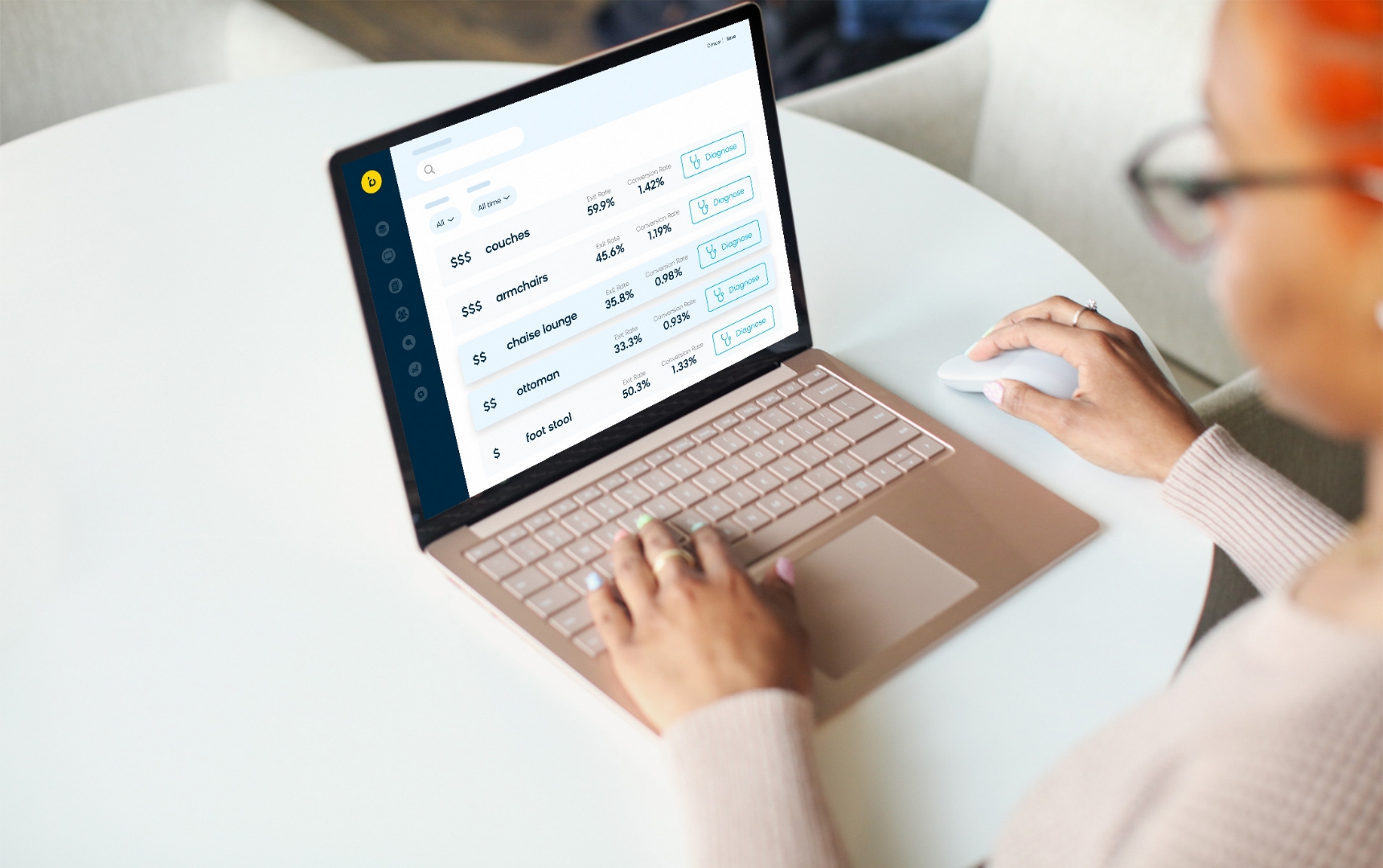 While it takes us some time to onboard our solution (up to 12 weeks, in comparison to four), your ROI is ultimately what matters, and because we have the largest e-commerce data set of any search vendor, you'll see much faster TTV or your brand once we're up and running. We're also invested in your company's success, and our highly capable professional services team is here to support you — even going so far as to do a complimentary A/B test before launch day.
Understand the Value of Our Product Discovery Tool 
We've said plenty about Bloomreach Discovery as a product, but what does it mean if we don't show you the potential behind it? Plus, we all love a good success story. Here are two Bloomreach shining stars (one in B2C retail, and the other in B2B distribution), who leveraged our product discovery solution for truly impactful results.
The Vitamin Shoppe Boosts Add-to-Cart Rate and RPV
The Vitamin Shoppe, a US-based nutritional supplements retailer, wasn't any stranger to Bloomreach's capabilities and decided to implement our Search and Merchandising modules when it faced a big search challenge: optimizing category pages to convert more site visitors. The vitamin and supplements powerhouse wanted to match its personalized in-store shopping experience with superior online search and product discovery.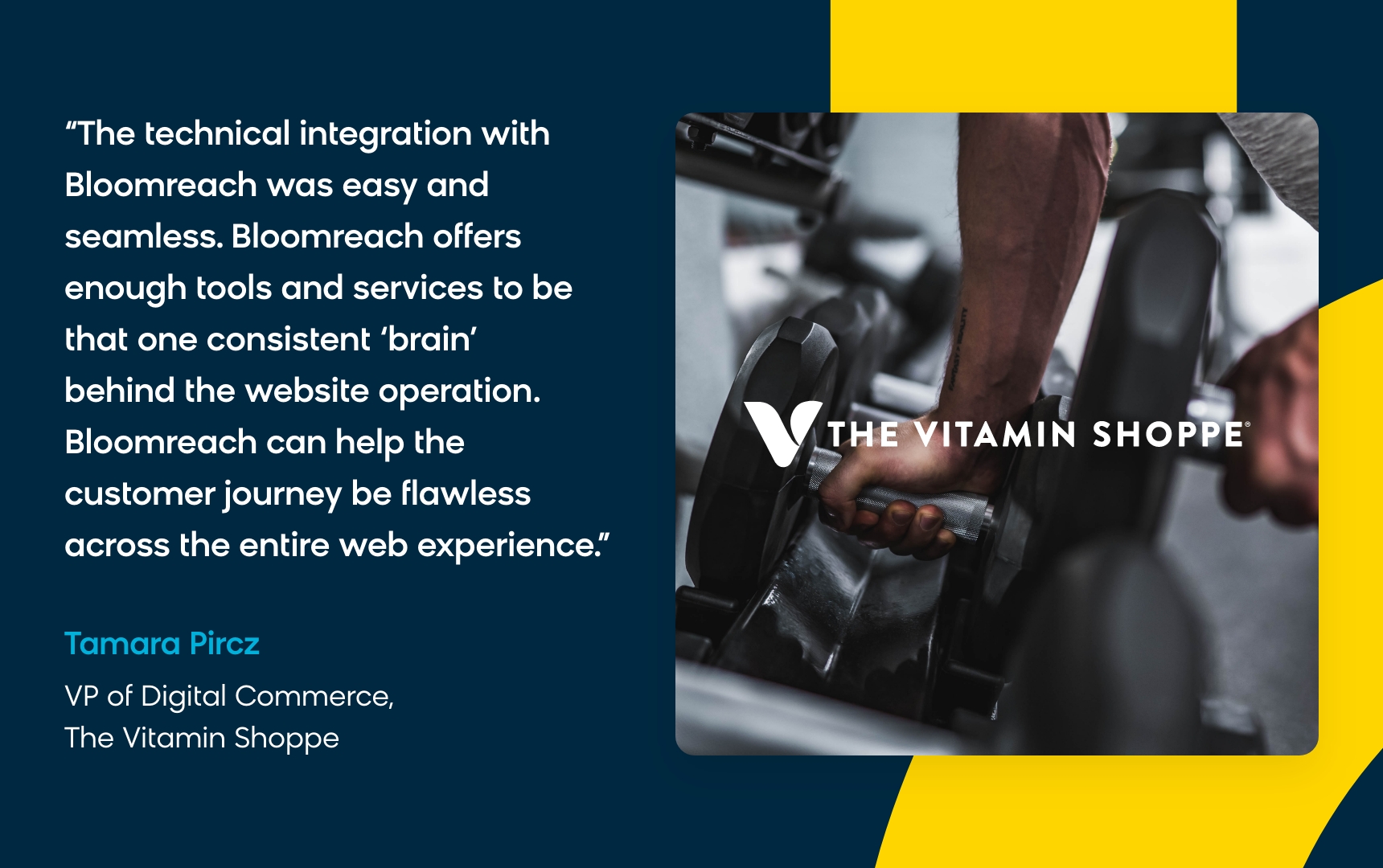 Bloomreach stepped in to deliver accurate search results that improved conversions and increased revenue, using AI-powered technology that works in tandem with merchandisers and helps them be more effective and data-driven. With this new, improved workflow, The Vitamin Shoppe achieved an 11% increase in add-to-cart rate on category pages and a 5.69% lift in search RPV. 
HD Supply Modernizes Its Approach to B2B and Sees Big Results 
HD Supply, a US-based industrial distributor, analyzed how its buyers interacted with its brand online and concluded that they wanted to be able to make a purchase quickly and reliably. Therefore, the distributor had to facilitate the buyer's ability to find the right products — fast. The brand wanted to start by making its buying experience more optimal, specifically looking to improve its search relevance and add-to-cart rate. However, they needed support from Bloomreach to achieve this.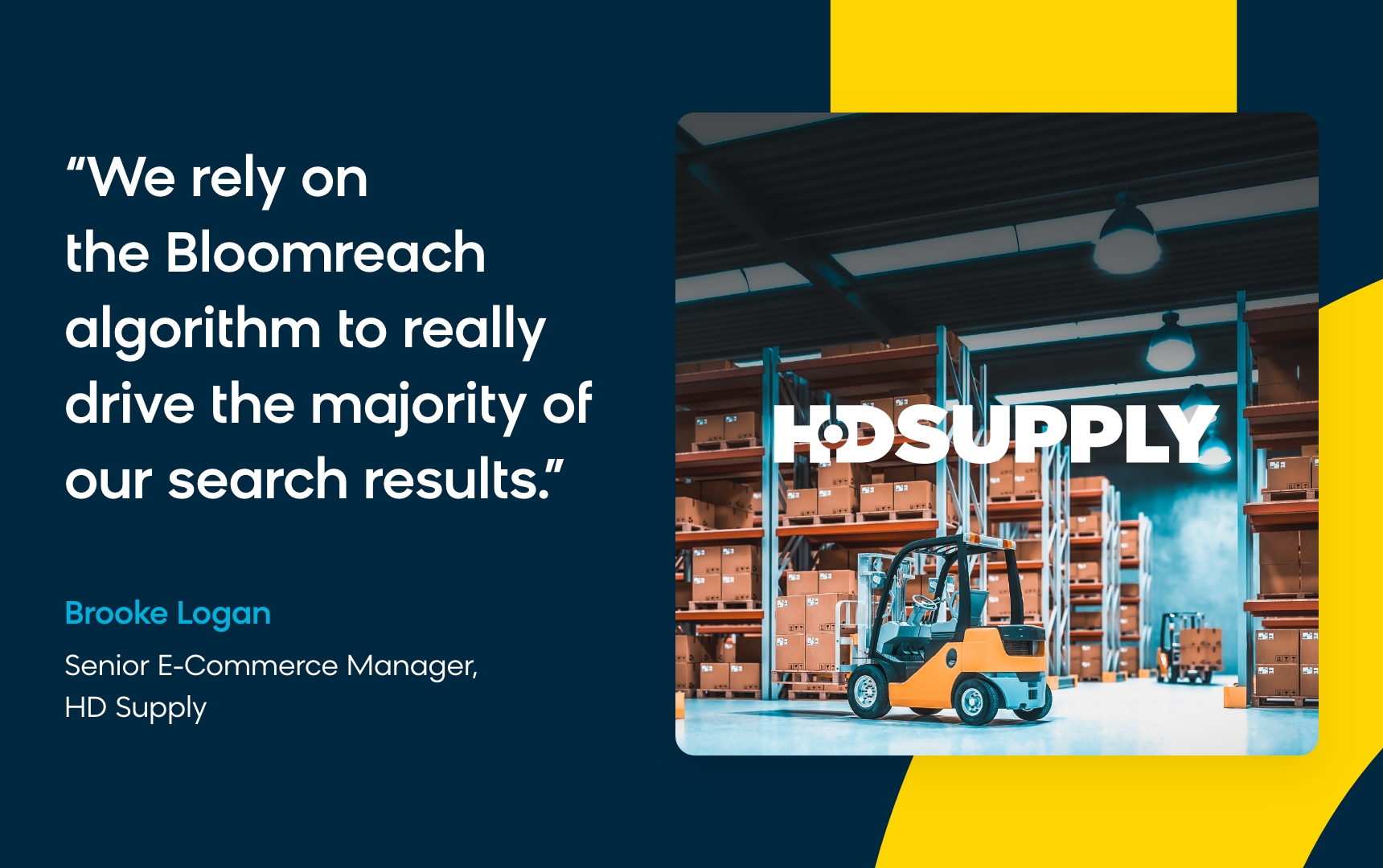 Understanding that buyers want to complete purchases quickly, HD Supply revamped its site search experience to add more information to the search bar itself. Prospects can now see the product image, part number, price, and an option to add the product to their cart directly in the search bar. With these changes in search, HD Supply saw a 16% increase in revenue from search and a 4% lift in add-to-cart rate. 
Invest in an e-commerce search engine with day zero learnings, industry experience, and advanced merchandising insights to take your brand's product discovery strategy to the next level. Ready for Bloomreach to prove our value to you? See how your data plugs into our technology with our Search Impact Validation.