B2B Insights
Bringing B2C Best Practices to B2B: An All-New Survey Report Champions Digitization
By Jason Hein
Feb 16, 2022
9 min read
B2B Insights
Bringing B2C Best Practices to B2B: An All-New Survey Report Champions Digitization
Welcome to part one of our "The Next Big Thing in B2B" series, where we discuss the generational, environmental, and social shifts driving the acceptance and adoption of e-commerce in B2B. Follow along for best practices and insights to accommodate the steadily increasing popularity of digitization in the B2B space, as revealed from our recent survey report with BECK Ecommerce.
Having spent the better part of the last 10 years evangelizing on the topic of e-commerce in B2B, I've heard all the excuses:
"Our products are too technical, complex, and/or customized to sell online."
"Our customers aren't interested in buying online."
"E-commerce only works for consumer goods."
In my opinion, B2B should no longer resort to such justifications when it comes to digitizing its business processes. In recent years, many reputable companies and researchers in the B2B space have indicated that best practice B2C tactics can move the needle in B2B. Yet, there is still a slow move towards the adoption of these approaches due to the absence of analytical reports and relevant examples indicating their effectiveness. 
Collaborating with BECK Ecommerce, Bloomreach was able to surface this exact type of invaluable data in our all-new survey report, "Are B2C Best Practices the Future of B2B E-Commerce?" Based on a combination of quantitative and qualitative data, we've collected responses from B2B distributors, manufacturers, and wholesalers to answer the following critical questions: Which B2C strategies are you currently using in your business plan? What are the results your company would like to see from investment in these B2C approaches? Where is your e-commerce roadmap headed in terms of feature building and adoption?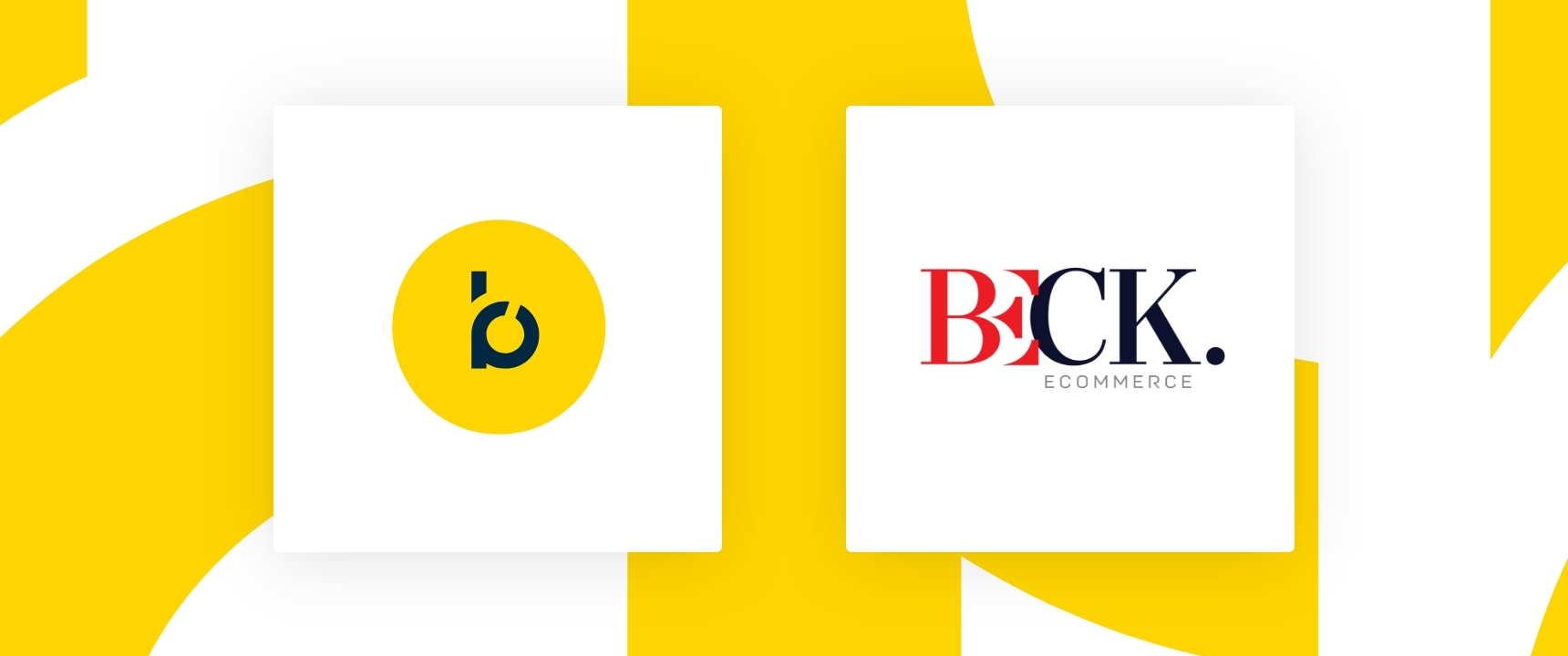 Before we get into the report, let me just acknowledge that it's easy to see why so many B2B sellers are eager to turn their nose up to B2C strategies. In the e-commerce space, most technologies were not purposefully built for B2B products, processes, or sales practices. Plus, the disjointed nature of the purchasing process in B2B makes it difficult to measure the true impact of a B2C blueprint. 
Having spent six years consulting on B2B digital strategy, the failure to show proper examples ultimately forced my clients to extrapolate how the technology would work for their unique product line. B2B decision makers always viewed this lack of representation as validation of their rationale to not invest in digital. 
In their eyes, a case study illustrating the capabilities of a relevant e-commerce solution doesn't exist because these technologies simply will not cater to their products. As much as I understood the reasoning that B2B products are inherently more technical and complex, I also knew that commitment to digitization would dictate a business' success down the road.  
Major Takeaways of the New Survey Report 
In answering the question posed in the report's title, the first result suggested that B2C approaches do work for B2B and are more effective than most would expect. Among the most popular tactics were omnichannel prioritization, content marketing, and organic search.
The second finding showed that many B2C features deliver immediate results once they go live. Even though these digital approaches are seen as less effective by e-commerce newcomers, seasoned businesses using these digital strategies observed momentous impact in little time. 
Finally, the respondents, who have already implemented such tactics and experienced highly favorable results, expressed that they were not considering specific B2C approaches for future use. As I thought there would be more specified planning around these positive outcomes, this conclusion notably struck a chord with me.
Despite the last response to our survey, I believe it's time to bridge the gap between digital implementation and roadmapping. If these B2C tactics are successful for B2B, then shouldn't we wholeheartedly embrace and plan for the inevitable future of tech adoption? Here are specific takeaways that B2B companies can — and should — start thinking about: 
The "Great Share Swap" in B2B is already happening. Basically, the companies investing in digitization are seeing the value and gaining share. On the other hand, the businesses that aren't investing will see unfavorable outcomes and lose share. 
Many B2B companies — distributors and wholesalers in particular — have historically relied on benchmarking against an unchanging set of competitors when evaluating their sales strategies. As more disruptors enter the market, it will become increasingly difficult to measure success using this traditional model, especially as more businesses deploy a "customer-centric" approach and invest in digitization. 
Moving to this digital, customer-centric approach requires an ability to collect, understand, and learn from customer behavior. Companies, following this blueprint, can build digital experiences that differentiate themselves from the competition, allow them to scale quickly and effectively, and ensure that they stay on the right side of the "Great Share Swap." 
As demonstrated by the rich research in BECK Ecommerce and Bloomreach's report, the B2B companies that continue rejecting these significant shifts will suffer negative impacts to their businesses. To manage your full product offering, speak as an expert across diverse audience segments, and create cohesive channels to communicate with both expert and non-expert customers about technically complicated products, B2B businesses need to streamline the online journey with tech and make it easier for prospects to find or learn about a single item, a replacement part, or even a complete system in an online setting. 
Ready to take the first steps? Delve into the results of this in-depth report, which we conducted with BECK Ecommerce