Omnichannel Marketing Automation
Using an Omnichannel Strategy in Travel and Hospitality
Omnichannel Marketing Automation
Using an Omnichannel Strategy in Travel and Hospitality
In today's digital age, customers expect a seamless and consistent experience across multiple channels, especially in the travel and hospitality industry.
This is where an omnichannel strategy, which integrates all of your online channels, comes into play. By tracing and understanding the customer journey and customer behavior across all touchpoints, travel and hospitality companies can use omnichannel hospitality marketing to encourage and engage customers to boost customer loyalty and satisfaction, ultimately leading to higher customer lifetime value.
It is key to balance your brand's ability to develop a successful omnichannel strategy while also offering a consistent brand experience and inventory management across all marketing channels. Using multiple channels to test omnichannel strategies will help increase customer satisfaction and ensure that your marketing team is driving traffic to and revenue from your online store.
The rapid digital transformation over the past few years has pushed personalized experiences to the top of customers' criteria when booking travel and services online. This means that companies have to quickly figure out how to take advantage of the best parts of digital experiences — scalability, time savings, cost savings, and automation — while still making a human connection with customers. 
In today's market, one of the biggest challenges of your omnichannel marketing strategy is driving repeat bookings. But getting there requires a critical rethinking of the customer experience. To successfully stand out from a sea of competitors, you need to: 
Truly understand your customers and anticipate their behavior 
Be able to track and update information in real time, especially when it comes to inventory, pricing, and customer behavior 
Have the right tools in place to differentiate in a highly competitive environment 
Having an omnichannel approach gives your company an advantage in all of the aforementioned bullet points. Here are four ways to effectively execute your loyalty-driving omnichannel commerce strategy.
Give Customers More Control Over Their Experiences
Consumers face a tsunami of notifications, and it's only going to go up as more businesses improve their digital presence — but do these communications offer more value? 
First, you need to make sure you're delivering the content customers actually want, whether that's travel updates, check-in reminders, personalized promotions, or something else.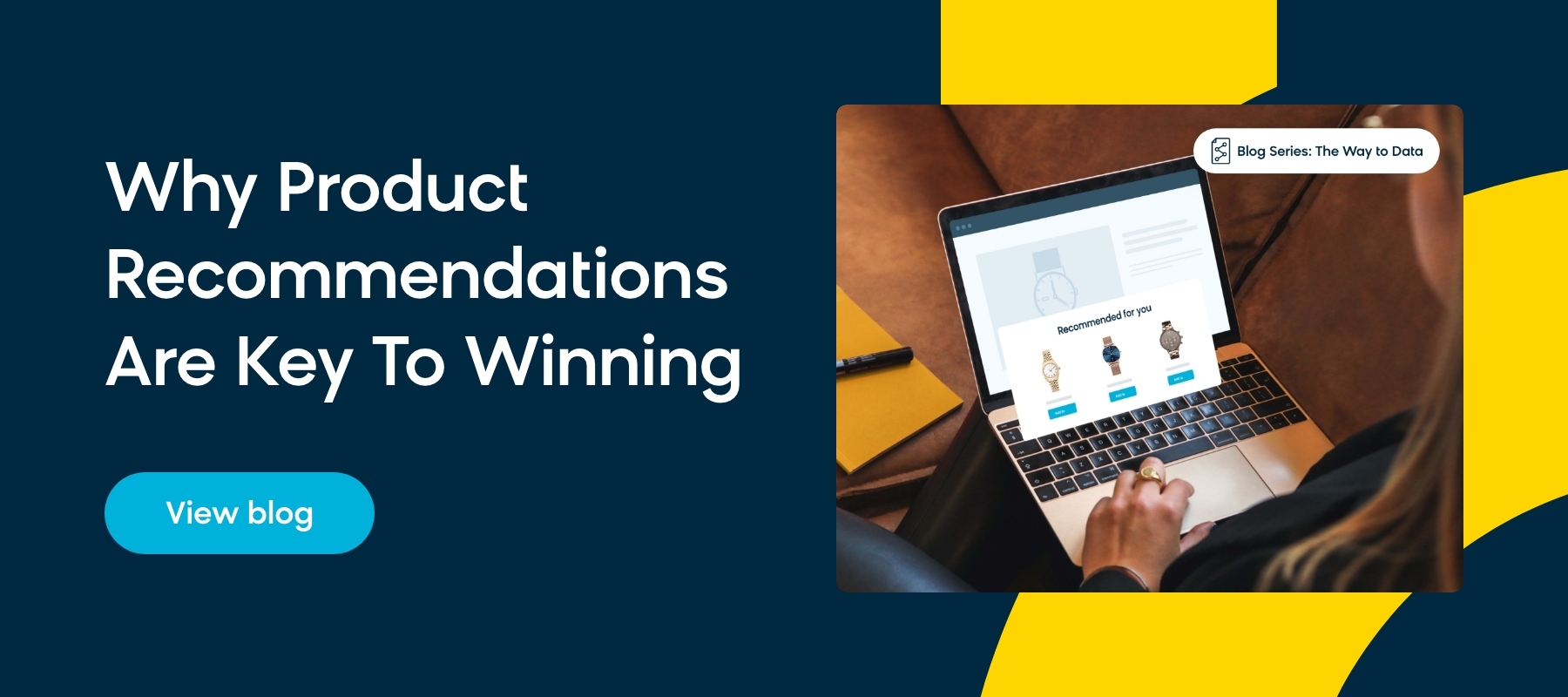 Then, you need to make sure your messaging accurately reflects changes in your catalog. If you're sending pricing and hotel or flight availability information that's out of date as soon as they reach your customers, then you're only going to push them away to competitors. You'll want to make sure you have a platform that can keep up with changing factors, such as inventory and pricing, in real time. 
You'll also want to let customers easily control the tempo of messages and customize what they want to receive over email, SMS, ads, and other channels using a preference center. Don't just offer "on" or "off" as your subscription options — give your customers the ability to fine-tune their notifications to their liking so that they'll be inclined to continuously interact with your content. 
Be More Proactive Than Reactive
Something many companies grapple with is how to enhance the customer experience when so many interactions happen at a distance. 
The key lies in shifting from reactive to proactive messaging — not just messaging for messaging's sake, but driving conversations and offering solutions that add real value. 
Remember: You should take advantage of the various channels at your disposal. Mobile marketing, for example, is unique because the customer's phone is usually in their hand or pocket, and mobile messages have high open rates because they appear on the lock screen. This is where having a full understanding of your customers — unified within a single customer view — really helps.
Having this data allows you to send content that will truly engage your customers. For example, if someone books a room at a hotel, then the hotel can not only send a confirmation and reminder text, but also how-to videos on the check-in process, personalized recommendations for things to do or eat in the area, and promotions for other amenities. 
It's important to strike a balance between useful, promotional, and engaging, though. While most customers like getting discounts and coupons, approval ratings for promotional messages are lower than for other types of messages from brands. When it comes to promotional messaging, moderation is key. Ultimately, as long as customers feel like their needs are being anticipated, they'll be more likely to stick with your brand. 
Build Trust in Digital Interactions
A better experience builds trust between the brand and the customer, and in the travel and hospitality industries, that trust is absolutely essential if you want the customer to come back. 
Whether it's responding to routine customer service inquiries (like requesting a change in a flight or hotel booking), finding local recommendations, checking the status of a flight, or even ordering room service, delivering that stellar experience across every digital touchpoint saves customers time and saves your company money. And above all, it makes customers feel like they can turn to your brand for all of their needs.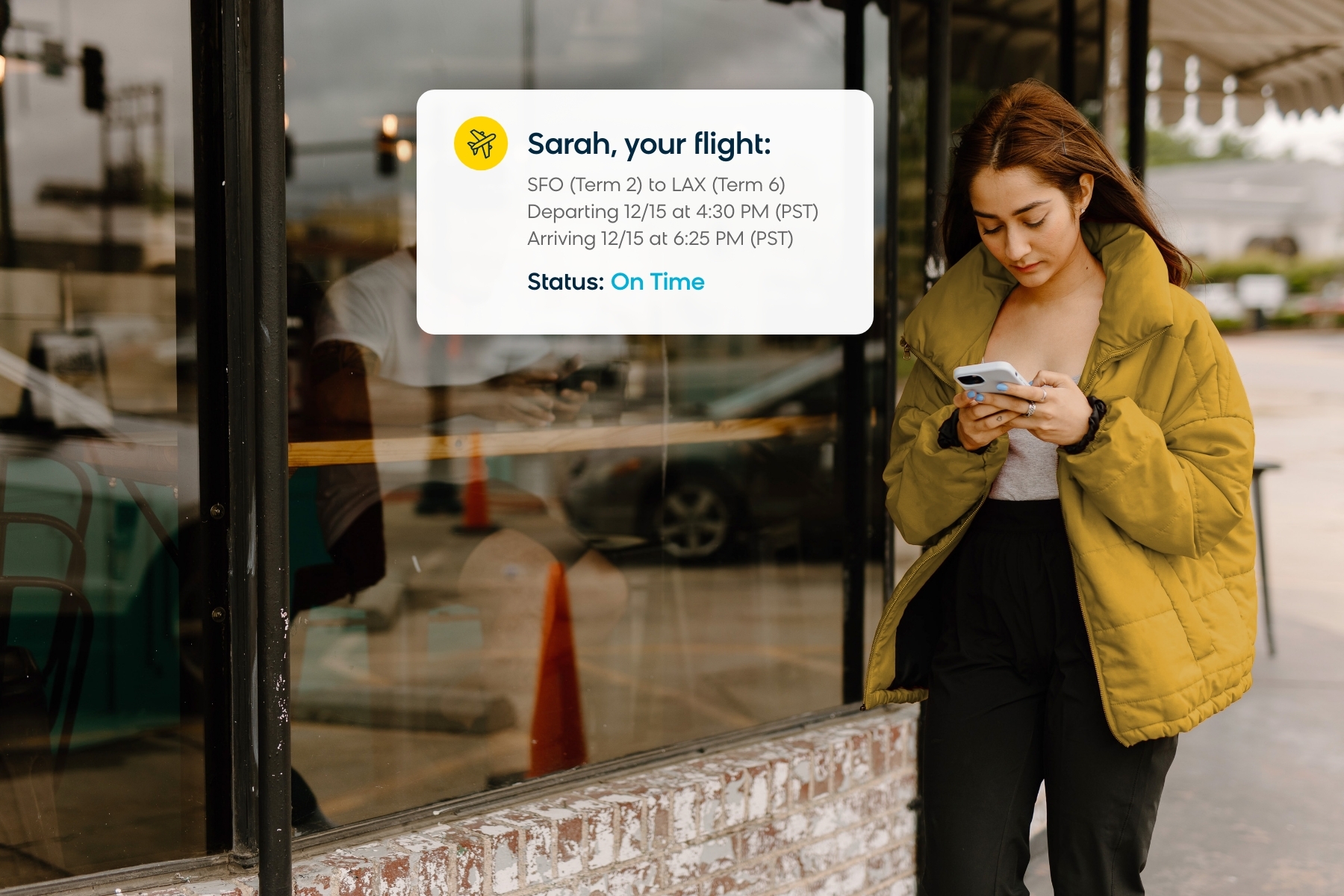 Customer experience is now going beyond omnichannel and into truly seamless communication around a wide range of actions, from digital commerce and customer loyalty programs to customer support. Any channel, any time — one conversation, multiple options. But for this trend to continue, companies need to foster trust in relationships with customers. 
By offering a better digital service — one that's backed by commerce data — you can encourage customers to try new experiences, which is why it's so important to make sure every touchpoint is a pleasant and seamless interaction. 
Remove Friction in Digital Engagements
Activating more and more of these real-time experiences across channels and platforms will ultimately drive deeper, more profitable connections with customers. But, as with any innovative technology, you need to question every step of the customer journey and ask, "is there a more satisfying way to do this?"
Let's think about the big picture — every single touchpoint that a customer engages with is a chance to build your brand and develop long-lasting relationships. But when a customer feels frustrated by the service or encounters friction in the reservation process, it's a step backward. You not only need the very best technologies, but you also need to use them intelligently across all channels to ensure this doesn't happen.
The opportunities to serve and engage customers using your various marketing channels are endless. And there's no time like the present to experiment with these new applications and future-proof your company! An effective omnichannel strategy can help travel and hospitality businesses provide their customers with a seamless, consistent and personalized experience across all channels. This can lead to significant results such as enhanced brand loyalty, increased customer retention, and higher customer lifetime value.
By understanding the customer journey and behavior, hotels and travel companies can leverage social media, online channels, and even a physical store to create a strong omnichannel retail strategy that meets the needs of their customers, wherever they are. Implementing an omnichannel strategy is not only necessary in today's world, but is also a driver of growth and profitability for businesses that choose to embrace it.
That's where a solution like Bloomreach Engagement comes in — powered by a customer data engine with built-in customer data platform (CDP) capabilities and advanced analytics, Bloomreach enables you to deliver personalized experiences that will set you apart from competitors and keep customers coming back again and again. 
Curious about all the exciting ways a better customer experience can help transform your business? Bloomreach Engagement has all the capabilities you need to take your omnichannel strategy to the next level and boost customer loyalty. Schedule a personalized demo today to learn more.