Real-Time Personalization
Personalization: The Unifying Force Behind Your Commerce-Driving Team
Real-Time Personalization
Personalization: The Unifying Force Behind Your Commerce-Driving Team
Marketers, merchandisers, and CRM managers each play crucial roles in e-commerce companies, but the different job functions, KPIs, and definitions of success can cause fractures and make for a disconnected team. 
Modern commerce-driving teams need these individuals to work in alignment in order to effectively recruit visitors, turn them into paying customers, and keep them loyal to their brand — all while keeping the big picture in mind.  
One theme all three of these roles are united behind? Personalization. 
Success goes beyond each individual role simply using personalized experiences to achieve their own goals. These team members must work together in today's digital-first market to ensure that the customer experience being offered feels natural and isn't disjointed. 
If a marketer sends a personalized email campaign that details a 20% off sale on a watch and a customer clicks on it, the merchandiser's landing page needs to support that marketing email. If the landing page shows off the newest line of sweaters or t-shirts instead, the customer's experience is already disjointed after only one or two clicks. 
Or, if a merchandiser does personalize the landing page coming from the email and a purchase happens, the CRM manager needs to be privy to that data. If the CRM manager is not aware because of a disconnected tech stack and fails to send follow-up information to the buyer about how to best maintain the watch or how to join the customer loyalty program, what could have become a lifetime customer stays as a one-time purchaser. 
The reason that so many modern companies fail with e-commerce personalization is that there isn't enough synergy between marketers, merchandisers, and CRM managers. These employees are so focused on their individual channels and goals that they miss the big picture of offering a connected customer experience that builds brand loyalty. 

Connecting the Dots of Connected Commerce Experiences 
In order to properly connect the experience, you need a unified e-commerce personalization effort from everyone on your commerce-driving team. In short, you need a customer-centric approach instead of a channel-centric strategy. And maybe most importantly, you'll want open lines of communication among team members and a willingness to buy into overarching team KPIs, even if it means sacrificing individual ones. 
A marketer's job is to get customers in the queue so merchandisers can make sales and CRM managers can maintain engagement. Personalized experiences and marketing communications are the best tools to introduce new customers to your brand and keep existing customers engaged. 
Merchandisers are responsible for getting the product "off the shelves," so to speak. The importance of personalizing search to best fit your customers' needs  cannot be overstated — this will result in more relevant search results, which in turn will help generate revenue. 
The name of the game for CRM managers is reactivation, retention, and increasing the frequency of purchases. Some key personalization strategies include figuring out optimal send times or channels for customers. Additionally, having a great customer loyalty program in place is also extremely important. 
Can all of these different aspects and roles really be tied together? Absolutely. Some of our Bloomreach customers have already done so. 
My Jewellery Wins With Zero-Party Data
Consider My Jewellery, a clothing jewelry retailer based in The Netherlands, and what it did to take personalizing the customer experience to the next level. It used zero-party data to personalize product recommendations to offer the most relevant products to loyal customers. 
In 2020, My Jewellery created the style profile test, a quiz that helps shoppers identify which pieces fit their own personal style, to gather zero-party data from interested visitors and repeat customers.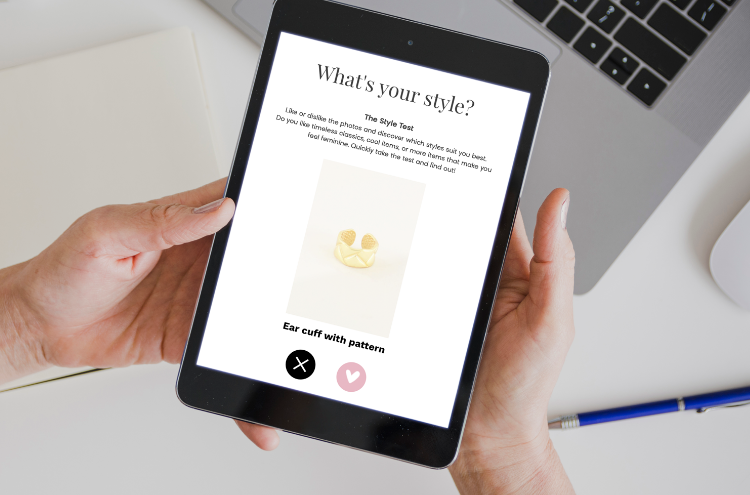 The quiz was a hit with customers, and the zero-party data collection method helped them develop a style profile that would assist with relevant product recommendations and create a more tailored customer experience.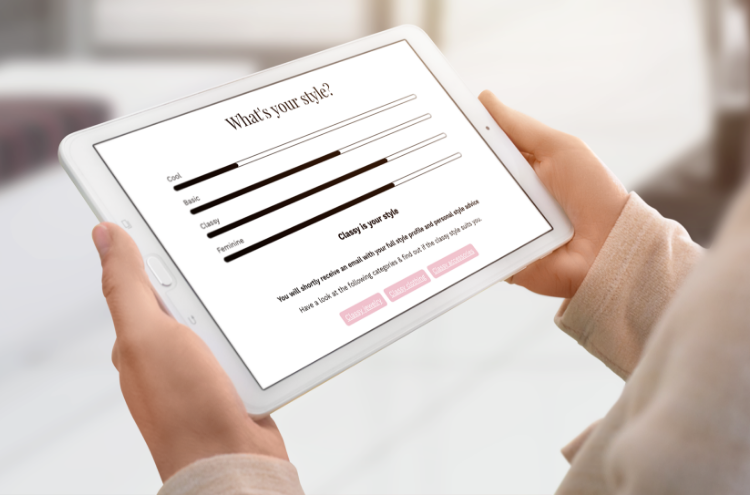 Not only that, but the collected data also helped inform future personalized communication efforts from their marketing team, future product recommendations for their merchandisers, and future customer retention campaigns for their CRM managers. A total team win. 
The immediate victory was a roughly 20% increase in their email open rates, but the biggest victory was the zero-party data they gathered, which can be used for a wide range of big campaigns down the line.  
Mall.CZ's Personalized Video Campaign Amazes Customers
Mall.CZ, a leading general e-shop in the Czech Republic, launched a video campaign that sent 20,000 personalized videos to a specifically targeted segment of customers with the help of Bloomreach. 
Centered around Mall.TV's "Life is a Game" series, the Motionlab video campaign was enormously successful because of the incredible amount of details that were personalized to the specific customer. The video boosted brand awareness and sales, as users who were targeted by the video bought 701% more worth of products in the Mall.CZ shopping gallery compared to others who saw the same offer in a different (non-personalized) manner. 
Personalized aspects of the video included the name of the customer, the customer's address, and a specific video feature based on the customer's gender. It also included a personalized product recommendation that was based on commerce data collected by Mall.CZ. 
Just like with My Jewellery, this is a dream campaign for the modern commerce-driving team. It featured an innovative personalized marketing send that converted at a high rate, a personalized product recommendation for a key group of products, and left customers who received it with more brand loyalty. 
Sofology Personalizes Experiences With Online and Offline Commerce Data
Sofology, one of the largest omnichannel furniture retailers in the United Kingdom, uses Bloomreach to truly personalize and optimize the digital experience. They achieve this by connecting offline commerce data (e.g., in-store visits) with online data (e.g., call center interactions) to better personalize the customer experience for interested visitors and repeat customers. 
But the furniture purchasing cycle and experience is far different than many other digital commerce stores. It is often a much lengthier sales cycle and there are more interactions with the brand before a purchase actually happens. Some customers also like to be able to sit on the furniture they order prior to making the purchase — hence the importance of the connection of online and offline commerce data. 
The longer sales cycle and additional brand interactions means it's especially important to present relevant content to customers with the right calls to action. 
Does the data point to the customers wanting to try out the furniture again? Invite them back to the closest location to them. Or, maybe a video call is more appropriate. You can even just include a CTA for an online purchase that you would see in a different vertical.  
The collected commerce data informs Sofology which way to move forward with each customer to best personalize the experience and help guide the customer towards a sale. Every customer is different, and without this online and offline commerce data, Sofology would be missing a large piece of the puzzle when it comes to personalizing customer experiences and facilitating sales. 
Unify Your Commerce-Driving Team With Bloomreach
In a perfect world, marketers are driving customers to the site, merchandisers are pushing sales, and CRM managers are focused on customer retention. 
But what if customers are getting three different messages from the same brand? Or falling through the cracks because the channels are so disconnected?  
Truly winning with e-commerce personalization means that your team is connected — through their KPIs, through the way they serve customers, and through a single technology stack that supports personalization at scale across all necessary channels. 
This is not possible without the right technology stack. If yours is outdated, too manual, or too time consuming in getting key results, your commerce-driving team will constantly fall behind when it comes to providing an optimal customer experience.  
The Bloomreach Commerce Experience Cloud is the ideal solution to ensure you offer a connected customer experience to all of your customers. Our Content, Discovery, and Engagement platforms will allow you to fix the fractured customer journey and create a unified solution with full-site personalization capabilities.  
We've also created the Definitive Guide to E-Commerce Personalization — read it to find out how to keep your commerce-driving team aligned on key e-commerce personalization concepts.
Bloomreach's Commerce Experience Cloud serves over 850 customers worldwide. If you're looking to learn more about how your company can win with personalization, schedule a personalized demo today to see what Bloomreach can do for you.