See All Use Cases
Watchdog automatic restock alert on viewed items
If a customer views a product that is out of stock, the item is automatically recognized. With automation, the system regularly checks whether the item is stocked and when it is, the customer will receive an automatic notifciation with a personalized message.
metric-conversion-rate,
metric-rpv,
metric-revenue
use-case-tag-content-personalization,
use-case-tag-brand-reputation,
use-case-tag-purchase-experience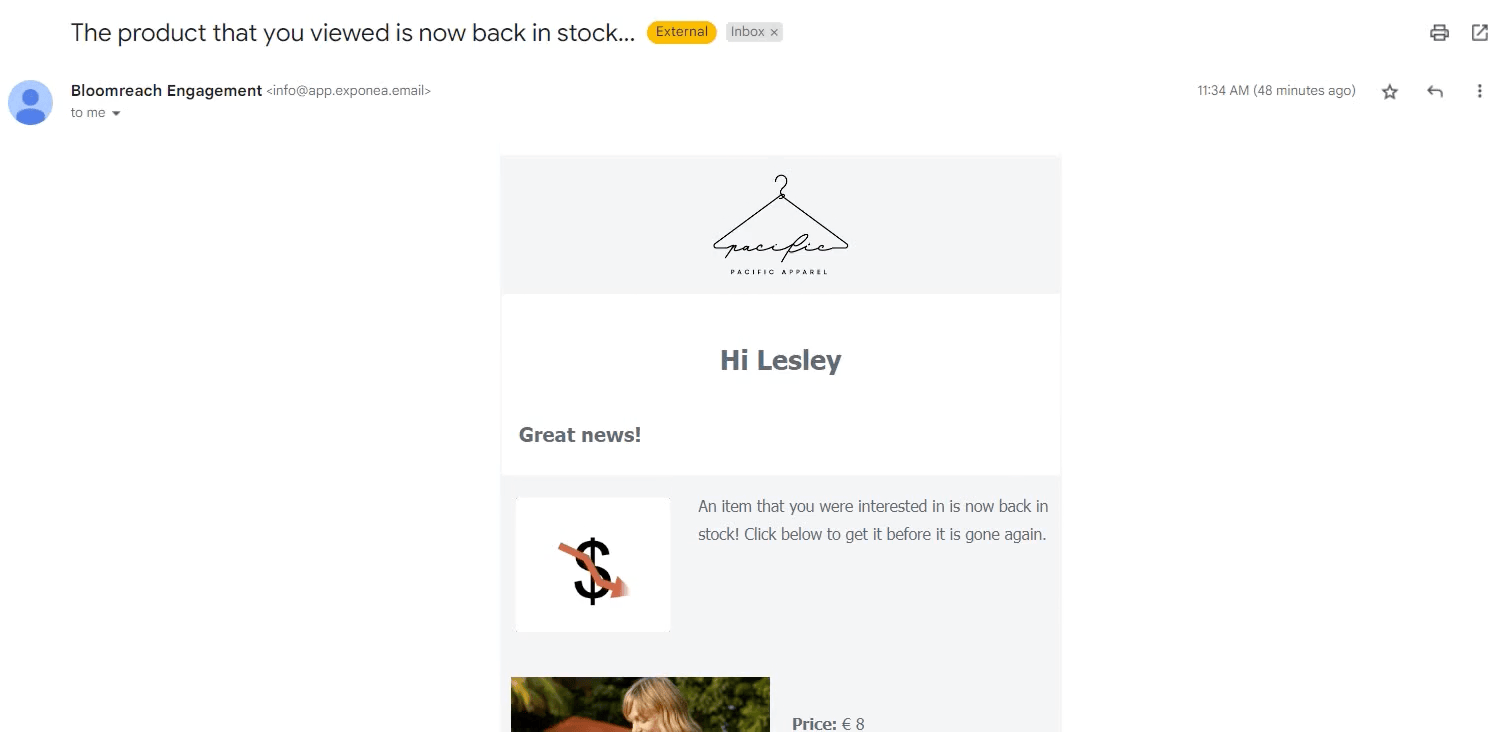 In instances where a customer has not been able to make a purchase due to missing stock, this watchdog alert will automatically communicate product availability to customers.
"The chances a customer will check themselves to see if an item is back in stock are very low. Bring your customer's attention back to your product in an effective way to avoid loss of purchase and drive customer loyalty."
Explore more from our Use Case Library