See All Use Cases
Email Performance Dashboard
The dashboard consists of multiple reports including a standard email deliverability report, revenue reports, and "negative" metrics reports for easily identifying your campaigns' strengths and weaknesses, and adjusting your strategy accordingly.
use-case-tag-strategic-insights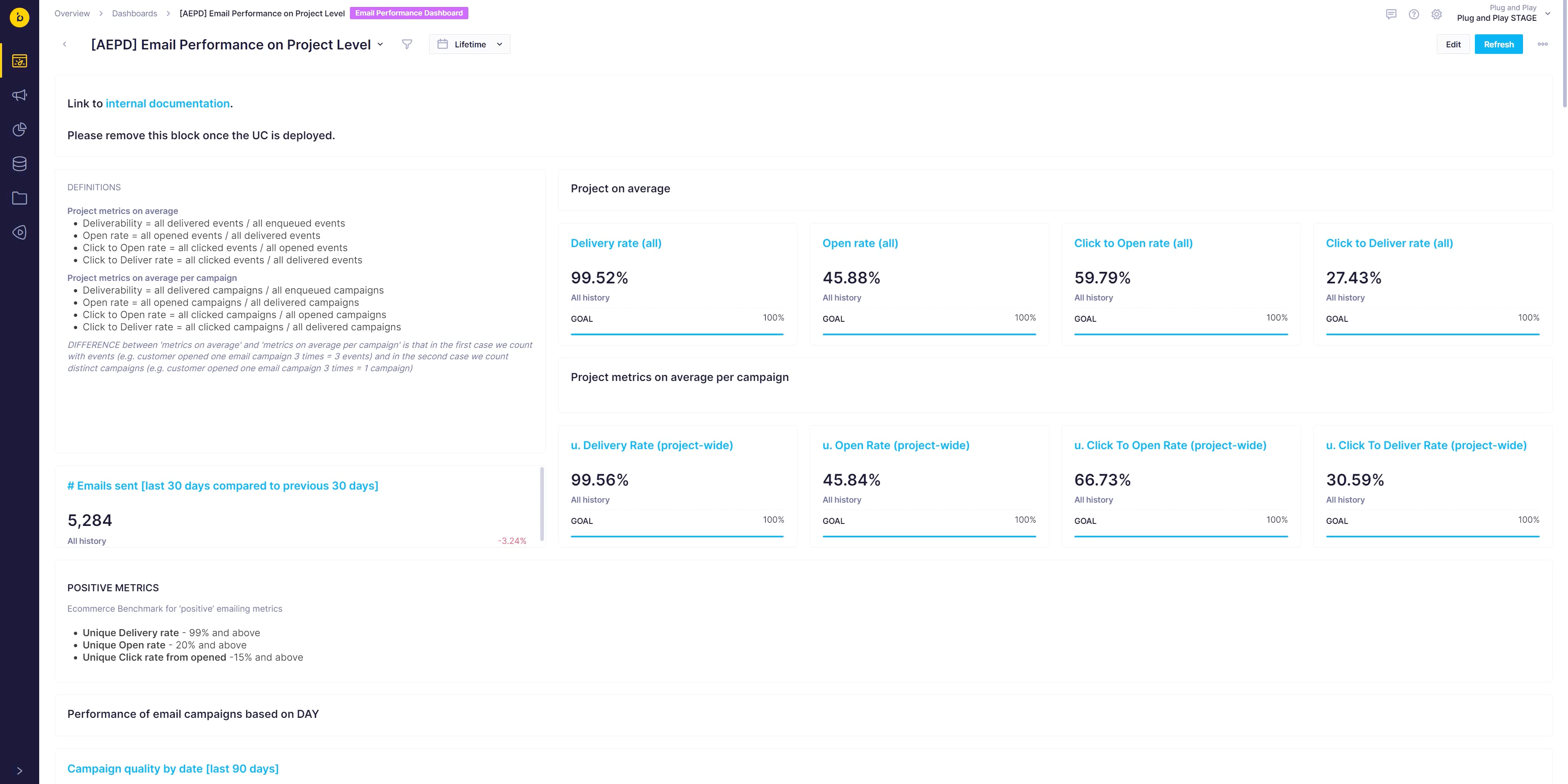 Get real-time insights to optimize your email campaign performance. Using the information found in the dashboard, marketers can analyze campaign success, identify potential issues and adjust strategy accordingly in near real-time.
"Without proper tracking, your email campaigns can become nothing less than a monumental waste of time; even worse, they can have a negative effect by increasing your unsubscribe rate. By giving an insight into a variety of important metrics capturing the performance of email campaigns, we give marketers a complex tool to analyze and improve their campaigns. "
Explore more from our Use Case Library