See All Use Cases
Email Health and Engagement Dashboard
Monitor health and engagement of your email database with a dashboard that conducts complex analysis to help you understand your audience better. Use important insights to improve your customer segmentations and campaigns to positively impact your targeting and strengthen your strategy in real time.
use-case-tag-strategic-insights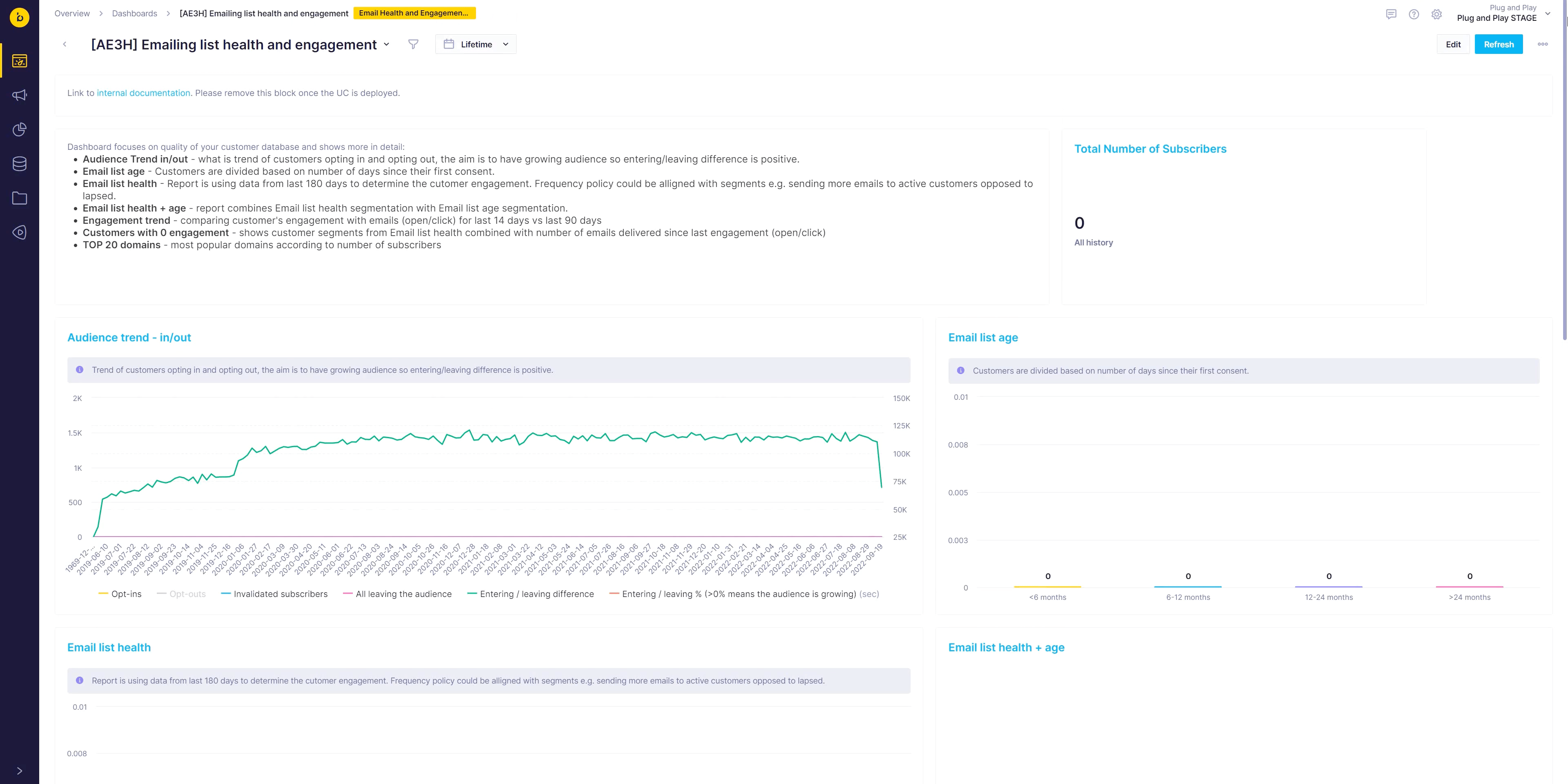 Get deep insights on email metrics helps marketers understand their emails and audience, which helps improve campaigns and audience segmentations. Bases on data found in the dashboard, marketers can analyze the database, growth, health, and engagement, allowing you to adjust your strategy in near real time.
"With the volume of activities that you can focus on in terms of deliverability, the best thing to do is to start automating email health management."
Explore more from our Use Case Library